New design company was born beside the sea in Aberdeenshire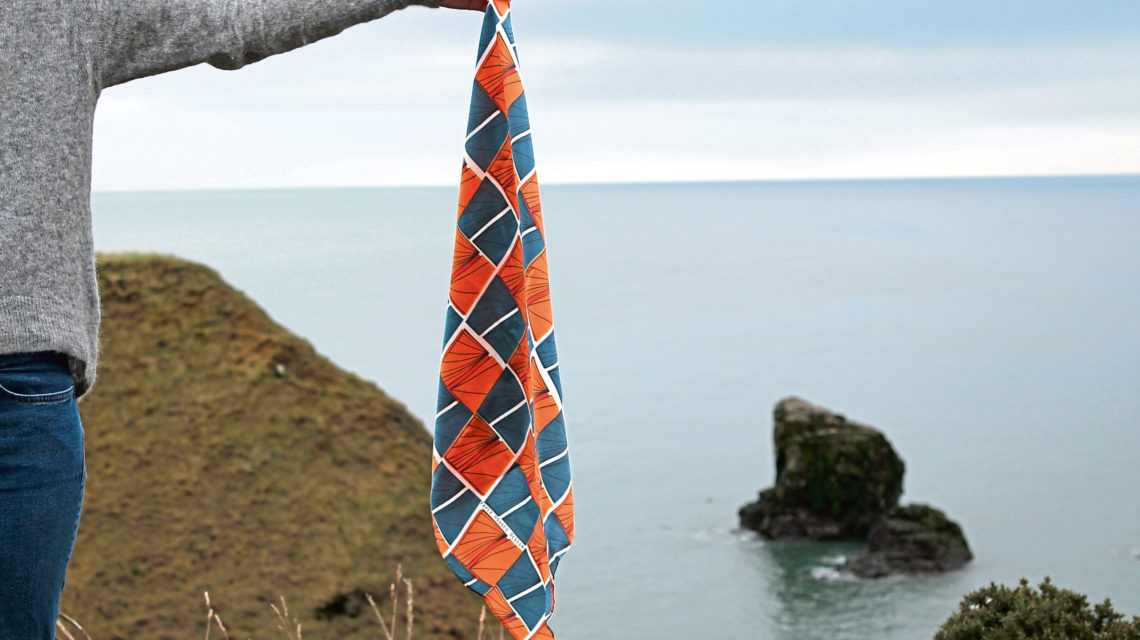 A few years ago Mhairi Allan had an important choice to make. She could either move to London to pursue a career with a design studio or move to Aberdeen and start her own business.
She chose the latter. Mhairi, 29, launched her business, Paper Houses Design, which is influenced by mid-century modern design, Scandi-style and geometrics, in 2017.
And earlier this month the talented designer also revealed a sustainable lifestyle collection via a worldwide crowdfunding campaign.
Her collection, titled Signals, is inspired by landscape, life and community in the north-east.
Mhairi said: "Signals is inspired by the electric and phone cables that run into houses in small seafront villages in Aberdeenshire.
"These wires connect us to each other and the outside world but we need to remember to take time out to connect back with ourselves – hence the range of products that focus on you and the home."
The stylish collection consists of silk scarves, cushions, tote bags, home accessories and other lifestyle items.
Mhairi, who is from Fife and studied textile design in Dundee, moved to Aberdeen with her now-husband Craig in 2013. After years of living in the city centre, they moved to the village of Muchalls near Stonehaven. Mhairi said: "It is the perfect balance of being close to the city but being far enough away to take time out of the busy day-to-day."
And that's exactly the message she wanted to put across with her new lifestyle collection and the main reason why she chose to have her collection photographed on a cliff in Muchalls.
She said: "Earlier in 2018, when my son was only a few months old, we would regularly walk out there, sit on the bench and just enjoy the sound of the sea. "To me, it perfectly conveyed that sense of taking time out of our busy lives and just enjoying the moment – even if it's just for five minutes.
"That's why I thought it would be perfect for Paper Houses Design's first lifestyle collection, because it incorporates the inspiration for it."
Mhairi's favourite way to get inspired is to go for a wander.
She said: "Not a walk but a wander!
"This is very important, as it has no purpose and no goal. You are just walking around taking in the scenery.
"This could be in a city, along the beach, in the countryside or anywhere.
"My work has been inspired by hibernating plants in autumn, electricity pylons, hi-rise flats and drain covers.
"You'd be surprised what you see when you aren't rushing about."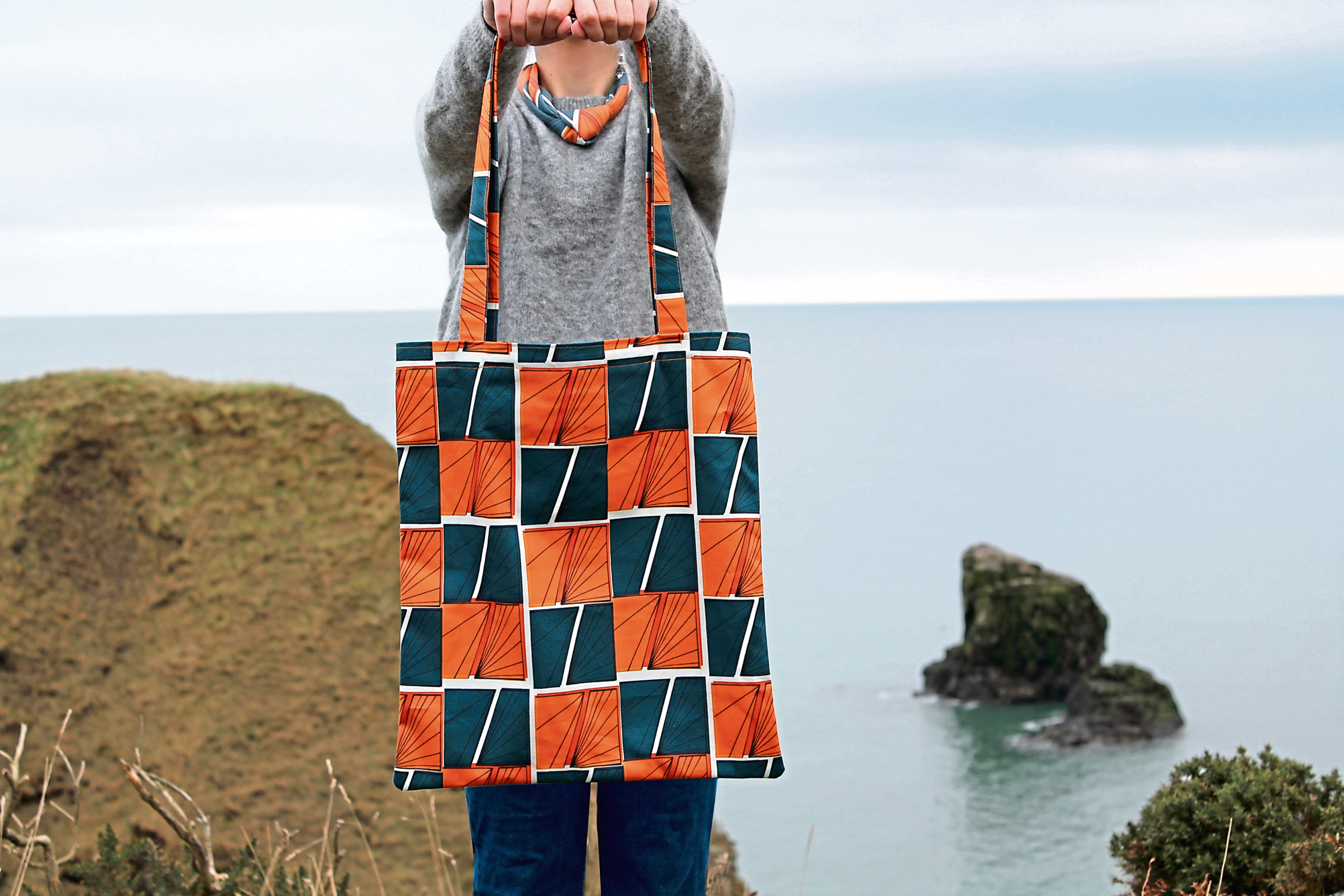 Lifestyle collection Signals mainly utilises orange and blue hues.
She said: "I love orange. It was a bit of a running joke in art college that I would always find a way to sneak some orange into a project.
"So I just decided to go with it and I've used two main orange colours in the branding for Paper Houses Design.
"And for my first lifestyle collection I thought it was important to make a statement and go with the orange as a running thread throughout."
Mhairi's business is also heavily focused on quality and also on sustainability.
She said: "The textiles industry is one of the big culprits (regarding sustainability) and many big companies aren't doing much about it.
"This leads the consumer into a dilemma, so I wanted to create something that was consciously designed and that customers wouldn't feel bad for buying.
"Paper Houses Design is an honest brand. I talk about how we are sustainable but I want to make it clear we haven't stopped, as it's important for us all to keep looking at how we can be more sustainable."
Later this year Mhairi will be taking the Signals collection to wholesalers as well as other stores. In addition, she plans to open her own online store.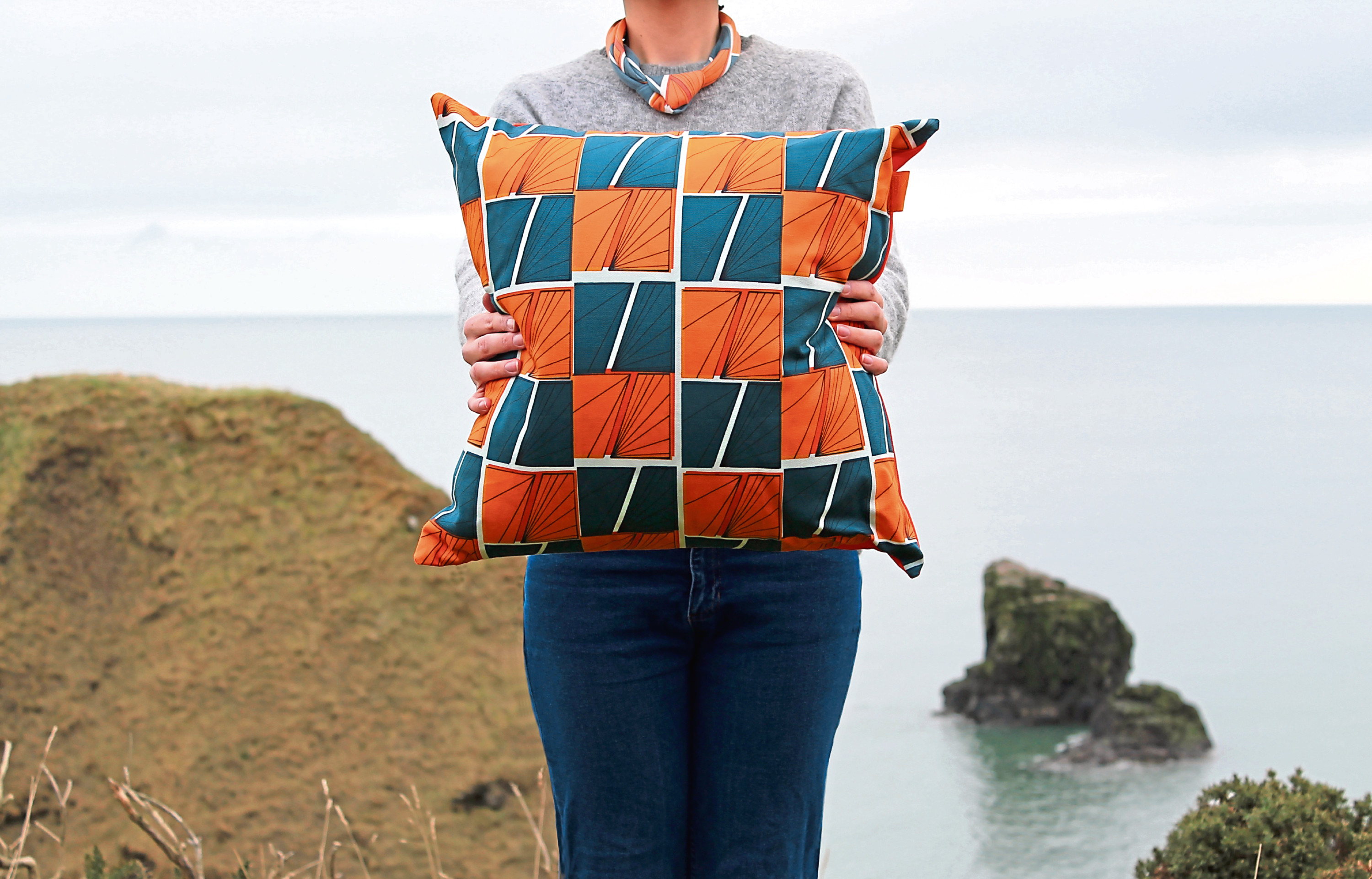 In the next five years, Mhairi hopes Paper Houses Design will grow and continue to be environmentally friendly.
The successful designer also hopes she will have a chance to collaborate with various designers in the near future to create prints for rugs, bedding and ceramics.
Mhairi added: "I think I've found my dream job, to be honest!
"Paper Houses Design is everything I've been thinking about over the last few years."
In addition to creating prints for her business, Mhairi also works part-time at the North East Scotland College. She teaches a range of art, design, mixed media and textiles courses.
She said: "In the future I'd love to open a textiles studio.
"It'd be open to other designers and graduates to use and I would offer workshops there to anyone too.
"I think this is something that the north-east would greatly benefit from."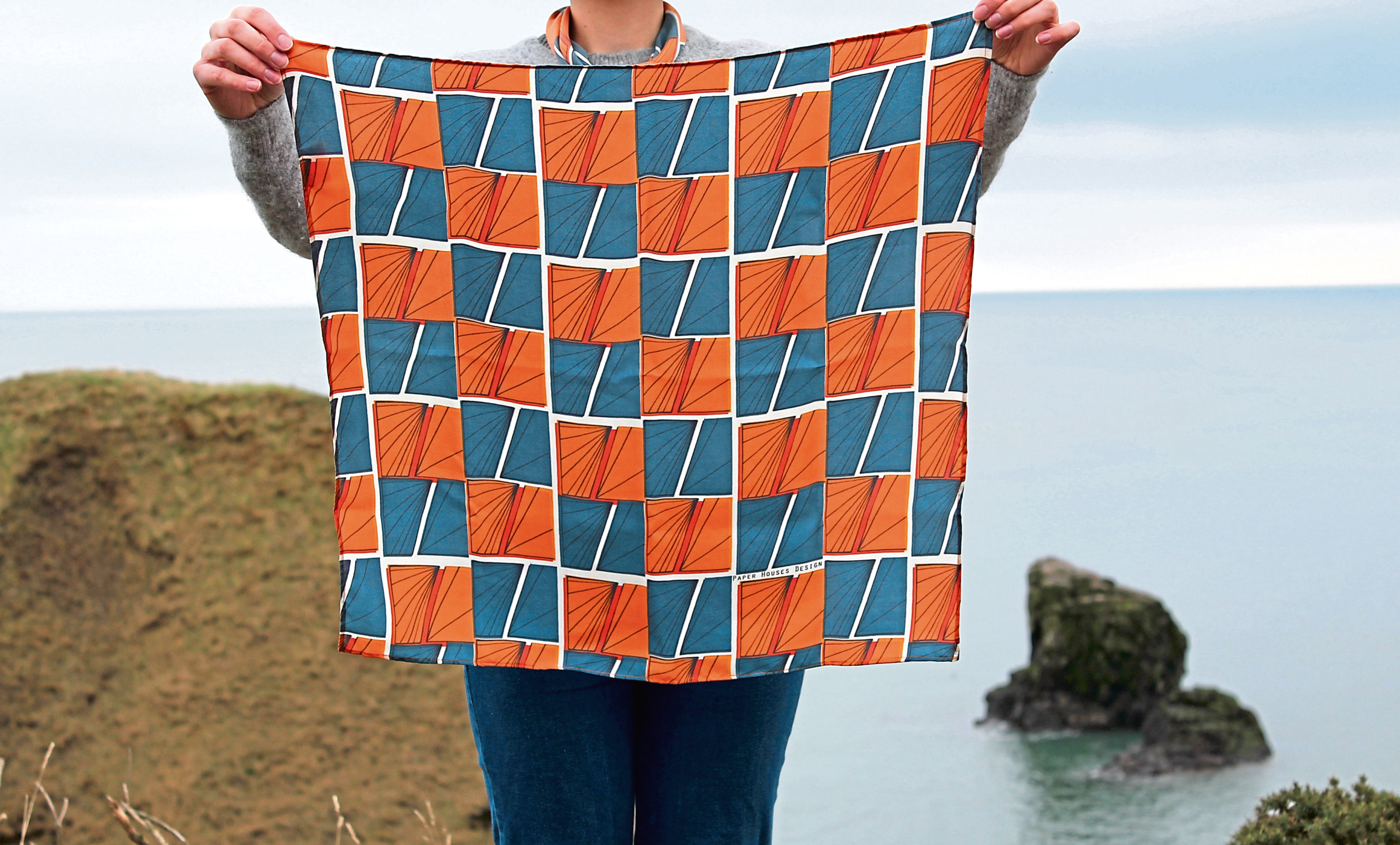 The Signals collection is available for pre-order on Kickstarter and has already generated more than £1,000 in pledges with the aim of securing £3,900.
If you wish to support Mhairi, go to www.kickstarter.com and search for Signals.
Visit www.paperhousesdesign.com and follow Mhairi's Facebook page at www.facebook.com/paperhousesdesign.
Click here for more home and interiors features.