Lockdown saw little loom idea woven together in Aberdeen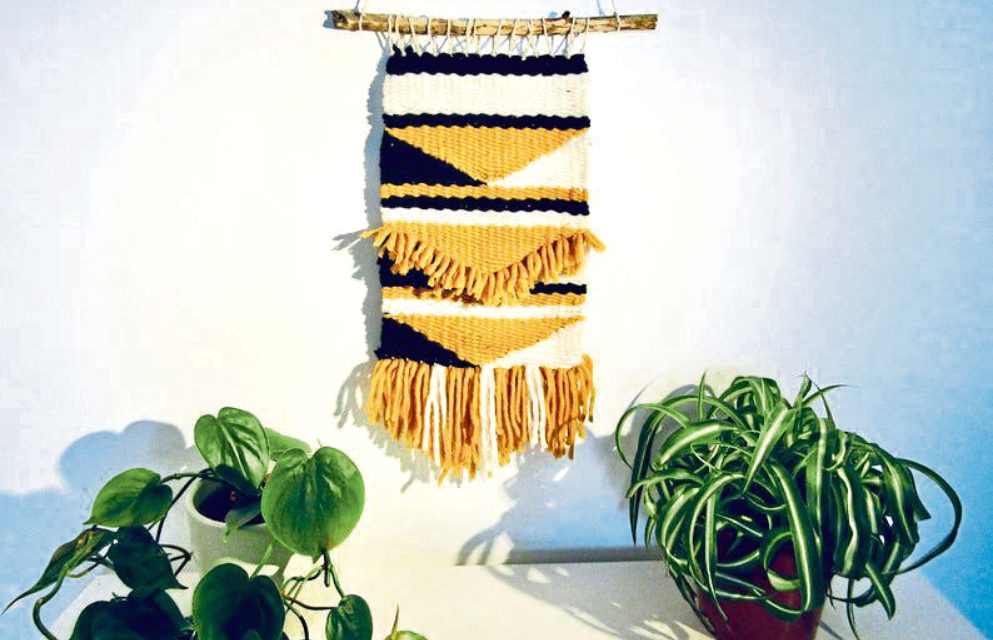 With quite literally having more time on her hands due to coronavirus, Sophie Mancellon launched her weaving and fiber art business.
Specialising in woven wall hangings and furnishings, Aberdeen-based Sophie set up Little Loom Studio in May.
She said: "Due to Covid-19 and the lockdown, I have had quite a lot of free time.
"I was weaving every day and found so much joy in it that I decided to create Little Loom Studio.
"I am lucky to have come from a creative and business-minded family that it was second nature to me to set it up."
All of Sophie's quirky pieces are handwoven and inspired by the north-east coastline.
From wall hangings to trendy cushions, Sophie aims to offer contemporary yet sustainable designs.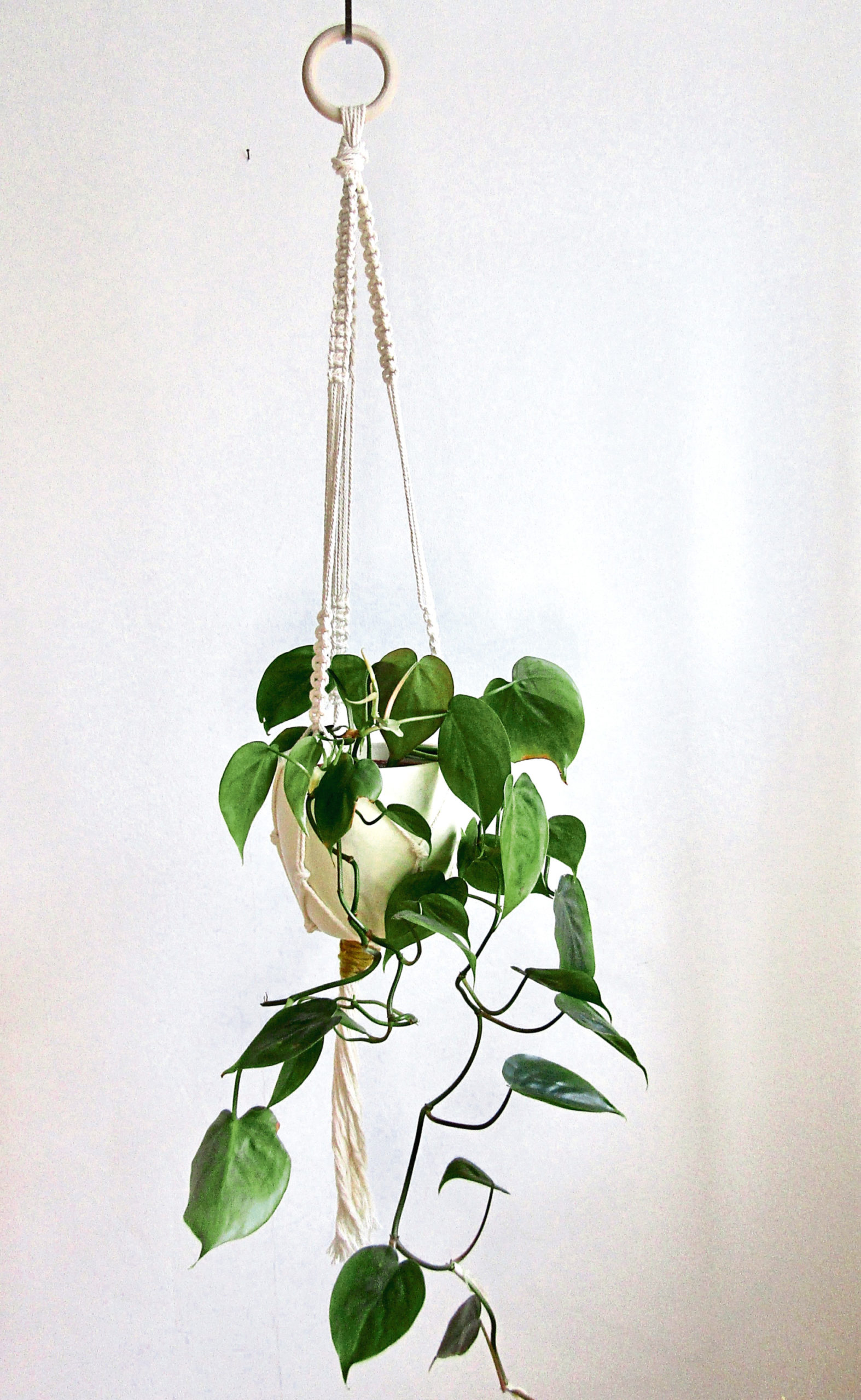 Working from her home, Sophie said she has created a "little creative sanctuary" where she can fully focus on producing her range of fiber art.
She said: "Weaving can be big and small, so it's handy to have a lot of space for all my tools and wool.
"I create other products, too, so this also allows me to have the room for any other projects I work on."
While she used to buy materials online, Sophie now tries to support local shops and use recycled wool.
She said: "It has been really difficult not being able to just go to your local wool shop and have a good rummage and feel of the wool.
"You have to almost learn by pictures online if it's going to be good to work with or not.
"I try to support local as much as I can – I feel this is very important.
"I have changed the way I source my materials these days and instead of buying wool from big online craft shops, I get recycled wool or second-hand yarn.
"It's amazing how many people have wool just lying around in their homes.
"Closer to spring, I hope to get in touch with some farmers and work closely with them and source wool directly from them."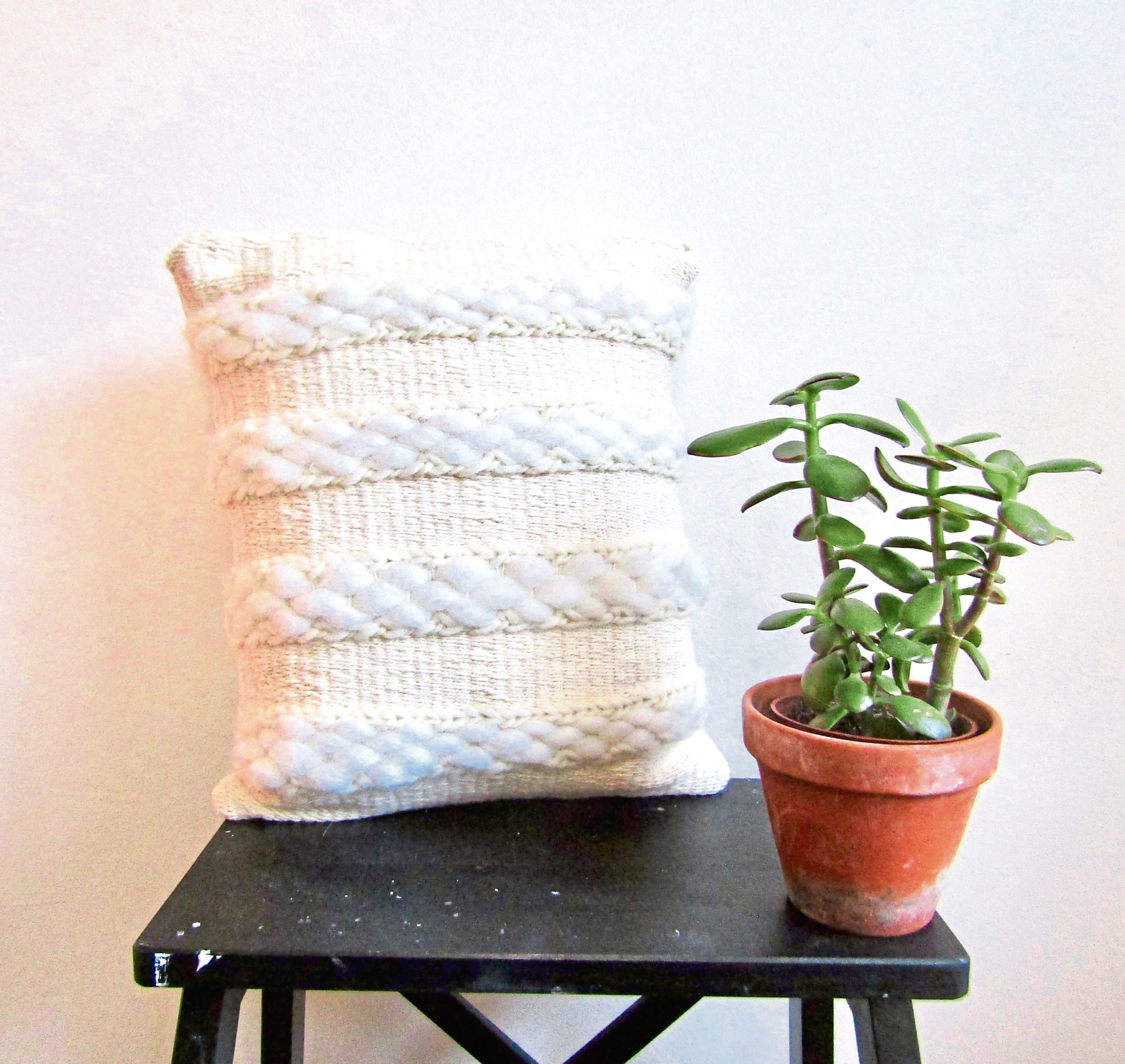 Sophie has also started spinning her own wool, so she hopes to incorporate that into her work.
She added: "I also dye a lot of my own wool with natural dyes, which means less waste and I get the exact colours I want."
In addition to her popular wall hanging and cushions, Sophie also makes macrame plant hangers and hopes to start offering rugs and punch needle artwork in the future.
The thing Sophie loves the most about weaving is how "therapeutic" it is.
She said: "It's an amazing creative outlet for me and it brings me a lot of joy.
"The possibilities are endless and there is so much variation in it.
"I suffer from a chronic illness and it means I can have a creative outlet without moving too much or hurting myself and I'm still fulfilled and create something.
"It has really opened my eyes up to what is possible if you cannot do too much due to having a disability."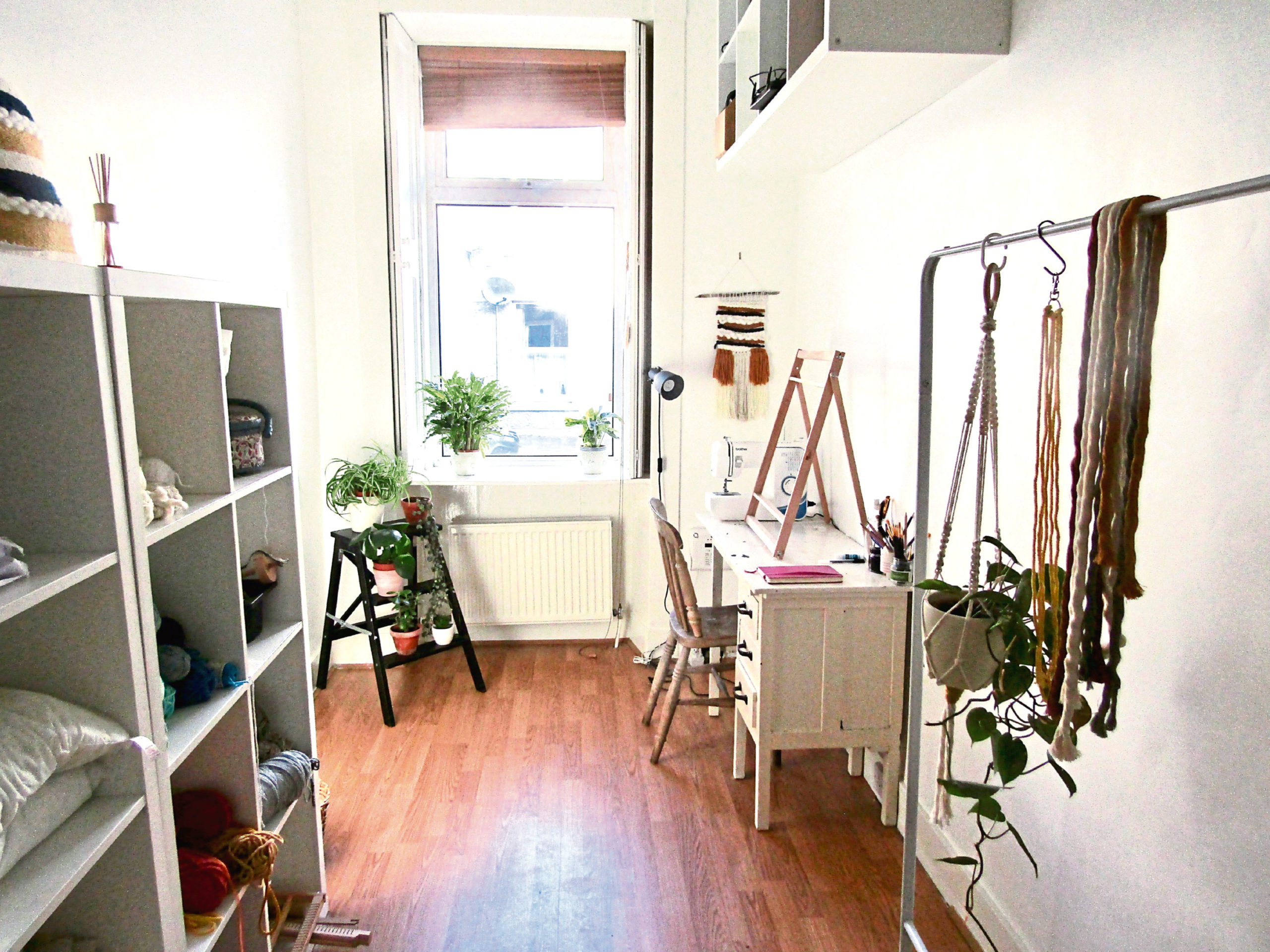 Sophie, who also works as a bookings and events co-ordinator for Brewdog Castlegate, hopes to make Little Loom Studio her full-time job one day.
And therefore, the talented fiber artist decided to use her free time to gain more knowledge and experience in art and textiles.
She said: "I am studying textile design at the North East Scotland College and wish to further my education by applying to Gray's School of Art next year.
"I feel this is the perfect time to re-educate myself and further my career – and what better time to do it than now!"
Visit etsy.com/uk/shop/Littleloomstudio for more information and to shop