Light work of luxury living at Chapelton homes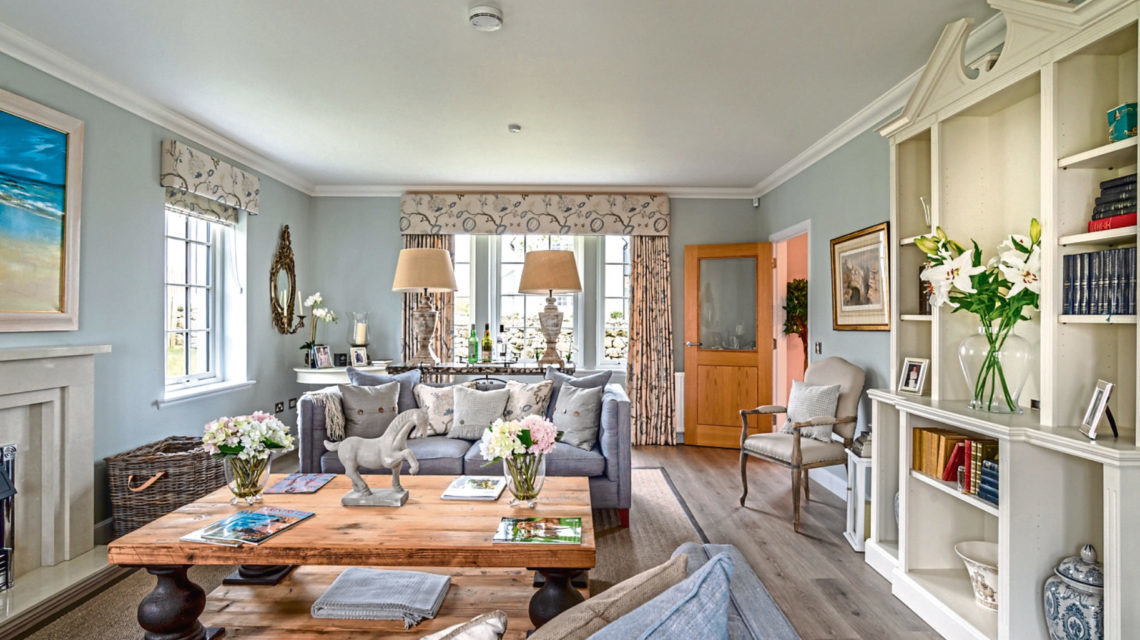 Waking up to a view to the sea sounds like the kind of idyllic life many of us would love to embrace.
A stunning vista is not only a delight, but also creates an ideal location to live.
Situated at Chapelton of Elsick, Aboyne-based housebuilder AJC Homes has created a selection of two, three, four and five-bedroom homes, all of which are a stone's throw from scenic countryside while offering that view towards the coastline.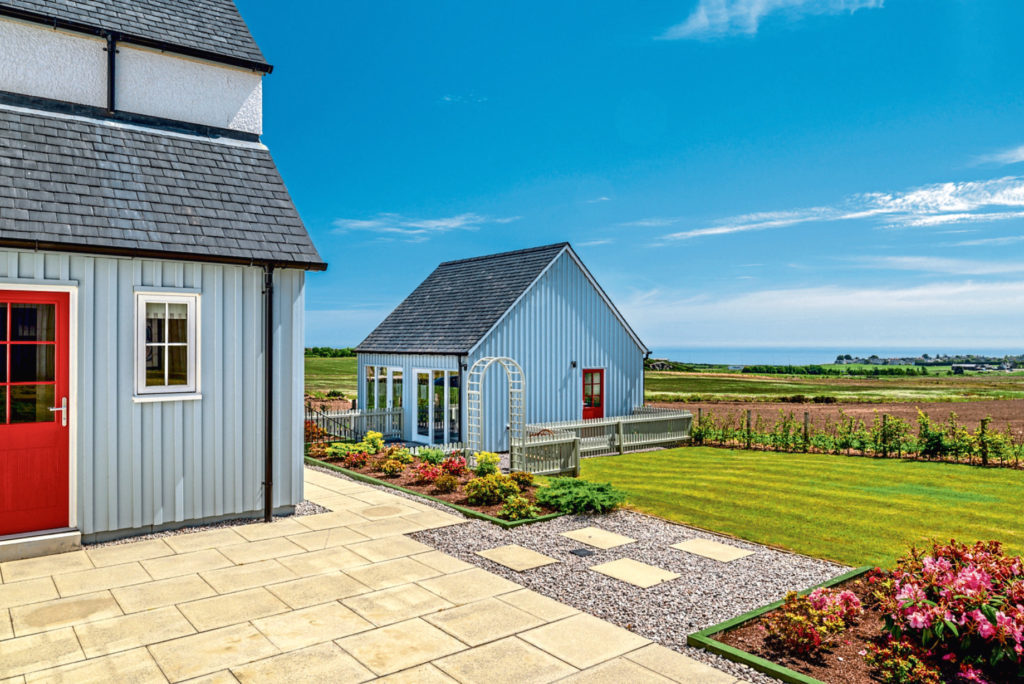 Managing director of AJC Homes, Alistair Aboyne, is the man behind the interior styling of the five-bedroom show home at Chapelton.
Ensuring the interior complemented the exterior, AJC Homes' dedication to creating luxury homes in a beautiful surrounding is something the house builder prides itself on.
Talking to Society about the development, Alistair said that "architecture is of paramount importance" when looking at the inside and outside of a home.
He added: "Chapelton is a coastal town. The exterior is classically designed and so the interior of the show home had to be classic and timeless too. Trends come and go, but this luxurious style is very current and we wanted to ensure the inside was as enticing as the outside.
"The show home needed to demonstrate a beautiful interesting house, but also a space you can move into immediately."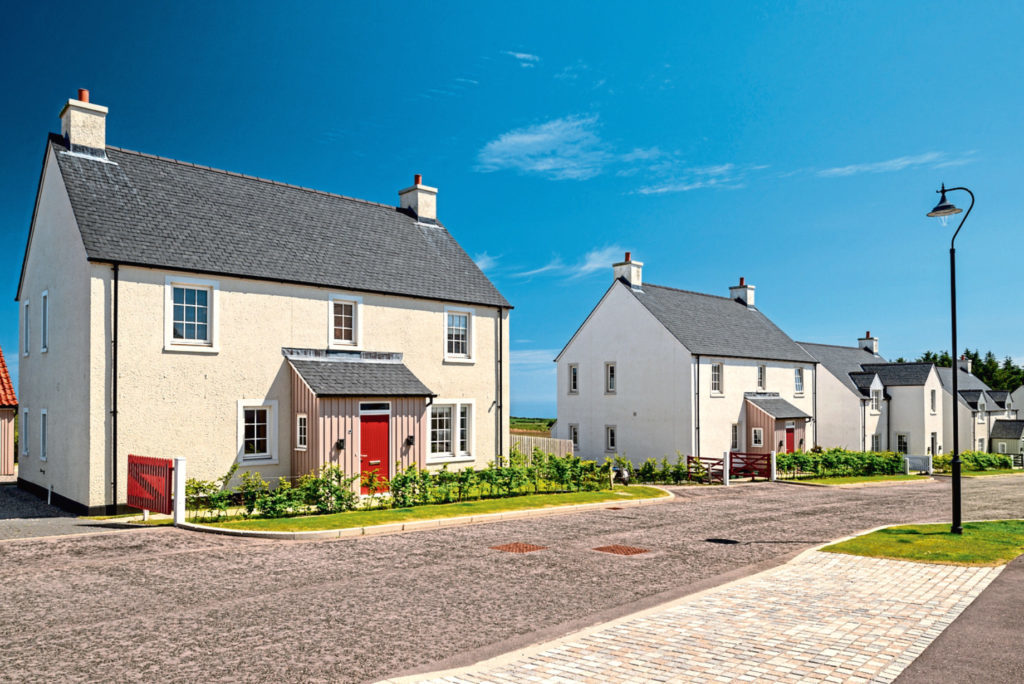 Living in the north-east himself, Alistair is a firm believer that the quality of natural light in Aberdeenshire is a huge benefit to all homes.
And AJC Homes' are specifically designed to ensure all their houses benefit from it as much as possible.
"In Aberdeenshire, light is very important. We've got some incredible natural light up here and the light off the sea is a pale light that favours certain colours.
"We've used a lot of pale blues in the show home to really make the most of the north-east light and we have windows on the gable ends of the houses so that it has windows all around it.
"Light gives a feeling of space and is very uplifting – it's so important for homes to take advantage of as much natural light and a lot of windows helps this."
Designing the house to suit modern living, AJC Homes' Chapelton homes boast wider rooms and travel from the front to the back end of the house.
Designing the main living spaces with an open plan element, Alistair suggests it's all about "finding the balance" when it comes to opening up space.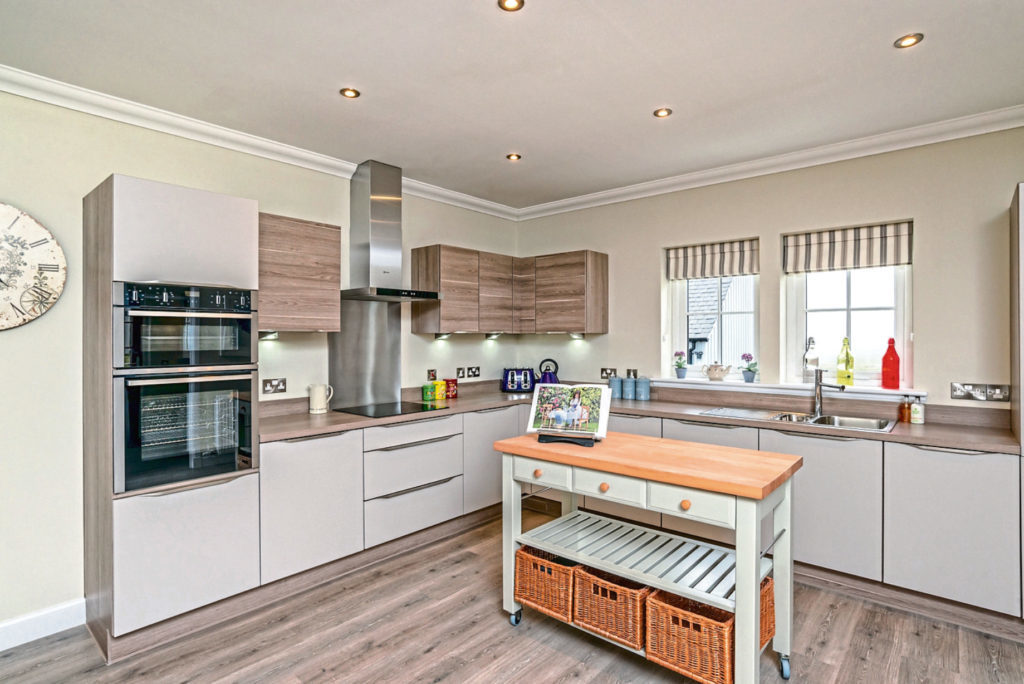 "Inside it's relaxed, secure, and comfortable but I think there has to be a balance for open plan.
"It's nice to have open-plan spaces and to have the dining room and kitchen laid out the way it is makes a lot of sense. It's very easy to cook and serve food and also be involved in everything that's happening.
"The family room that's attached to the kitchen and dining area is very important. It's in the same room but it's got a half wall between it so you feel like you're in your own little space, but equally you're involved in what's going on elsewhere. It's inclusive, but not intrusive and makes for a great space for the kids to relax when the adults are in the kitchen."
But the open space can also be broken up easily by adding key pieces of furniture.
"The kitchen is broken up by a central island which in this case is a butcher's block. The advantage of it is that it's easily moved as its on wheels and can be placed anywhere really. You can cook and chop vegetables and watch the kids at the same time.
"It's also very practical and is great for additional storage. It architecturally adds to the room as it provides a separate space and breaks the room up into different defined areas."
Venturing into the sitting room, Alistair said: "There's a beautiful classical bookshelf which can be used for storing books, ornaments or games and is really one of the main focal points of the room.
"The fireplace also adds a centre to the room and I think it's nice that the material sofas face on to a close table – you really can envision yourself sitting there, especially with it being so comfortable. It's realistic and there are some great ornaments in there which really stand out too – especially the statue.
"We've also got some art there and we try to source all of our art locally. We've used Chloe Gardner who takes inspiration from Scottish countryside and nature – she makes a lot of her art with feathers and leaves that she's found and they make truly stunning pieces."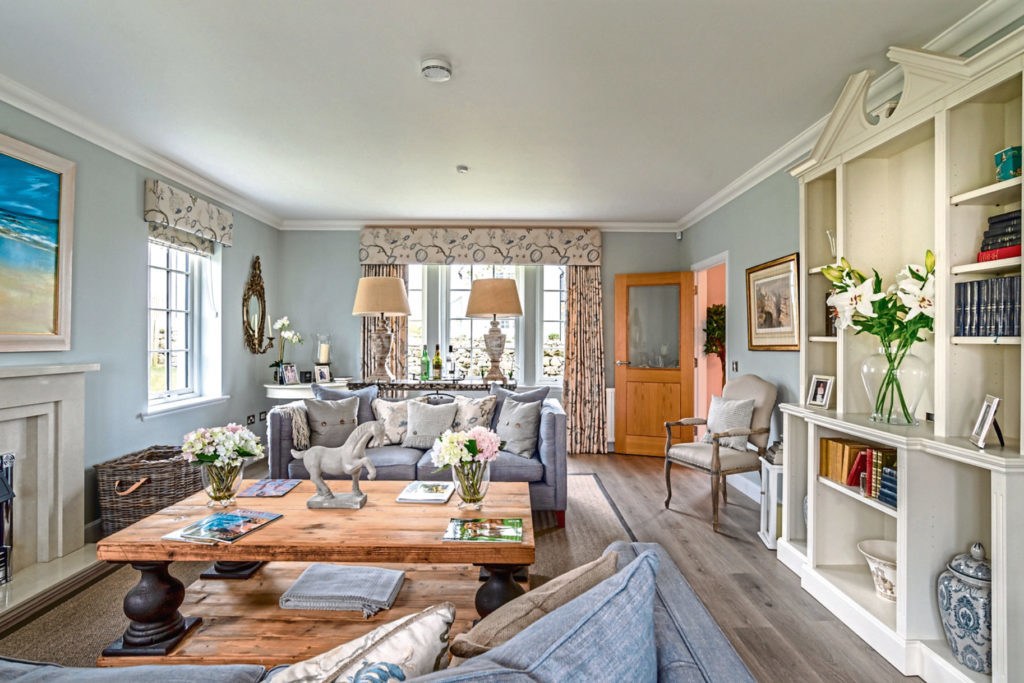 Alistair added: "This is a house that binds together and there are pieces from lots of different suppliers which makes it extremely interesting. Nothing looks the same and it's very eclectic.
"The bathroom is a great example of this with the orchids, the red Scottish stag Barnaby Gates wallpaper and the more authentic oriental feel it also has. Accessories have helped us achieve this, too, but it's really the wallpaper that has added the wow factor to this space.
"We added the chair and a sofa in the other bathroom as when you go for a shower or a bath you want to be able to put your clothes somewhere. Our design is tailored around thinking about how people live and it's very important to get this right."
Moving upstairs there are five bedrooms, all of which are big and boast built-in wardrobes meaning there is plenty of storage space.
"The master bedroom is the most impressive, of course, as it's got a big en-suite bathroom and the room itself is massive. All the rooms in this house and all of the Chapelton properties are big – even the fifth bedroom which we've created into a study is a decent size. The two largest rooms have en-suite bathrooms and there's a family bathroom upstairs.
"For the bedrooms we've used the classic blues, yellows and creams which are pretty timeless colours. Orange is very in just now but it can come and go so we wanted to ensure we used colours and tones that would be suitable for anyone moving in.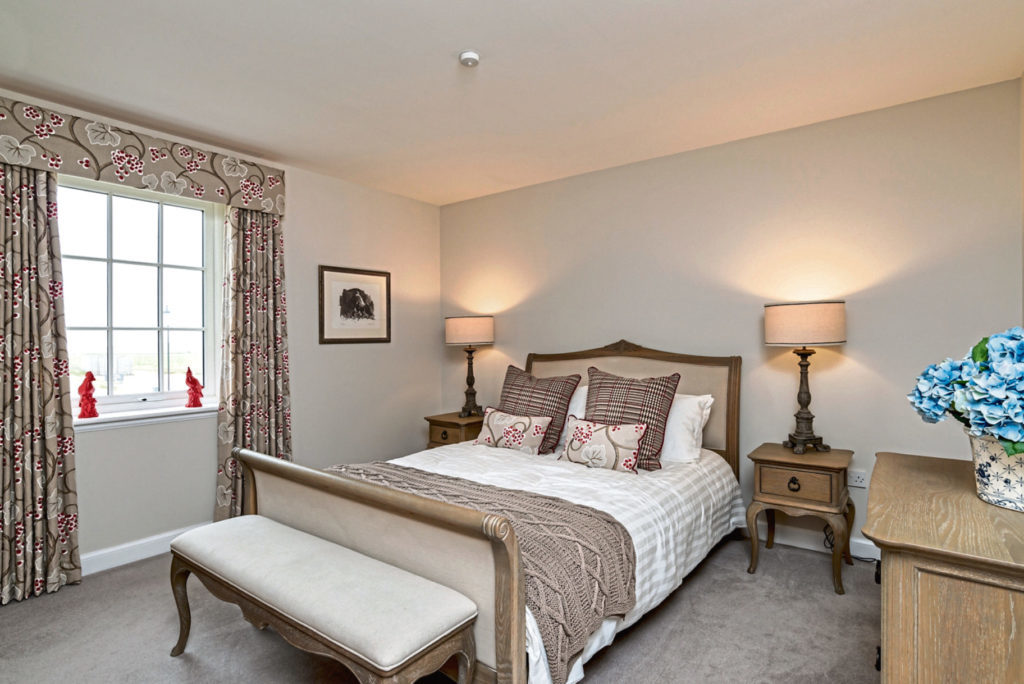 "The bedrooms have to feel very relaxing and I wanted it to be an environment where you walk in and just feel at ease. It needed to be practical and something people would want to keep for a while. There are no crazy wallpapers that you would tire of as they are all very classy." Complementing the interiors, the luxurious feel the home boasts has been carried outside into the back garden area with a variety of different spaces created to break it up.
"The gardens have been designed with different areas which you can actually use. There's an area for children to play, an area for flower beds, a space for a hard standing patio where you can have a table and chair outside.
"This particular house benefits from light from the west in the evening – it's a great home for really enjoying. Not to mention the incredible views of the countryside which are forever changing. You really can't ever tire of a stunning view of the sea."
An ideal location for family living, the town of Chapelton boasts an array of amenities with a variety of additional prosperous businesses lined up to open within the next year.
"There's Tea Cake which is a brilliant bistro and café, The Lounge beauty salon and an award-winning nursery too. There are lots of plans for independent commercial businesses so there will be more shops popping up in the next year. It's also in walking distance of Newtonhill which has heaps of amenities."