Lesley Penny creates Whisky Barrel Frames in Aberdeenshire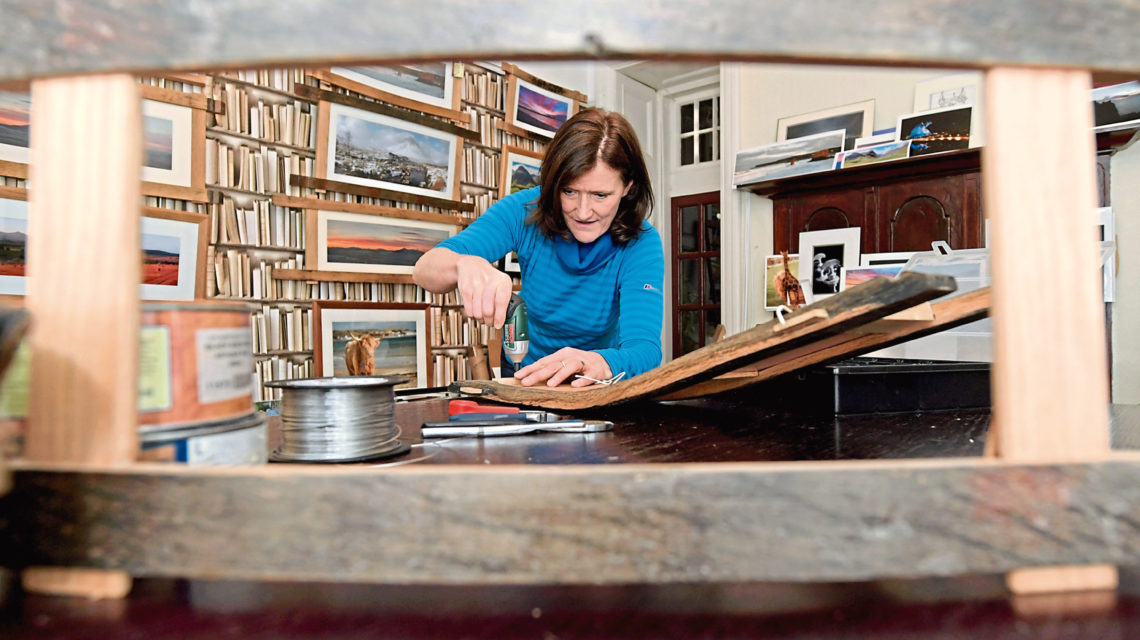 You might think that someone who works with whisky barrels day after day would be partial to a tipple.
But not Lesley Penny who isn't, in fact, a whisky drinker at all. Despite this, Lesley owns Hunty-based business Whisky Barrel Frames.
What does the firm produce? Well, the clue is in the title. Lesley, 50, gives old oak whisky casks a new lease of life, transforming them into three-dimensional picture frames.
Lesley sources the barrels from a variety of distilleries including Glenfiddich, Ardmore, Laphroaig as well as the Speyside Cooperage at Craigellachie.
"Each frame tells a story as every one is left with the scars of the whisky maturing process," said Lesley.
The frames are created at Lesley's workshop outside her home, where she also has a small gallery and a workroom.
She said: "I really love being in my own workshop, managing my own time and creating beautiful products to order.
"I love meeting clients and knowing they are really happy with what we have produced for them.
"It really is amazing the difference the right frame makes to a picture."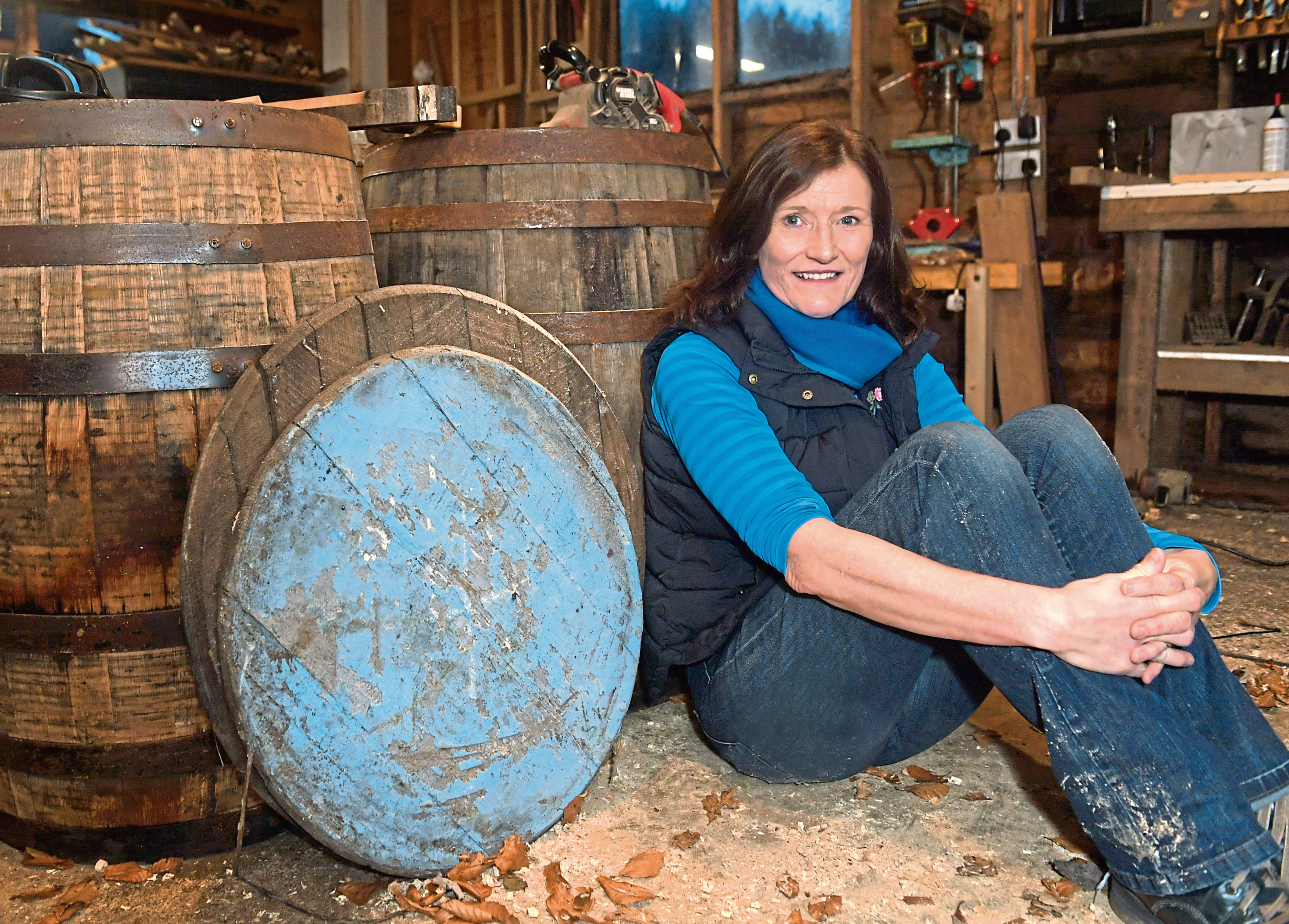 A mum-of-three, Lesley has been operating her small business alongside her husband Euan for the past five years.
With a busy schedule, Lesley, who also teaches health and wellbeing and drugs prevention education at Aberdeenshire Life Education Centre, decided to take on the business as she believed it would be like a hobby which would fit in perfectly with her family life.
Initially Lesley bought over the business from its former owner Gordon Skinner who was retiring at the time.
She said: "Once I saw the frames I was hooked and I ended up buying the business.
"The work fits around our kids and it has been a great opportunity to get creative."
Lesley added: "Gordon Skinner should take the credit for the concept of these beautiful whisky barrel frames.
"He recognised the beauty of the oak used for making barrels and wanted to find a way to recycle the retired staves (narrow planks of oak) and barrels.
"People love whisky and unusual handmade items, so he believed there was a market for it.
"Gordon and his friend John Mutch developed a method of turning old barrel staves into unusual three-dimensional picture frames.
"The frames are designed with proper mortice and tennon joints so that even if the natural wood springs a little, the joints remain perfect when it dries."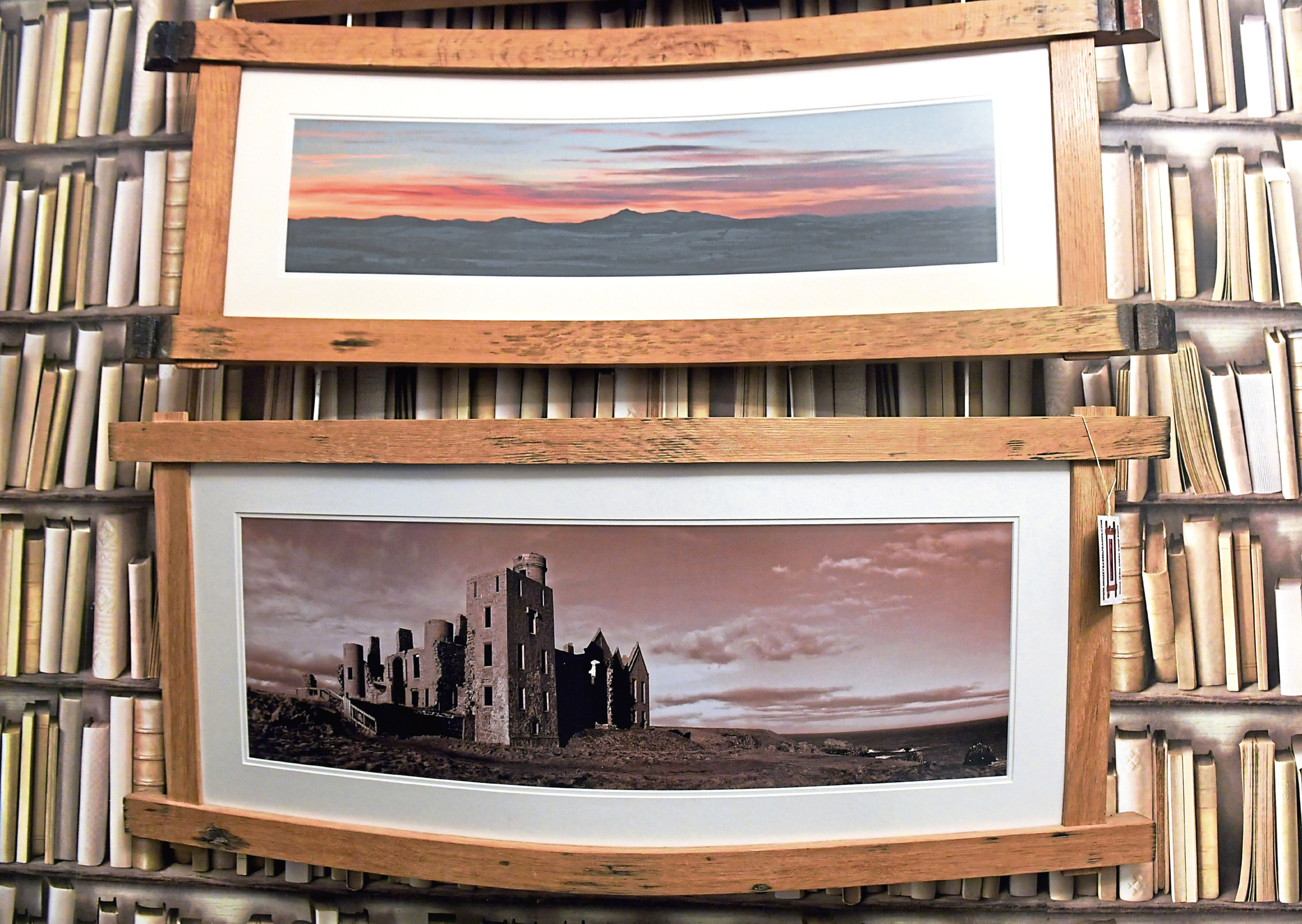 Usually starting out their journeys in America or Spain, once transformed, the barrels are perfect for displaying panoramic photographs, but they can also be used to frame other forms of artwork.
Lesley said: "The barrels are constructed by highly-skilled coopers from staves steamed to make them pliable enough to bend into the necessary curved shape.
"These are the staves used for our whisky barrel panoramic frames."
And people can also buy images from the business, perfect for framing, too.
"We have a selection of landscapes, castles, villages and, of course, distilleries on our website and many more on request," Lesley explained.
"The photos are taken by Bill Mcgregor with our curved frames in mind.
"We offer an additional service to customers who wish to own a whisky barrel frame containing their own photos.
"As our frames are all bespoke, we can frame just about anything.
"Each frame is handmade to order, so this allows us the luxury of catering to any requirement.
"We are only governed by the size of the barrels. We have selection of standard frames to suit our panoramic photos and standard photo sizes.
"We also make multi-aperture frames with oak dividers where people can put their own photos in."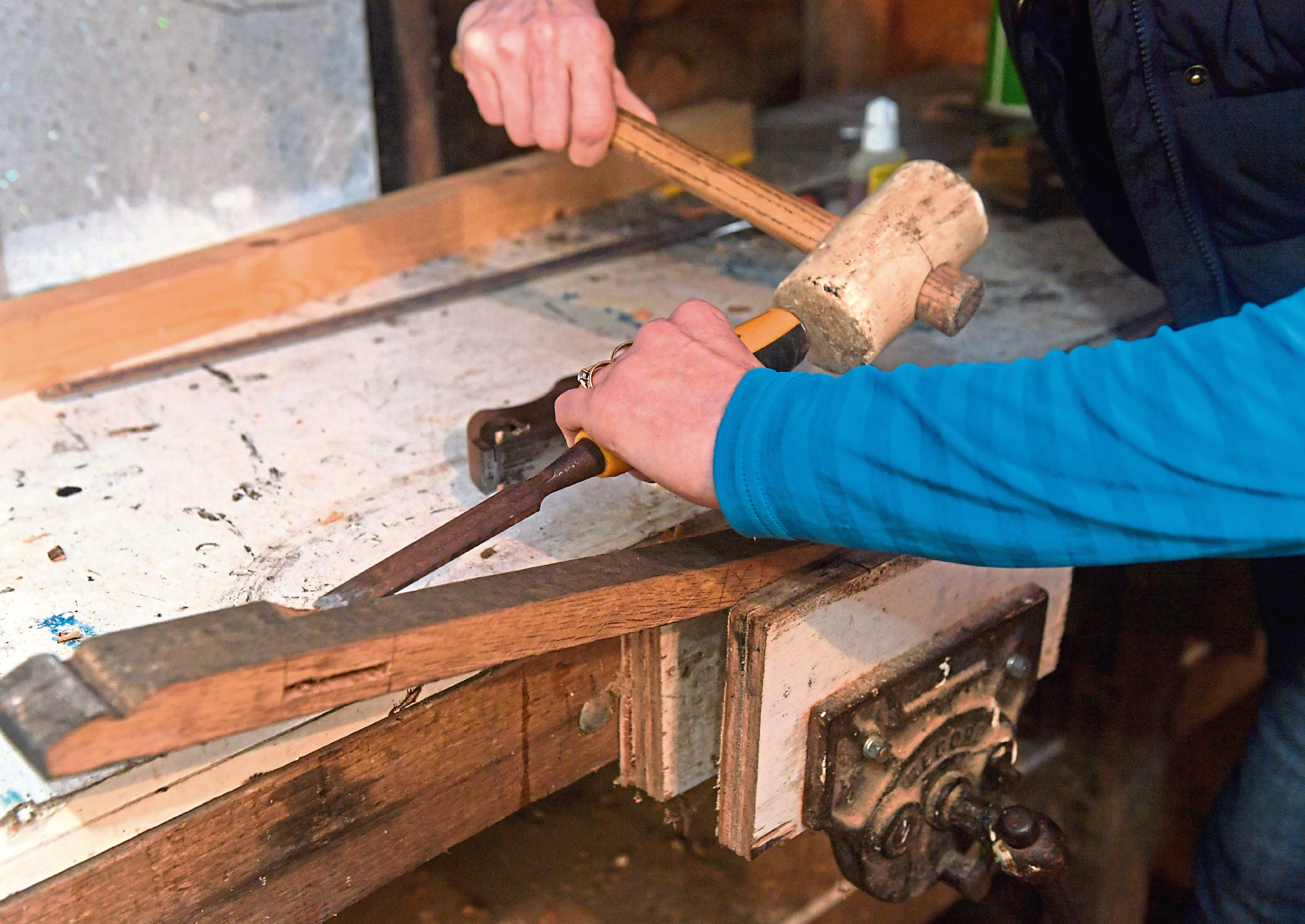 But how long does it take to transform the barrels from their original form to the rustic frames?
"It really depends on the size and the finish but it usually takes between two to four hours," Lesley said.
She added: "Price is very much dependant on a specific requirement, but it is always very reasonable.
Lesley attends a number of local fairs to promote her business.
She said: "We attend a selection of fairs during the year, including the AWA (Association of American Women of Aberdeen craft fair) and the Lonach Gathering.
"We are always looking for new venues to show our wares.
"Because we have so many different options, sizes and finishes, we always like to discuss the frames either in person, by phone or email.
"We can also be contacted through our Facebook page or through the website."
Visit www.whiskybarrelframes.com or click here for more information or to contact Lesley.
Click here for home & interiors features.