Aberdeenshire-based Kern Jamieson creates stunning sculptures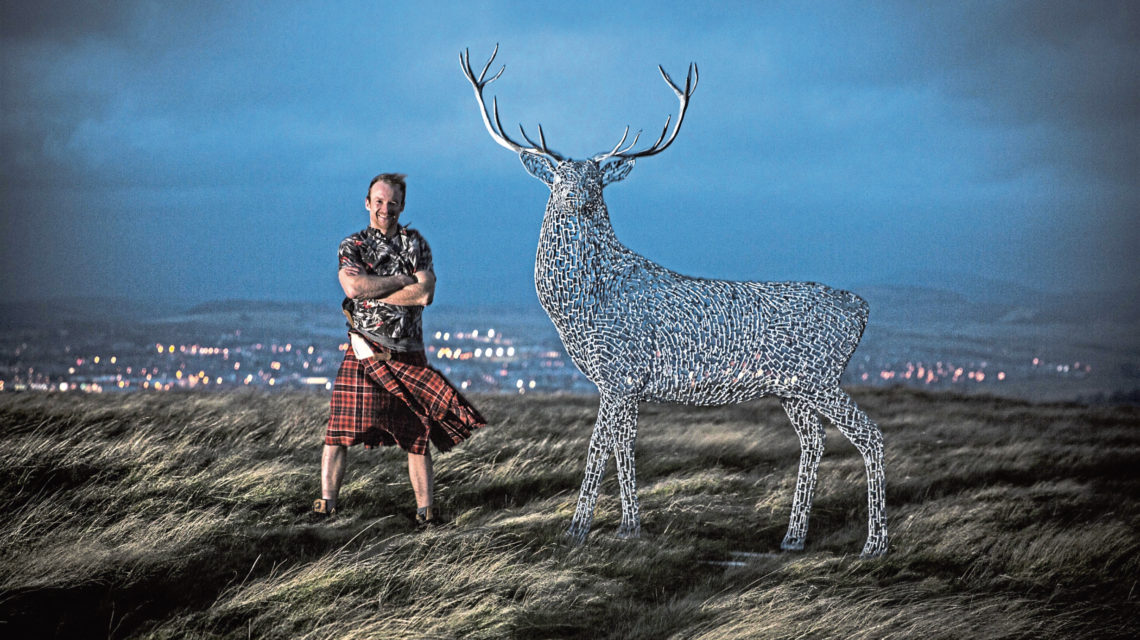 Inspired by Andy Scott – creator of the iconic Kelpies and Marischal Square's leopard – landscape gardener and bespoke artistic metal worker Kern Jamieson created a stunning stag sculpture.
After developing a landscape garden for his clients in Whiteford, near Inverurie, Kern was asked to add a finishing touch to it by building the metal stag.
Kern, owner of Aberdeenshire-based business kernj.com, said: "It's been a great project and I have discovered that the stag is a well-worked muse for artists and sculptors in Scotland and people respond really strongly to it.
"I was inspired by Andy Scott whose work, including Ellon's diving otter, influenced the piece."
A stand-out sculpture, the stag took Kern two and a half months to perfect.
Scottish figurative sculptor Andy Scott, who also created the iconic Kelpies horses in Falkirk and Poised at Marischal Square in Aberdeen, is known for building large-scale figurative sculptures from steel and bronze.
Kern, 35, said it was Scott's use of shapes that he truly felt inspired by. He said: "What I have grown to like even more about Andy Scott's sculptures is the way there is a natural organic flow to his work.
"I liked the way he used simple steel rod to make it and the patterns consequently made on the body caught my eye.
"I like repeating shapes that make a whole shape when put together.
"I like them because when you look closer, they are their own interesting abstract geometrical shape.
"And you have the joy of standing back and seeing the overall outcome."
The stag sculpture, which was named Wallace after Sir William Wallace, is soon to be hot-dip galvanised to preserve it for decades to come.
Kern, who is based at Pitcaple near Inverurie, set up his business in 2011. And while he works mainly in the north-east, the skilled sculptor has also received enquires from London.
He said: "I've recently been commissioned to make a moon gate for a public garden at the Quoy of Houton in Orkney.
"If the project is exciting enough, I'm happy to go wherever, as I'm a keen traveller."
It's hard to believe that someone as talented as Kern almost did not pursue his career as a landscape gardener and sculptor.
It was only after realising that occupational therapy was not creative enough for him that Kern decided to study fine art at Duncan of Jordanstone College of Art in Dundee.
He said: "This creative deprivation made me crave art and design.
"I came from a love of painting, but moved on from that as I felt a single flat sheet of paper wasn't enough.
"I wanted to do 3D and even 4D with sound and lights.
"My later years at university led me to creating Tony Robot, a travelling/dancing representation of a politician that was exciting and colourful."
Kern updated the robot, pictured, with new lights and shooting stars for Eden Festival.
He added: "Tony Robot has been invited back to the music festival again this year."
In addition to creating sculptures, Kern is also a successful landscape gardener.
And while he does regular garden maintenance for a few customers, he is mainly focused on large-scale garden makeovers.
He said: "The majority of my work is based around landscaping, but bespoke artistic gates are becoming increasingly more popular.
"I like how they really get me to draw on my design and artistic expertise."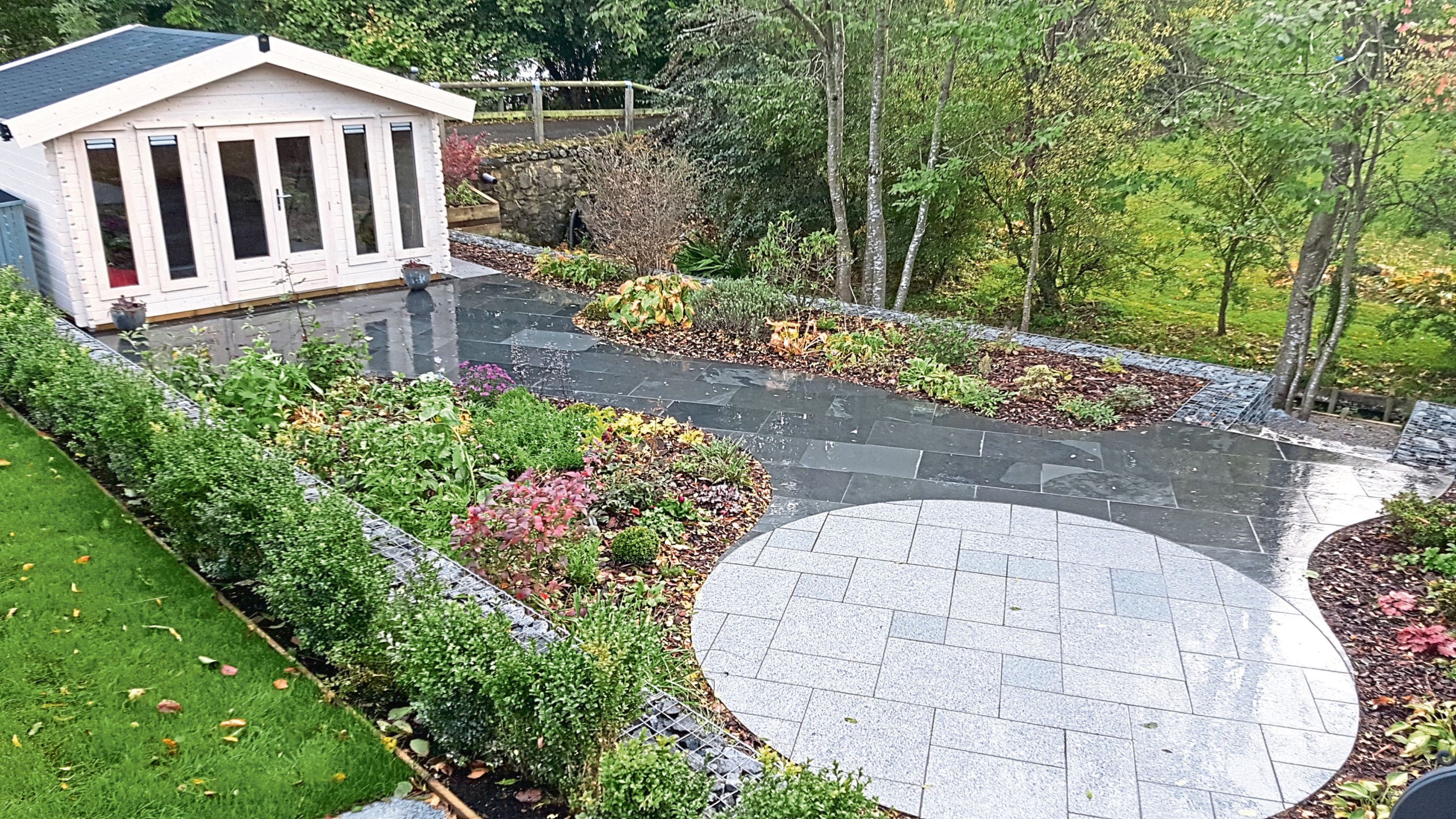 The thing Kern likes most about his job is the satisfaction of standing back, looking at the final outcome and "seeing what all the hard work was for". The accomplished landscape gardener is also very concerned about the environment.
He said: "I always try to save any plants that customers request to be removed.
"My own garden at home has hundreds of orphaned plants.
"I think it's important to encourage people to save green spaces.
"I think gardens are often seen as time consuming and a chore.
"We like to encourage and inspire customers to enjoy and benefit from plants and wildlife as much as we can."
Visit www.kernj.com and Kern's Facebook page www.facebook.com/kernj.co.uk
Click here for more home & interiors features.