Peterculter-based The Cloud Pottery's owner shares insight into sea-inspired work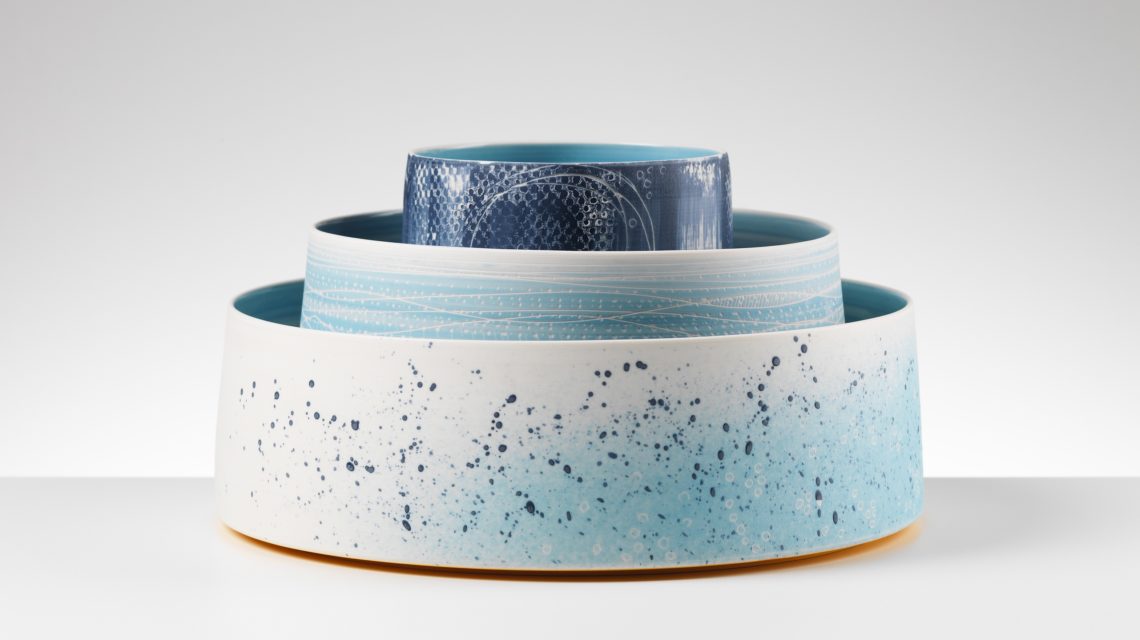 Juliet Macleod has always had a fascination for pottery, the sea and coastlines. And now she combines all three to create beautiful ceramic pieces.
Juliet, 51, who moved to Aberdeen in 2010, was brought up near a beach with natural clay deposits, which intrigued her as a child.
She said: "I have lived by or close to the sea my entire life. My father was in the navy so at first it was inevitable, but I've always felt drawn to the sea.
"It's a pleasure living so close to the sea again now in the north-east."
Today, Juliet is a studio potter and runs The Cloud Pottery just outside Peterculter, specialising in contemporary porcelain using traditional slipware techniques.
The pieces she produces, which include a variety of beautiful pots and vases in blues, greens and whites, are stocked in a number of locations around Scotland and the UK.
Initially, Juliet completed a graphic design degree at Central Saint Martins in London, and went on to work in design studios for more than two decades.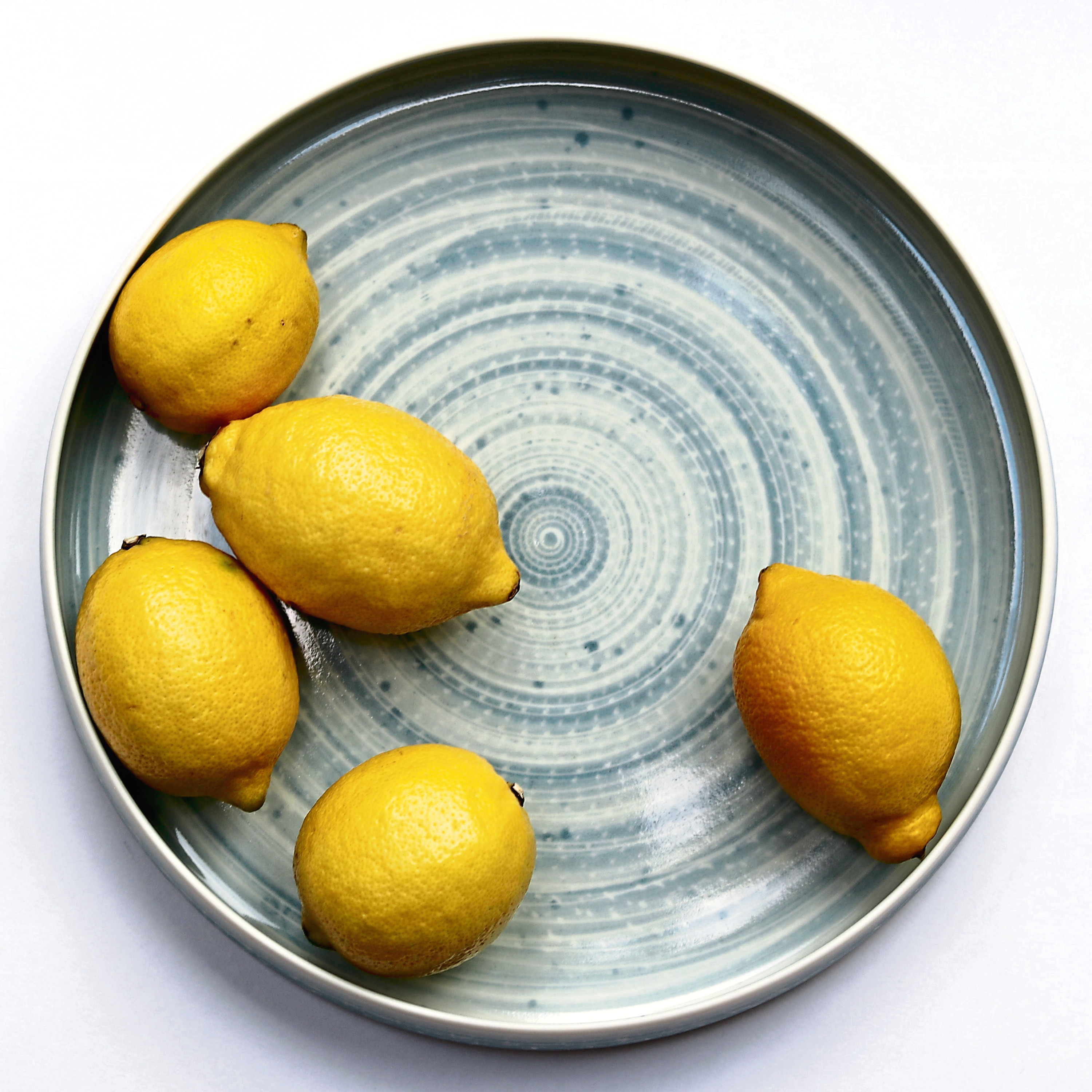 After taking up evening pottery classes in Hackney, Juliet found she really enjoyed herself.
She said: "I never thought it would come to anything, but I really enjoyed the methodical and repetitive nature of throwing."
But it was only when she moved to Aberdeen that she further pursued the craft.
Juliet discovered that Robert Gordon University's Gray's School of Art offered short ceramic courses over the winter. The intermediate ceramics course immediately sparked her interest.
She said: "It was only after completing the course at Gray's that I seriously considered the possibility using my pottery skills to create something more.
"I bought a wheel and some basic supplies and set up a small studio in our tiny utility room at the back of our house.
"After the first year of self-teaching and experimentation in the utility room, I quickly outgrew the space so we installed a purpose-built studio in our back garden.
"These days, I am in my studio every day."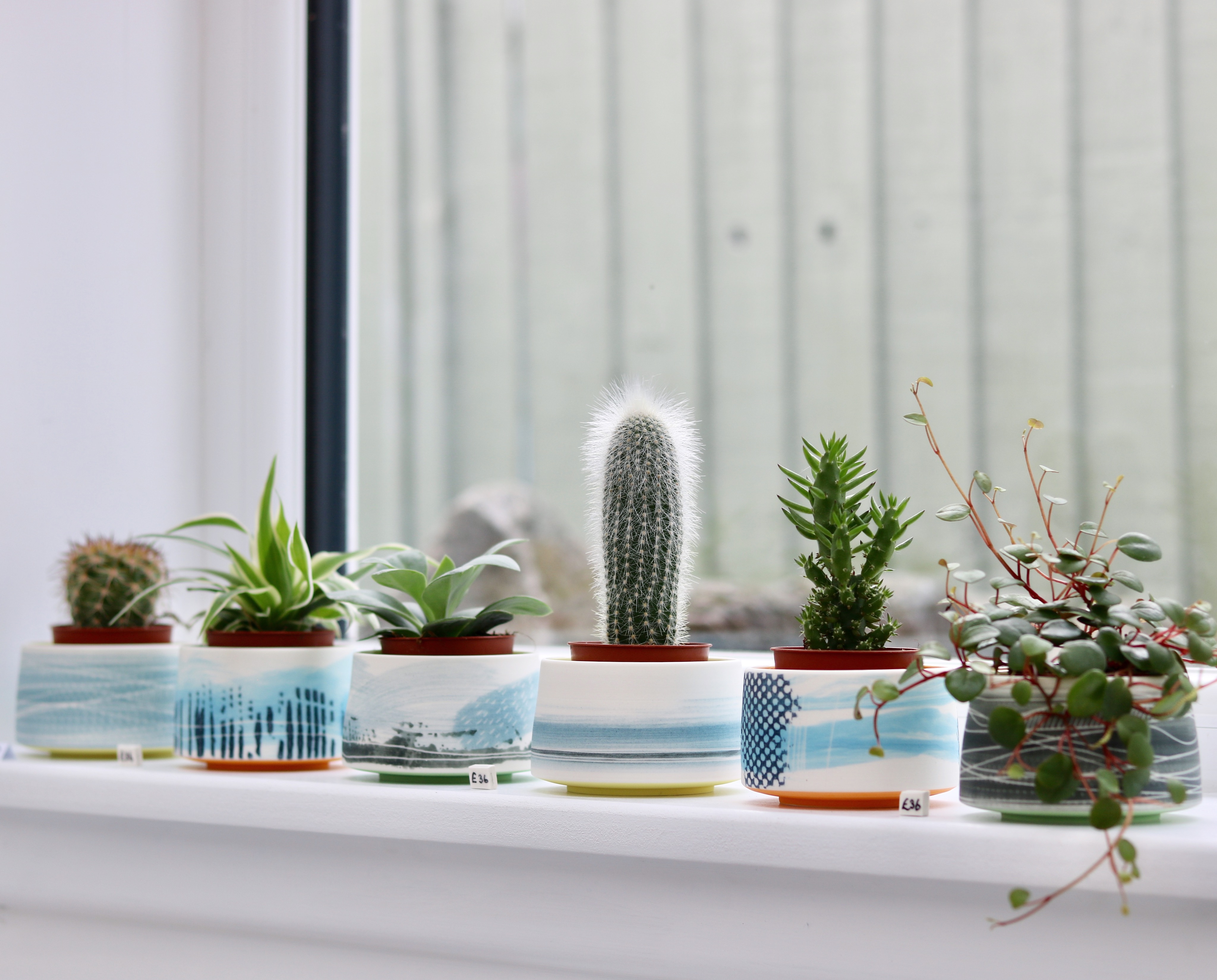 While Juliet is particularly interested in the themes of reflection, floating and surface, she is also fascinated by distinctive colours found on the shore which change with the light and weather.
She said: "My inspiration comes from all seas and coastlines, but especially those of the Hebrides and the north-east.
"I regularly sketch and photograph – anything from rocks, lichens, shells and waves to shapes of cups, bowls and teapots.
"I look back through my sketchbooks and photographs whenever I am in need of something to spark a new idea."
Juliet also decided to start a blog as a journal to chart her progress.
She said: "It rapidly became more than that.
"I also recorded objects and people that had inspired me.
"I discovered a large and hugely supportive online community of fellow makers, which made my early years of development a joy."
While Juliet is not as active on her blog as she once was, she still recognises the importance of having a web presence.
She added: "It has certainly introduced me to more people, buyers and galleries."
People often ask Juliet how long it takes her to make a piece. She said: "I work to a schedule that is ruled by the porcelain clay I use.
"Once thrown, the pots have to be carefully monitored to ensure the correct dryness before turning their bases.
"Too wet and they deform, too dry and the process takes much longer and creates dangerous dust.
"The schedule is also based on how long it takes to make enough work to fill my kiln.
"But it is so much more than that. It is a distillation of a lifetime of creativity, mark making and idea gleaning combined with years of practice, research, experiment, disaster and learning from one's mistakes."
Juliet is currently in the process of preparing for Ceramic Art London (CAL), which takes place in March. She said: "It is hosted by the Craft Potters Association and brings together more than 90 of the best ceramic artists working today.
"I applied last autumn and was delighted to discover I had been selected at the end of the year.
"As my pottery career has progressed, I set myself various milestones that I wanted to achieve.
"Being selected for CAL was one towards the top of the list so I am truly humbled to be taking part.
"It is a prestigious show with a large number of accompanying events and, as a result, it draws a large number of visitors and gallery owners.
"Taking part involves a number of things, primarily building up a large enough body of work to exhibit, which I am making as we speak.
"Alongside that I need to design and construct a display stand. When I arrive I will be met with an entirely blank space with three walls and floor. It is entirely up to me how I fill it and show my work."
Juliet's stunning work can be purchased from the following north-east locations; Junction Arts in Aberdeen, Milton Art Gallery at Milton of Crathes, Banchory and Tolquhon Gallery, Tolquhon, Tarves near Ellon.
Her work will also be showcased at Potfest Scotland in June and she will once again take part in North East Open Studios in September.
Visitors are always welcome at her studio, although prior appointment is vital. Email julietmacleod@gmail.com to arrange a meeting.
Visit www.julietmacleod.com for an up-to-date list of stockists and events.
Click here for home & interiors features.