Instagram queen Nikki Brown on starting her own interiors empire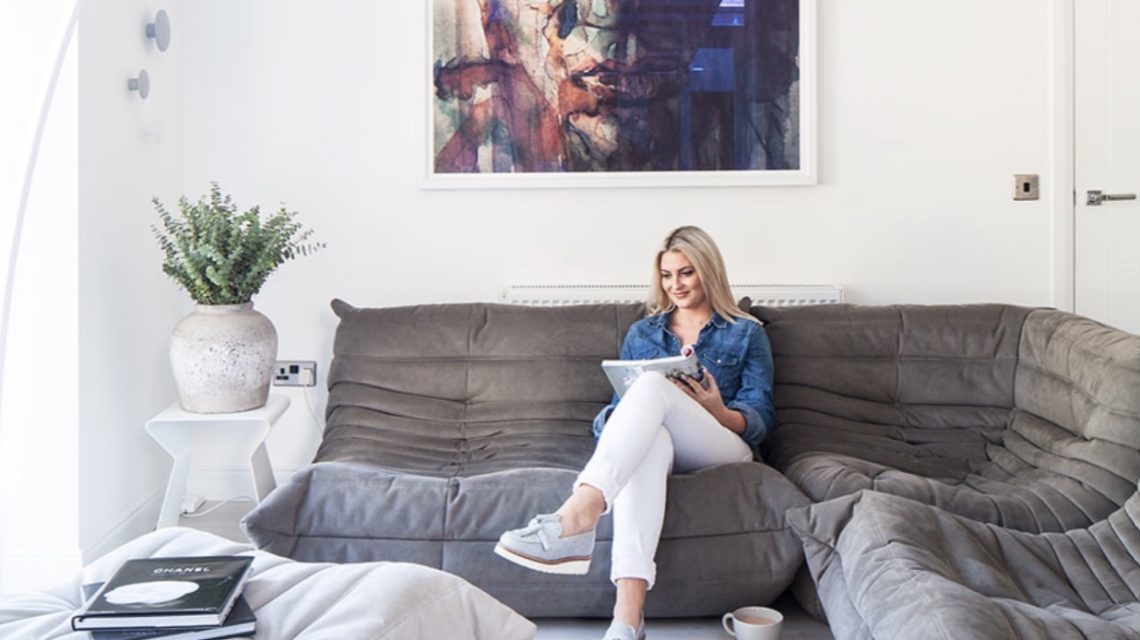 Launching her own online interiors retail business later next month, Instagram sensation Nikki Brown is already inspiring thousands across the globe with her eye for exceptional interiors.
With a following of over 39K followers now, the Westholme Interiors owner is preparing to launch her business in the coming weeks.
Showcasing a variety of unique and quirky products through her new interior online retail business.
Stepping back from her career in finance, Nikki's now looking forward to an exciting opportunity in interiors, and with her husband owning property and development business Westholme Property which she's involved in helping with renovating and developing properties, she's set to be one busy businesswoman.
Grabbing her for a quick coffee in her stylish lounge, Society caught up with the interiors contributor to get the low-down on how she's turned her social media following into a full-time business opportunity.
---
How long have you been in the styling industry now?
---
We have had our own property developing business since 2015 and I have completed the interiors as well as our own renovation. In February I resigned as a financial controller to start up our new venture Westholme Interiors which will retail luxury affordable home furnishings and accessories.
---
So when did the idea for Westholme Interiors start?
---
It was my husband's idea back in July 2017. With the success of our Westholme Property Instagram following he challenged me to think what can we could do to make it a success. Everyone wants what we have in our home so we thought why don't we stock it instead of promoting the other businesses. I spend a lot of time sourcing accessories and art not only for our properties, but for our friends too so I guess the idea of Westhome Interiors being a one stop shop with great delivery and customer service was what we wanted to achieve so we could source products from exclusive and unusual suppliers.
---
So what was it that inspired you to start your own business?
---
I have a family of successful business men and I always knew I wanted my own business one day.  have had a successful career as a chartered accountant so with that background knew it was possible but I just didn't know what in. When my husband started Westholme Property I could see property and interiors was our thing and so wanted to make a success of it.
---
You've got an incredible amount of followers on Instagram now, how has it helped you establish yourself?
---
It's been insane. It's such an amazing platform for not only gaining inspiration from others, but working with other companies and showcasing what you're about. Never in a million years did I think it would allow us to start our new business and offer the opportunities we have had like our candle collaboration with Soul Candles.
---
You must be quite creative to work in interiors?
---
I've always been arty and creative, and I've been obsessed with decorating and renovating  – we've moved more than 10 times so that's maybe where it comes from. My husband can turn his hand at anything so we make a great team and we have similar styles too. Interestingly I never wanted to be an interior designer as I like my own style and was never interested in being able to do other styles. Being an interior retailer means it's very much our own style that we can procure.
---
What was it that spurred you to go for it in the end?
---
It got to a point that Instagram was becoming a full-time job and realistically me working in a high demanding job was never going to go hand-in-hand. After discussions with Mark and my family we decided just to go for it. Our property portfolio was fully utilised so it was a good time for us to venture into the interiors business.
---
What do you love most about interior styling?
---
Everything. I'm the most indecisive person, chopping and changing my mind and I'm always moving things round my home, so when it comes together it's amazing. It's like yes, relief, that's it, room done. It's very satisfying. I also love sourcing different things that no one has seen before so you begin to inspire others.
---
What's your must-have piece for a home?
---
Art! It's my must-have in each room. I love it. I used to paint when I was younger but I wasn't that good to be honest – or as good as I wanted to be. I love sourcing new pieces, whether it's originals, commissioned pieces or prints – I love finding new pieces.
---
Any essentials for those working with a blank canvas?
---
Mirrors as they make rooms look and appear bigger, brighten darker rooms, and you can do so much with them. Once you have mirrors in, you can be more daring with darker colours.
---
What kinds of brands are you working with?
---
We'll be working with Hubsch, House Doctor, Pad Home, Present Time, Kelly Hoppen, Patrick Eugene to name a few.
---
What's your favourite piece out of the collections you have?
---
In my home it's definitely my commissioned Patrick Eugene artwork pieces, and he's exclusively creating prints of them for our website which is extremely exciting.
---
Your house is stunning, what room do you love the most?
---
I chop and change my mind but think it has to be my dining room.
---
Top interior styling tip?
---
Be brave! You can always change things back. Start with a neutral base throughout the whole house for flow then take one room at a time.