Hallforest collection offers perfect spot in Aberdeenshire to call home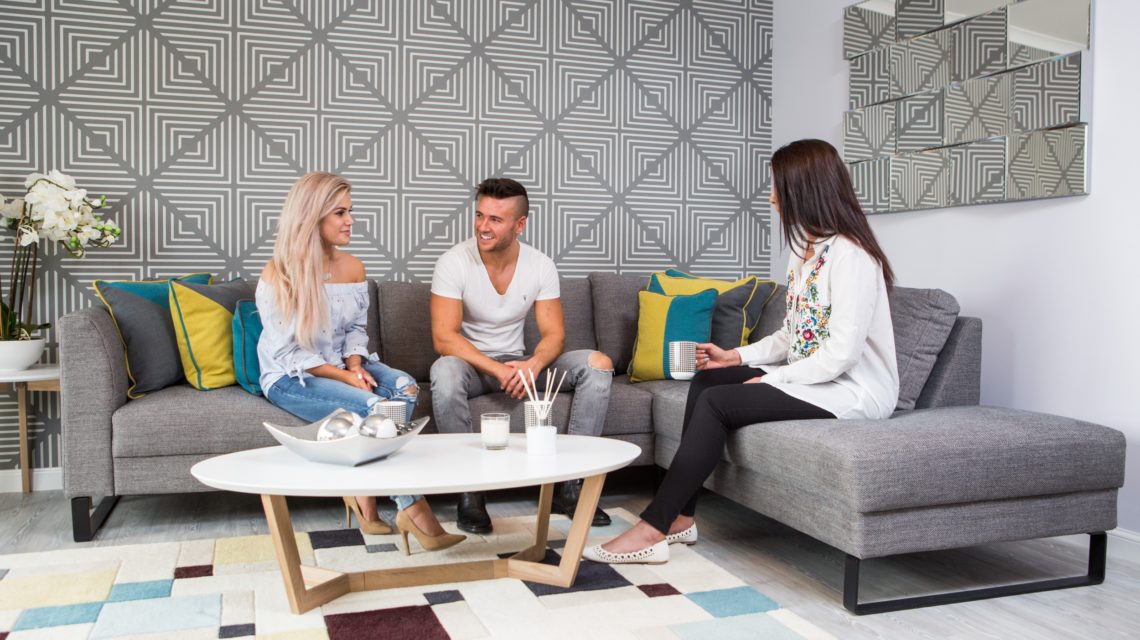 When it comes to setting up home and finding the perfect place to settle, there's something special about Inverurie.
Bursting with independent stores, as well as some of the high street's biggest brands, the area offers the quaint life of suburbia, with the feel of town living.
Home to several Malcolm Allan developments, it's the house builders' Hallforest collection that is proving extremely popular with first-time buyers and those looking to progress up the property ladder.
Constructing homes for more than 50 years across the north-east, the housebuilder has a reputation for producing quality, spacious homes.
Colin Wood, technical manager for Malcolm Allan, says it's the diversity of the homes available in the Hallforest collection that makes it appealing to buyers.
He said: "The Hallforest collection is great for those looking to get on to the property ladder or for those who are looking to settle down and have that little extra room. They're spacious and everything from the LBTT, flooring, integrated kitchen appliances – including fridge freezer and dishwasher – is included in the house price.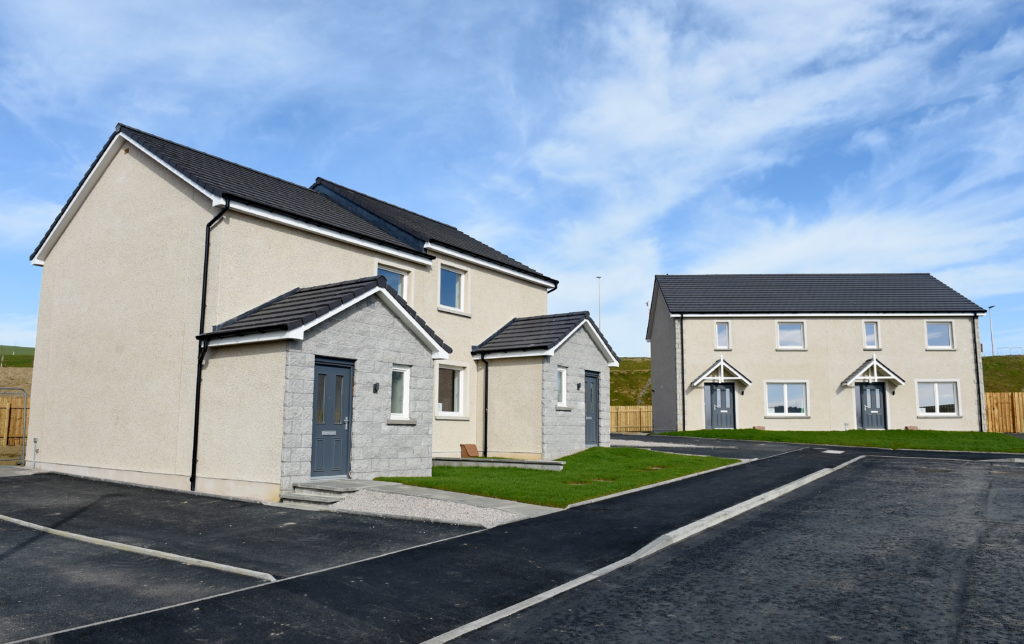 "All of Malcolm Allan's homes have the wardrobe space built into the rooms which provides extensive storage space.
"There is no reservation fee either meaning there's no hidden costs with the Hallforest homes."
Featuring across two different developments – Lochter, which is on the Oldmeldrum side of town, and Westgate South, which is at the opposite side – the homes look completely different from the outside while serving the same purpose inside.
At Lochter, there is a range of two- and three-bedroom semi-detached homes, and at Westgate South, the same range also features, as well as a selection of terraced houses and the Hallforest 3 design also boasts a garage.
Colin said: "Alongside street frontages, it is important to have simple well-designed elevations that boast a palette of low maintenance materials which provide character to the streets of the developments. It ensures that our homes stand the test of time.
"There are quite subtle differences in the colours of stone and render finishes across each of our developments.
"Some are a crisper white render and grey stonework and some plots are soft cream. This is to ensure that the homes co-ordinate with the materials used in the surrounding area and to accommodate different customers' personal tastes.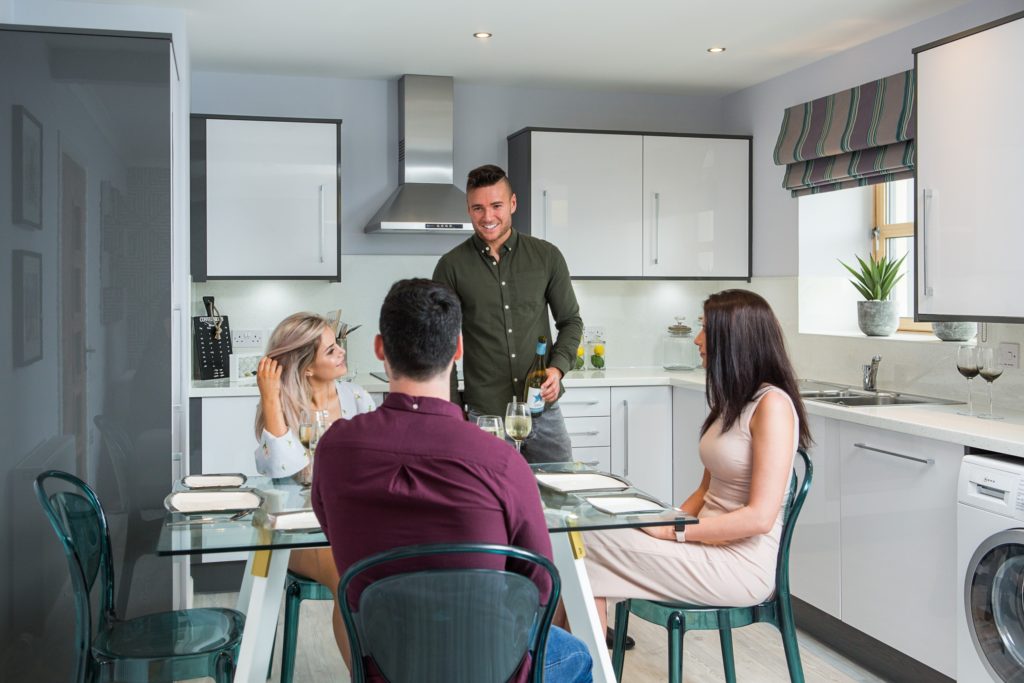 "It's the perfect place for a first home, or somewhere to settle down."
Ensuring they are accommodating busy modern life, Malcolm Allan has green space and family living very much in mind.
Colin said: "At Westgate South we have children's play areas already formed as well as path connections to open space and a hill walk right next to the development. Homes at Lochter benefit from being a short walk from the Ury Riverside Park, a massive public park which already has circular walking routes and an abundance of wildlife.
"Works are now under way by a community group to carry out further tree planting and form additional paths. The homes at Lochter will have a direct connection to the park as well as children's play areas within the development, which are arranged along a riverside walk that links to the new primary school close by."
Appealing to many due to the easy access the developments have to local amenities, transport connections and schools, the suburb has proven a popular place to settle down.
"The Lochter development is on the Old Meldrum Road. It's very close to the town centre where there are lots of bars and restaurants and it's only a short walking distance to a number of amenities including supermarkets and the high street.
"A path runs through the Ury Riverside Park, which makes for a wonderful outing when heading into the town through the parklands and over the small river and the train station is only a 15-minute walk, Tesco is 24 minutes, and the Garioch Sports Centre is a five-minute drive. Hoodles play barn is also just a short drive away.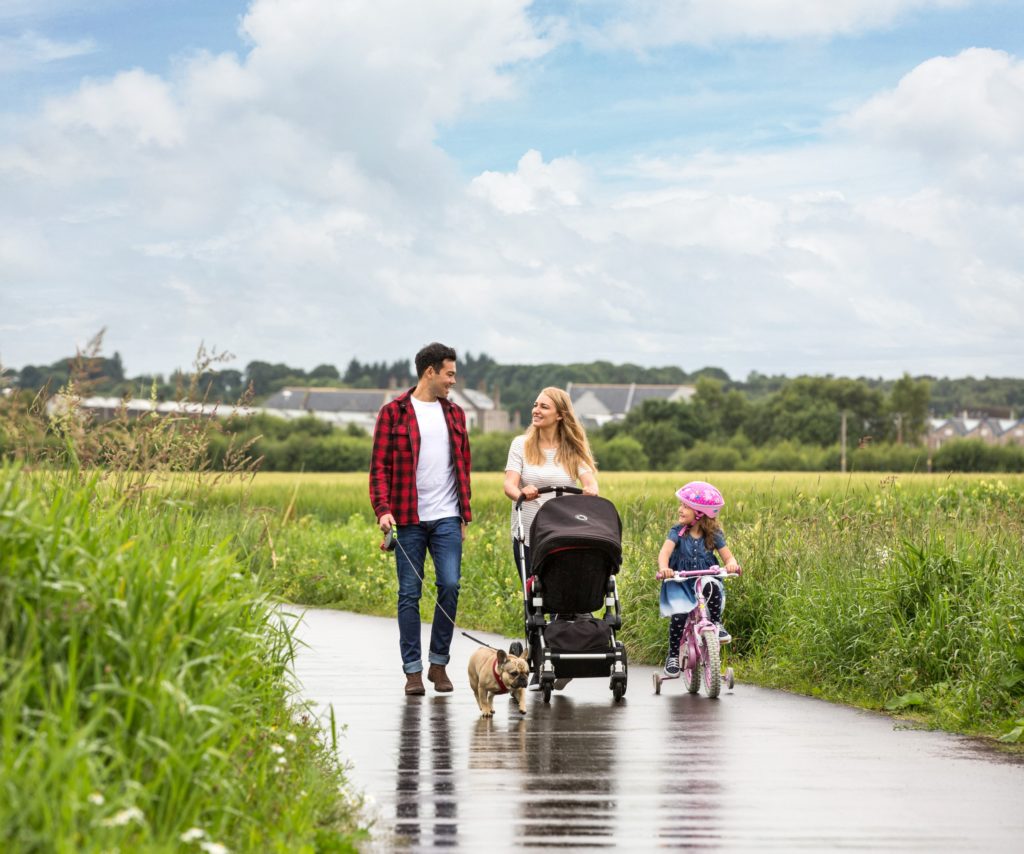 "The recently completed Uryside Primary School is nearby which is very beneficial and useful for parents living locally. It's great for those who don't have a car as they can walk along to pick up their children. The secondary school is a short walk too.
"Westgate South is located on the A96 at the top side of Inverurie and is ideal for commuting if you work in Aberdeen or travel on the AWPR. It's only a five-minute drive into the town centre so it's easy to go and pick things up.
"There's a host of convenient transport links, and nearby shops including Andersons of Inverurie and JG Ross where you can go and enjoy a coffee. The primary and secondary schools are a short walk and Bennachie is right on Inverurie's doorstep for a great day out."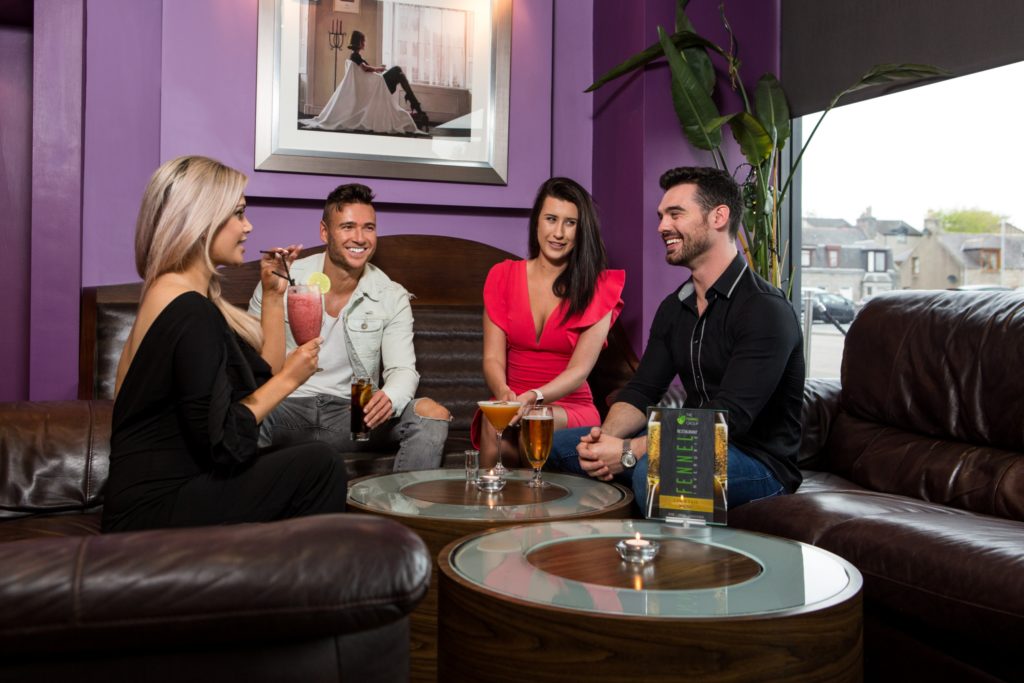 And while both developments benefit from all the wonderful things Inverurie has to offer, there is also plenty of parking available, making life easy for family and friends visiting.
He said: "Many families have more than one car so we have larger than standard driveways, customers with garages will find that they are actually big enough to park a car and we have provided dedicated visitor parking spaces so that we can avoid the problem of having parked cars blocking residential streets."
Prices start from £190,000 for a two-bedroom home.
For more information visit mahousebuilders.com or go along to the Hallforest Open Event taking place at Lochter this weekend (Saturday April 6 and Sunday April 7) from 10.30am to 5.30pm.