Give your north-east home a festive sparkle with Westholme Interiors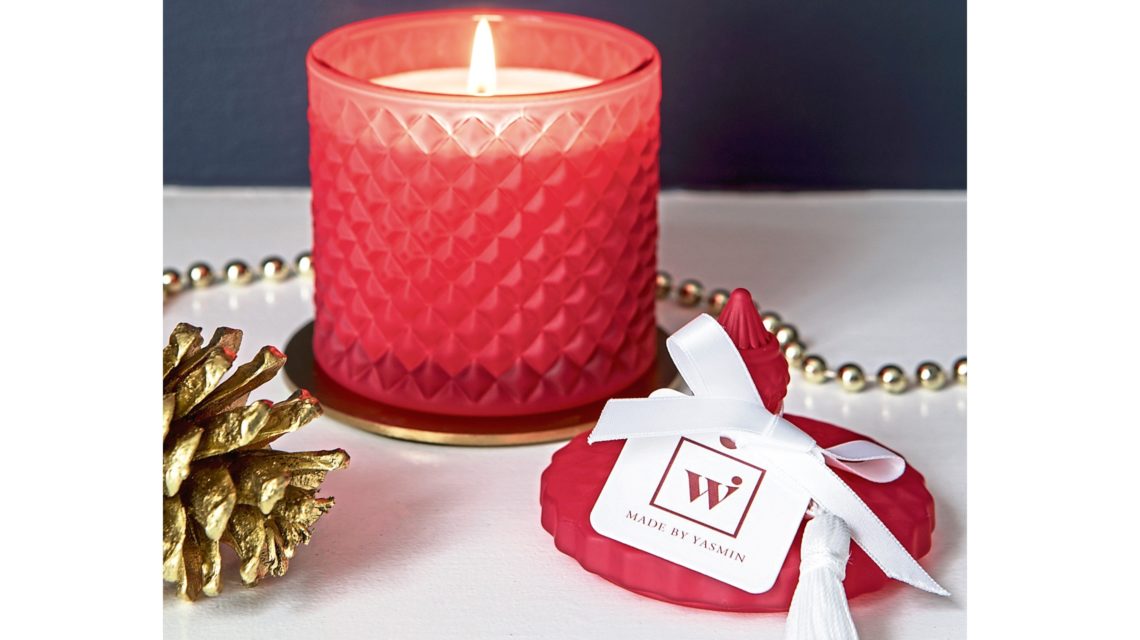 With the nights drawing in and a real chill in the air, now's the time many of us are thinking ahead and getting ready for decorating our homes for Christmas.
Transforming your living space into a captivating winter wonderland is sure to put a smile on even the gloomiest of faces.
However, it's important to choose just the right ornaments and decorations to set the mood perfectly.
And for those of you who are after a luxurious and fresh collection of Christmas-inspired decorations, look no further than Aberdeen-based interior retail firm Westholme Interiors.
Owned by Nikki Brown, the business is renowned for showcasing on-trend and must-have items all year round.
Now that her favourite season is on the horizon, the interiors guru is excited about the launch of her latest Christmas Collection Winter Wonderland, which is available online from 7pm today.
The winter ranges have proved to be the firm's most popular and Nikki says she is always striving to provide a wide variety for her customers leading up to the festive period.
Nikki said: "Christmas is our busiest time of year, as well as our favourite.
"I, for one, spend hours on end putting my trees up and adding Christmas touches throughout the entire home when the darker nights begin to draw in.
"So it comes as no surprise that Christmas interiors are definitely the most popular in comparison to others – and this year, interest is starting earlier than ever before.
"After all, nothing beats a cosy night in front of the fire with your candles lit and tree lights sparkling, so that's why I've made sure to provide an abundance of fantastic products for our consumers once again this year."
From scented candles that evoke winter aromas in your home to glamorous baubles for your tree, sprucing up your house in time for the festive season is easy with Westholme Interiors.
Nikki said: "We have taken in our most popular supplier – Vondels – for the second time around, who offer luxurious glass baubles of all styles from Amsterdam.
"This year, we decided to focus on a few different themes, including winter wonderland whites, navy and golds, pastel blush, traditional, and luxe black and gold.
"This variety allows you to either add some new pieces to your existing trees or mix it up by adding a new style or colour.
"The selection of baubles always seem to be the most popular product for Westholme Interiors and I believe this is because customers like to add a few new ones to their tree every year to switch things up a bit.
"As for delightful new scents, we have just launched two beautiful Christmas candle ranges.
"These consist of our red geo candle in winter cranberry and wild ginger, as well as the gold aurum candle scented with a combination of gold, frankincense and myrrh.
"They were created in collaboration with Made By Yasmin and Soul Candles, and they allow you to create a warm ambiance throughout your interiors by bringing the scent of Christmas from room-to-room.
"But if you aren't a fan of these styles of scents, we have also released a new Red Geo Jar in our existing classic scents."
And if you're stuck when searching for glamorous table items to impress your friends and loved ones during the festive celebrations, Nikki's site showcases products that cover all areas.
"As well as a huge selection of ornate baubles, we have a large collection of home accessories and decorative Christmas pieces that look fantastic in every room," Nikki said.
"Decorative items like our miniature trees and polar bears go down a storm. Customers like to add these festive-inspired touches from room-to-room, rather than focus primarily on the tree which features in the main interior space.
"And items including our dinner candles, pine cones, stars, trees, polar bears and snowmen are perfect for dressing your table during Christmas Eve and Christmas Day, as well as Boxing Day.
"I'd even recommend styling the items on console tables, side tables, coffee tables, or anywhere that you want to introduce a little bit of festive cheer without adding a large tree."
Having held the firm's Christmas-themed pop-up event on Sunday, which gave attendees the opportunity to preview Westholme Interiors' latest collection, Nikki is confident of high interest in the firm's new series of displays and styles.
And on the back of Westholme's Winter Wonderland pop-up success, customers are sure to see a series of these preview events on the calendar in the coming year.
Nikki said: "The pop-up events are a great way for our new and existing customers to see what's up-and-coming on the Westholme Interiors site.
"It also allows them to see what they can achieve with their interior spaces, regardless of the sizes or themes in the rooms.
"We plan on taking our pop-ups on the road next year throughout the whole of the United Kingdom."
Visit www.westholmeinteriors.com for more information and to view the new Christmas collection