Fill your Aberdeen home with colourful fibre art creations by Le Petit Moose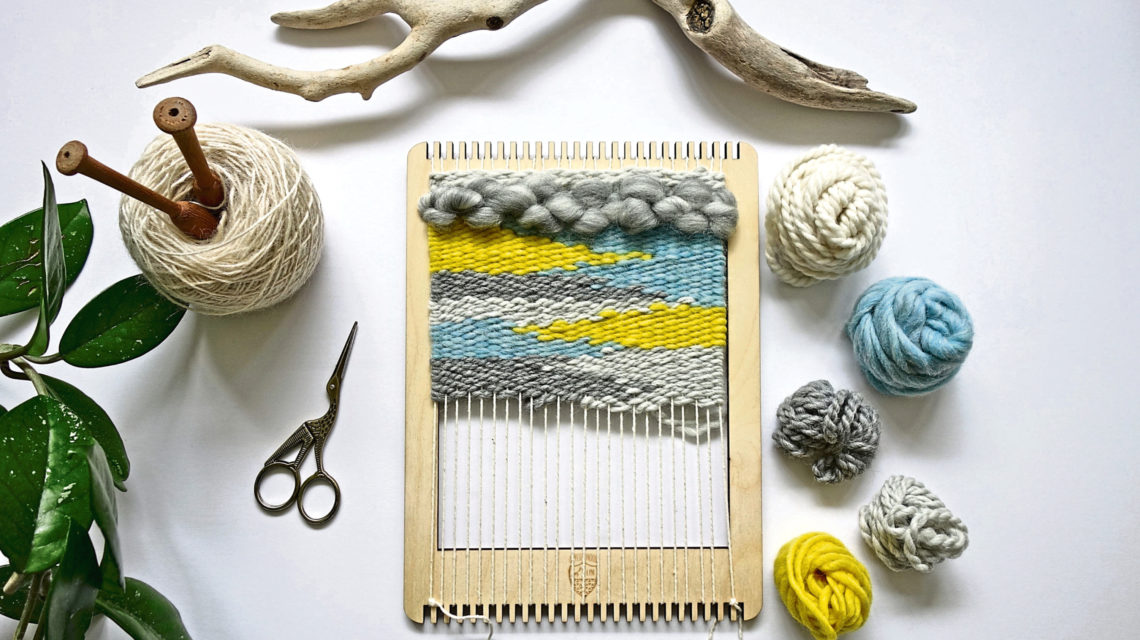 French-Canadian fibre artist Stephanie Fradette became "obsessed" with frame loom weaving five years ago.
"After discovering a tapestry by artist Maryanne Moodie, I wanted to have one of these textured modern pieces in my space," said Stephanie, owner of Banchory-based Le Petit Moose.
She added: "I dived right into learning the craft with online tutorials and vintage tapestry books.
"With a new-found obsession and walls rapidly filling up with woven wall hangings, I started making fibre art for friends and family. When strangers started asking for pieces they saw on my Instagram feed, I took it to the next level and started Le Petit Moose."
The talented creative chose this name as a nod to her French-Canadian roots.
Stephanie creates a wide range of fibre art including woven cushions, wall hangings and knotted work. With no two pieces the same, she focuses on creating distinctive textured works.
Stephanie said: "I blend bold colours into my woven, knotted and tufted wall hangings, showcasing a passionate emphasis on rich textures, contemporary design and craftsmanship.
"Due to the intricate nature and slow process of creating woven items, I mostly work on a commission basis. I'm always up for unusual and interesting projects."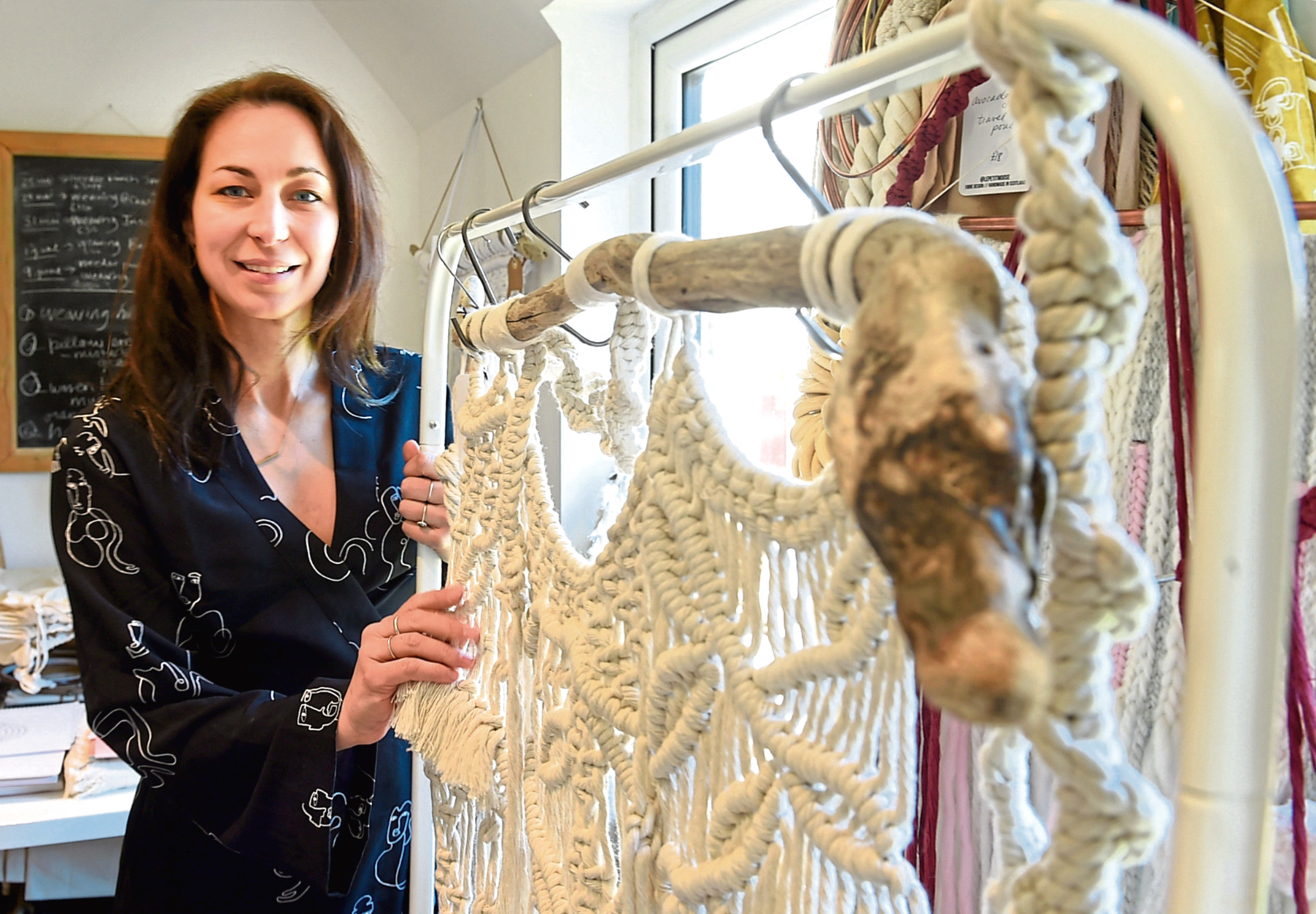 Stephanie, who studied photography at La Cite Collégiale in Ottawa in Canada, said travel used to be her passion. She draws on "layered and shaped horizons", which are often inspired by the ever-changing landscapes from her travels. She said: "Creating colourful work brings me back to my earlier years travelling to exotic countries − places where people embrace patterns and bold colours in their everyday lives.
"Strong colours were at the forefront of my photography work while travelling and it has come a full circle as it translated into my textile work."
Every piece Stephanie creates starts with a rough sketch, which is then followed by fibre selection. She said: "The frame loom is then warped up and that's when the fun starts. I weave the main part of the panels and play with all these gorgeous fibres and textures. Once I've reached the desired length, I add some fringe for movement, clean up the dark side of the loom and then it's ready to be cut off and hung. There are only two rules to follow to create a weaving − consistency in your repetitions and weaving rainbows."
Stephanie said: "Over the past year, I've been fortunate enough to have a partner who has gracefully handed over his man cave for me to set up a standalone studio in our garden.
"As for the previous four years, my creative venture was ever so present in our compact living quarters."
While Stephanie sources a lot of yarn online, she said she loves nothing more than "to lose herself in a yarn store to pick up unique fibres".
She said: "Wool for Ewe in Aberdeen and Baa! in Stonehaven both have knowledgeable staff and a wide selection of yarns for every taste and art form."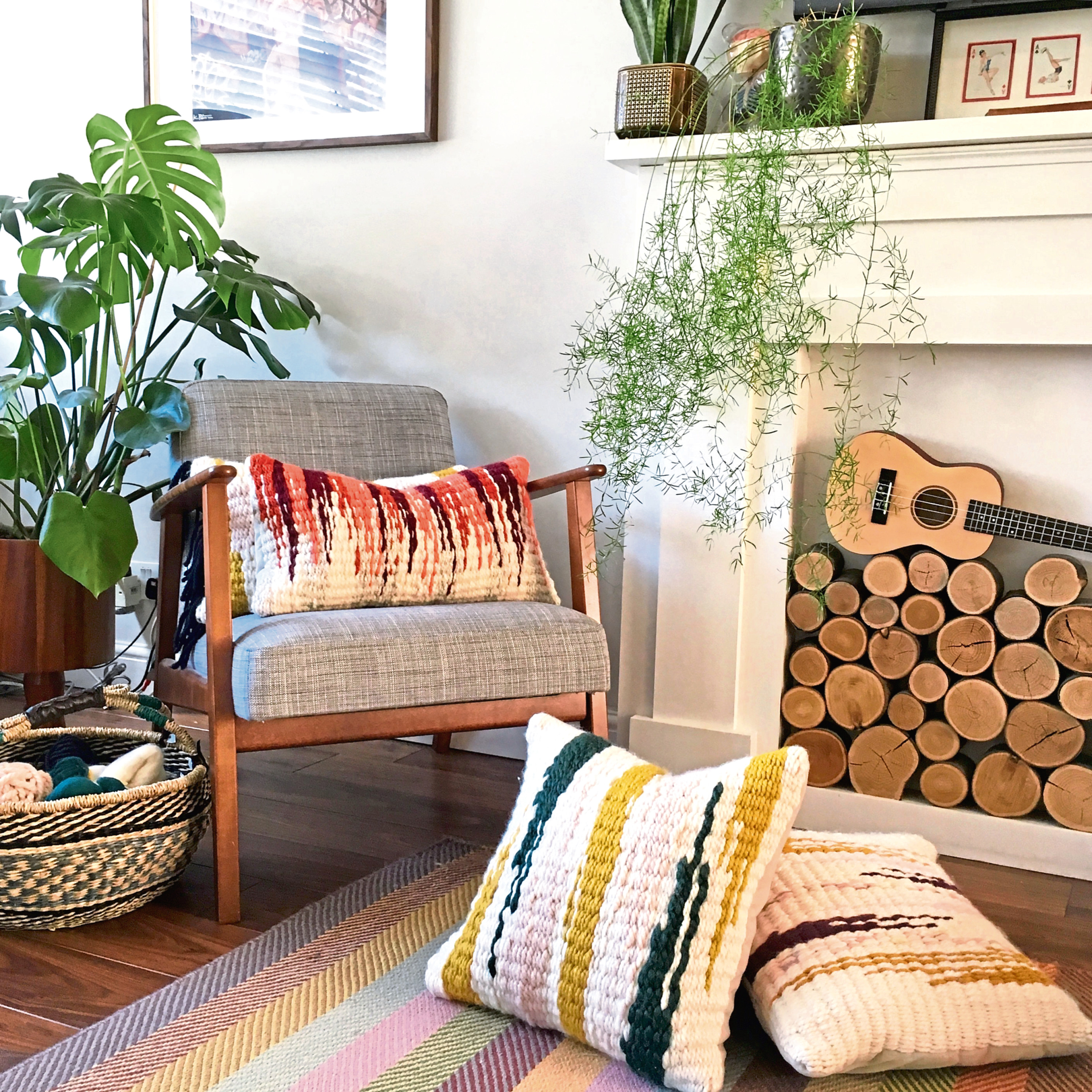 Stephanie has also been hosting loom workshops across the north-east since 2015.
She said: "What started off as a one-off frame loom weaving class, progressed swiftly into teaching and delivering multiple hands-on craft classes a month, including weaving, needle punching and macrame.
"Highlights have included teaching at Dundee Contemporary Arts, The Barn in Banchory and introducing the art of weaving and rug hooking techniques to the next generation of young talent at Gray's School of Art.
"Passing on my creative knowledge feels great and how empowering it can be for someone who walks in to a workshop saying they haven't done anything creative in a while and leave a class with a unique handmade piece of fibre art.
"I'll be delivering workshops during Aberdeen's Yarnfest on Sunday."
Stephanie will also reopen her studio doors in September for North East Open Studios, which sees crafters open their creative spaces to the public.
She said: "It's such a great way to present new work, meet customers face-to-face and get the chance to style my brand in a shop format."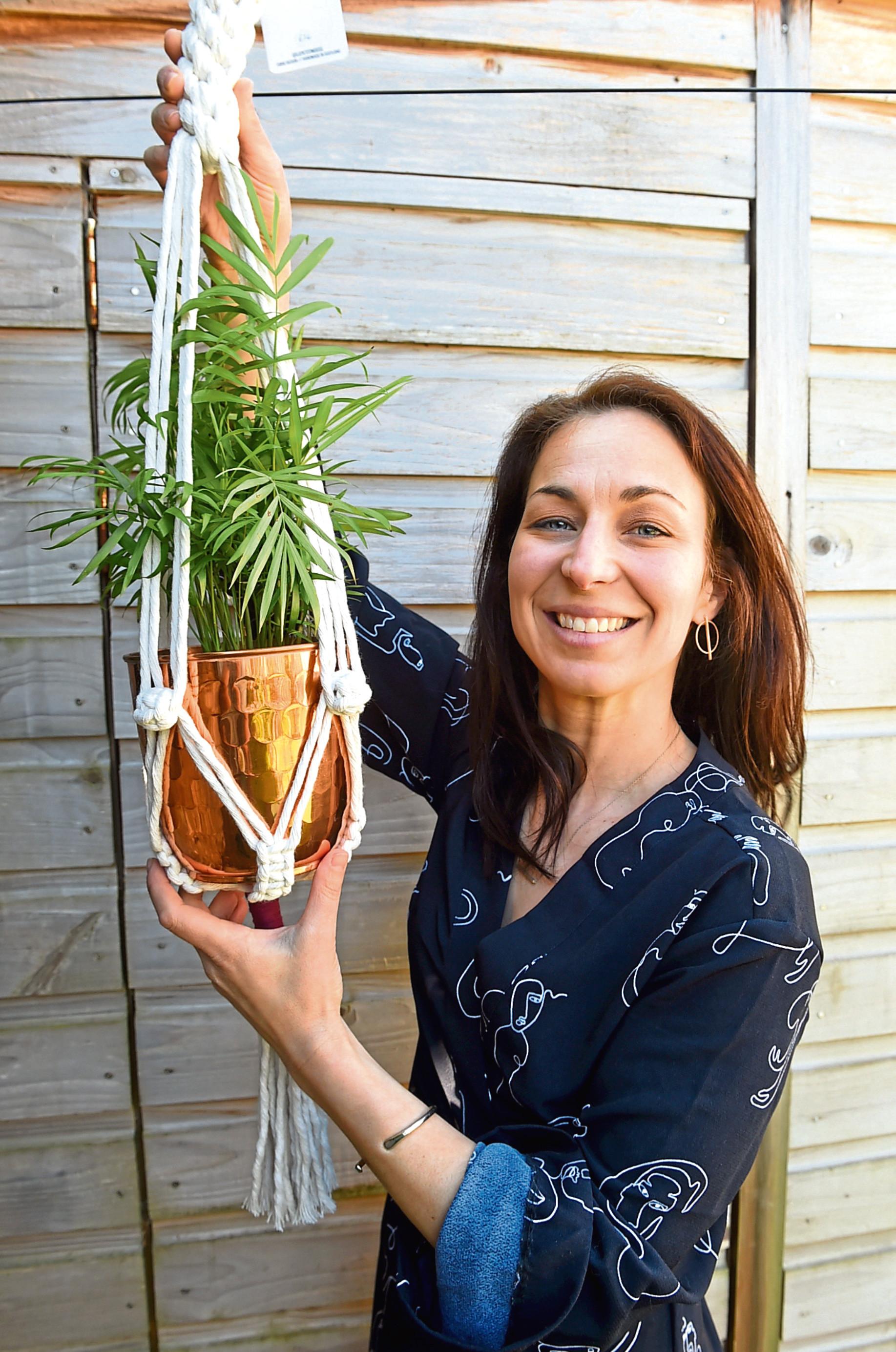 In addition to her products, Stephanie also sells frame loom weaving kits, which she initially created to help her with her first weaving workshops.
She said: "It was a steep learning curve around designing the tools plus finding the materials to create a durable and easy to use loom.
"I'm happy it's been perfected over the years to make it as easy as possible for beginners to learn the art of tapestry."
Visit www.etsy.com/shop/lepetitmoose to shop Stephanie's frame loom weaving kits.
Click here for more home & interiors features.