Duncan's of Banchory in Aberdeenshire is a one-stop-shop for all your furniture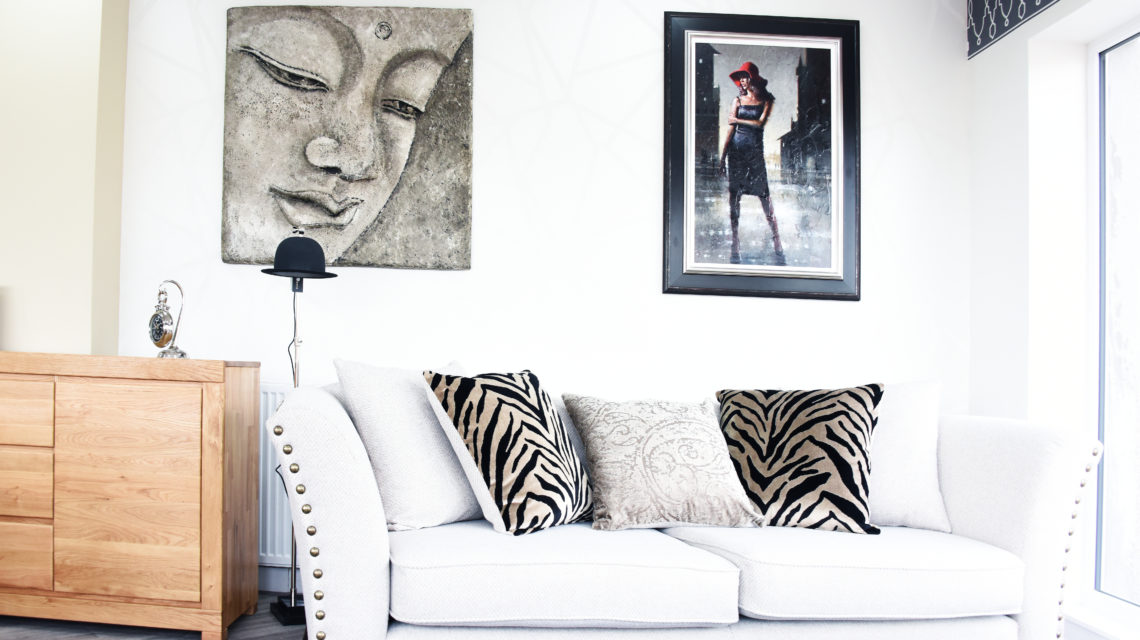 Having recently moved to its new three-storey premises, Duncan's of Banchory has now combined its warehouse space with its store, making it a one-stop-shop for all of your furniture needs.
Reinventing itself as a furniture destination store by adding a 40-seater coffee shop, an outdoor children's play area and outdoor seating, Duncan's of Banchory has put the customers' wants and needs at the forefront of the business, creating a shopping experience like never before.
Specialising in high-quality furniture, the store also offers a range of interior decorative items as well numerous gifts.
And with flooring and soft furnishings also on offer, Duncan's of Banchory has everything you need for every room in your home.
Family-owned, the independent family business has now moved to new premises in Banchory at Ternan House on North Deeside Road.
The move to the new renovated premises has been a huge success, with the coffee shop hailed as a great addition by customers.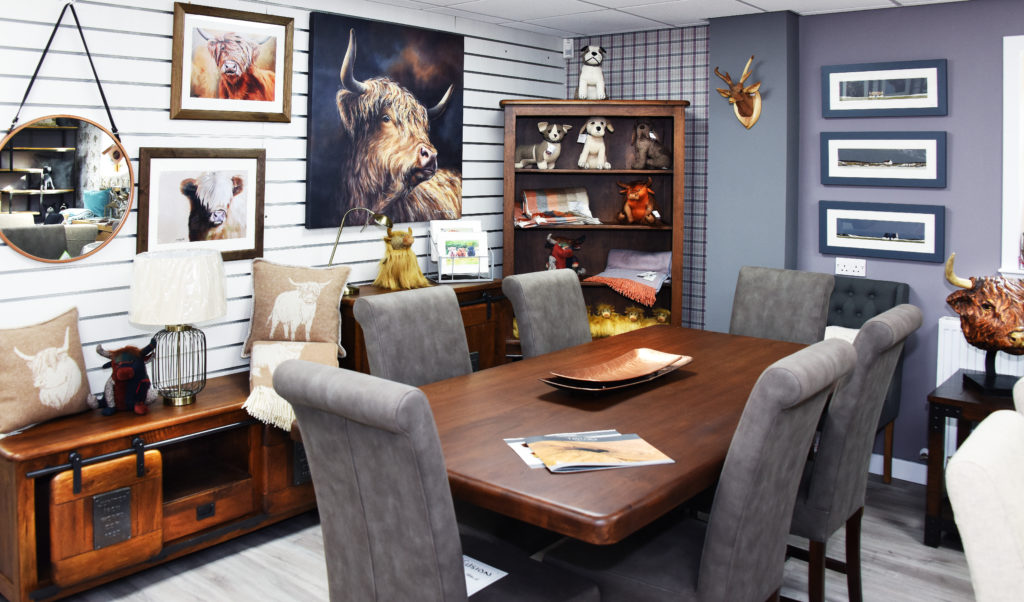 Store manager Theresa Anderson said the new premises is very family friendly.
"Duncan's of Banchory is a destination furniture shop for all the family," said Theresa.
"The new coffee shop and children's play area have been a huge success. Not only is it new for us, it's a new amenity which the community can also benefit from. So many people will come and meet their friends here and with the weather getting better, we've seen quite a few children enjoy the outdoor area."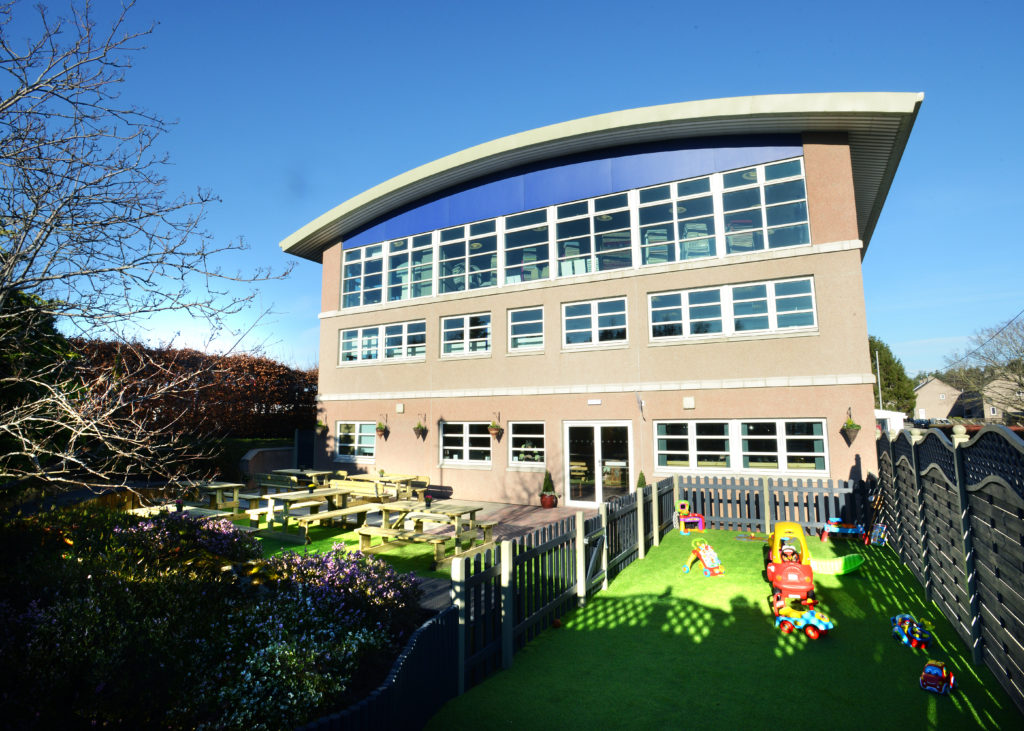 The coffee shop offers everything from sandwiches to burgers, soups and cakes and home bakes. Hot and cold drinks can also be enjoyed.
And with three-floors of furniture, interiors and accessories to explore and enjoy, customers can experience the store at their leisure and call on the expertise of helpful staff.
The new shop incorporates both the warehouse and the store, allowing customers to see and experience the stock, with everything under one roof.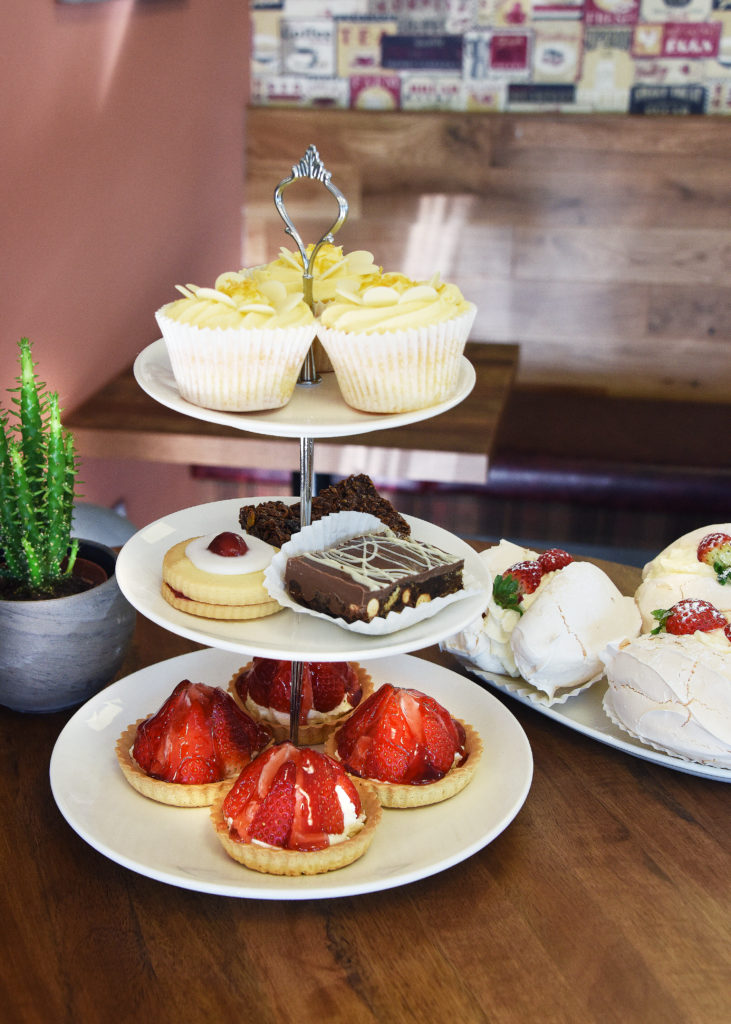 Theresa said: "You can get something for every room in the house – on the ground floor we've got suites, dining tables, gifts, fashion accessories, the coffee shop and heaps of homeware items. Above that, we've got more suites, beds and furniture for bedrooms, and on the top floor, that's where you'll find our flooring department."
One popular interior trend that is especially prominent in the north-east – the Scottish-themed trend – can be seen throughout the shop.
"The Scottish theme has really taken off and we have so many accessories and soft furnishings that nod to it," said Theresa.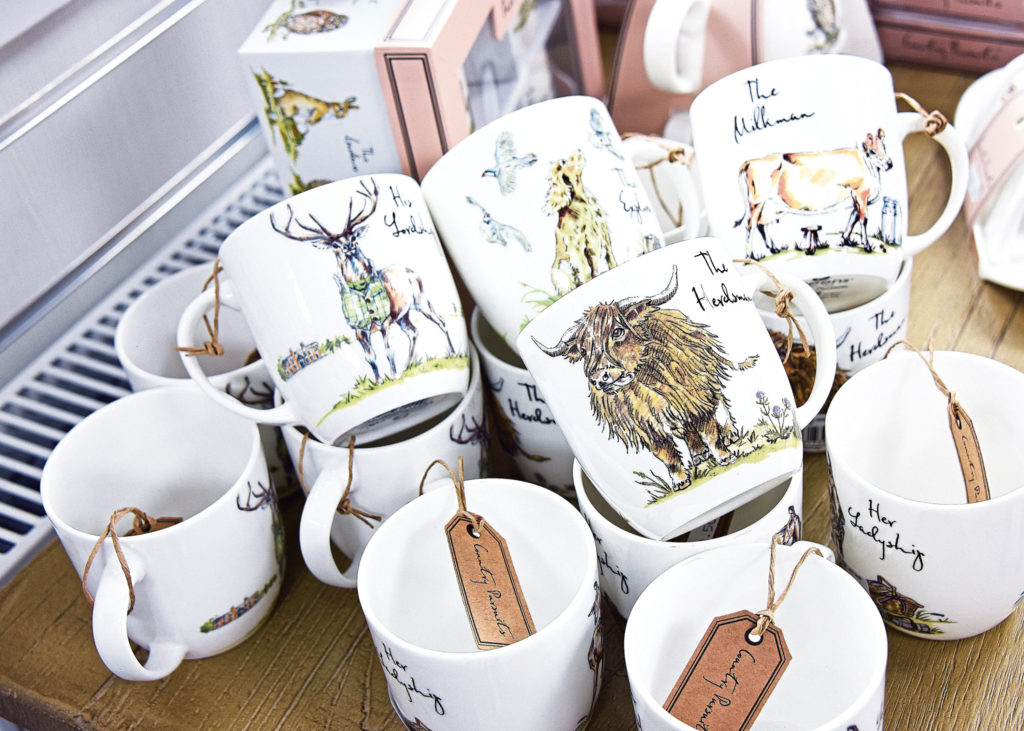 "We have quite a big range of Voyage which does a lot of Scottish accessories and we have everything from footstools to cushions, prints, door stops – you name it."
It's not just Scottish accents that are popular, grey is the trend that keeps on giving and is still as in-demand as ever.
Grey and champagne colours are very much in style despite grey being a strong shade in the interiors world for a while.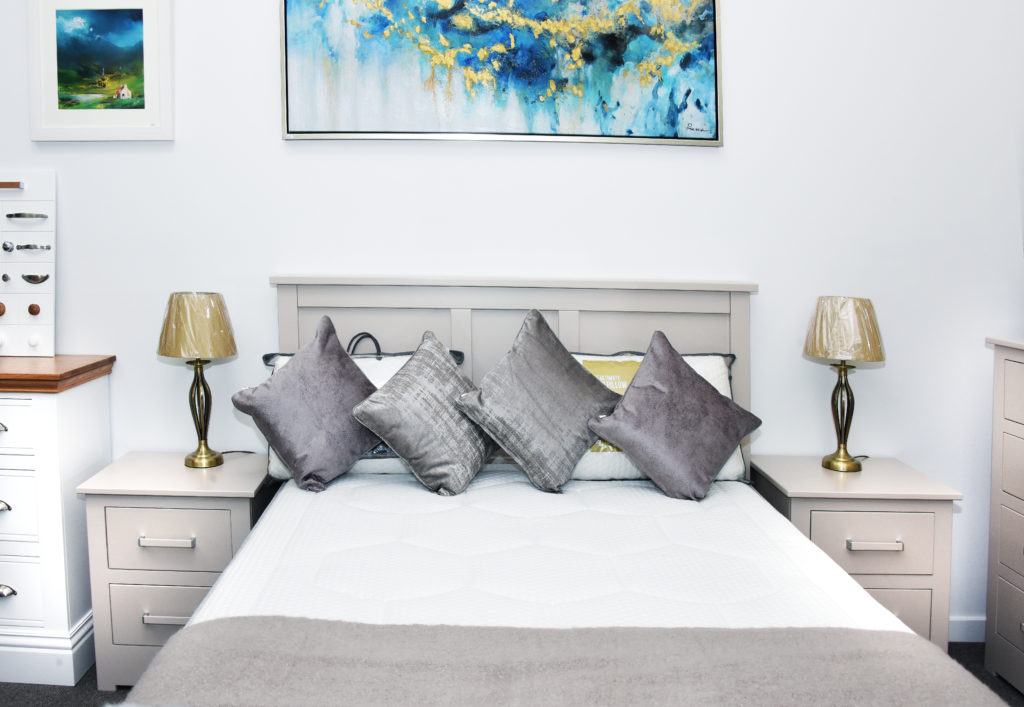 "Grey has been around for a while, but it's very much here to stay. You can see a lot of it in our leather and fabric sofa range and in our pillows and rugs selections," Theresa said.
In the bedroom, mirrored and chrome finishings are dominating the market.
Theresa added: "Finishings in the bedroom seem to be more geared towards the mirrored finish just now. It's very luxurious and is very versatile and goes with a lot of different colours and trends. That mirrored look has been a favourite for the past few years and we also have a large collection of mirrors of all sizes which can easily be incorporated into rooms for those who maybe don't want to have mirrored furniture.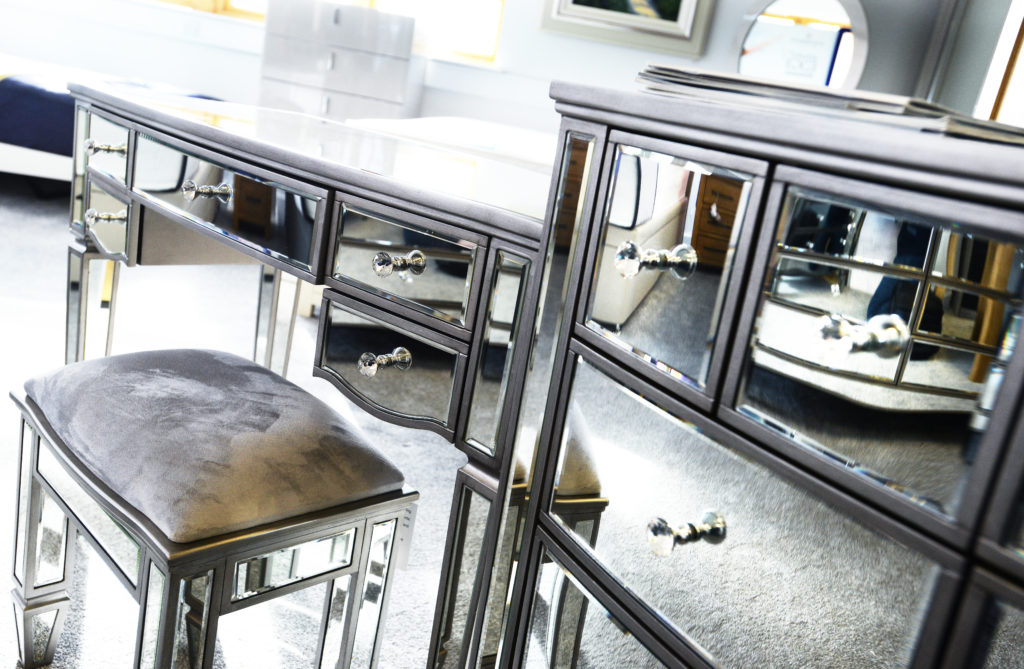 "We have a huge range of beds available for customers to try out and view too – our bedroom range is one of our biggest sellers. We've got all sizes and a vast range of headboards that can be interchangeable with the style you like."
In the kitchen and living room, it's the more traditional oak and wooden tables that are the biggest sellers.
Many of the shop's tables boast wooden tops and are more of a traditional style while still having an industrial edge.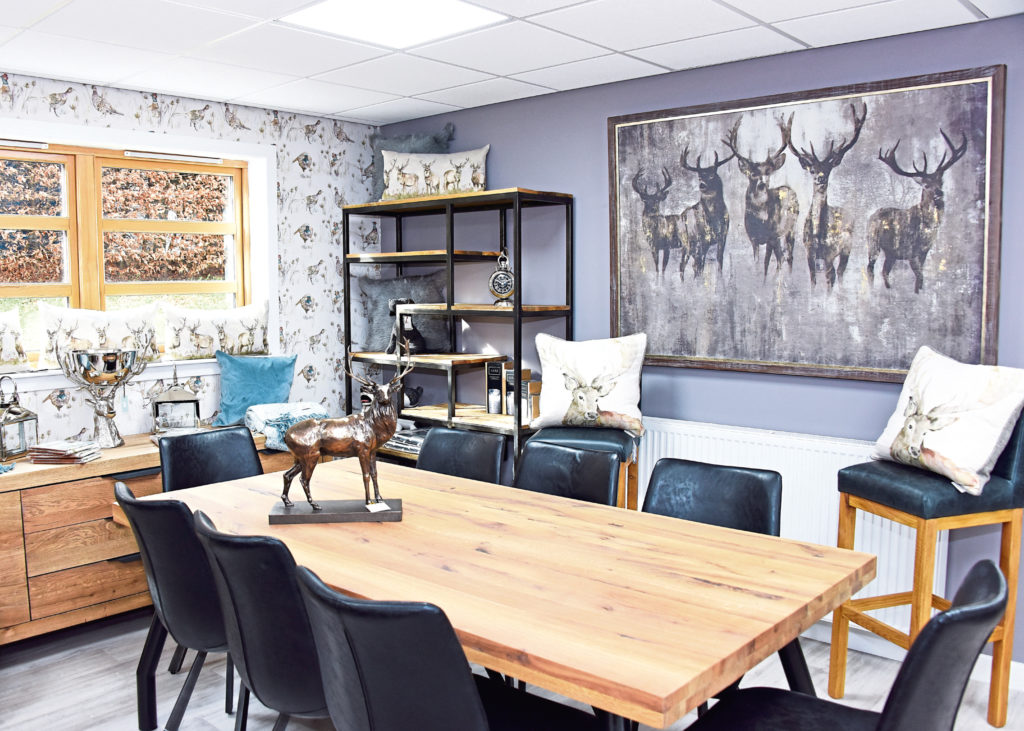 Theresa explained that wooden furniture with industrial-style metal legs are very popular at the moment.
"We do a painted range of furniture that lots of people really like. You can choose the colour of paint on the legs and chairs and you can pick from different oak tops to finish it all off. Greys and natural colours again have been very popular for this, but it's very much to personal taste.
"We sell a lot of traditional oak for coffee tables as well and we also sell industrial metal to glass tables. The wood with industrial legs has been in demand recently and we've got a huge range of accessories you can style the table with.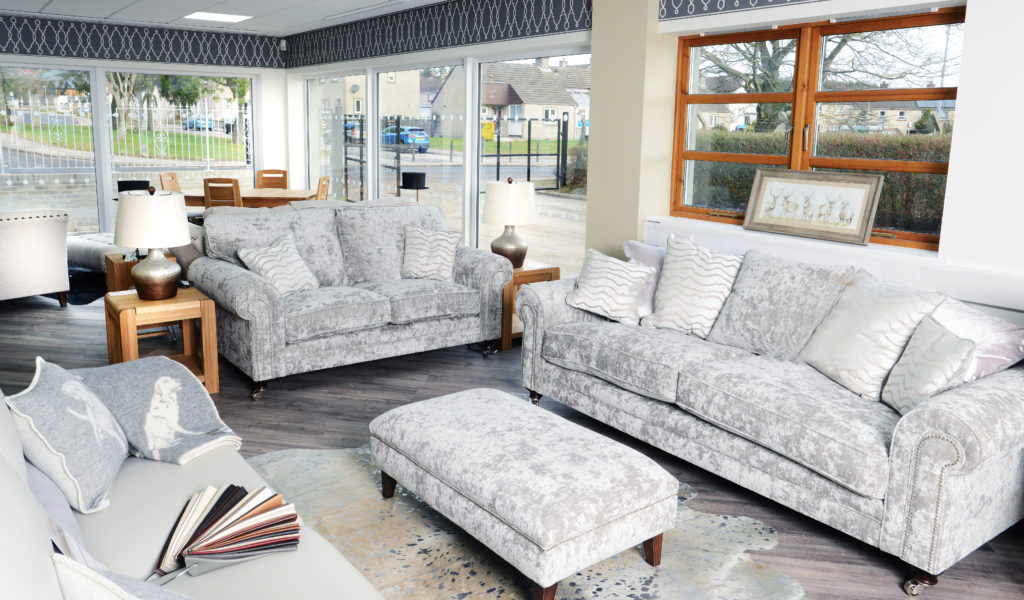 "There's really something for every room here and all the staff are happy to help customers pick out items or give their recommendations for furniture."
Duncan's of Banchory is open Monday to Saturday from 9am to 5.30pm and Sunday from 9am to 5pm. The coffee shop is open from 9am to until around 4pm.
Visit the store at Ternan House on North Deeside Road, in Banchory or for more information visit www.duncansofbanchory.co.uk