Add statement chandeliers to your north-east home to bring elegance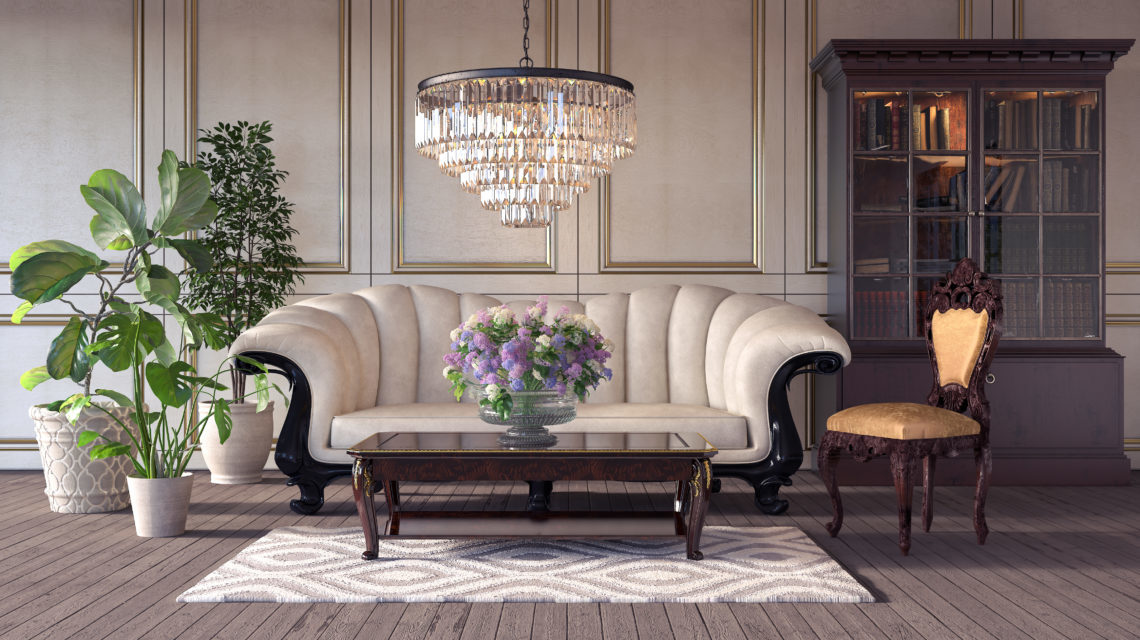 Chandeliers, which are often associated with royalty, used to be seen as status symbols because they reflected the growing wealth of monarchs.
For instance, to display his royal power and glory, Louis XV commissioned 42 silver luxury chandeliers for the Hall of Mirrors at Versailles. And we are certain everyone who has had the chance to visit the beautiful castle, left feeling amazed and wanted to take a bit of the 17th century luxury life home.
And now is your chance to do exactly that – without breaking the bank.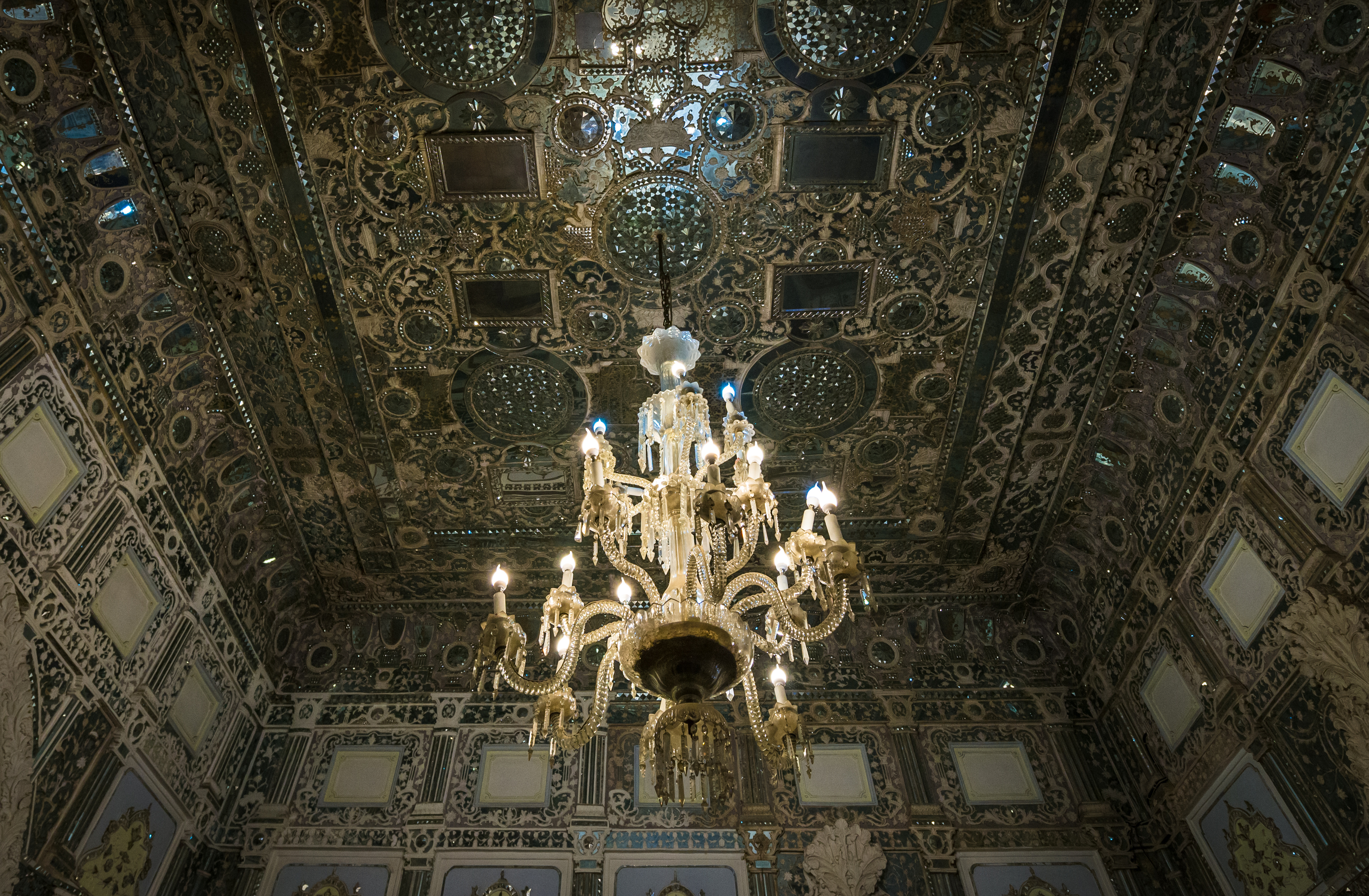 You can easily give your current interior decor a luxury makeover by adding a beautiful chandelier to your home. Stylish and luxurious-looking, chandeliers may not reflect royalty status anymore but a few centuries later, they can be bought for less than £100. And since a statement chandelier is not something many people buy often, we would definitely recommend investing in a timeless piece which will transform your lounge into your dream room and make you feel special every time it catches your eye.
Chandeliers will help you make a real statement. However, the rule is to only have one extravagant piece in the room, simply to ensure your home does not look a bit tacky.
Check out our selection of chandeliers which will help you make your bedroom or living room look particularly elegant and impressive. Choose from an old-fashioned piece or a modern take on traditional pieces to inject something special and chic to your home.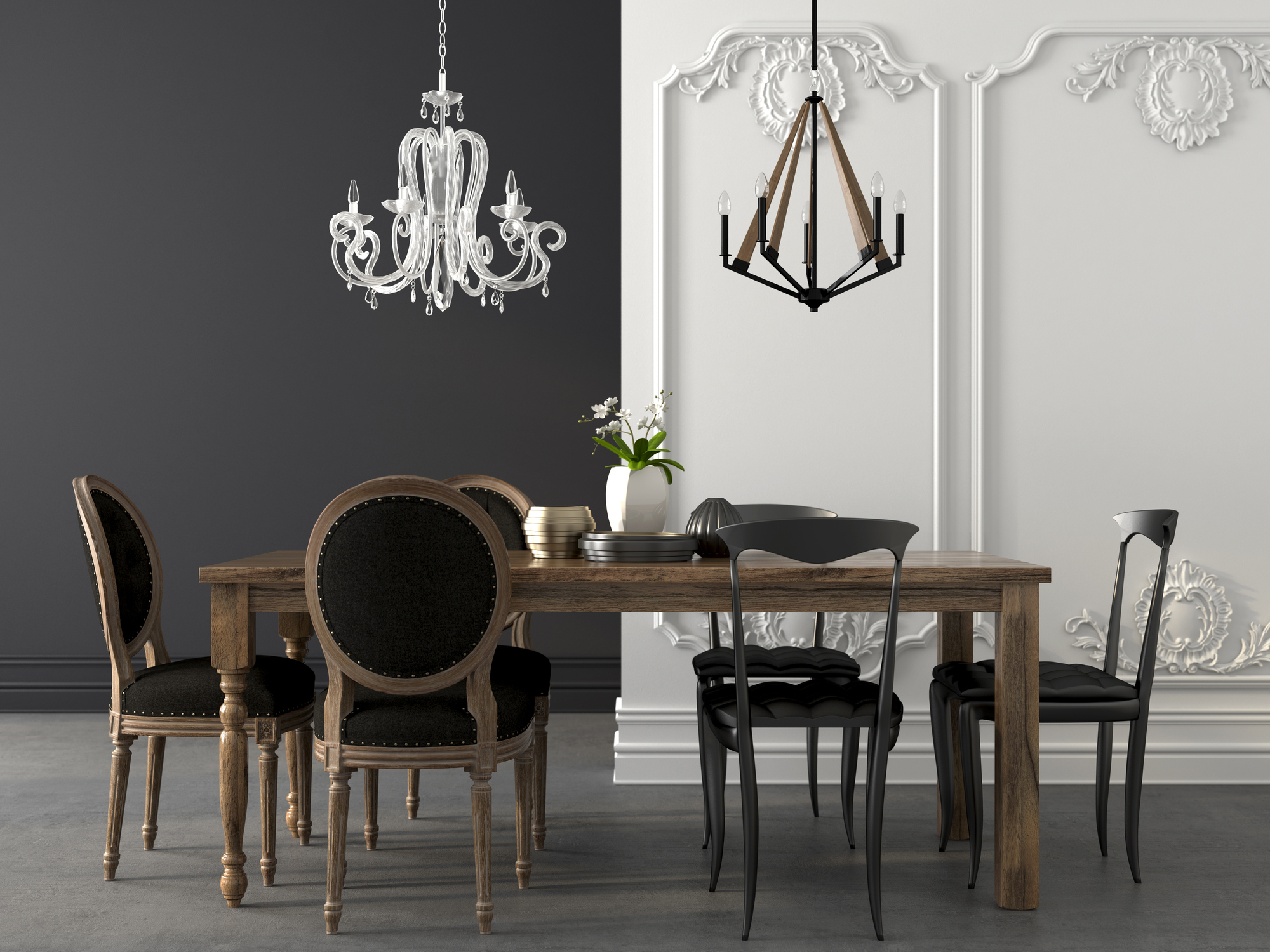 Traditional chandeliers: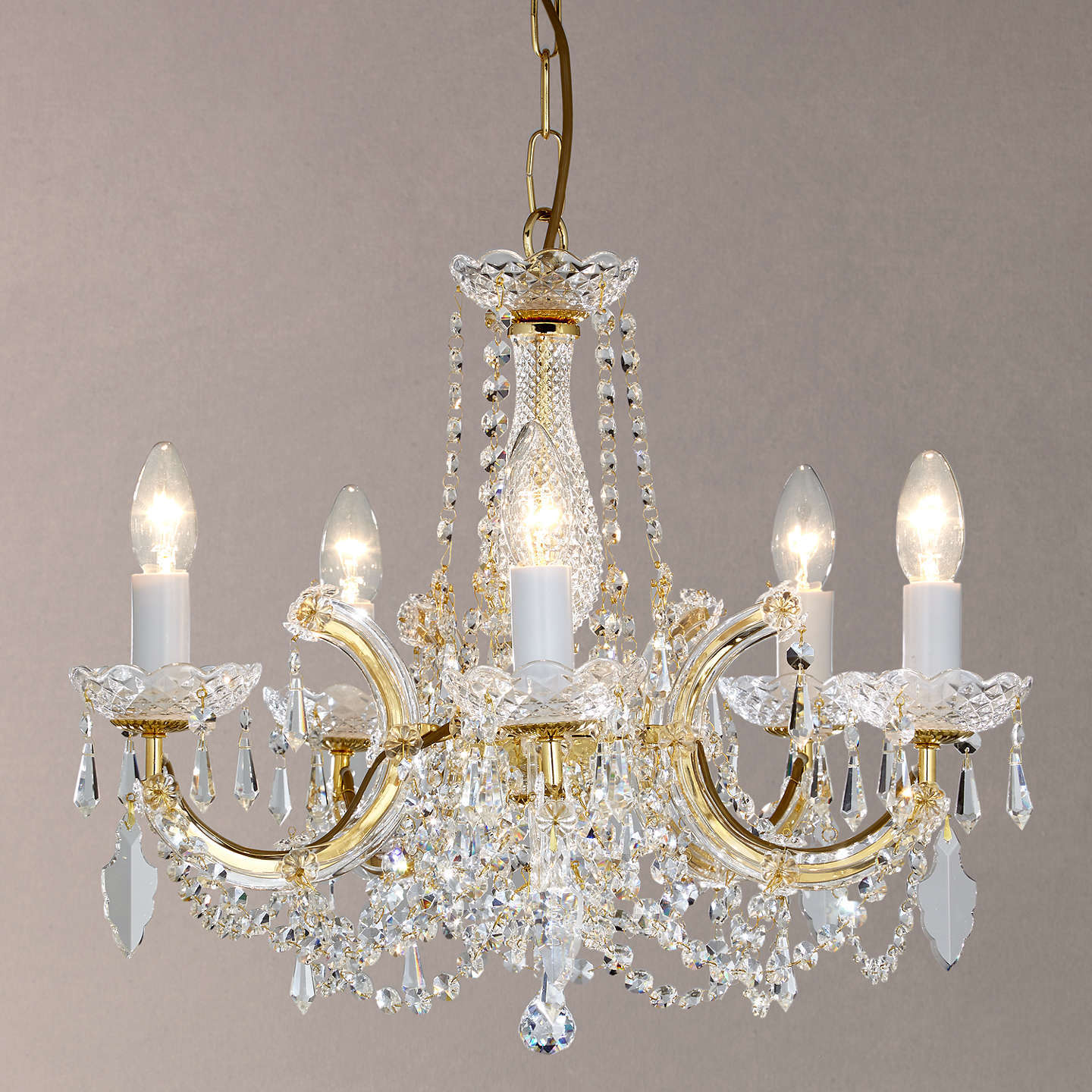 Impex Marie Theresa Chandelier, 5 Arm, Clear/Gold
The beautifully detailed Marie Theresa chandelier features five arms with clear glass crystals and chains. The statement piece has crystals beads connecting each arm that dazzle when lit. Finally, it is completed with a gold finish as well as white candle tubes.
£330, John Lewis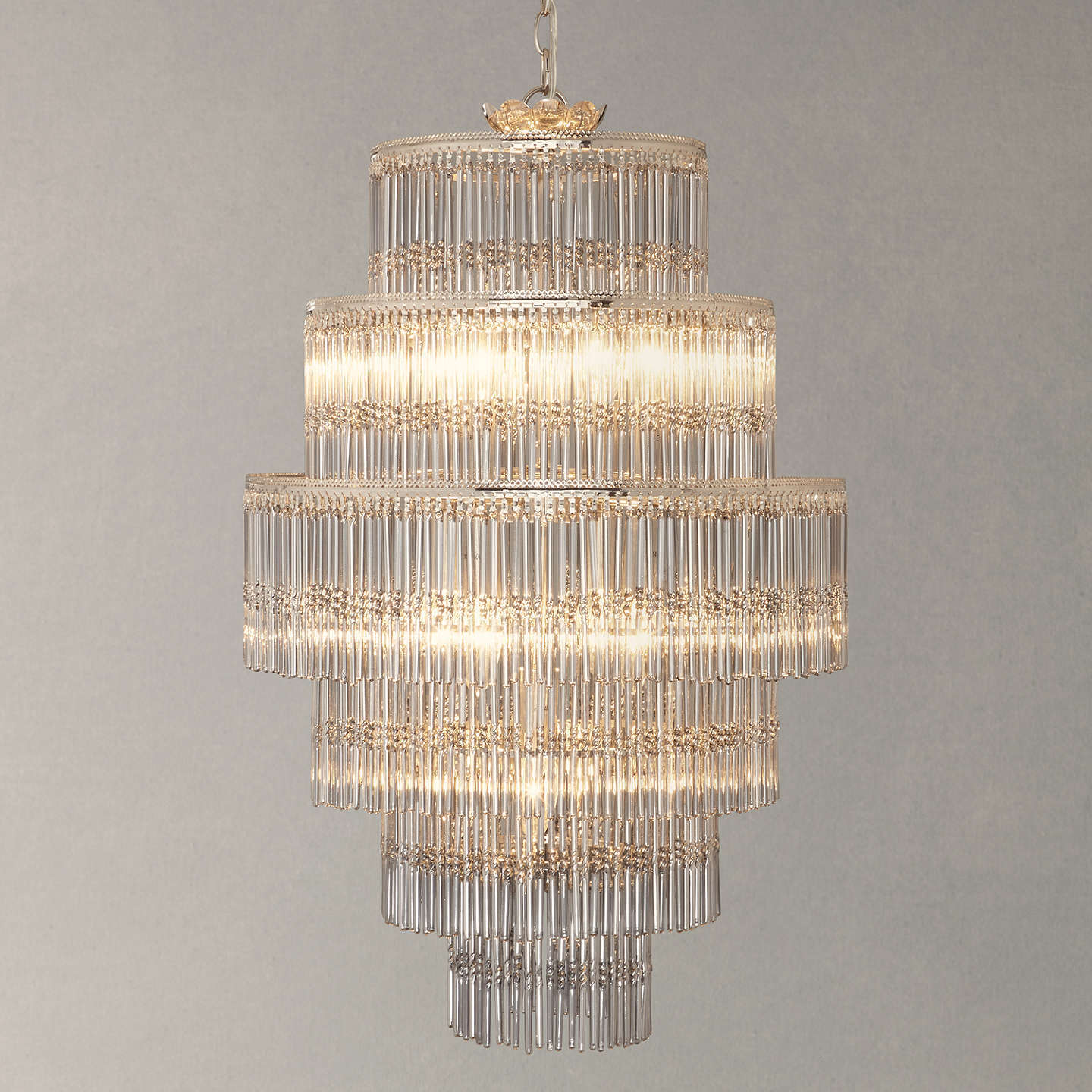 John Lewis Athenea Chandelier
This dramatic chandelier will definitely create the perfect centerpiece in your room. It features a cascade of smoked glass rods as well as polished nickel detail for added glamour.
£475, John Lewis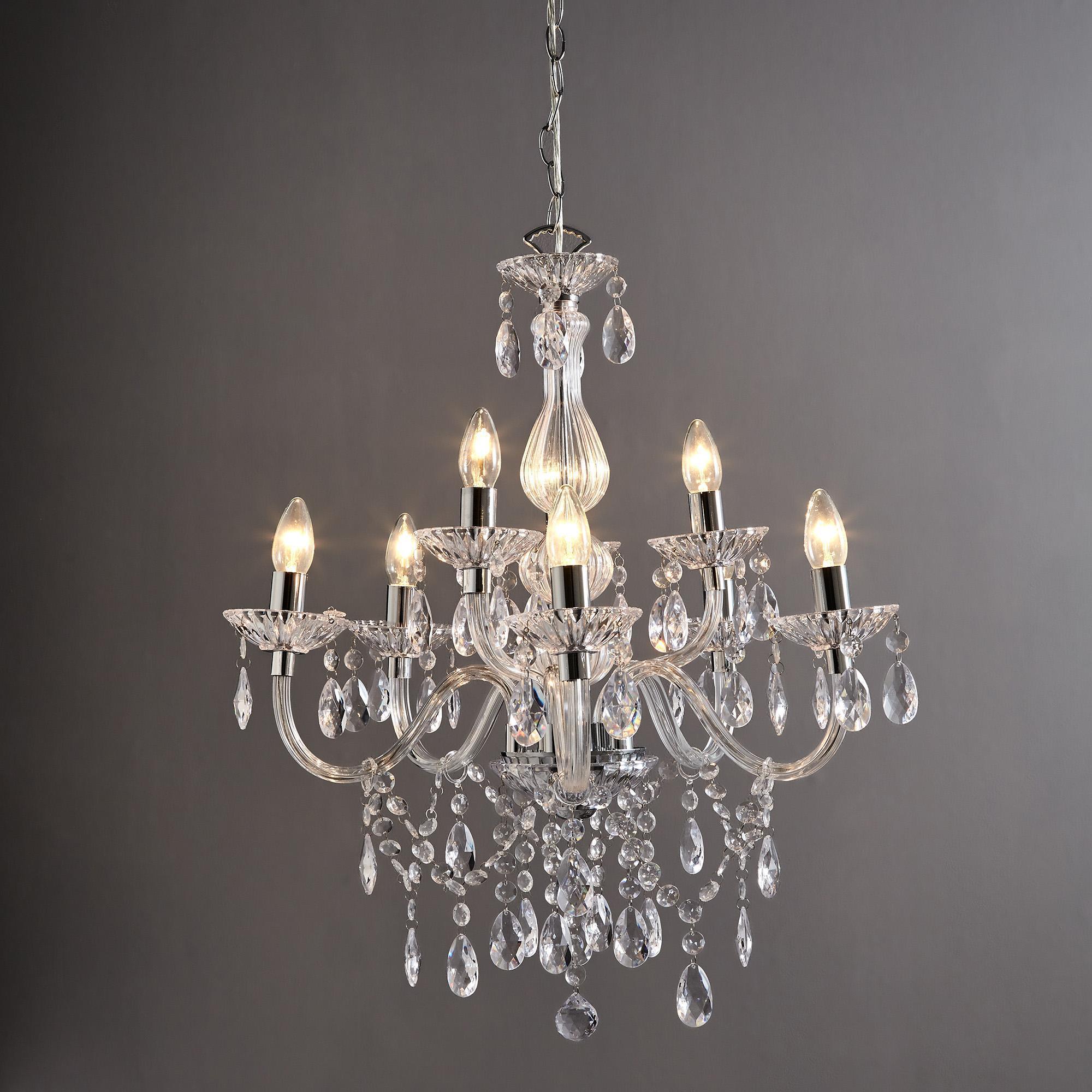 Maisie 8 Light Glass Chandelier
Featuring eight elegant curving arms, this ornate acrylic chandelier will bring a glamorous feel to your home. The stylish piece is currently on sale in our local Dunelm.
£69.30, Dunelm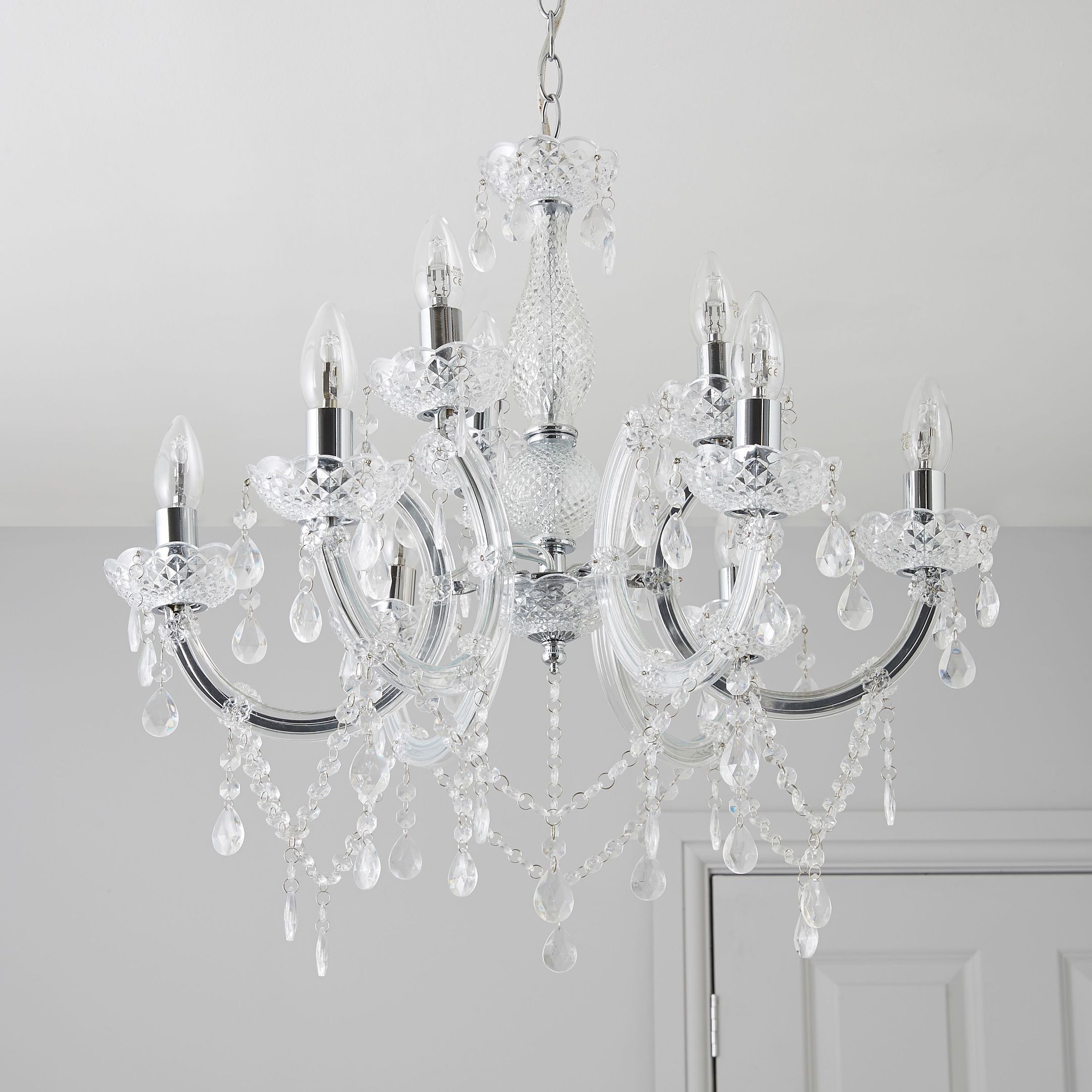 Annelise Crystal Droplets Silver 9 Lamp Pendant Ceiling Light
Make a grand style statement in any room with this silver chandelier.
£87, B&Q
Modern chandeliers: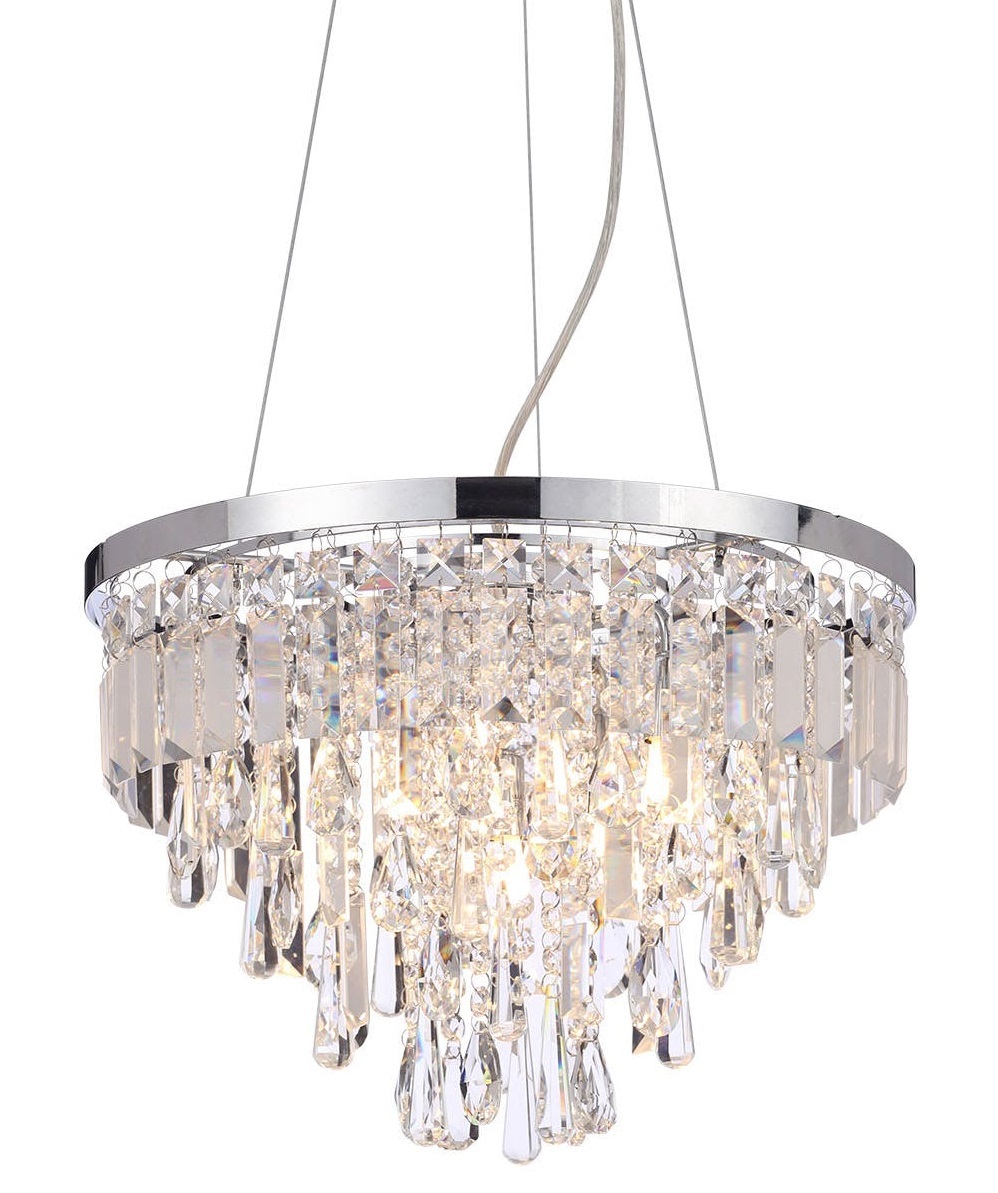 Vesta Crystal Glass Pendant Light
Stun your guests with this pendant ceiling light. It is fitted with crystal glass beading that will easily give a glamorous finish to your living space.
£90, Matalan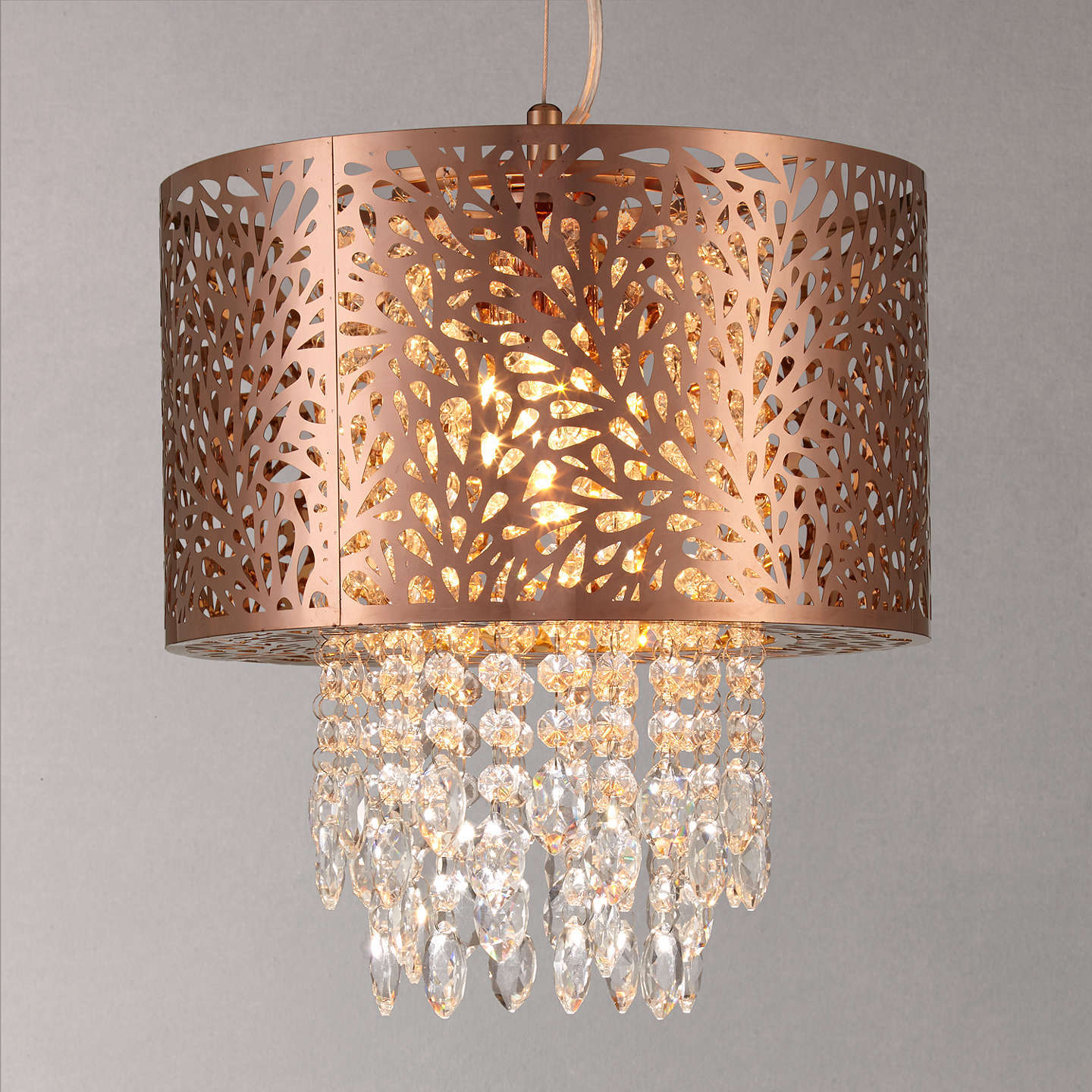 Destiny Fretwork Ceiling Light, Copper, Small
The chandelier has clear glass faceted beads which cascade from the middle and surround the light source. This statement piece is available in copper as well as chrome colourways.
£145, John Lewis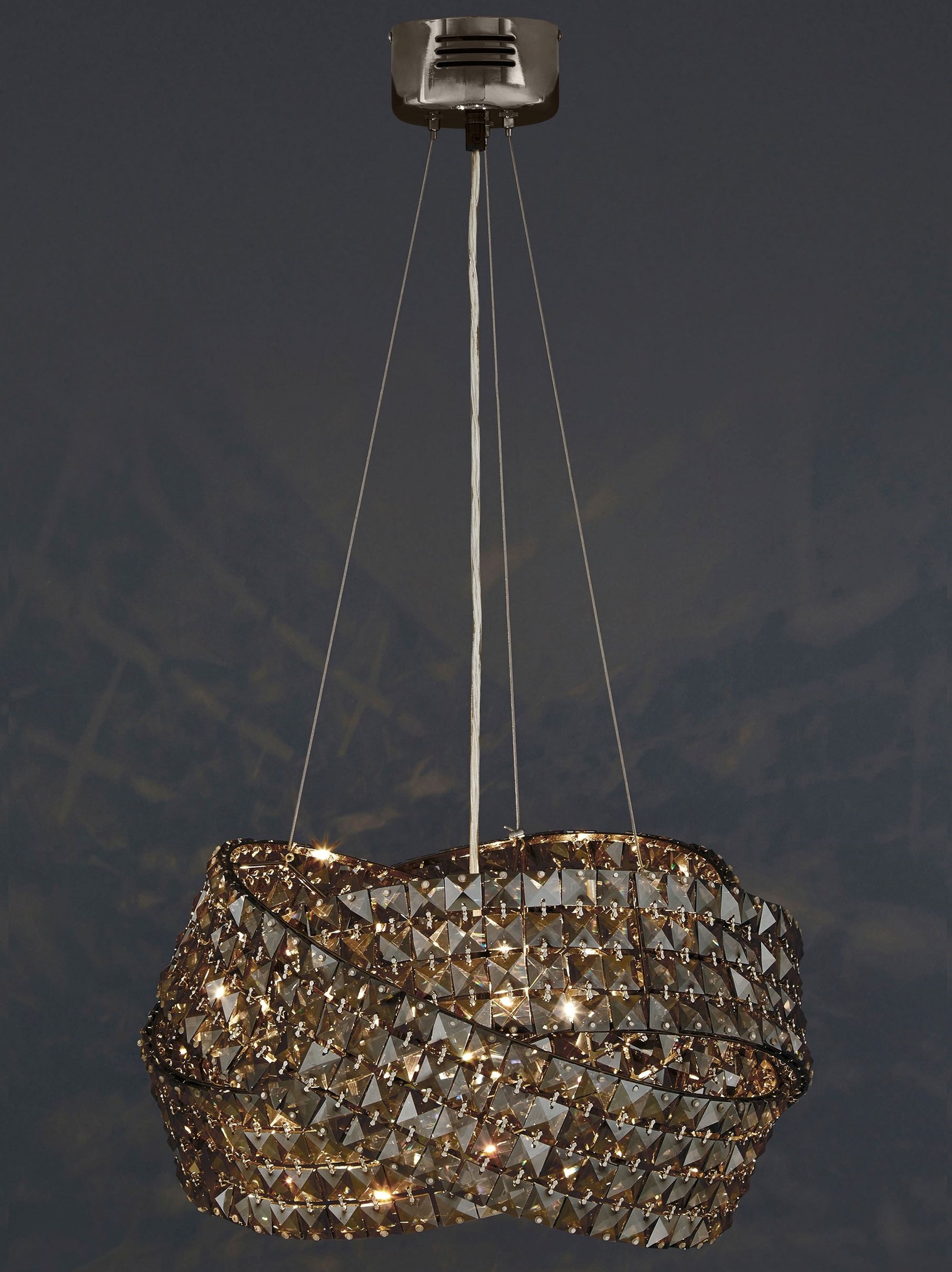 Venetian 5 Light Chandelier
Light up your house with this modern chandelier which is available in three shiny colours.
£199, Next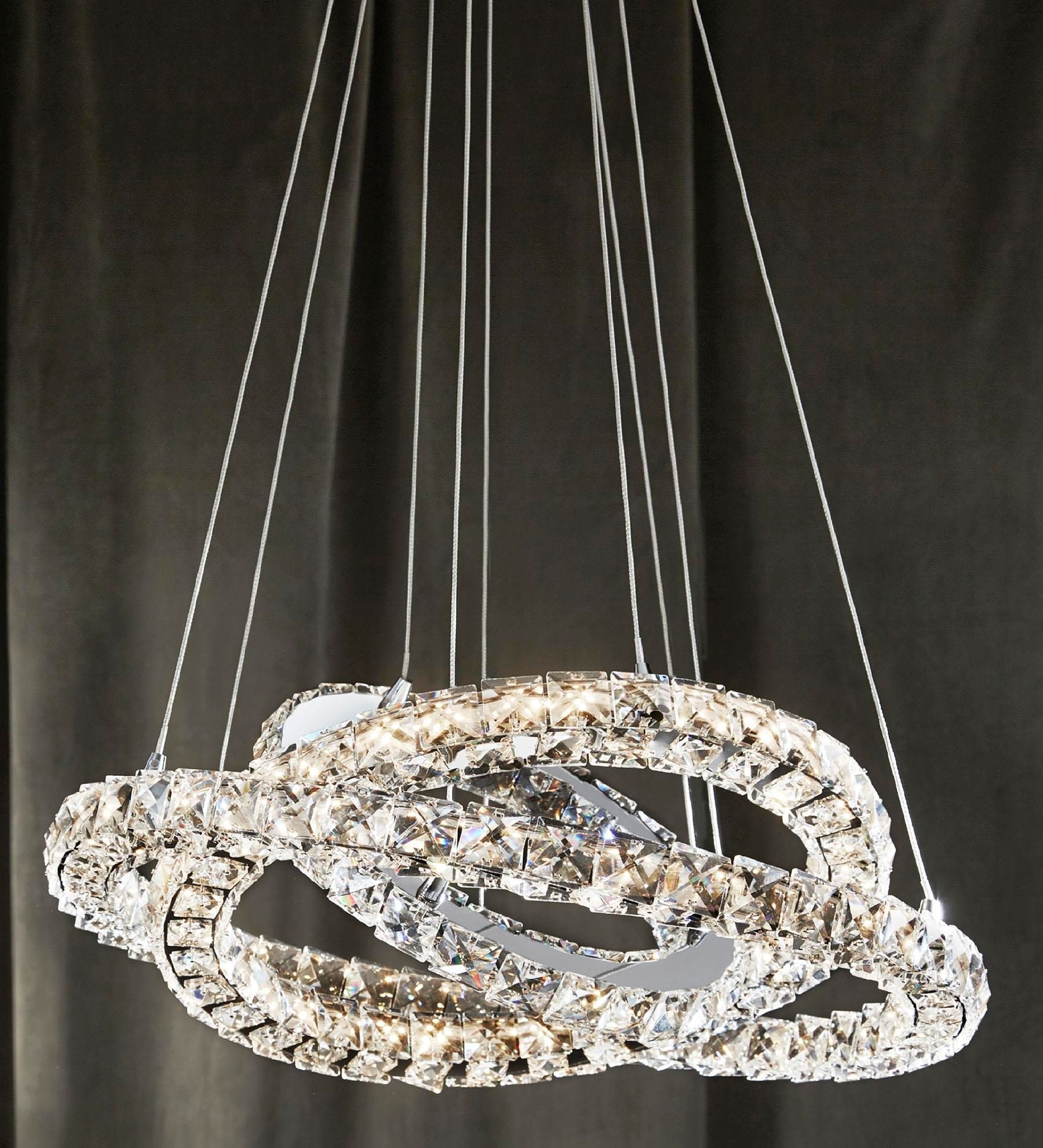 Coronas LED Ring 5 Light Pendant
Lower your electricity costs in style thanks to this chandelier which features LED lights. Please note these lights are non-replaceable, however, will last up to five years.
£225, Next
See Society's other home & interior tips here. In addition, you can find out how to turn your bathroom into a spa here.