CALA showhome has appeal to discerning with mood of quiet opulence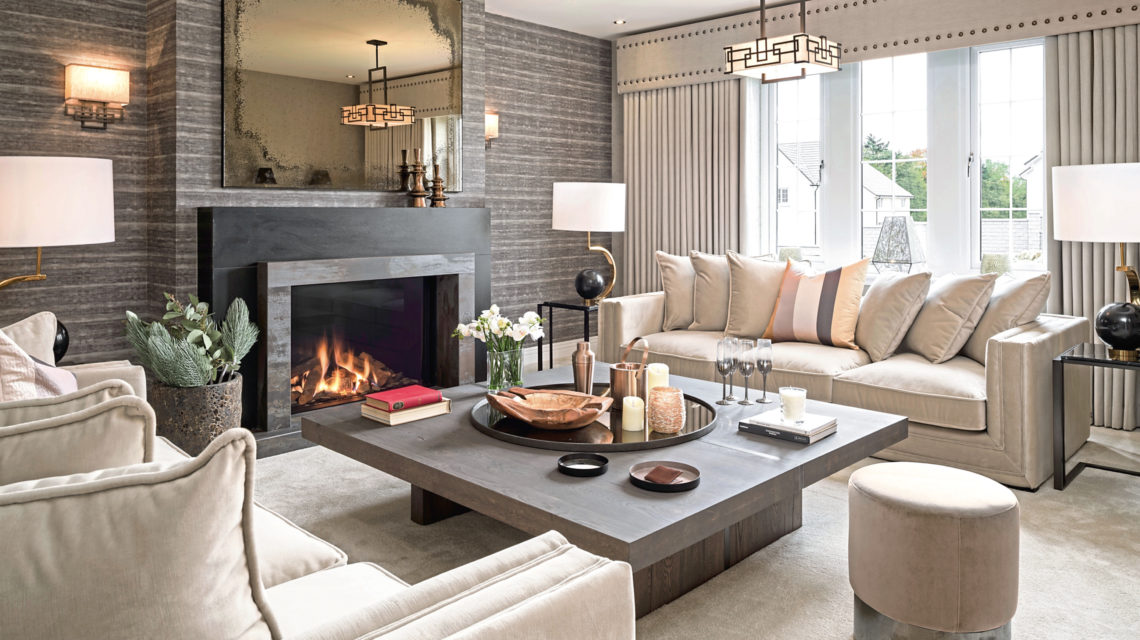 Situated just off North Deeside Road is CALA Homes' Milltimber Manor development, in the quaint surroundings at Oldfold Village.
Recently opening the Moncrief show home, the Milltimber development forms part of CALA's prestige new Light and Space Collection which focuses on enhanced space and considered design.
Styled by Eileen Kesson of Envision Interior Design, the show home features CALA's renowned reputation for quality and luxury which oozes elegance and opulence on all levels.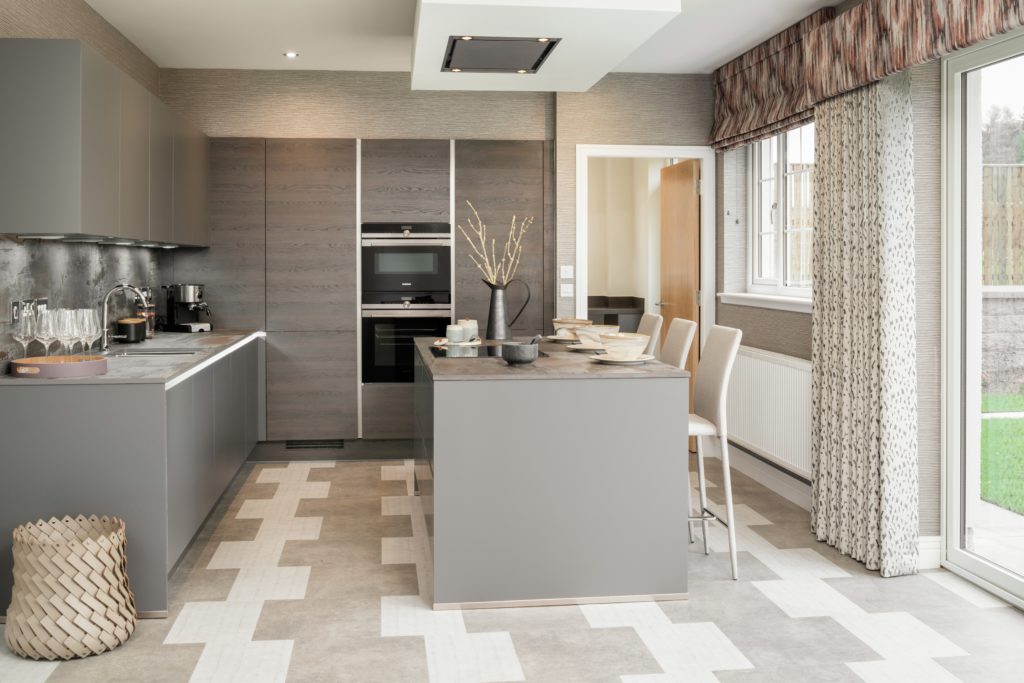 Showcasing the large five-bedroom detached home, it was important for Eileen to design the interiors to suit CALA's unique exterior, ensuring a high quality, luxurious feel was achieved.
She said: "The brief was to showcase the new CALA Lights and Space collections, and with the Moncrief being one of the larger house types it was important that this hit the mark in terms of high-end design.
"The mood of this house is one of quiet opulence and I was keen to create a house that resonates with the discerning."
Styled with potential buyers in mind and a colour palette that primarily features sandy and burnt bronzes, this home is perfect for a growing family who are looking for a contemporary space that's both inviting and comfortable to call home.
"It's very much styled for a confident buyer looking for an impressive, stylish contemporary home that would be both elegant and welcoming," said Eileen.
"I've based the home's colour palette on light and dark colour like sand, smokey oak finishes, copper, blacks and burnished bronzes. It all comes together very nicely."
With an open-plan dining, living and kitchen area to the rear, the property is extremely spacious and Eileen has added textured wall coverings to finish the room off and added stylish lights to complement the overall space.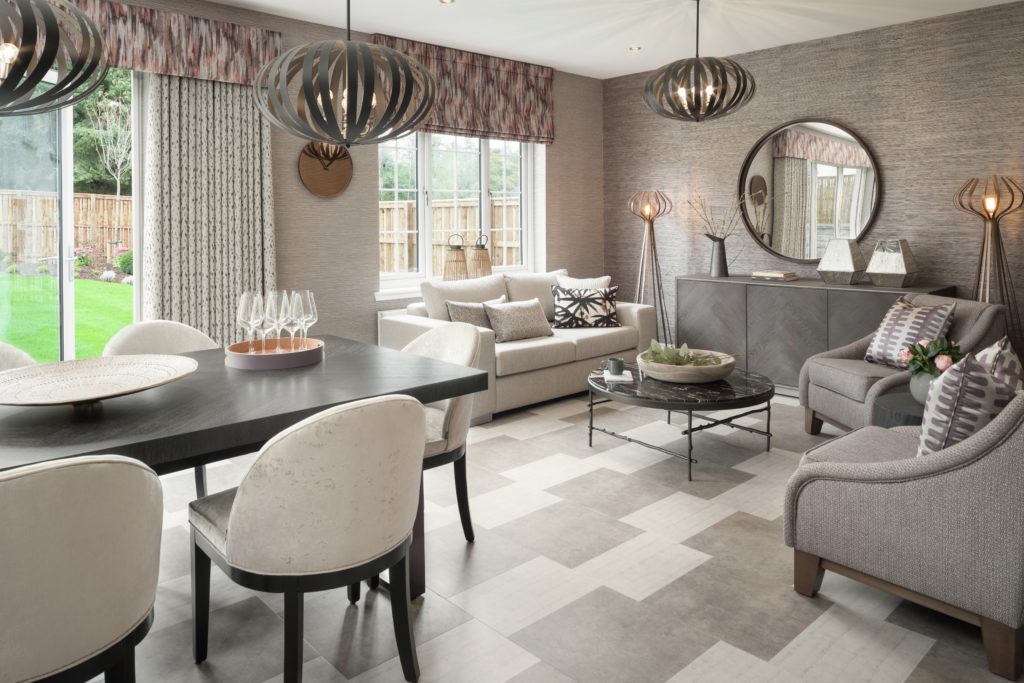 She said: "I wanted to select a distinctive standout floor to really showcase the size of the kitchen space.
"The kitchen itself was deliberately selected to be low-key and the deep matt smokey wood and fabulous dark stone Dekton worktop pairs so well with the rest of the room.
"The floor is an offset combination of stone grey and platinum, creating a string geometric design which again complements the overall space.
"I've also used fabrics and wall coverings which are in the same tonal range but I've kept it interesting with contrasting textures so that they make the space look bigger.
"The ceiling lights are the finishing touch to this stylish area and are an American contemporary bronze design."
Moving through into the cosy lounge, it's the accessories in this room and the statement fireplace that add a real touch of luxury into the home.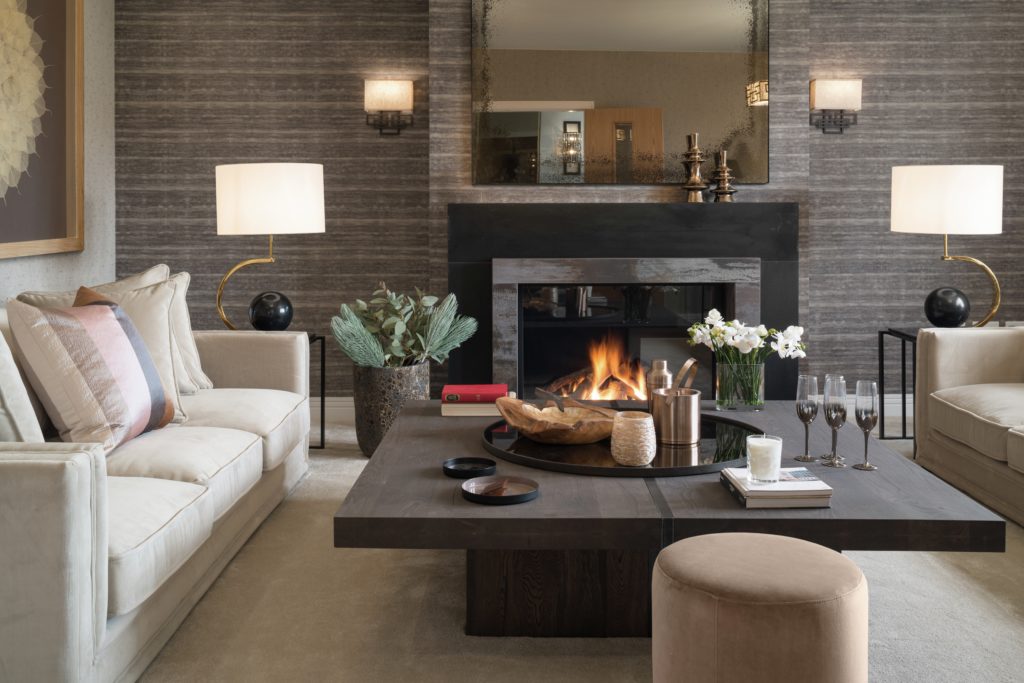 "Accessorising and styling was deliberately kept simple in this room," said Eileen.
"I've used lots of accessories like the unusual bronze dishes, stylish lanterns and gleaming metallic accents to add a real luxurious feel.
"The fireplace is fantastic and is the real star of the lounge.
"It's been specially designed using the same stone featured in the kitchen and this makes a stunning centrepiece to build the room around – the French antique copper mirror was another bespoke item made for this room, as was the extra-large square smoked oak coffee table with pewter detailing. It just finishes the room off and brings the overall colour theme together."
Upstairs lie four bedrooms, a master bathroom, a study, and a master bedroom, which boasts a huge wardrobe space and ensuite with both a shower and walk-in shower.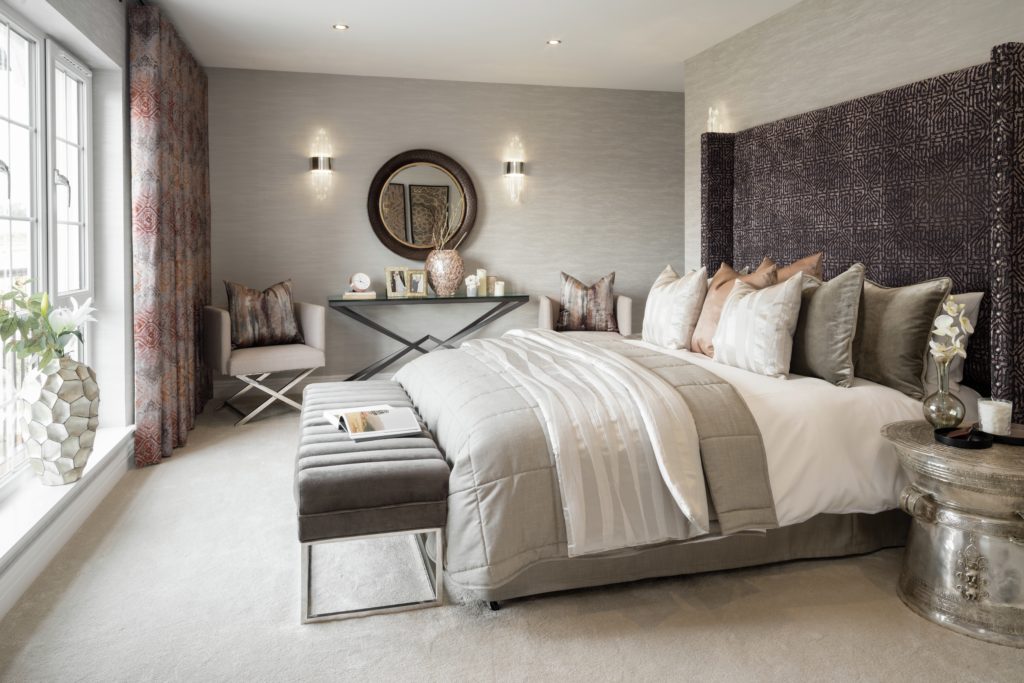 Eileen has used key items to create the wow factor in the master bedroom.
Eileen said: "We've really utilised the space in the master bedroom.
"The supersize headboard is another specially made piece and the wraparound studded design was created to make a real statement for the centre of the room – it really is very impressive.
"The curtains are a French fabric which emulates a vintage Turkish rug design and are a beautiful blend of copper and olive and sienna which is a reddish-brown."
The family bathroom on the second floor also showcases how easy it is to use a variety of contrasting patterns and inject them into one room.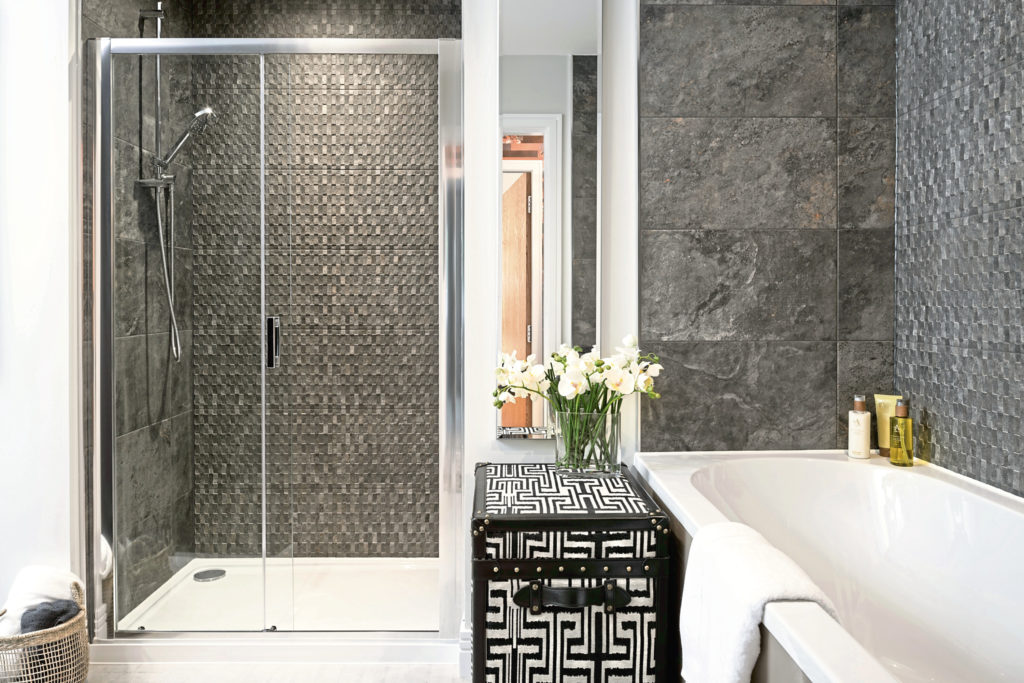 Eileen said: "This bathroom features a new Porcelanosa design and they have created a range of co-ordinating tiles that share the same colour, but vary in texture so that they contrast and are interesting to the eye.
"The big fabric trunk is a useful side table for the bath and provides a good storage space, too. It's also got that geometric and tribal/ethnic theme which can be seen elsewhere in the house.
"Using big accessories is a running theme with this house, where the accessories pieces are larger than life. The real impact comes from scale and finish and seamless co-ordination rather than having a space that's overstuffed with items. It's a case of taking the less is more approach."
Prices at Milltimber Manor at Oldfold Village, Milltimber, start from £319,950 and include three-bedroom terraced houses to five-bedroom detached homes.