CALA Homes' new north-east showhome screams opulence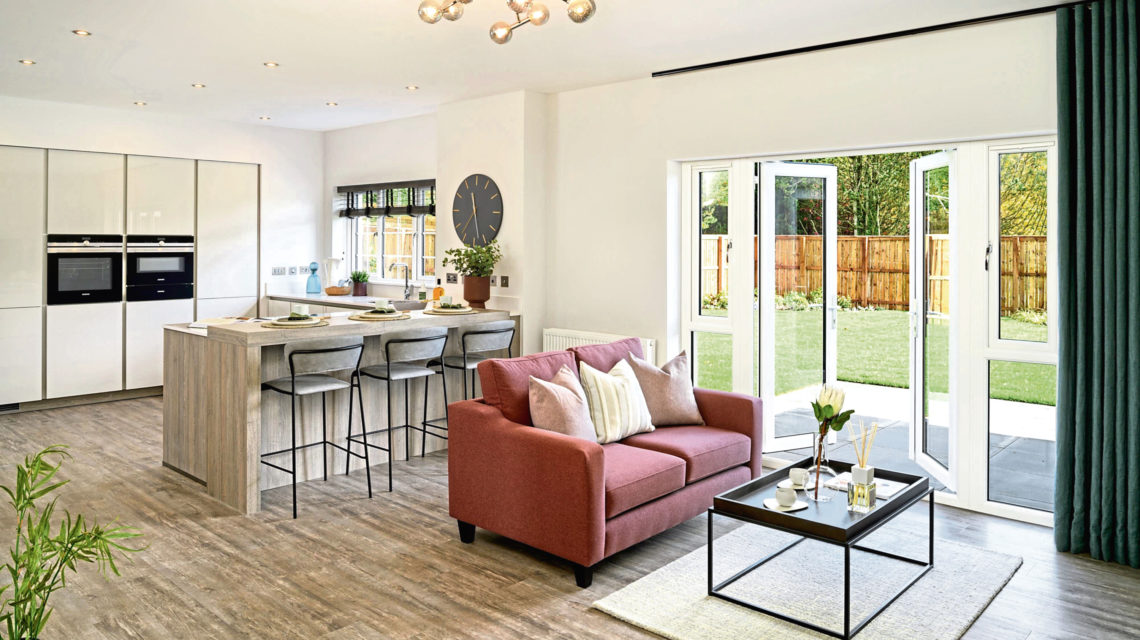 Opulent and luxurious, CALA Homes has unveiled one of its most impressive showhomes in the north-east.
Priced at £1.395 million, the contemporary showhome – The Roxburgh at Cults Park – really makes a statement.
And while most of us may not be able to afford the stunning abode, we can all take a bit of interiors inspiration from the five-bedroom family home.
Styled by Haus Interiors to showcase understated elegance, the showhome was designed with a family in mind.
Felicity Stevens, co-founder and director of Haus Interiors, said: "Family life very much inspired how some of the rooms were created. For example, in the kitchen we chose a bespoke banquet seating area which is a great relaxed dining spot and also a great place for children to do their homework."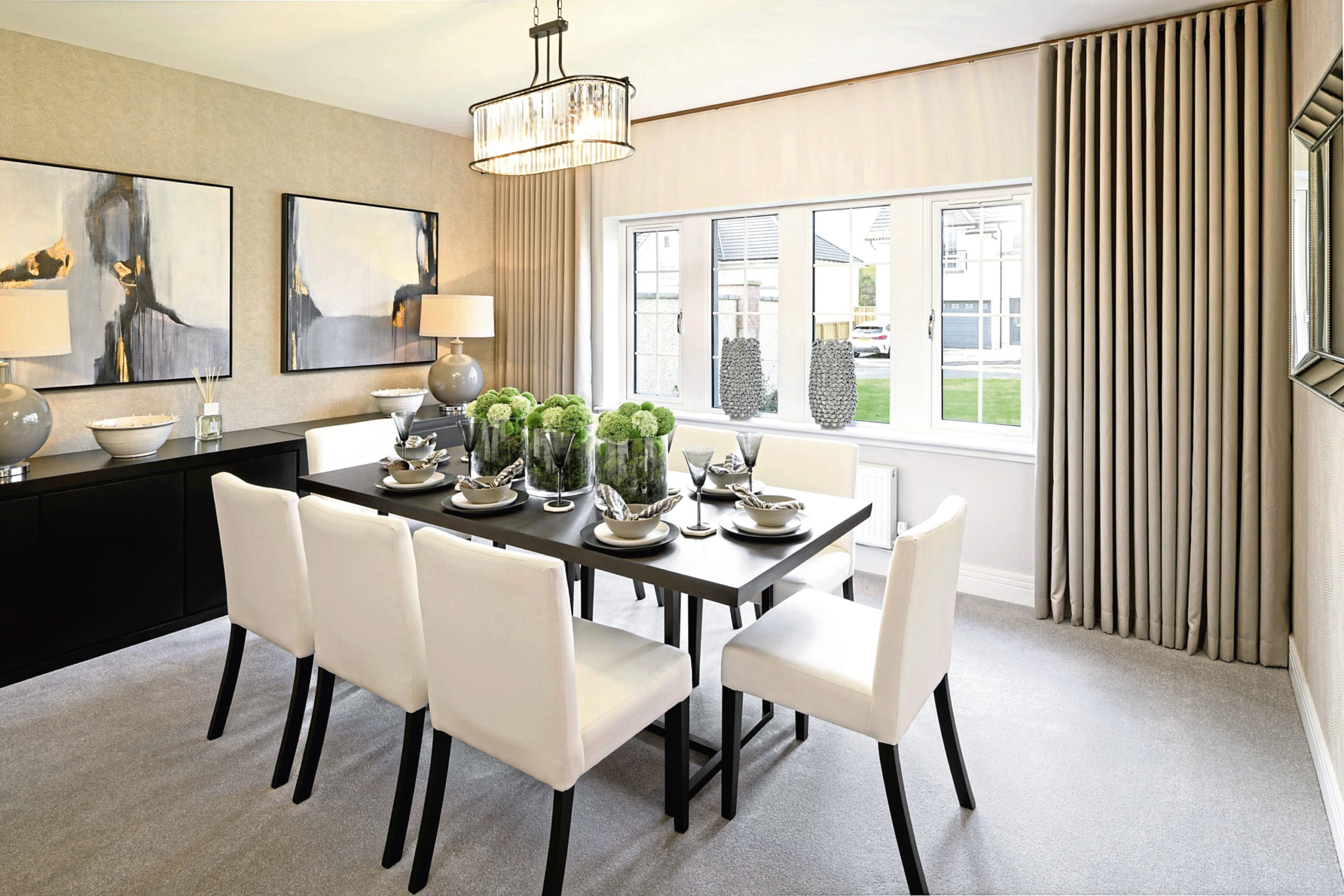 While Felicity wanted to create a luxurious feel when designing the interiors for this property, she also aimed to keep things "simple and understated".
She said: "We live in a world where chandeliers and shiny finishes no longer scream opulence, and consumers are looking for items that are a little different, but still of good quality and size.
"We show our opulence in solid furniture that has often been made bespoke for the house.
"We chose dark tones for the feature wallpaper in the ground floor hallway, which has an intriguing contrast of both matt and shine textures, because this wallpaper adds depth and opulence as soon as you walk through the door.
"In the lounge, we have designed a bespoke media unit which has a TV at its centre, flanked by shelving with integrated LED lighting and antique gold touches throughout."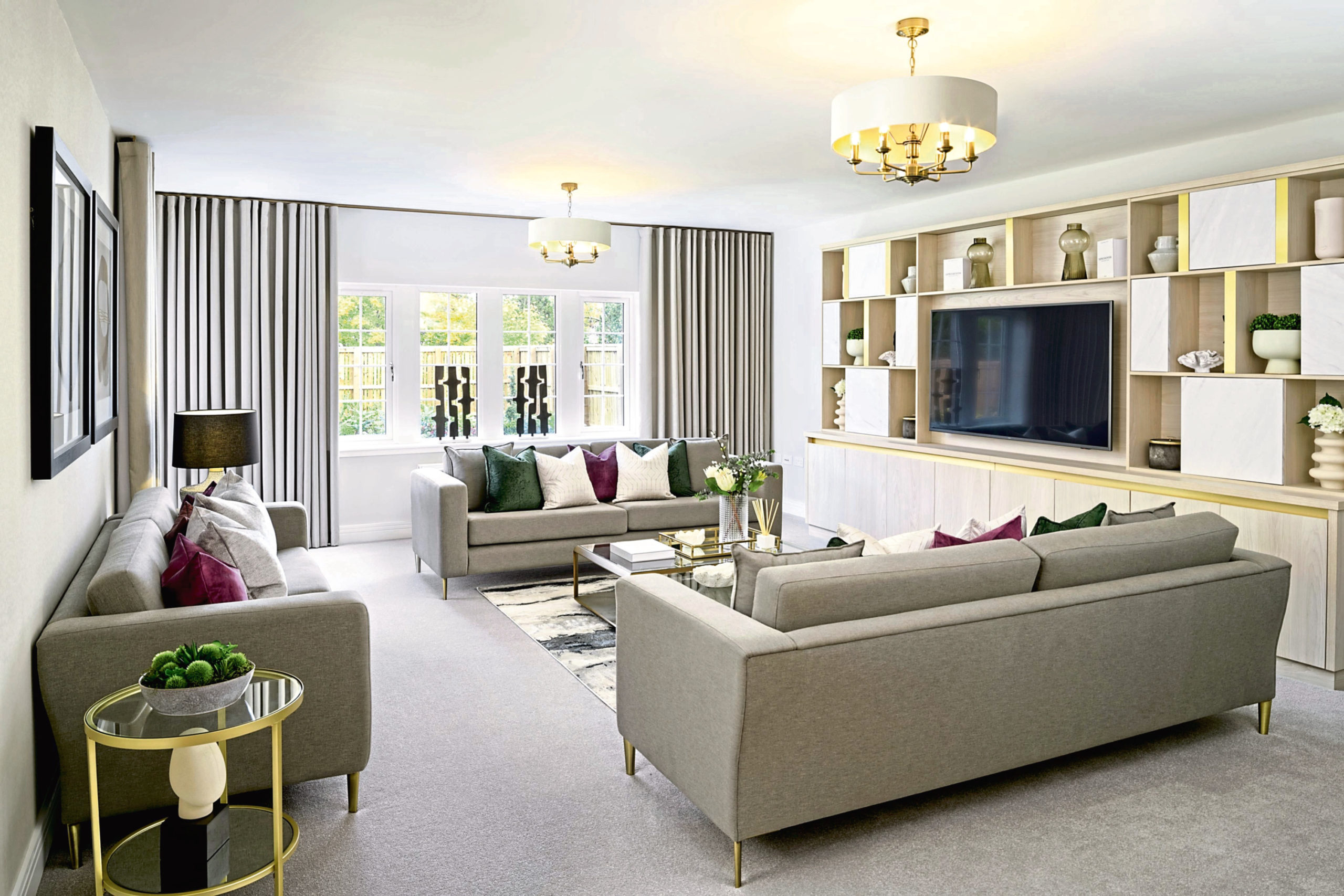 Similarly, in the open-plan kitchen and dining space, a key feature of the room is a bespoke grey upholstered banquette seating and dining area, beautifully paired with an oak dining table.
The luxurious theme also continues in the bedrooms.
Felicity said: "The headboard in the main bedroom, which has been designed to be a real luxurious sanctuary to escape to, has a boutique hotel-opulent feel to it, but is yet far away from the realms of being 'in your face' or loud.
"Layers of texture and attention to detail is a far more luxurious way of showing opulence. The various textures, elements of charcoal and pop of blush pink we used in the main bedroom create a really sophisticated look.
"The guest bedroom is Scandinavian-inspired and also embraces a light palette.
"We wanted the guest to feel peaceful and relaxed in this space, which we created using soft abstract art work, wooden panel effect wallpaper and grey tonal wooden furniture."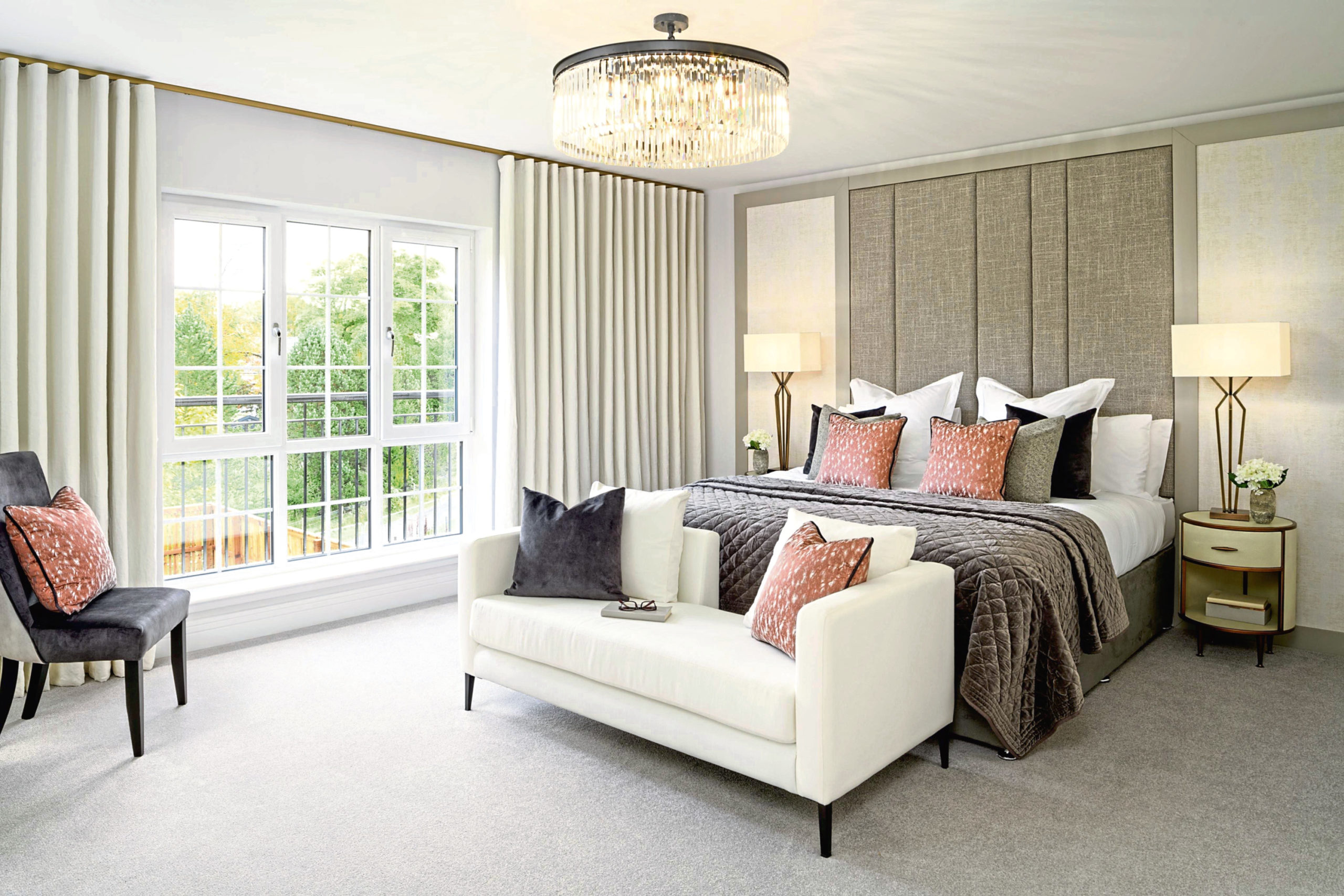 The fifth bedroom, which is Felicity's favourite room, is very versatile and allows homebuyers the chance to think about how they'd use the additional space.
Felicity said: "Creating a statement with bespoke joinery and clever storage in this recreational space not only gives homebuyers good ideas for small spaces, but also big ones too."
While most luxurious showhomes are designed in whites and greys, Fiona said she didn't want to stick to one colour scheme as she felt it was not a true representation of how someone would live.
She said: "They will pick items up throughout their lifetime and a home is usually shared with others, and ends up being a collaborative palette of personalities and ideas which you share.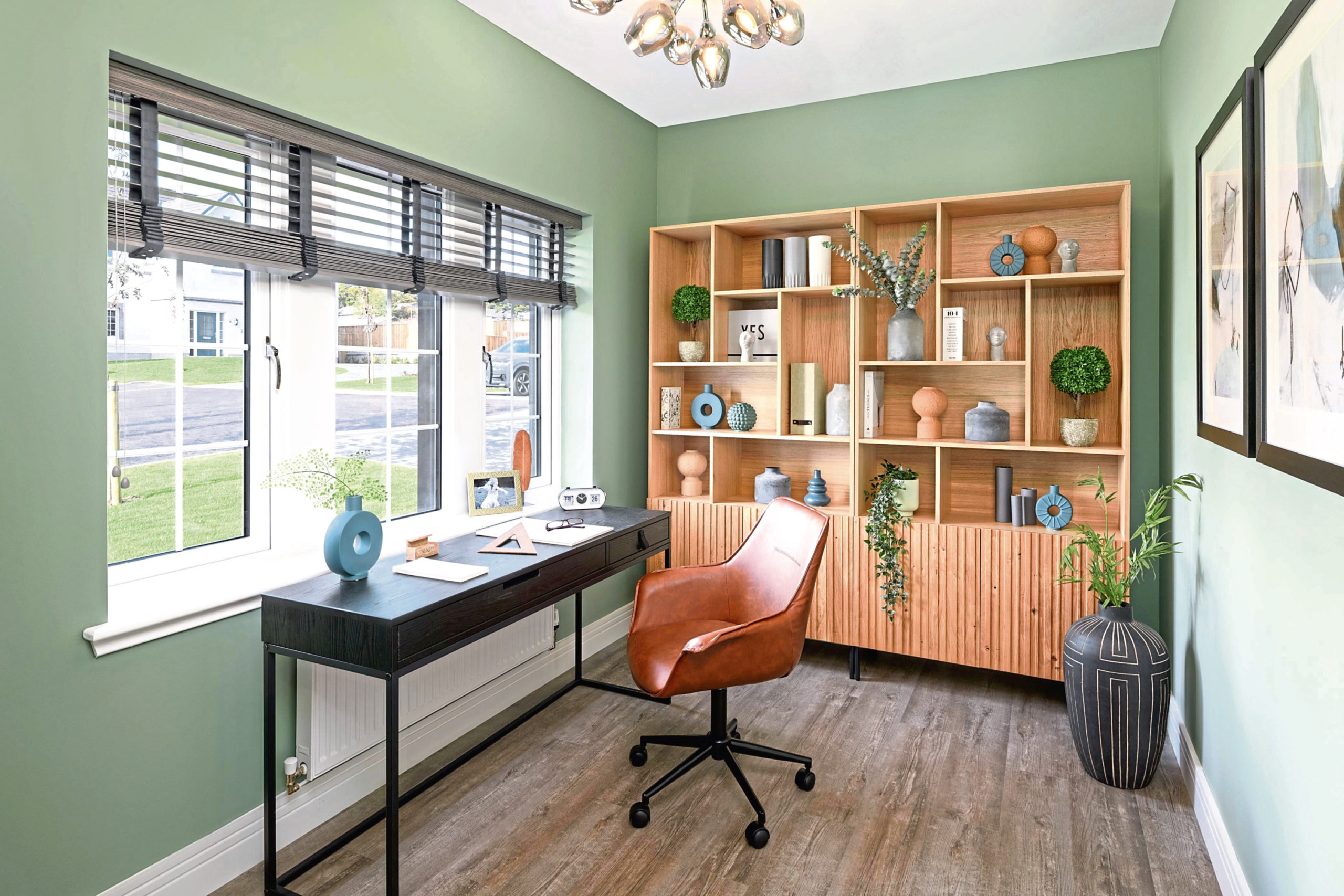 "A few running colours that do feature in the ground floor are inky blues, emerald greens, mauves and plums.
"In the lounge, there are pops of forest green and aubergine in the cushions, as well as accents of gold in the accessories.
"The kitchen area is very neutral, finished in a high gloss grey. The bespoke seating area also incorporates soft grey tones.
"We have added a touch of colour in the seating area of the space which features an aubergine sofa, a black coffee table with wooden top and metal frame, green watercolour patterned wallpaper and textured cushions, which transform this room into a warm and inviting space."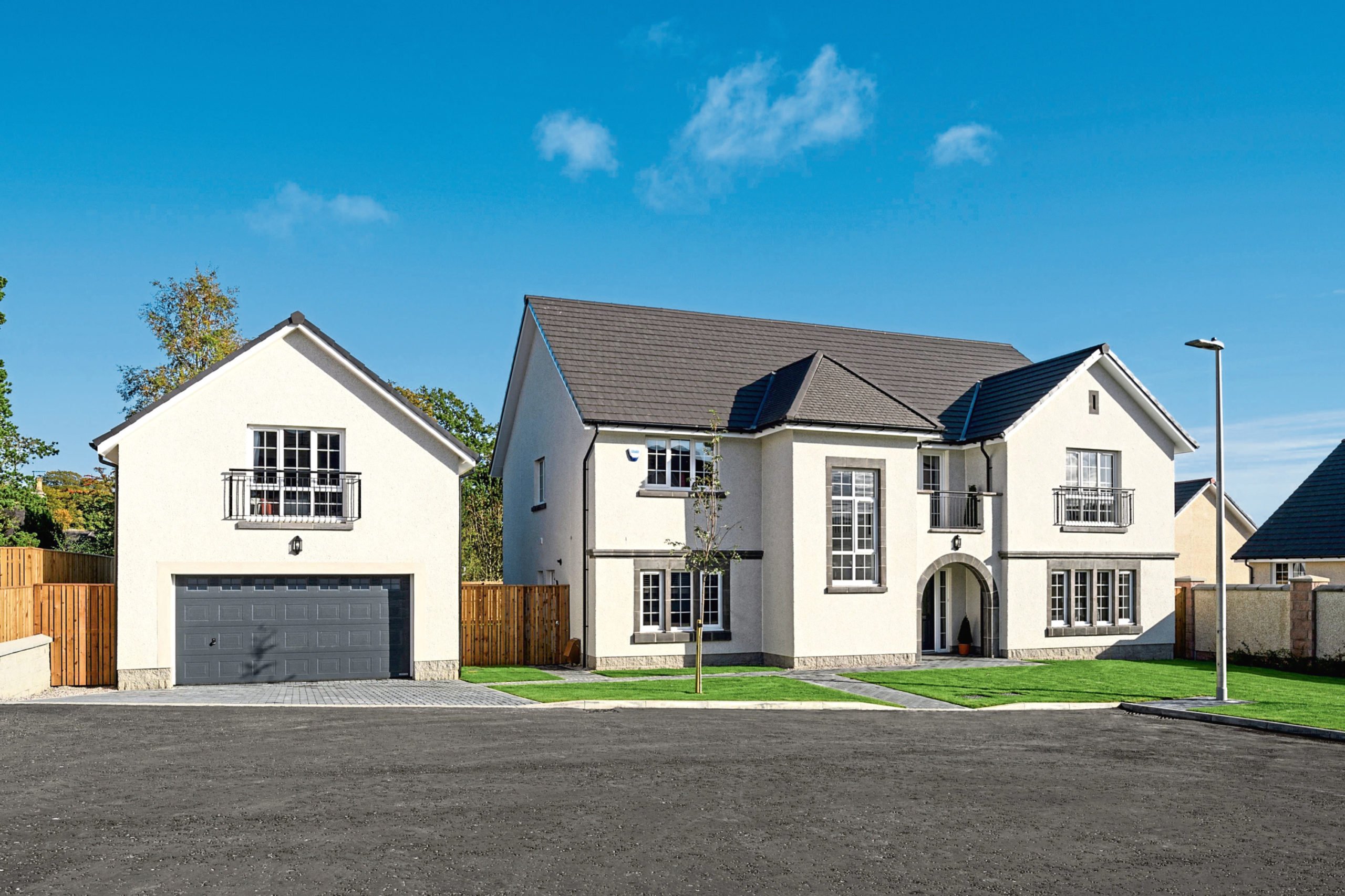 Visit www.cala.co.uk for more information