Bringing a flavour of the USA to an Aberdeenshire home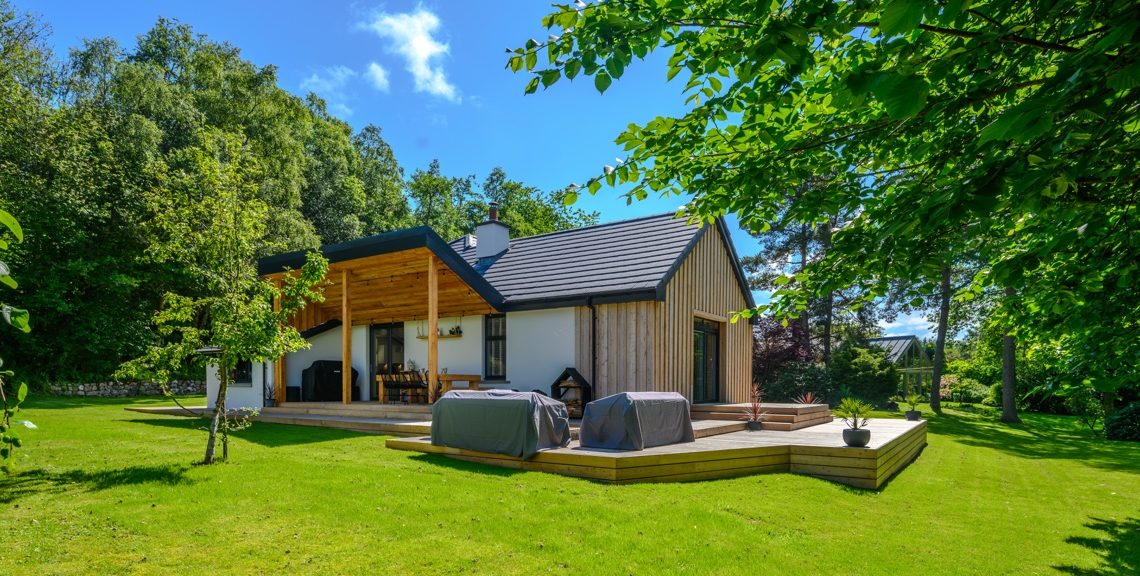 Tasked with turning a 30-year-old house in Banchory into an American dream, Tinto Architecture has beautifully modernised this older property.
After living in Texas for four years, the firm's client, who is originally from Banchory, wanted to bring some aspects he and his partner enjoyed while living in America to their new home.
Owner and managing director of the Bridge of Don-based business Richard Tinto said: "The clients were moving to Banchory and they wanted to have a home where they could start a family. Coming back from The States, they had the option to buy a new house or to renovate an older property."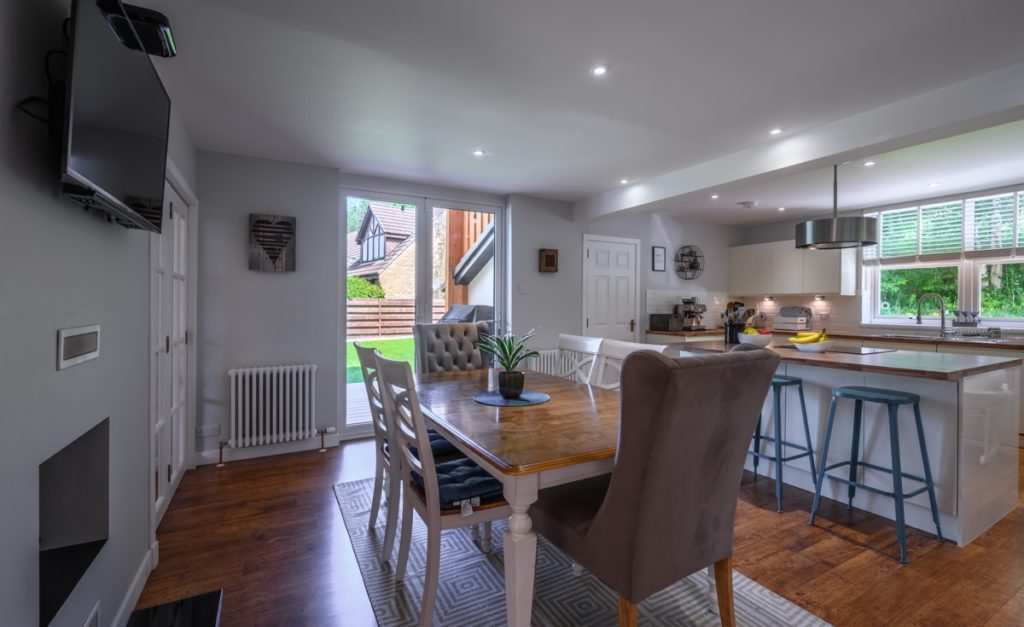 The four-bedroom home the couple bought was in serious need of an update both inside and out as the property's decor was outdated and the exterior was tired.
Carrying out a full renovation of the property, Richard and his team focused on improving the layout and flow of the home.
He said: "Older houses were designed to be quite modular and nowadays the focus is on open plan living. The brief was to try to open up the circulation spaces and have a lot more lighting in the whole house.
"In older style of homes, hallways are often long and dark, so I was very keen to really make it appear spacious and lighter."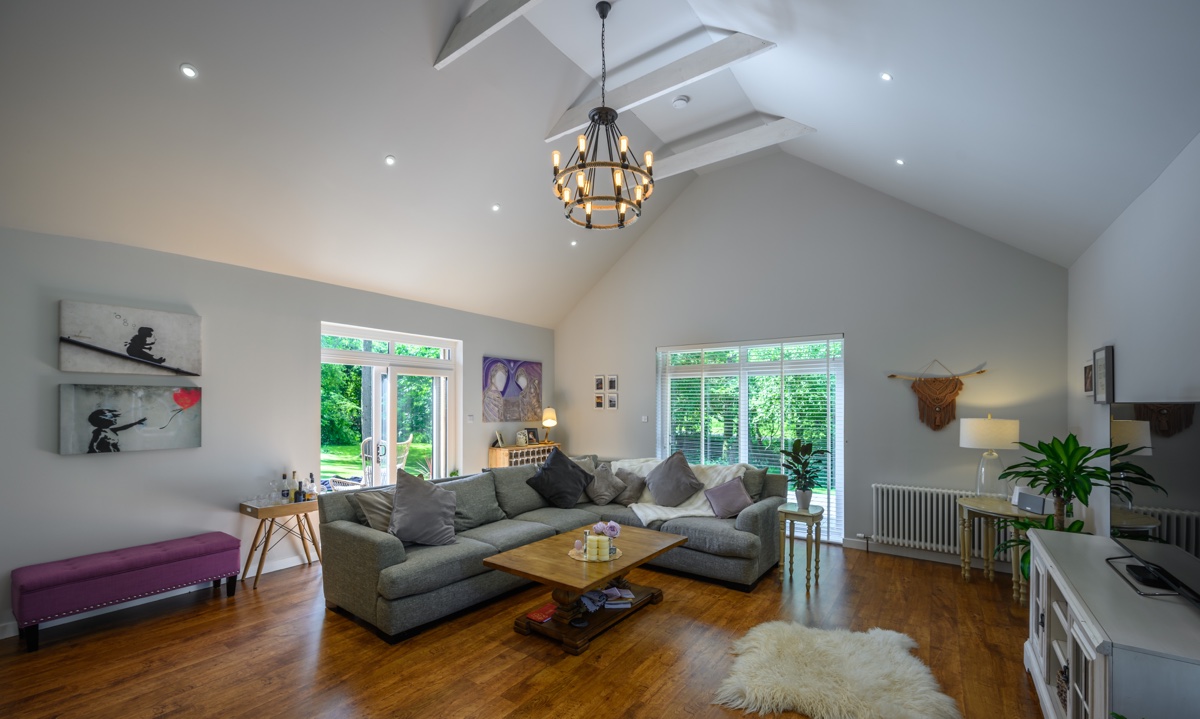 The living room ceiling was heightened to make the room feel much more spacious and the architects also opened up the living and dining space, adding in a two-way fireplace.
"The two-way fireplace is great because it can be enjoyed from two different spaces," said Richard.
"The clients can enjoy it from their lounge and their dining space – it's a very effective way of creating a focal point in a number of spaces."
Half height walls with glass panels were also added to make the space feel larger and brighter and bi-fold doors were used to give easy access to the garden from the open plan living space.
In terms of interior decor, warm neutrals were mainly used in the property.
Richard said: "The colour scheme was really based around the furniture the clients already had and had brought over from Houston. We had to base our design around what they had experienced there and the way they lived in America.
"Houses in the USA are much bigger than we have here so some of their furniture was much bigger. We also wanted to create a contemporary but comfortable way of living to give them what they were used to." After completing the interiors, Richard and his team focused on modernising the exterior. The goal was to create a social space where the clients could spend quality time with their family and friends, dine al fresco and make the most of their generously-sized garden.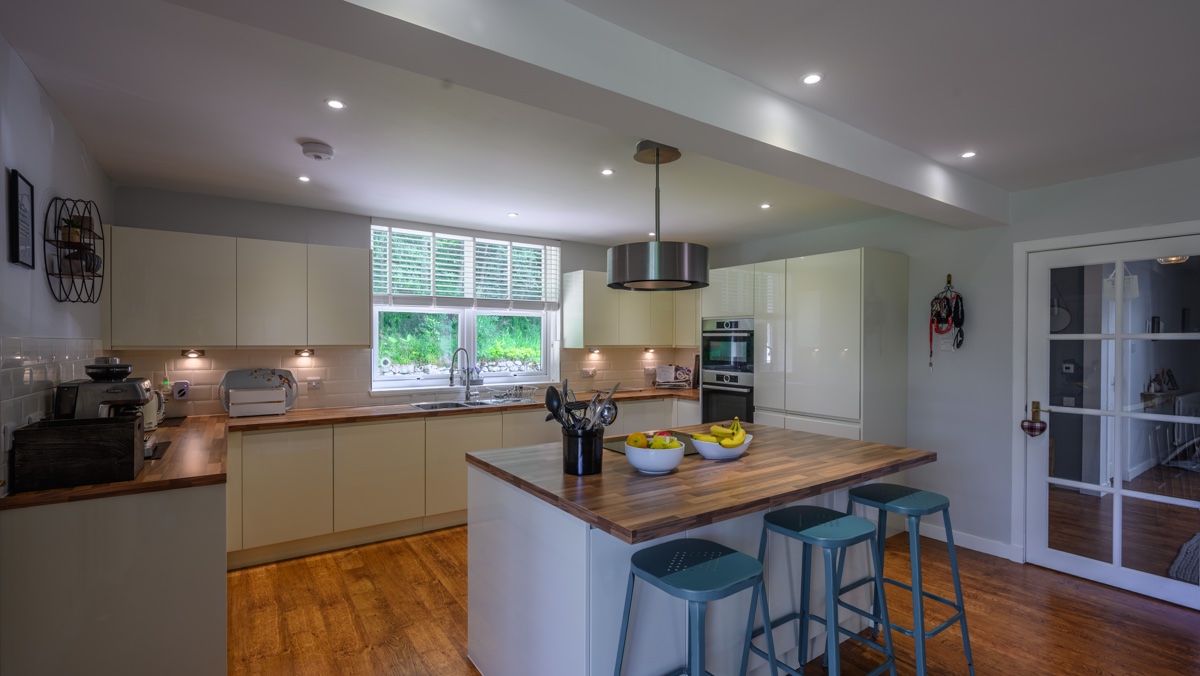 Richard said: "We wanted to give the house a modern, 2019-2020 look.
"The main part of the exterior work was to create a barbecue area.
"Again, the clients enjoyed dining outside in America, so we wanted to create a dining area with a kitchen where they could have barbecues.
"We added a pitched roof above it so that the spot is sheltered from not only rain, but wind as well."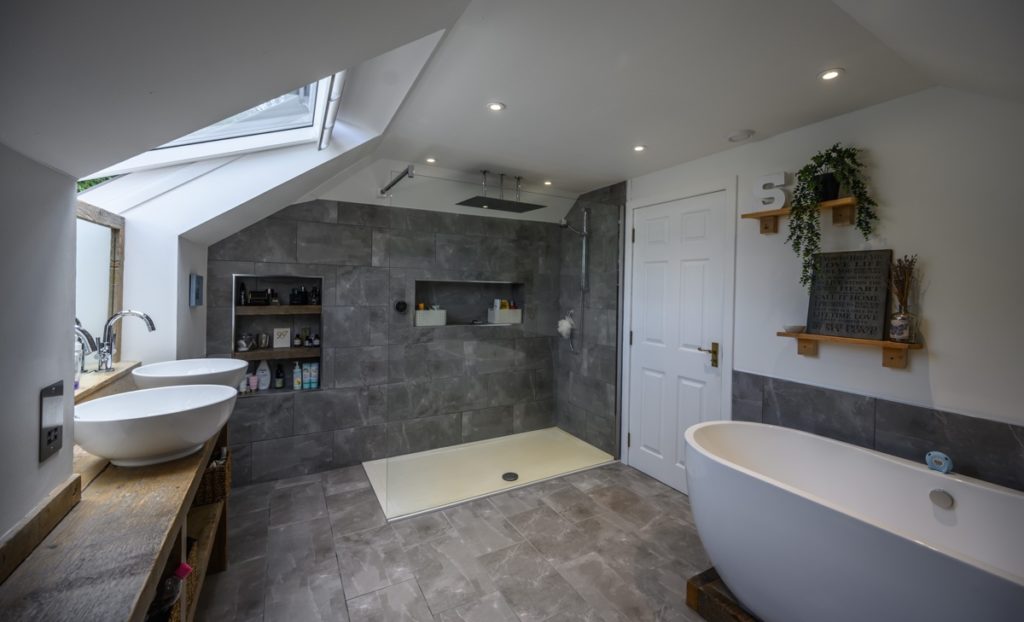 By combining their clients' initial ideas with their own design concepts, Tinto Architecture was able to create a spacious, functional and individual home.
Richard said one of the key things when renovating your home is to build a relationship with the contractors responsible for turning your ideas into a reality.
He said: "My top tip for home renovation is to spend time getting to know the architect and designer.
"From our perspective, we want to spend a lot of time with the customer to get a sense of what they like.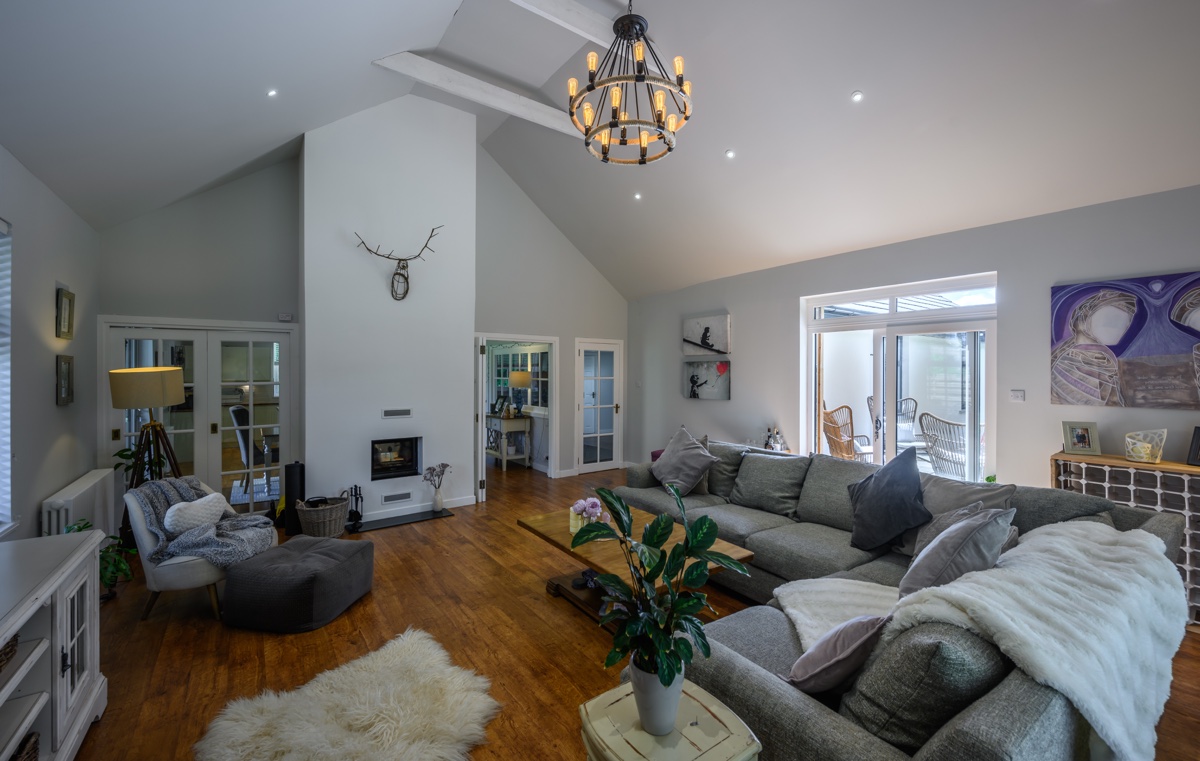 "I think it's very important to build a relationship between the architect and the client for the overall success of the project and to make sure the clients are absolutely happy with the relationship with whoever they're dealing with.
"I also think it's important for clients to start with what they know. They should trust themselves, their personality and what they like."
Richard also thinks home owners should not be afraid to spend a bit more money on areas and things which are immediately noticeable − such as wall finishes and lighting. He said: "Our role as designers is also to show clients how to spend their budget on areas of high impact.
"What we're trying to do is to maximise impact on minimum budget."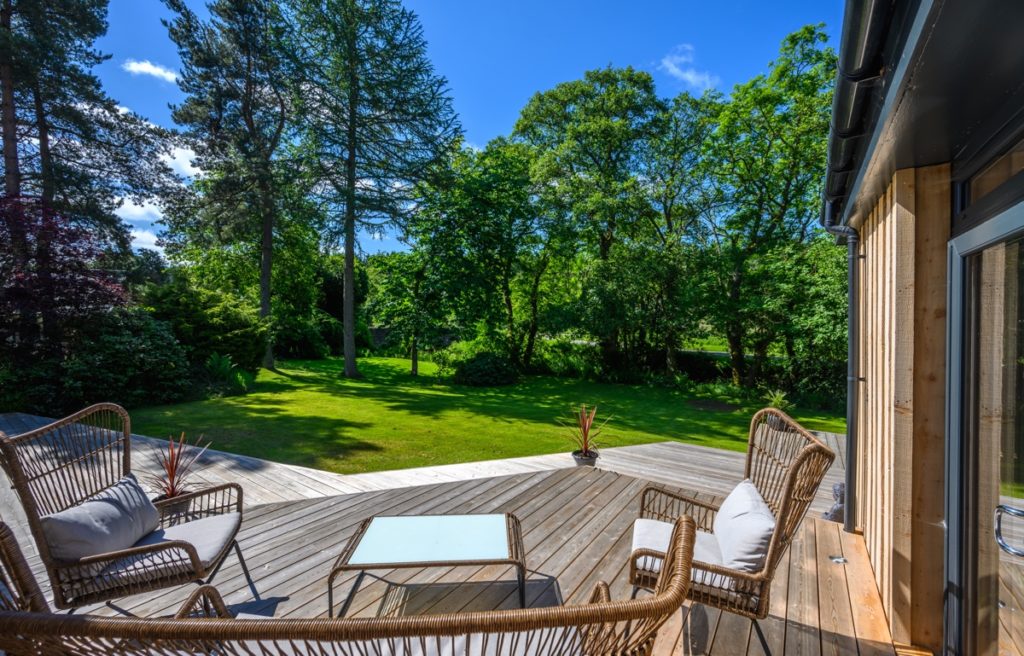 Visit tintoarchitecture.co.uk for more information and to see other Tinto Architecture projects.