Video: Rachel of Beauelle is a marble marvel with special clay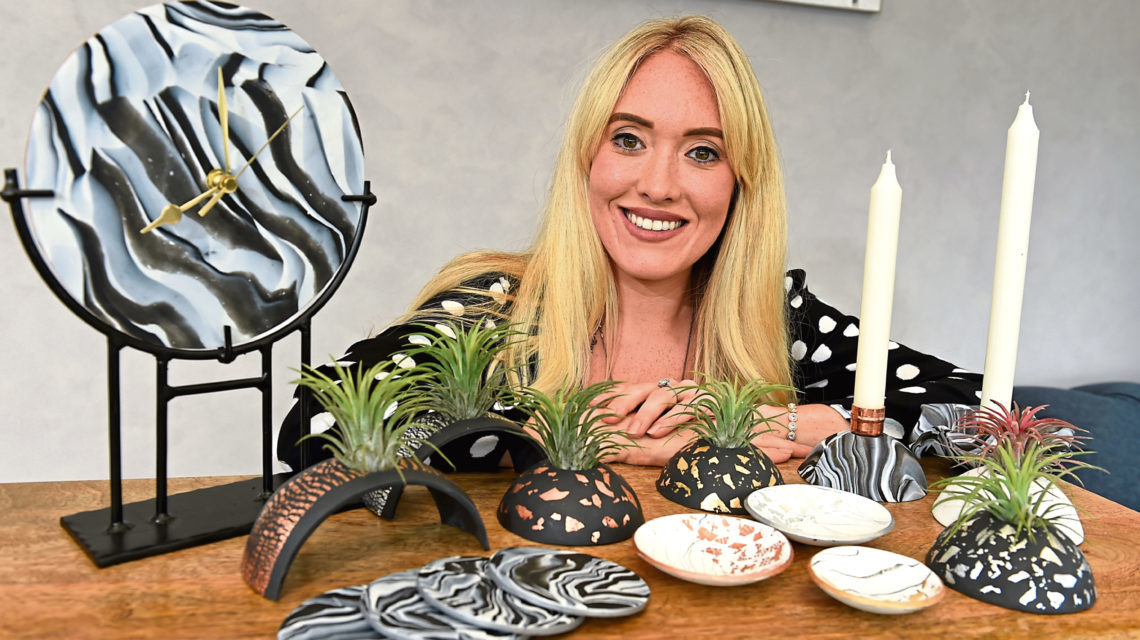 The popularity of homeware has soared recently, with some of the high street's biggest fashion retailers releasing new interior lines.
But it's not just national brands who are dabbling in the interiors world as local craft businesses like Kintore-based Beauelle are also developing their own homeware collections.
Starting off as a jewellery business in January 2010, Rachel West, owner of the company, has developed its offering this year to be able to give her customers who have caught the homeware bug the chance to invest in bespoke pieces.
Specialising in clay work – polymer clay, to be precise – Rachel is one of the only people in the country using the versatile material to create unique beautiful products.
She said: "I started making jewellery as a hobby for friends and family and, since then, Beauelle has really transformed into this amazing brand.
"I'm now looking into homeware and my customers love the fact they can get something different.
"Homeware is huge right now – it's everywhere. People enjoy designing and changing their interiors, and adding pieces like this makes it so easy to change a room."
Creating everyday items like coasters, small storage containers, plant holders, clocks and more, Rachel's signature marble and metallic design can be seen throughout all of her pieces.
"I see an item and then try and create it with clay," said Rachel.
"I have a marble design with a metallic seam finish that's kind of my signature style and if I make a mistake, I try to see how I can make that mistake into something. The trinket dish flattened is where I got the coaster idea from.
"My air plant arch was designed for a candle holder upside down initially but just by putting it the other way around, I realised the design was more prominent so it's little changes like that which completely change a product."
But why clay? What was it about this specific material that sold her on using it? According to Rachel, it's the versatility and uniqueness of it that makes it stand out.
She said: "I dabbled with gemstones, silver and beads for my jewellery and when I went to clay, it was so popular. I use the one block of clay for a number of pieces, it's just using different techniques to achieve the final products.
"The clay I'm using is polymer clay and it's not widely used in what I'm doing. You can bake it in your oven and it's really strong. I've been able to develop my designs as I can mix colours and it's just great to work with.
"I think I'm the only one using it and making pieces with it in Scotland."
My customers love that they can get something completely different
Focusing primarily on monochrome marble for her pieces, Rachel is now delving into adding colour into her homeware collection.
"You can self-colour the clay or buy it pre-mixed with the colour through it," said Rachel.
"I have an ingredients list to create the certain colours I use. I'm very particular with it. I'll completely personalise my colours to what I want them to be.
"It's almost like playing with paints when you were little. My base colour is always grey which means there's no waste with my clay as when I mix the scraps together, it turns grey but it's super popular in itself so the addition of colour makes it even better."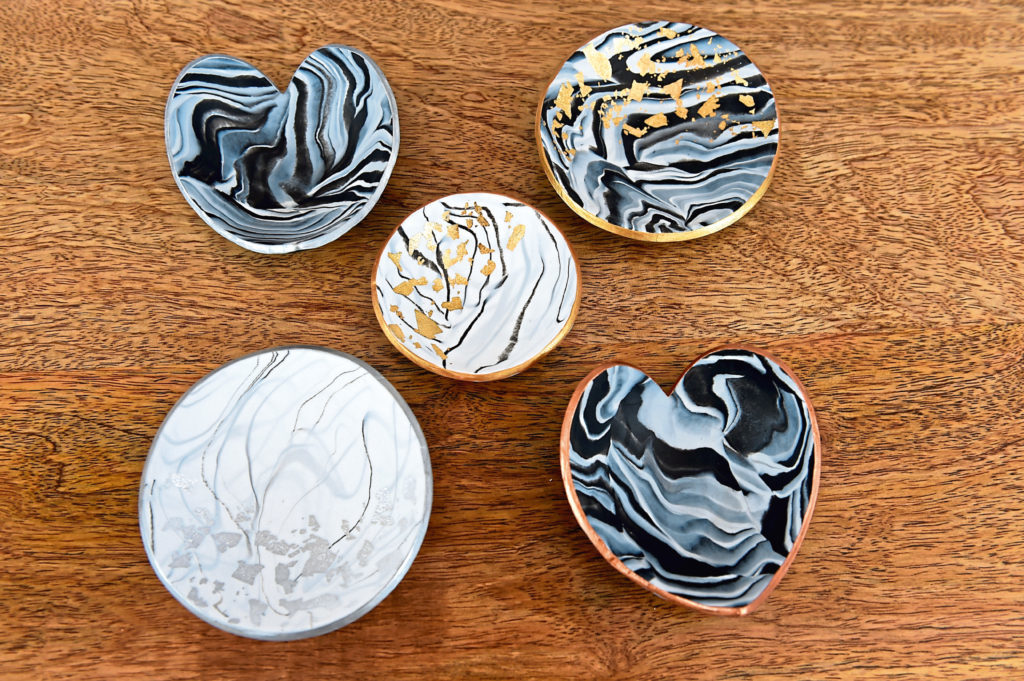 Stocked primarily on Beauelle's website, her products can be found as far as Australia.
"I have an online shop and an Etsy shop where I send most of my customers," said Rachel.
"I love Etsy and I'm always involved in the different events they run. It's a brilliant platform for smaller businesses like me and I've met so many people through it. I have stockists all over the country and I've even got a stockist in Australia."
Creating everything from scratch, Rachel plans to expand the homeware range.
She said: "The next thing I really want to do is expand the homeware range – I've got about six new designs in the pipeline. The last design took me seven months to finalise. It takes so long to do but it's so worth it.
"I really want to add colour into the marbled designs. I've put grey and yellow together which was super popular so I'm looking forward to developing that. I'd also like to look into personalising gifts but I think that's a little further down the road.
"I'll continue to do my workshops for both the jewellery and homeware products I have as I love teaching so arranging more of them would be great."