Arty business stars on Kirstie's Handmade Christmas show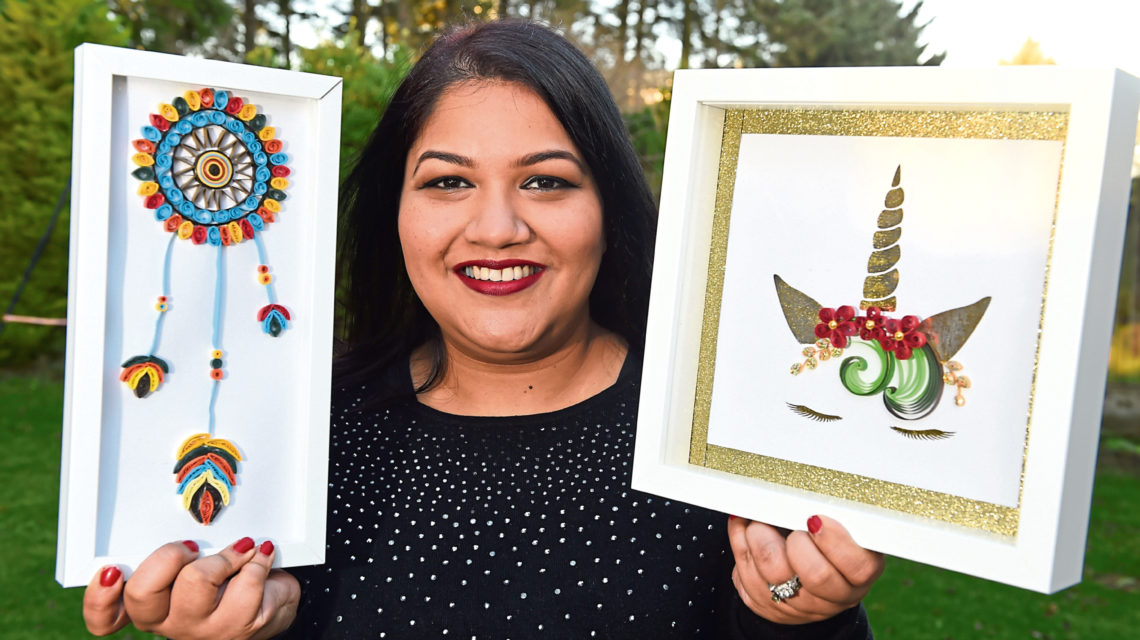 A north-east woman will showcase her creative talents on a popular crafting show.
Shahana Bagchee, from Bridge of Don, was chosen to compete in Channel 4's Kirstie's Handmade Christmas.
The programme sees talented arts and crafts enthusiasts go head-to-head in creating festive-themed decorations.
The mum-of-one, who runs an online business called Crafeteria Online, was one of the lucky few to be chosen to compete.
She said: "I started paper quilling about two years ago after my son was born. From there I started my business online.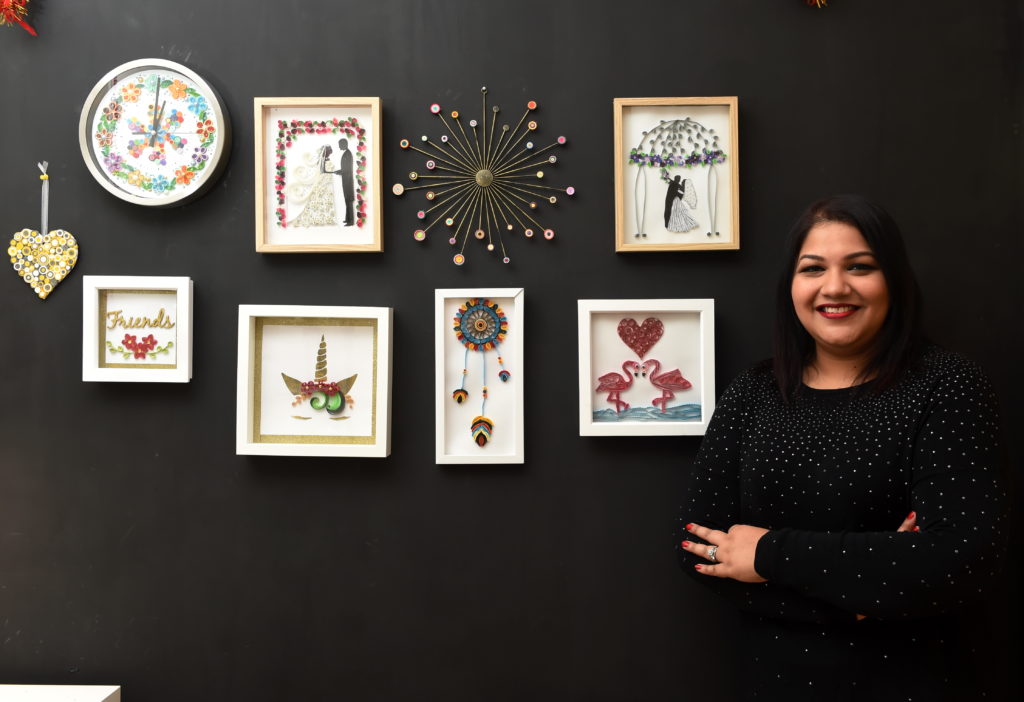 "Back in July, someone got in touch with me to take part in the competition and sent me an e-mail to give it a try.
"I remember I applied on the last day. They were quite prompt and within the week I was told I was shortlisted for the competition.
"The camera crew came to my home for some background shooting and to find out more about me. I can't say much about what I did on it – but this was the first year I had seen the show.
"I really enjoyed myself and the experience was really good. It was fun to meet everyone. Everything was set up really nicely."
Shahana also had a stall in the city's Christmas Village this year where she displayed the work she sells.
She said her inspiration comes from what is "trending" like "mermaids and flamingos".
Her crafts see colourful pieces of paper rolled, shaped and glued together to create decorative designs.
She added: "In September, I applied for a few stalls to show my work and Aberdeen Inspired offered me one.
"I heard the Christmas market was looking for local businesses to set up in the stalls and I had a really good experience.
"There was a lot of interest and I went in with no expectations – but the experience was really good."
Adrian Watson, chief executive of Aberdeen Inspired, said: "Supporting local businesses is one of our primary aims and we have a wonderful range of traders involved, including Shahana and her Crafteria Online business.
"It is fantastic to see her quilling talent being recognised on a national level on Kirstie's Handmade Christmas. We are very proud of her and are sure this will lead to even bigger and better things."
Shahana's episode will air on Tuesday on Channel 4 at 5pm.