Artwork business gives Aberdeen creative resin to be cheerful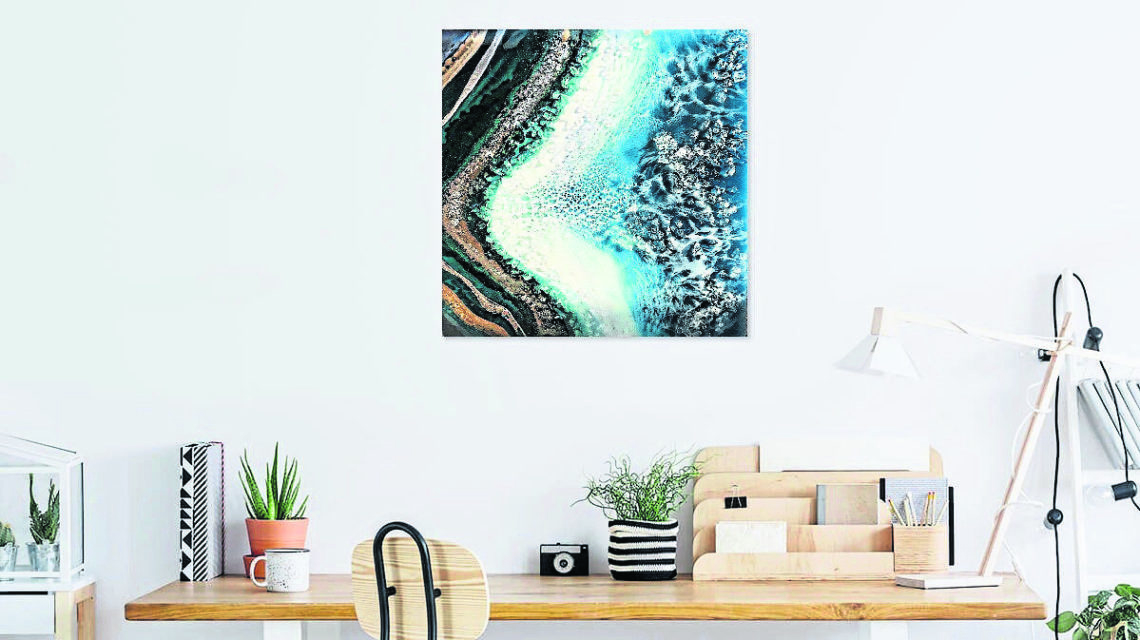 Seeing many north-east creatives turn their hobbies into profitable ventures, Lina Kotseva decided to take the plunge and launch her resin art business Colour Flux Art.
Lina, who works as a director of supply chain management for an Aberdeen-based oil and gas company, started creating resin artworks in 2016.
She said: "It sounds a bit cheesy, but it's really been a fateful chain of events which encouraged me to take the risk of launching my own business.
"Due to unforeseen circumstances, I resigned in December and once my notice period ends I'm really going to focus on my resin business.
"It's been my hobby and passion for some time and I always intended to turn it into a business one day, but I'm not sure I'd have ever had the courage to do so under different circumstances."
Lina discovered the beauty of resin when she was looking for a material to laminate a painting with.
She said: "It turned out resin could do a lot more than that and I quickly became obsessed with the medium."
Lina sells a range of stunning serving boards, furniture and eye-catching geode artworks.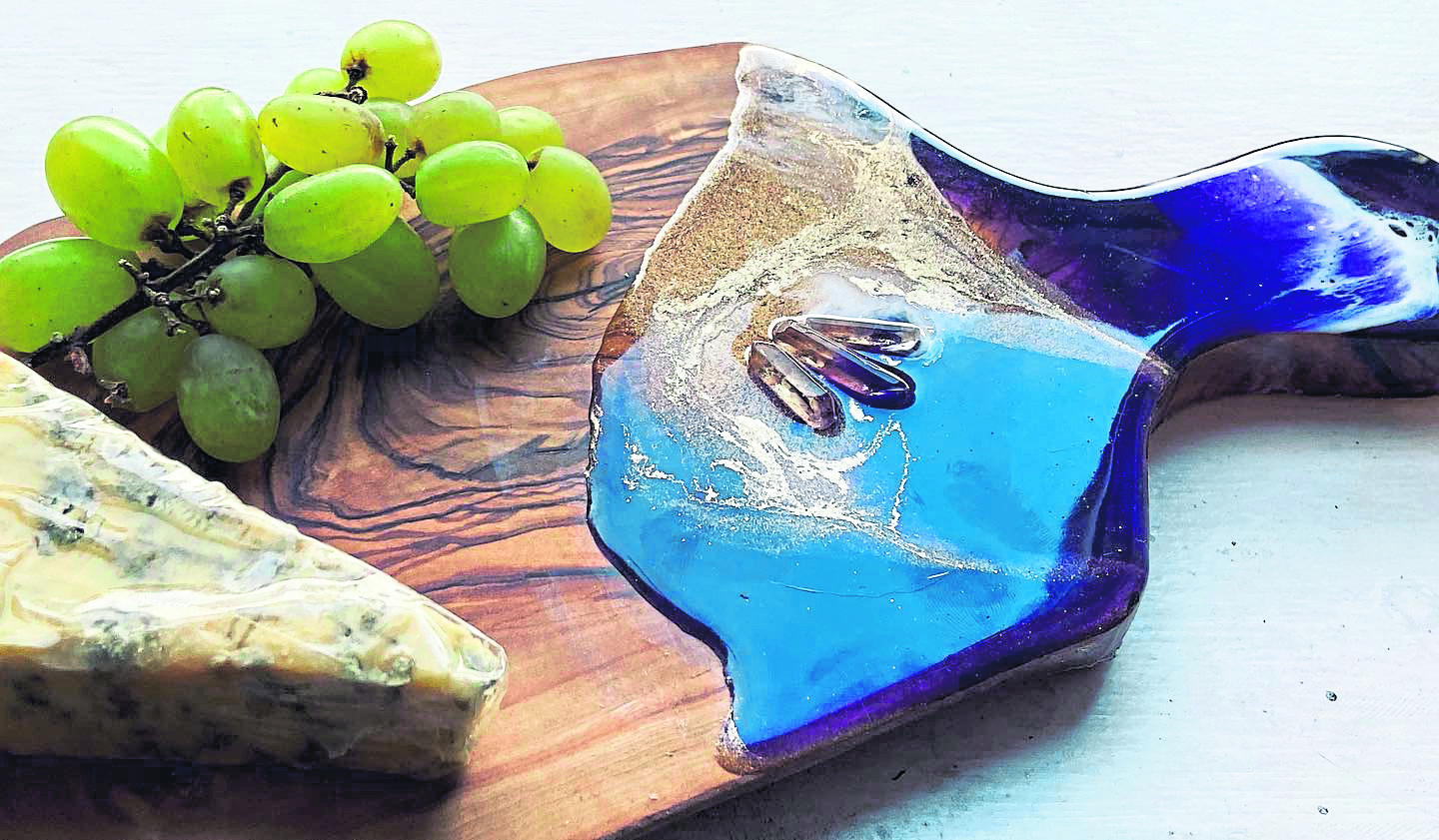 She said: "I'm currently also making a resin river oak dining table and I'd love to try pouring it over kitchen worktops, too."
"Anything that can be resined will be resined in 2020," she added, laughing.
The creative said she was lucky to find a large resin art community on Instagram who she could ask questions to and be inspired by.
She said: "Everyone openly shares tips and tricks and helps each other." And while Lina has learned a lot from other artists, she admits she really mastered the medium by trial and error.
Lina said: "I've wasted a ton of resin for not paying attention to ambient temperatures. Resin only works at specific room temperatures and shelf levels, so if you forget to level the surface, the resin slides off.
"It can also boil over if left unattended and it erupts like a science project gone wrong." But despite some of her trials and creations resulting in a sticky mess, Lina said creating resin artwork was "too much fun".
Depending on the amount of layers, a small product can take anywhere between one to three hours to create.
She said: "Artworks take a lot longer to make because the image remains wet for 12 to 24 hours and then it needs to cure for at least three days.
"The process is then repeated for each subsequent layer until I'm completely satisfied with it.
"Then, I sand and oil the wood or polish it with grit sandpaper."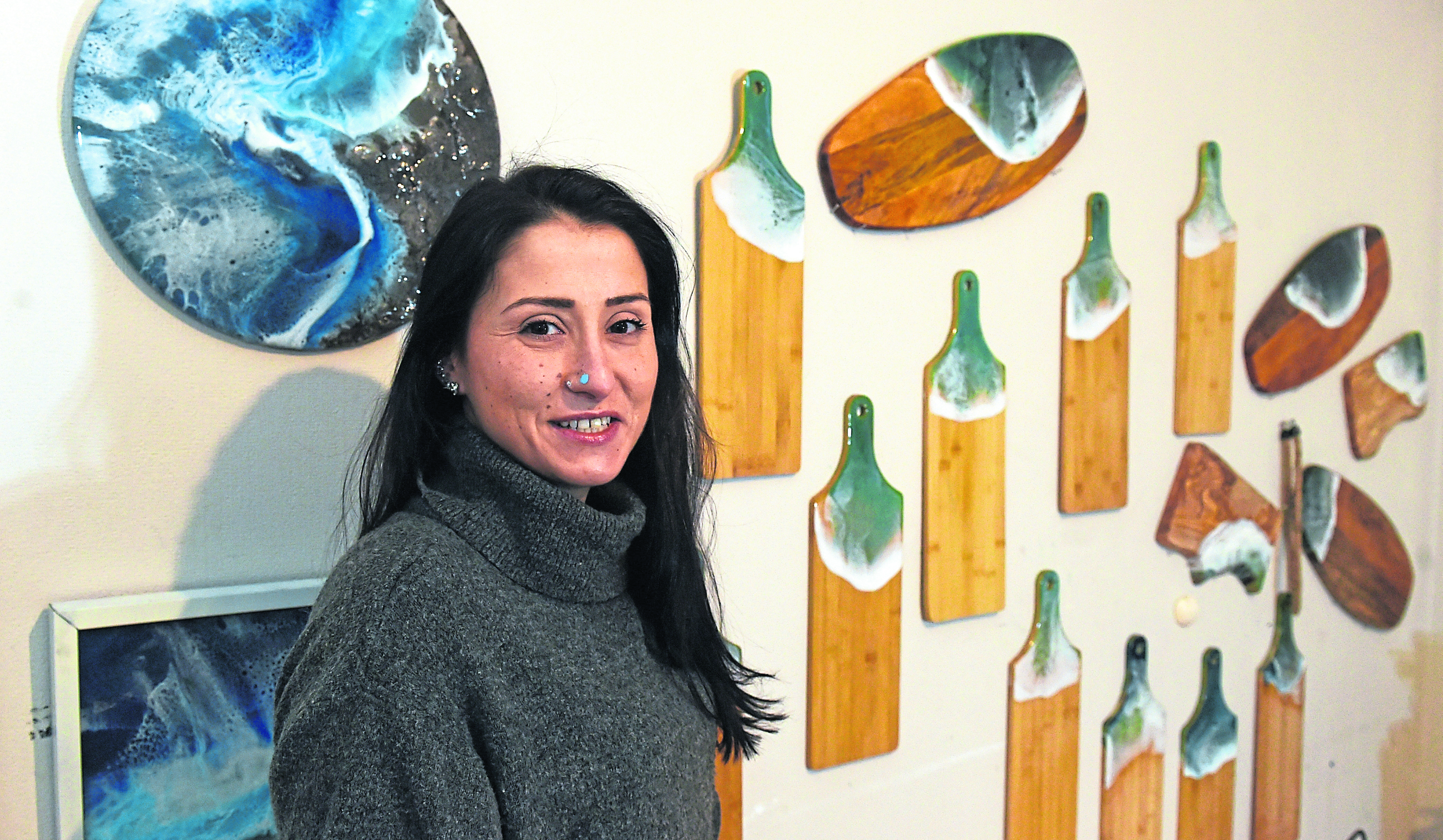 Lina creates most of her products in her friend's garage in Rosemount and her city centre home.
She said: "My flat has slowly but surely been turned into a studio.
"Eventually, I had to move my cat out of the studio and in with my boyfriend so I wouldn't worry about her.
"I am currently in the process of looking for a suitable space to combine my studio and workshop."
When she was travelling for work, Lina didn't mind turning her hotel room into a temporary studio either.
She said: "Last year I had to travel to Galveston in Texas and Santa Fe in New Mexico. I found some amazing wood in these countries and I simply had to make resin cheeseboards there.
"The weather was also perfect for the resin to dry."
Inspired by beautiful seascapes, Lina found herself creating one too many resin products during her travels.
She said: "I ended up giving a cheeseboard to a lovely hostess on one of my return flights.
"I had seven of them in my hand luggage, they fell out and almost hit her on the head."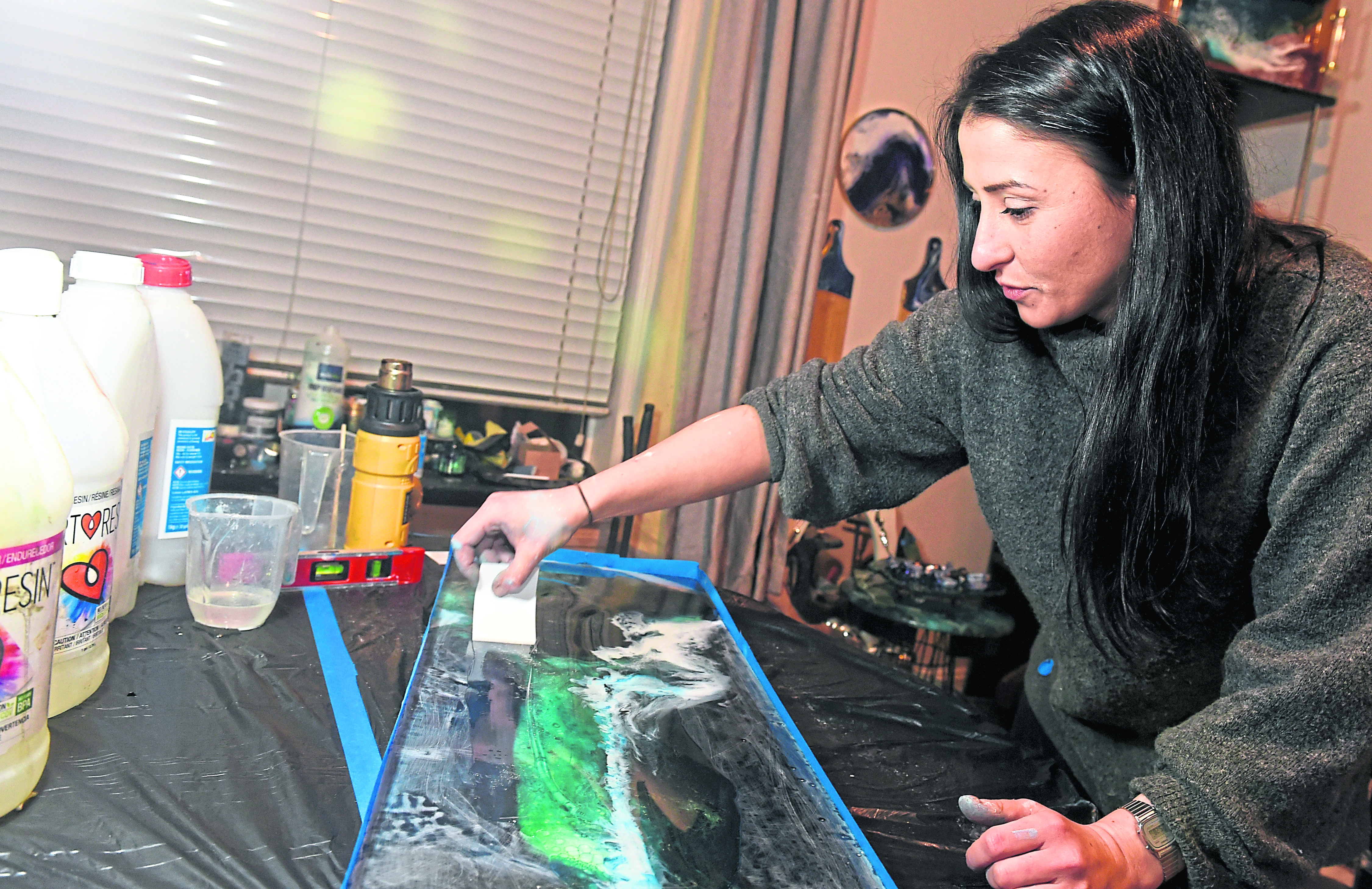 Lina is always on the lookout for wooden products to breathe new life into.
She said: "I'm going to charity shops all the time to look for random items to re-purpose. The ones in Aberdeen are fab.
"There are so many things that can be used for art and DIY – it's like a never-ending treasure hunt."
Lina sells her products on Etsy and she also attends local craft markets.
She said: "I'll be launching my own website next month and I've also applied to all major Scottish fairs and one in Miami in November 2020.
"Everlongart Studio & Gift Shop in Alford stocks my products, too."
Lina is proud she has already shipped her products all over the world. She said: "One of my smaller geodes hangs in an up-cycled clothing shop in Brooklyn, which I think is quite cool."
In the near future, Lina also hopes to host workshops in the north-east.
She said: "Our minds benefit from doing something fun and creative, so I'd love to be able to have a space to host resin workshops "I think it would be a fun activity which isn't aimed at a specific age or gender, so everyone can enjoy it."
Visit etsy.com/uk/shop/ColourFluxArt for more information and to shop Lina's resin products