Art and history on display at luxury hotel the Fife Arms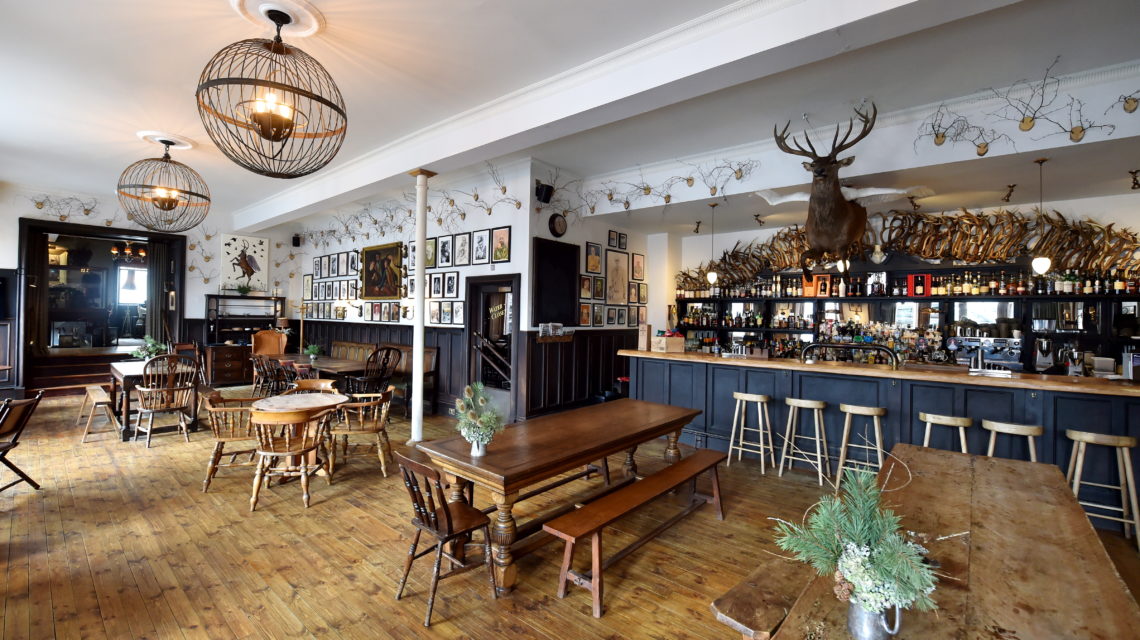 Transforming one of the most traditional hotels in Royal Deeside into a work of art is no mean feat.
But for London-based interior designer Russell Sage, owner of Russell Sage Studio, bringing the Fife Arms through its metamorphosis was one challenge he was more than ready to take on.
Shaping the Braemar village inn into the north-east's most contemporary, luxury hotel, took time, and in the end, Russell and his team spent more than four years completing it. But good things come to those who wait, and owners Iwan and Manuela Wirth couldn't be happier with their extravagant piece de resistance.
Owners of contemporary Swiss art gallery Hauser & Wirth, the Wirth's boast a collection of artwork like no other. And that's exactly why you can expect to find creations by Picasso and other influential international artists gracing the walls of the Fife Arms.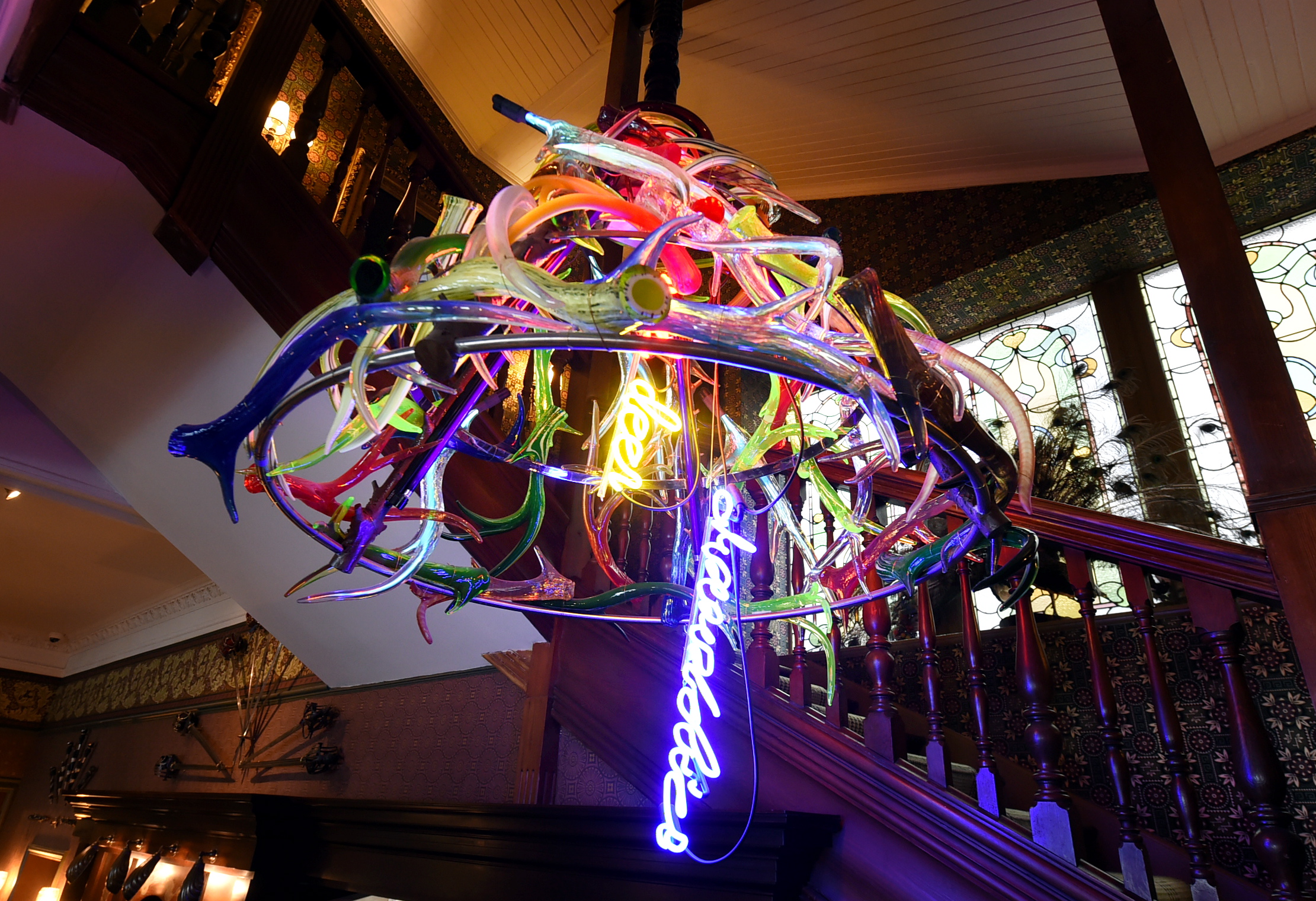 Packed full with treasures, Russell and his team sourced a range of site-specific commissions and treasures, ensuring every single object in the hotel served a purpose. Home to an array of items you won't see anywhere else in the world, Russell says some of these items have never ventured outside Scotland.
"The brief was authenticity," said Russell.
"Iwan and Manuela wanted it to be about the story of the area. The real magic of designing it was all the investigation around it and paying close attention to every single detail. It's a real feast for the eyes.
"Visitors want to return again and again to discover new parts of the hotel which is brilliant to hear. It also runs tours now because of the demand as there's that much history and stories to uncover in it.
"There's more than 16,000 objects including artwork and sculptures and there's lots of Scottish antiques that have never left the country which is pretty special."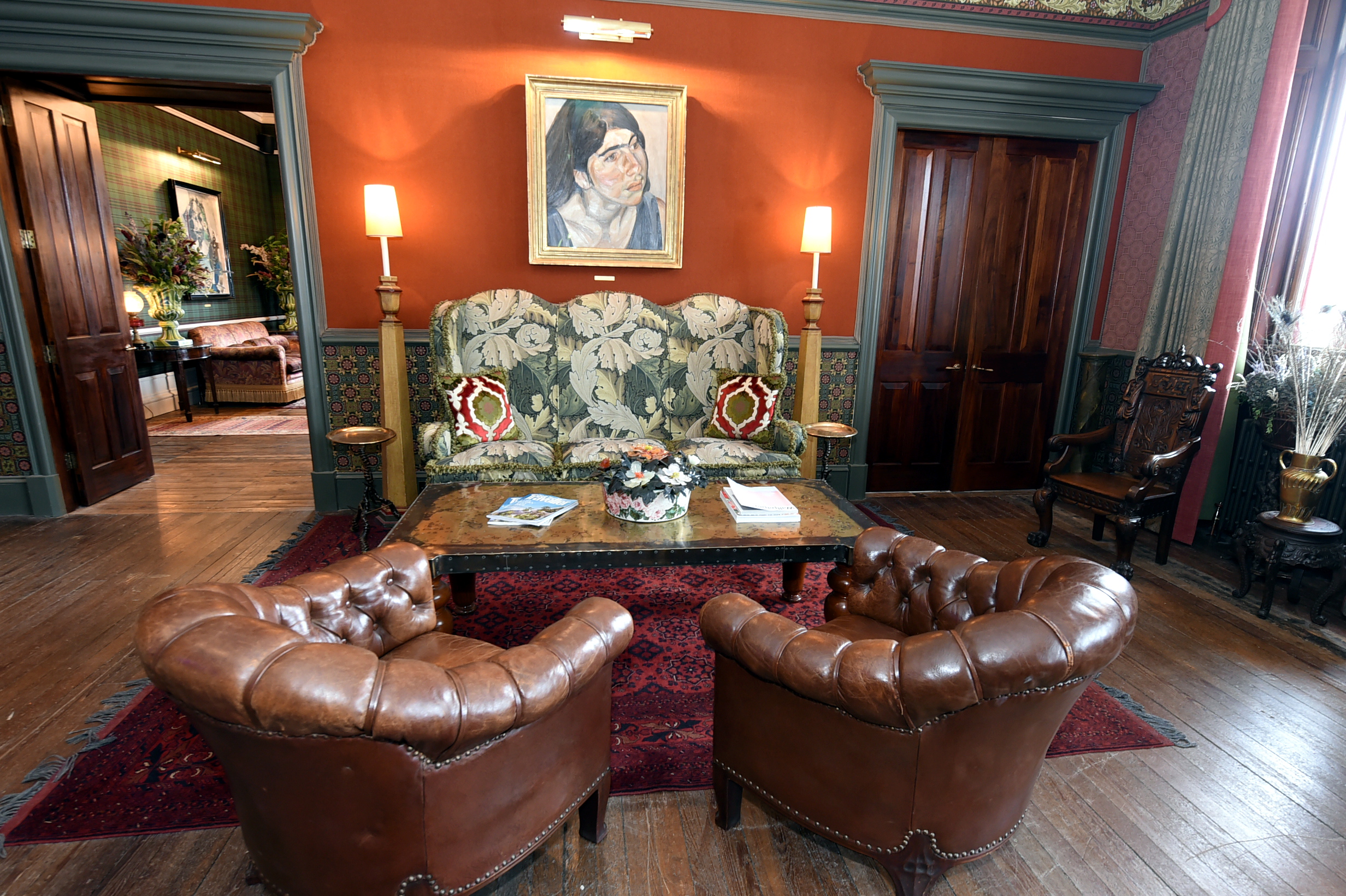 Capturing the essence of Braemar, Russell knew it was important to incorporate the history and stories from the area into the walls of the Fife Arms. Not only has he done this within the bedrooms, he's even exposed public areas like The Flying Stag, Elsa's Bar and the library to fit his design brief.
"Everything has a place in each room," said Russell. "There are no two rooms remotely similar and there's no two wallpapers or paint the same. We did a huge amount of research and we used a lot of knowledge from the residents of the village. There's watercolour painted portraits of some of the people who stay in Braemar across the walls in The Flying Stag – a nod to their importance in the project. It's a wonderful display.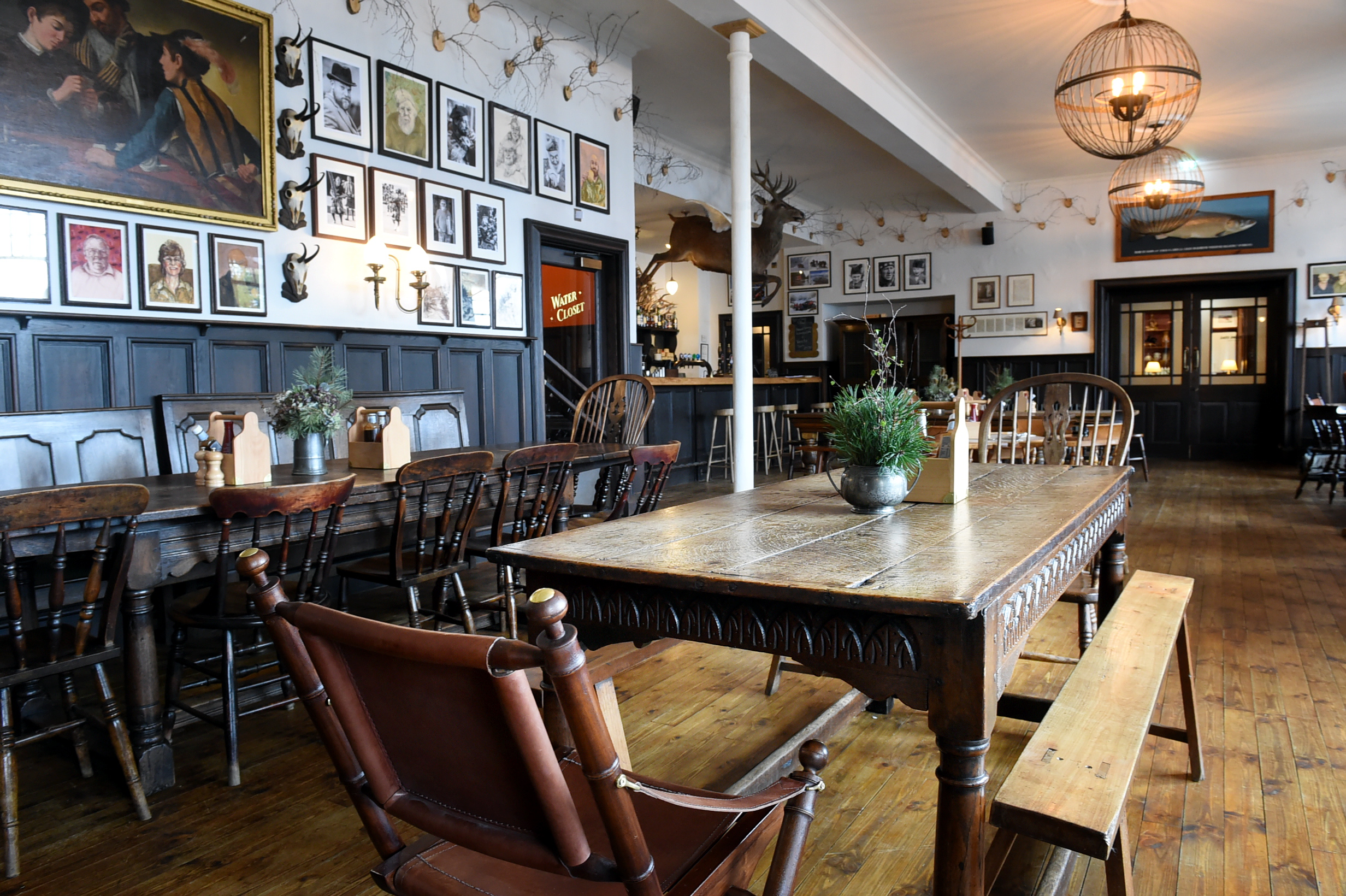 "I particularly loved designing the library. It was the last room we set up and we were installing for 16 weeks, 14 hours per day, which was exhausting, but I always knew what the library was going to look like.
"We had this Queen Victoria Madame Tussaud's statue that we've incorporated into it and the table in there can be opened up and turns into a 1920s gambling roulette wheel which has all the original pieces to it. You've got to open the doors and drawers to really explore it all.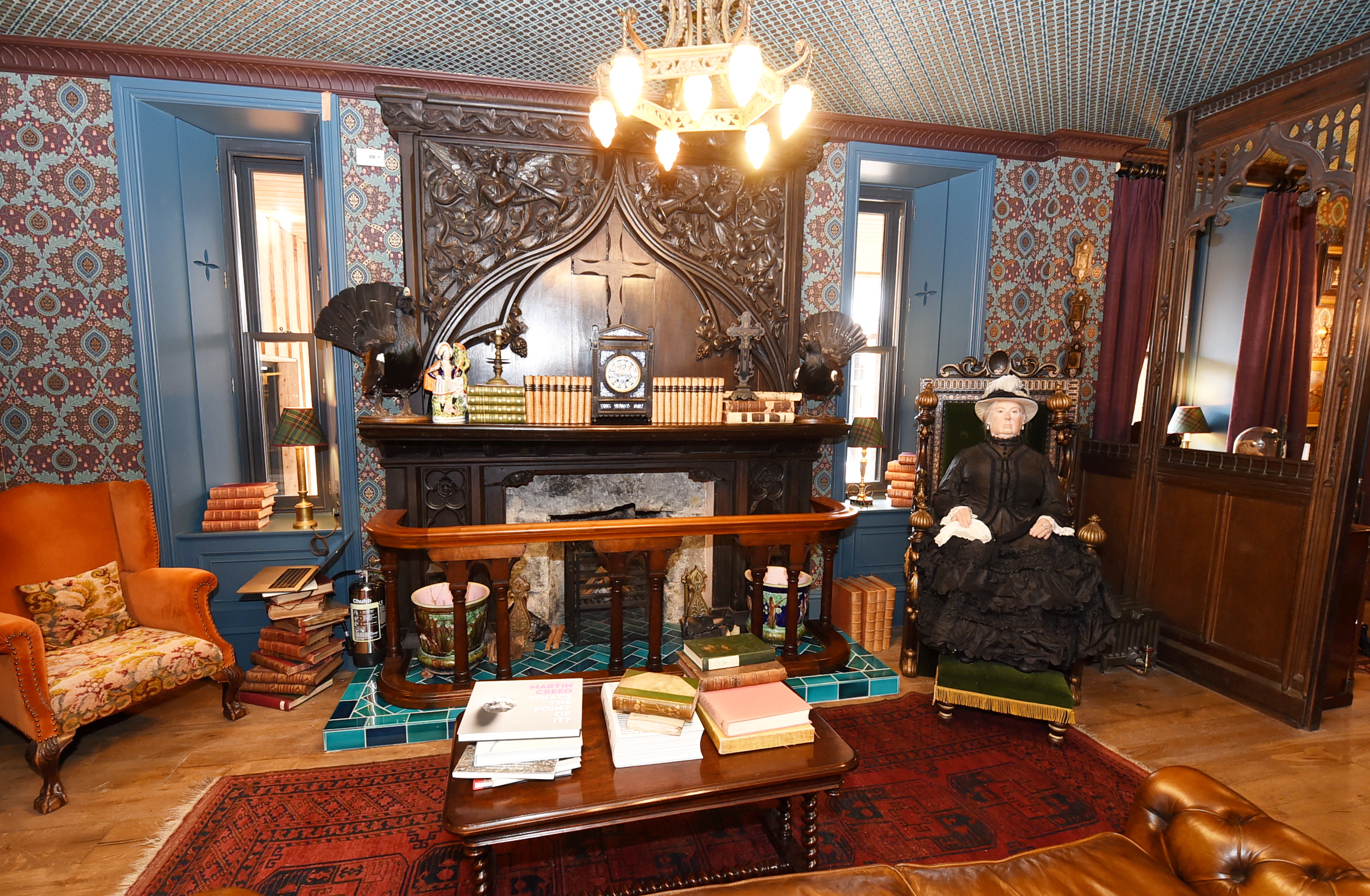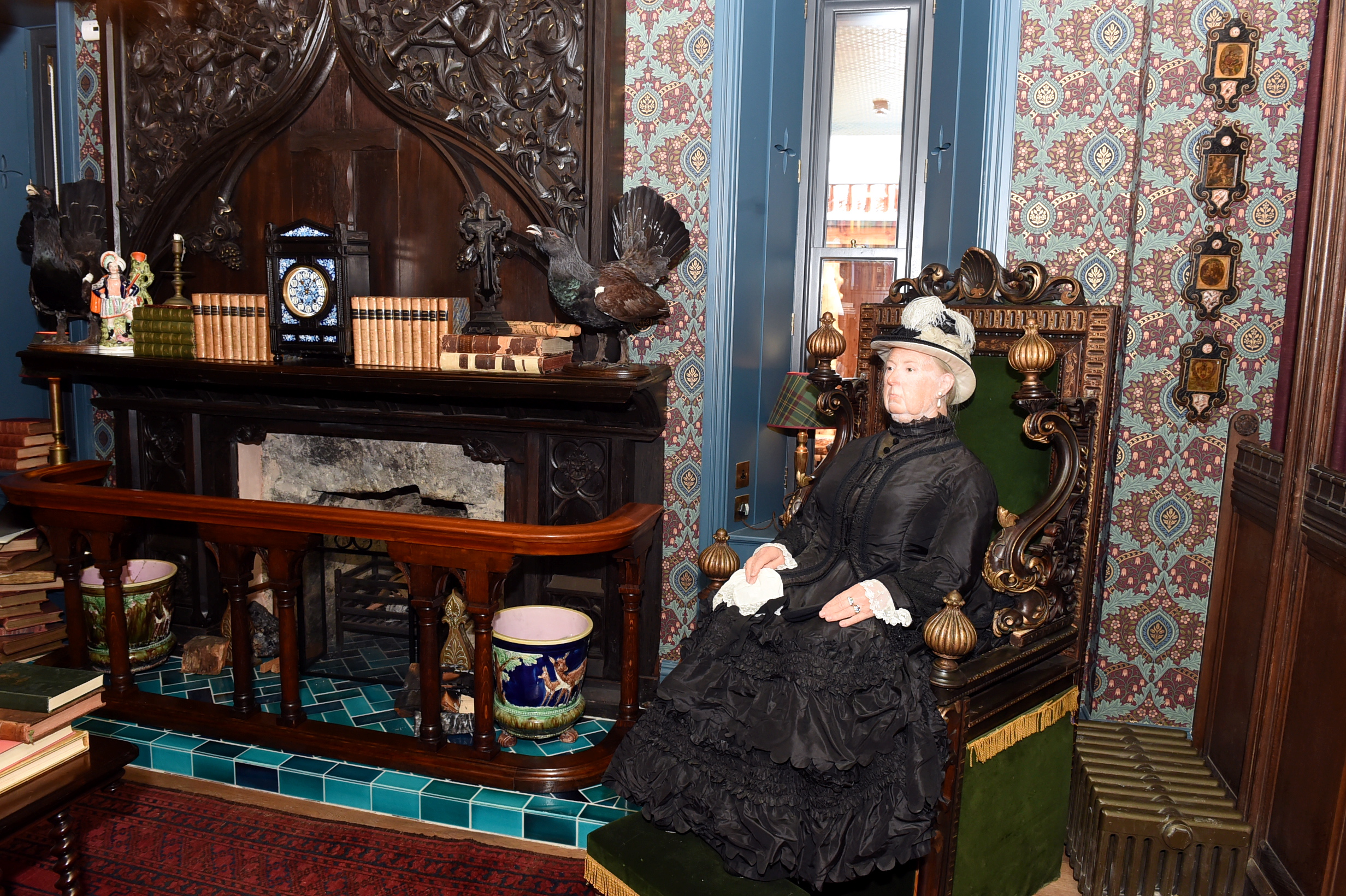 "The ceilings are spectacular and the animal heads on the wall in the corridor are amazing. There's something from the floor up in every single room."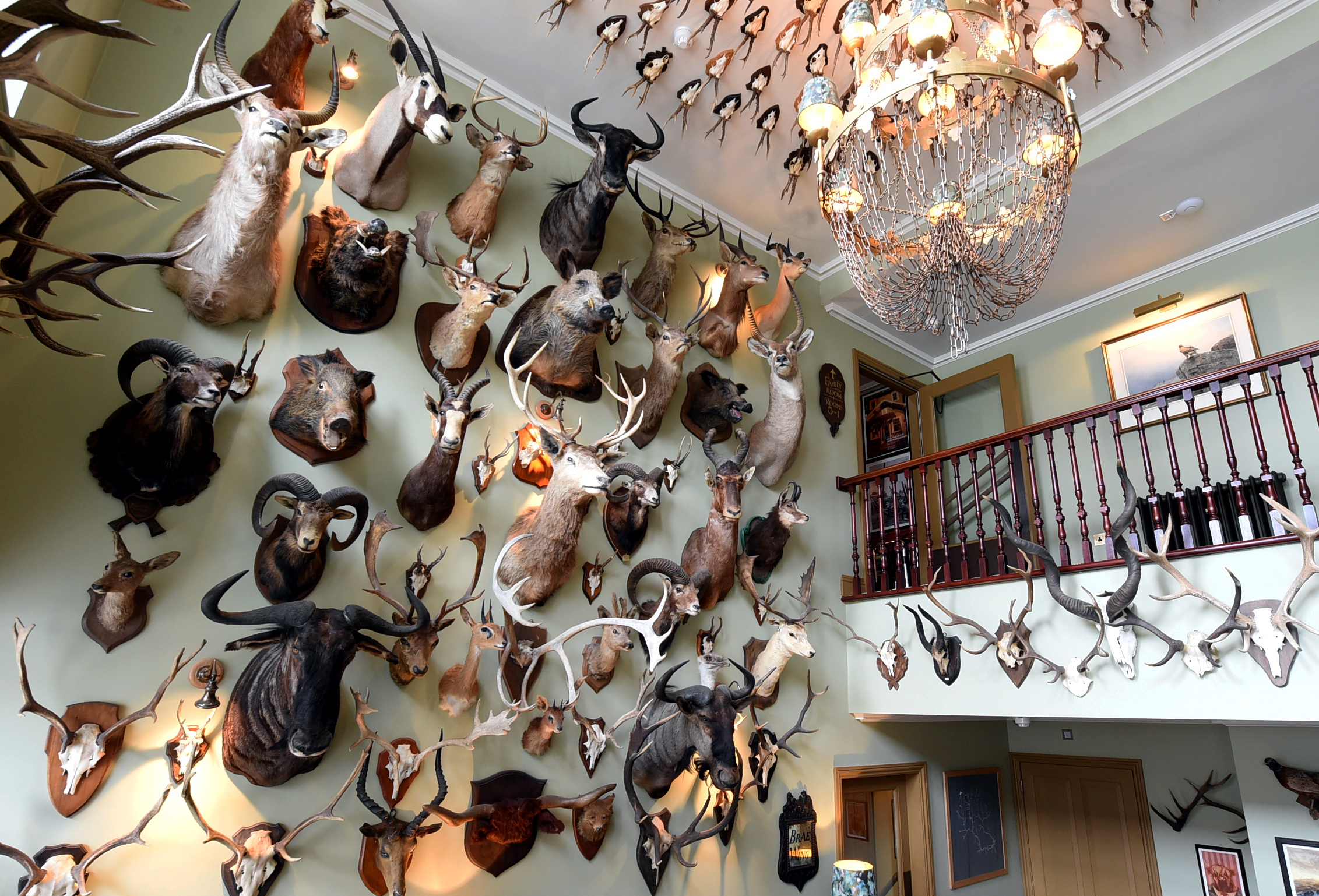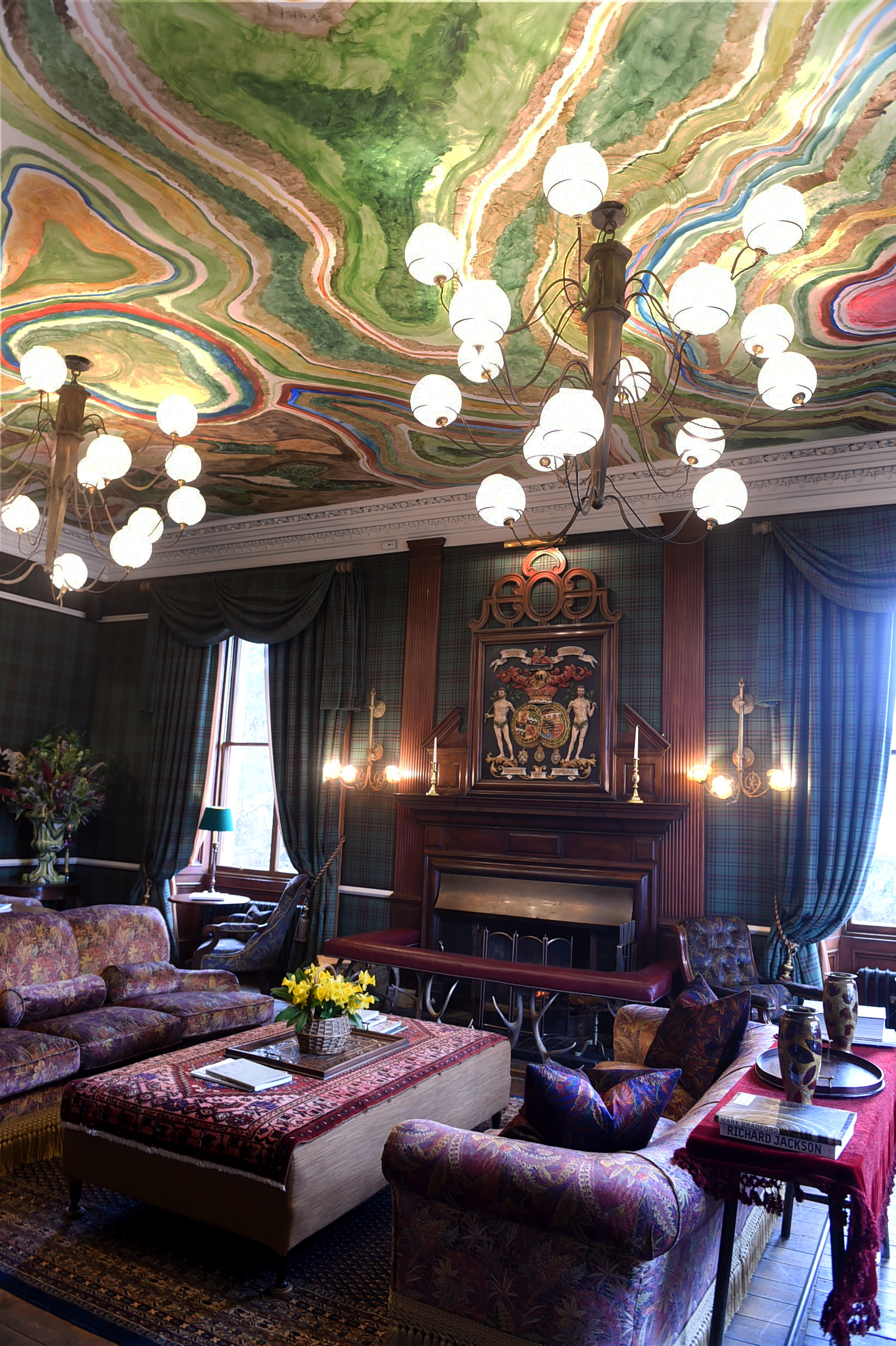 And the bedrooms are just as exciting to explore as every one is themed to an individual or time in history that resonates or has links with Braemar.
"There's an Indian room which is inspired by Abdul Karim – an Indian attendant of Queen Victoria – and in it there's a beautiful little pocket photograph album which he gifted to one of the estate workers at Balmoral," said Russell.
"It's the size of a postcard and is in a glass case.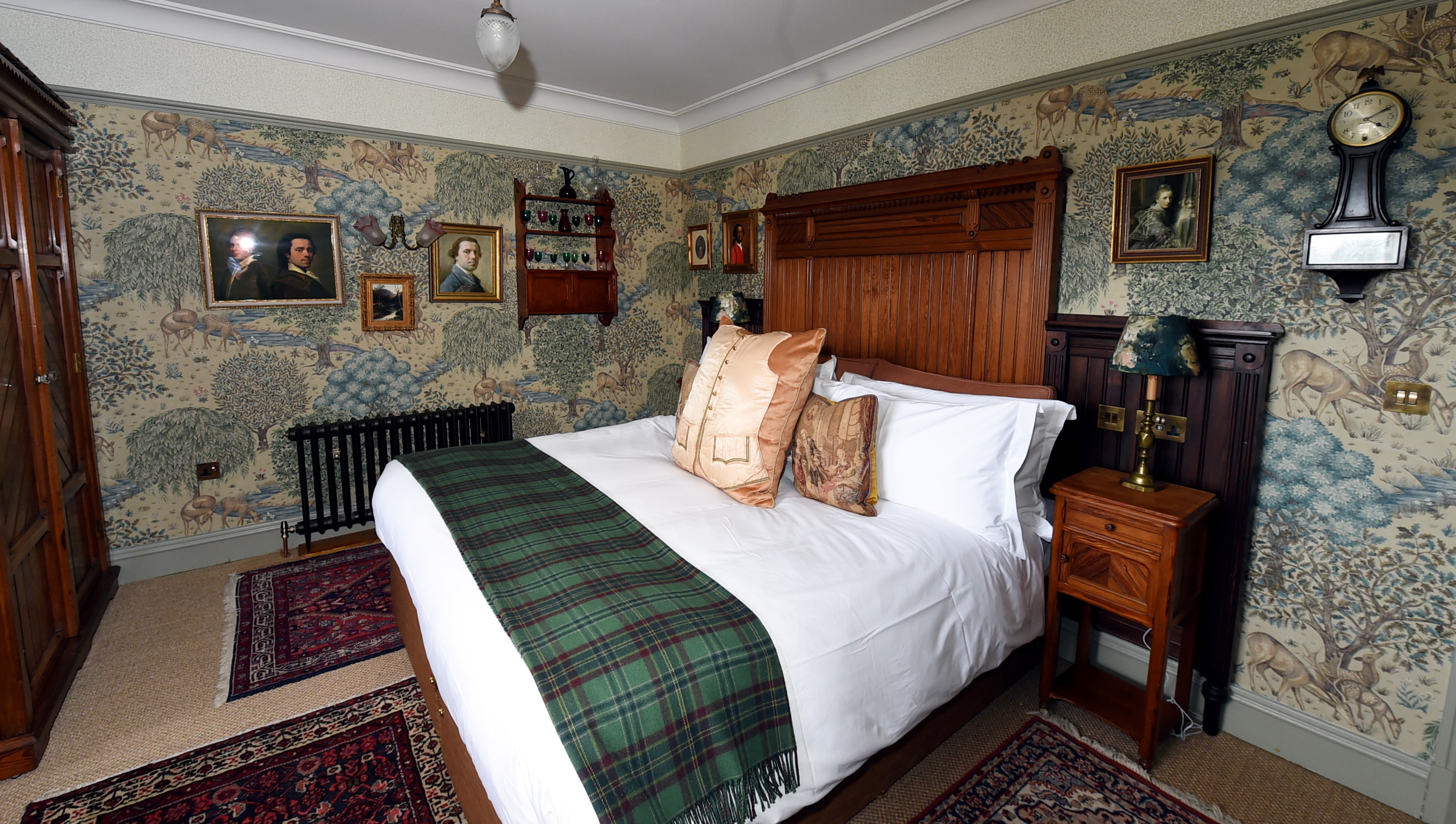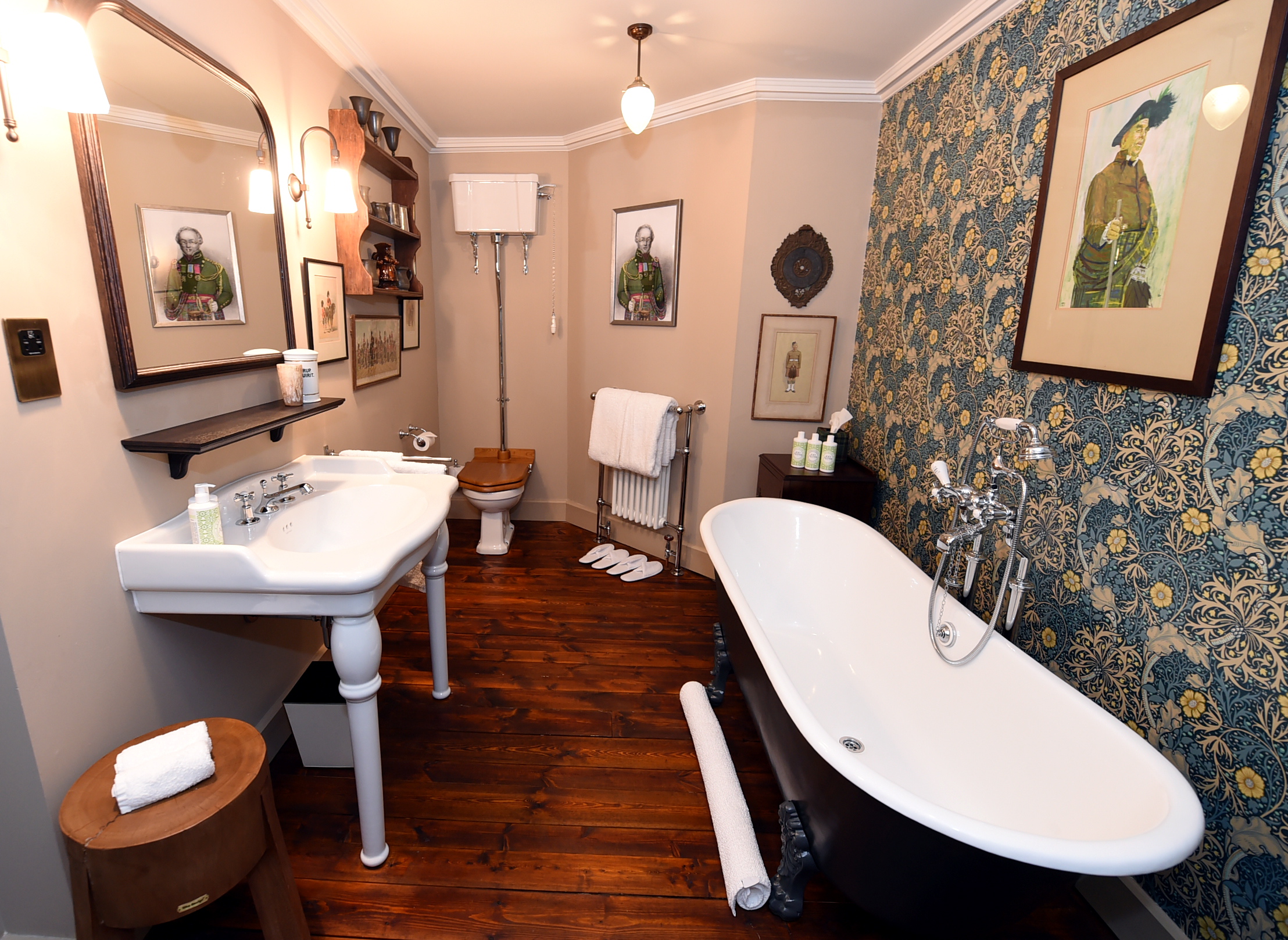 "The room called Bridges has 200 antique Victorian wooden set squares which make up a decorative pattern across the ceiling. There's a room all about Scottish geology which has heaps of framed pictures across the ceiling. It's all about creating things that people wouldn't expect to see.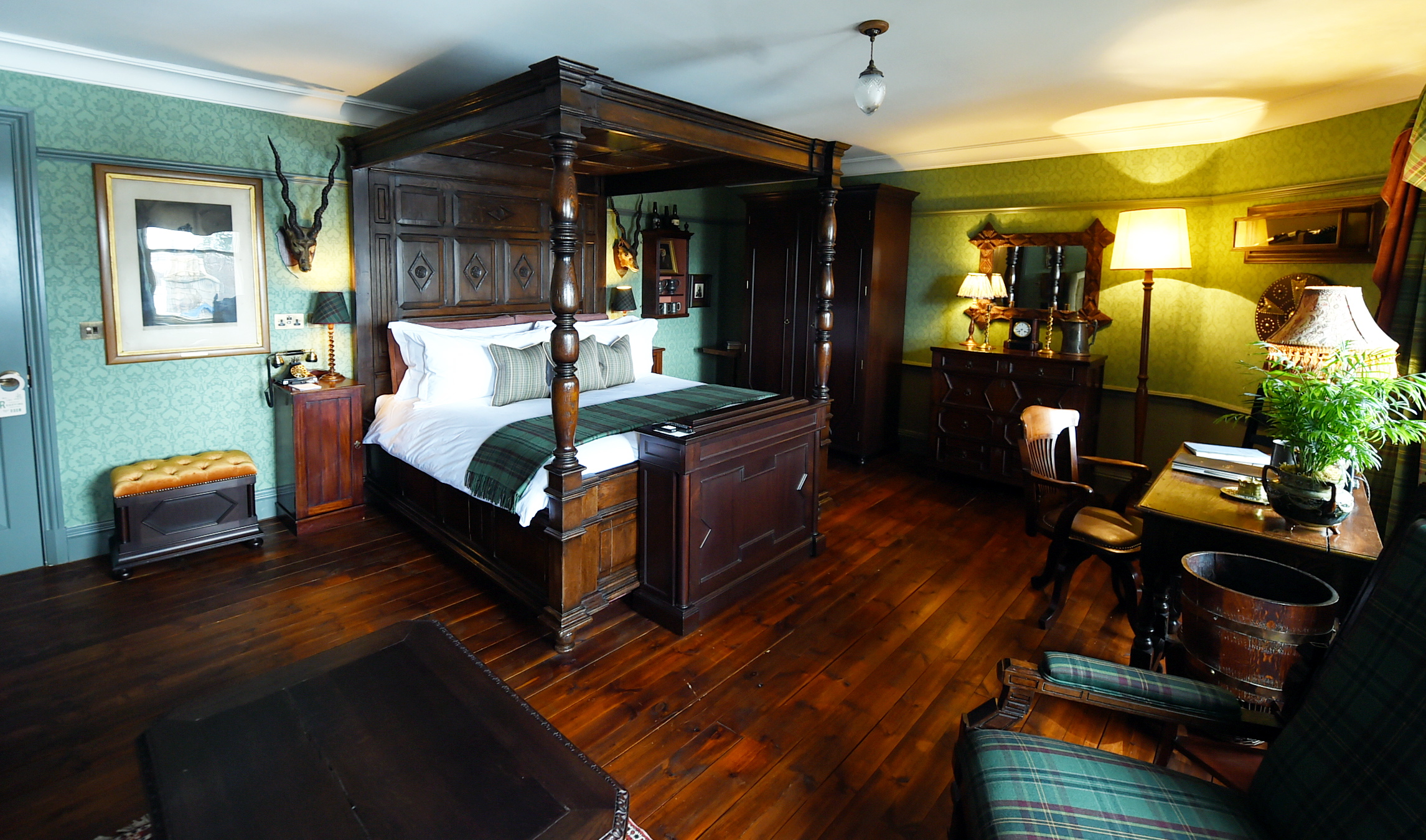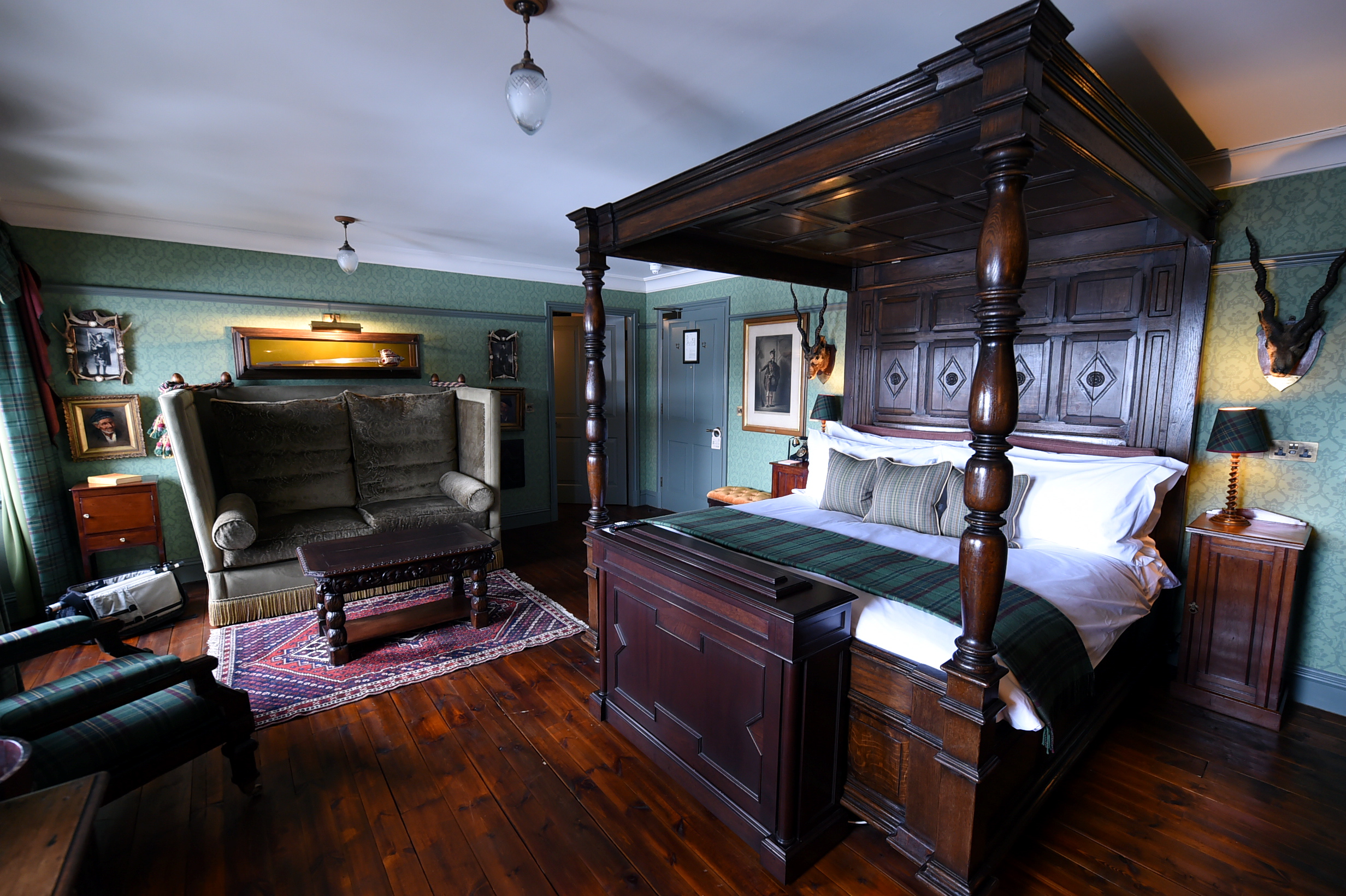 "We were working with rough periods for the different rooms and there was a huge choice of wallpapers, we had around 100 of them. For instance, the John Brown inspired room, we did a lot of research into him, found out what he liked and captured his personality in the whole interior."
The designer was also passionate about showcasing the talent of local specialists. He said: "We worked with Braemar Gallery to do the framing and the antler chandelier is made out of 700 pairs of antlers it's a spectacle and it took a lot of organising."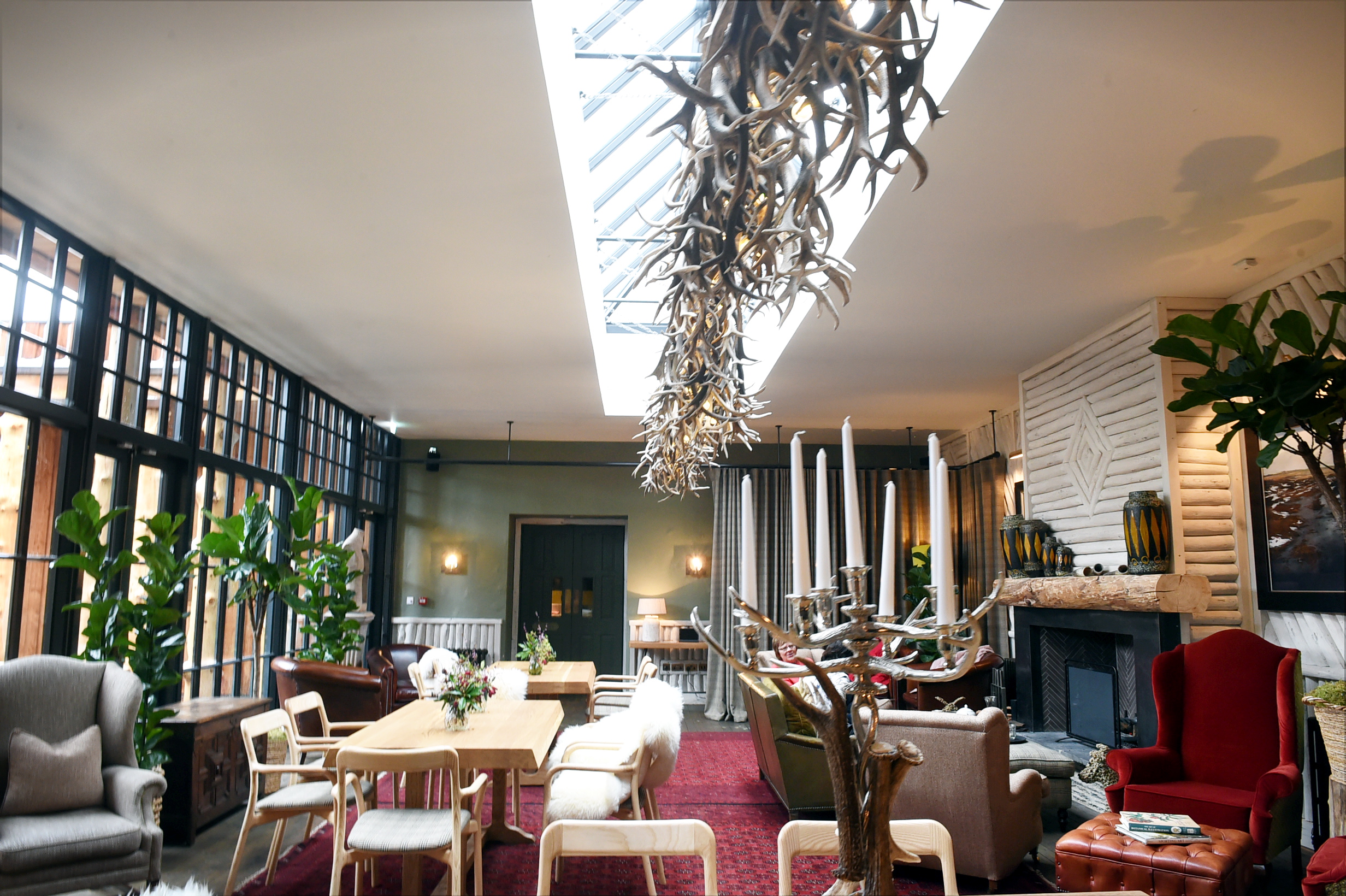 Employing three full-time staff to buy unique treasures and two full-time researchers, the four-year project has been a labour of love for the designer.
But Russell's favourite place can be enjoyed by all.
"It's not really a room, it's more a location – the portrait picture of Queen Victoria which is just outside of the lobby. It's a quiet area and is a very unassuming picture, you may well miss it when you walk in. It's a genuine original and is very special – it's even got an inscription by her too."
The hotel boasts its own bespoke tartan and tweed which Russell has managed to incorporate it into the redesign in a variety of ways.
He said: "The tartan is a deep green and the tweed is an autumnal grey and beige. Together we've brought in notes of it throughout, using it on soft furnishings like curtains, throws on all the beds and it has been hand-painted on the walls too. It's a lovely subtle touch and people enjoy trying to discover where we've used it."
Visit thefifearms.com for more information or to book on to one of the tours of the hotel.