Angelic Aromas Aberdeen is known for perfume-inspired candles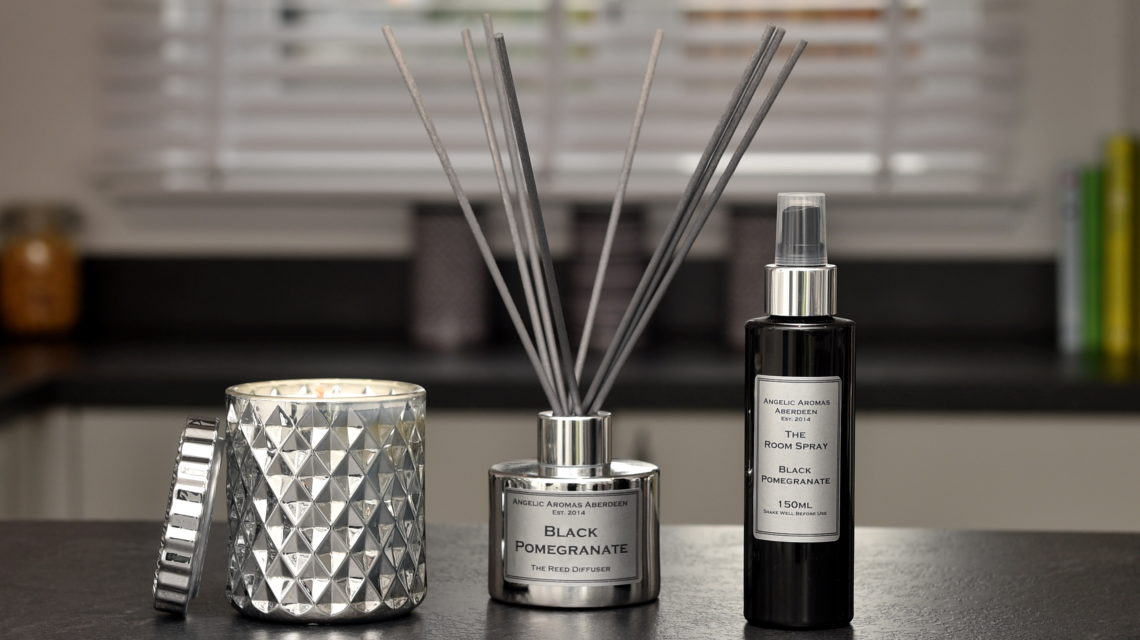 Angela Diaz, owner of Angelic Aromas Aberdeen, can easily help you make your home smell like Tom Ford's Black Orchid, Chanel's Coco Mademoiselle or Creed's Aventus.
The talented candle maker, who set up her business in her Aberdeen home five years ago, buys oils that smell similar to popular perfumes to create a range of perfume-inspired candles, reed diffusers, room sprays and body lotions.
Angela said: "My products inspired by Tom Ford's Black Orchid perfume are massive sellers.
"Guys also love my Aventus-inspired products because they like to get something which is the fraction of the price and smells very similar.
"Other popular scents are Mademoiselle and La Vie Est Belle."
Angela sources her oils from afar – and close to home.
She said: "One of my oil suppliers is fairly local; some of them are from America and some from the UK. I'm on a lot of forums because other candle makers are in a similar situation – we're all looking for good-quality oils. A lot of research went into finding the perfect scents."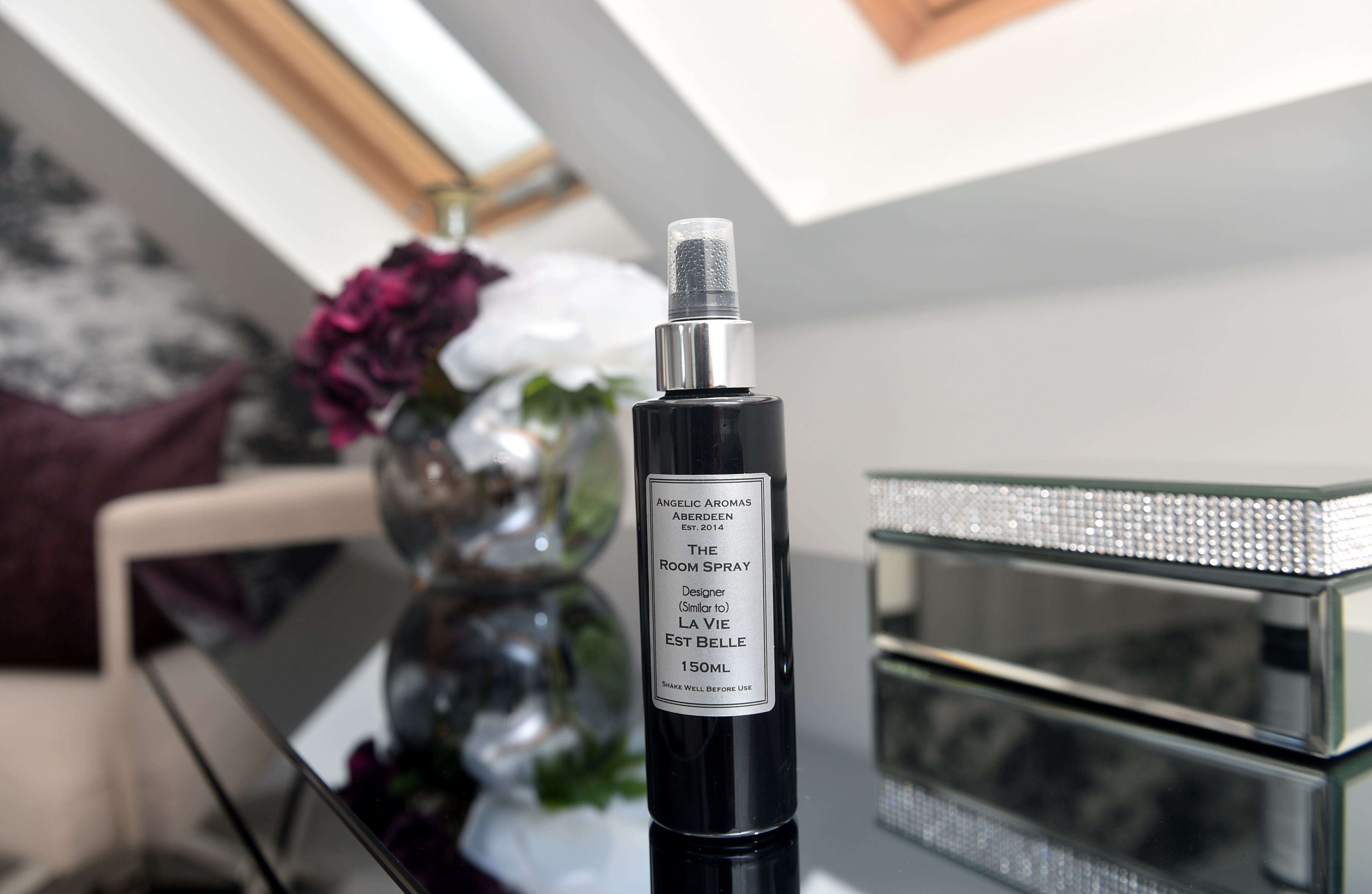 In addition to her perfume-inspired products, Angela creates her own scents and it took her years of testing and re-testing to achieve her desired aromas.
She said: "Before I start selling a new scent, I give my new products to my friends and I also put them in every room in the house to test them. Once I'm happy with them, then they go on the market.
"My strawberry and rhubarb scent is always very popular with customers."
To create her candles, Angela opts for environmentally-friendly soy wax rather than paraffin wax which is often used by high street retailers.
"Soy wax is definitely a cleaner burning wax than a paraffin wax," said Angela.
"A lot of candles from high street brands use paraffin wax, which can make walls black and ruin your decor. If you're using soy wax, you get a cleaner burn because it's a natural wax.
"It's a difficult wax to work with but once you've got it, you've got it, and it's better for the environment."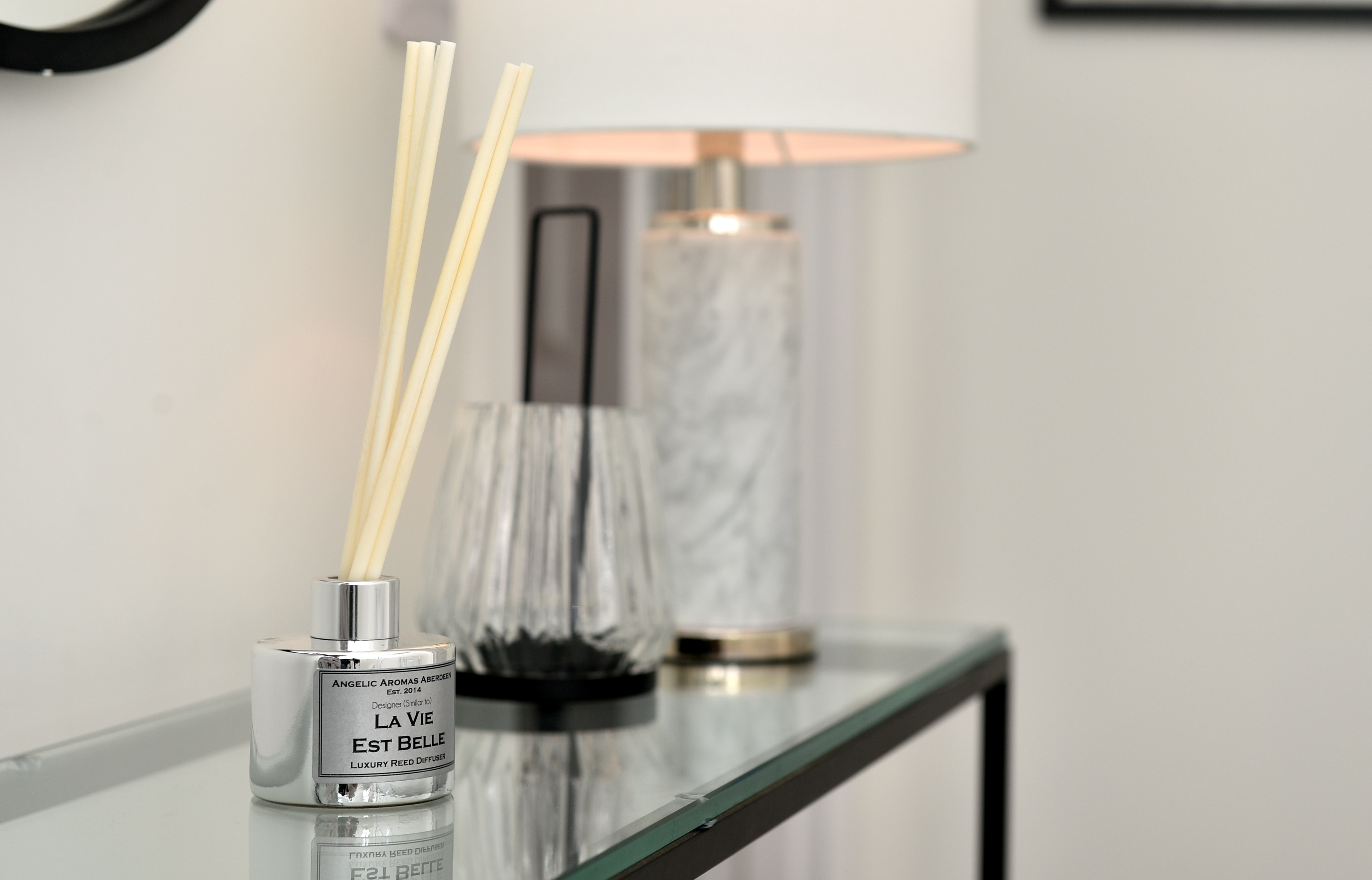 While Angela is mainly known for creating beautifully-scented candles, her other products – including reed diffusers and refills, room sprays, car diffusers, melts and body lotions – have also been growing in popularity with her customers.
She said: "Every product is handmade by myself.
"The first thing I ever did was a melt and that will always be a big seller for me, but my room sprays and reed diffusers have really taken off recently.
"Many people don't like lighting a candle in their house. For example, if they have small children or pets, they tend to go for reed diffusers instead. And because I also offer the option to buy refills, it draws them back to me."
While her candle business could easily be a full-time job, Angela also works as a domestic assistant at Aberdeen Royal Infirmary, where colleagues encouraged her to turn her hobby into a profitable business.
She said: "I used to make a lot of different candles and I would give them to my friends, nurses and doctors. They all thought my products were very good, which gave me the courage to start selling them.
"I get up in the morning, put my apron on and I love every minute of candle making. It's a brilliant job, but it can be very lonely because you're on your own the whole day. So when I go to work in the evening, I get to socialise and meet my friends.
"I think I have the perfect balance."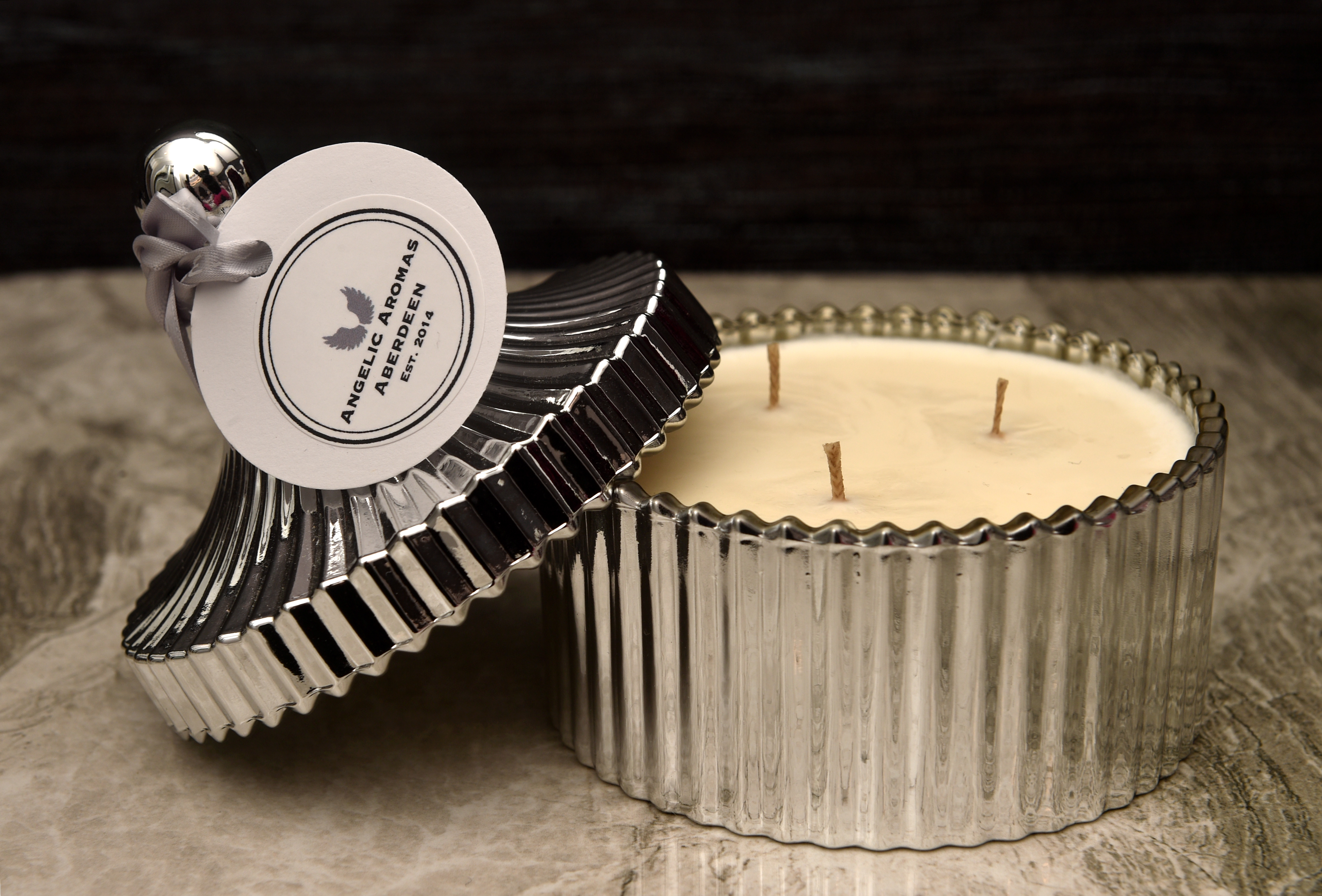 Angela first started selling her products at local pop-up events and markets but has now launched her first website ensuring she can reach a wider clientete.
She said: "It was extremely busy when we first launched the website two months ago.
"I was pulling my hair out thinking I would never manage to make so many candles. I make all the orders, box them and then my partner Alan goes to the post office to send them off.
"We also go to The Crafters Roadshow in Aberdeen's Union Square and I have a monthly event in Tesco in Woodend. Our candles are stocked in Myriad shop in Ellon, too. We're definitely a busy wee business."
Angelic Aromas Aberdeen prides itself on being a family business, too, with everyone chipping in to make the firm a success.
Angela said: "My son Justin, who studies business management, wants to be a big part of it. And my 15-year-old daughter Caitlin also comes up with a lot of ideas.
"My partner Alan mainly helps me with The Crafters Roadshow. He always encourages me and gives me ideas for new products. He supports me 100% and that's why we're finally getting married next year after being together for 16 years."
Since candles took over their entire family home, Alan decided to buy Angela a cabin where she can continue to make more products.
She said: "I started off with a candle room upstairs, then I took over one of the other rooms and when I took over the living room, Alan got me a log cabin which is outside. It's brilliant and I still have a candle room in the house."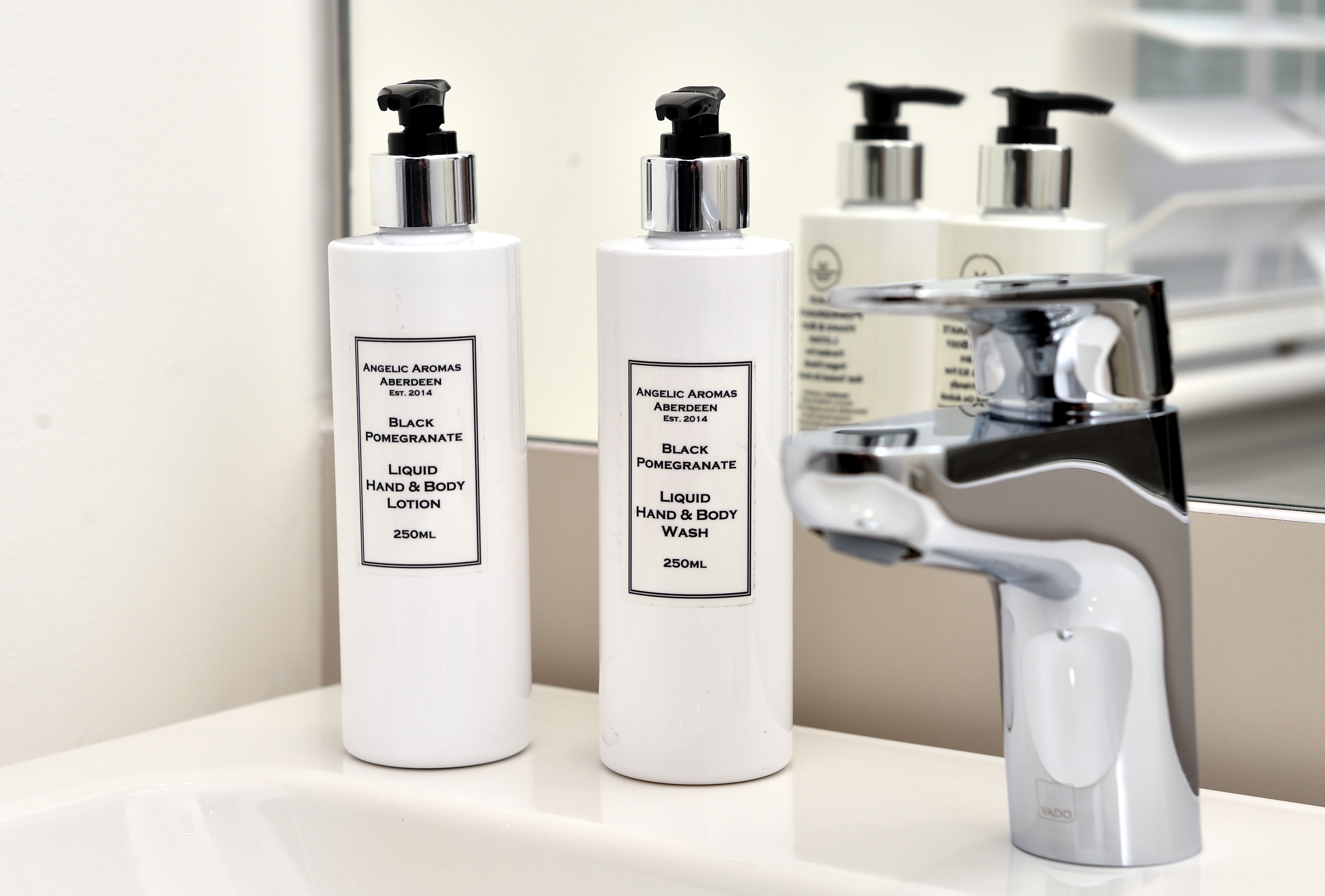 Angela said the highlight of her candle-making career is seeing her loyal customers return for more scented products.
She said: "Seeing people come from afar to buy my stuff has been amazing. I had people coming on the train from Glasgow in the morning to buy my candles during Christmas time at The Crafters Roadshow and then going back.
"We recently gave Stewart Milne some candles for their showhomes and they had such a great feedback that they put an order for more diffusers, which has been amazing."
Visit angelicaromasaberdeen.com to shop the wide range of products.