Ambiance interior designer looks to the outside to inspire the inside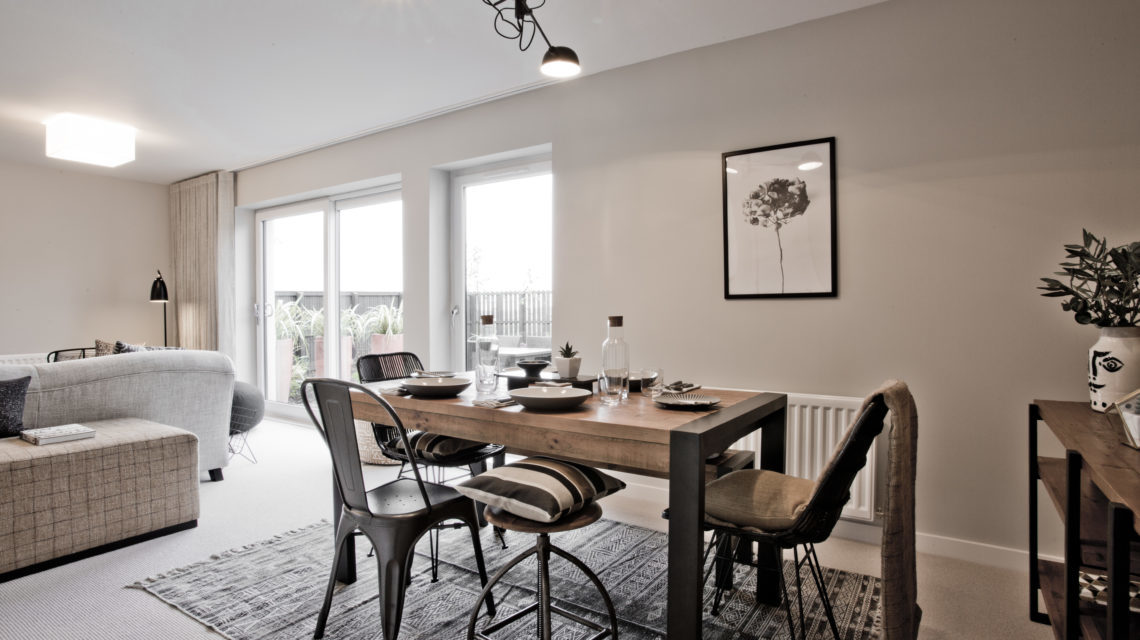 When it comes to designing a show home it's important to follow your brief and bring something completely fresh to the table.
Taking a different approach to the architectural style of their properties, house builder Scotia Homes tasked one local interior designer to completely go off-script and design the interiors around the exterior. Taking inspiration from the architectural structure of the new show home out near Foveran Village in Ellon, Karen McKimmie, director of Aberdeen-based Ambiance Interior Design, set out to develop a unique and complex portfolio for the house builder.
With a new design front which resembles a Scandi/Nordic look outside, it was vital for Karen and her team to capture the style throughout the three-bedroom show home to showcase what individuals could achieve with the other three and four-bedroom houses in the village.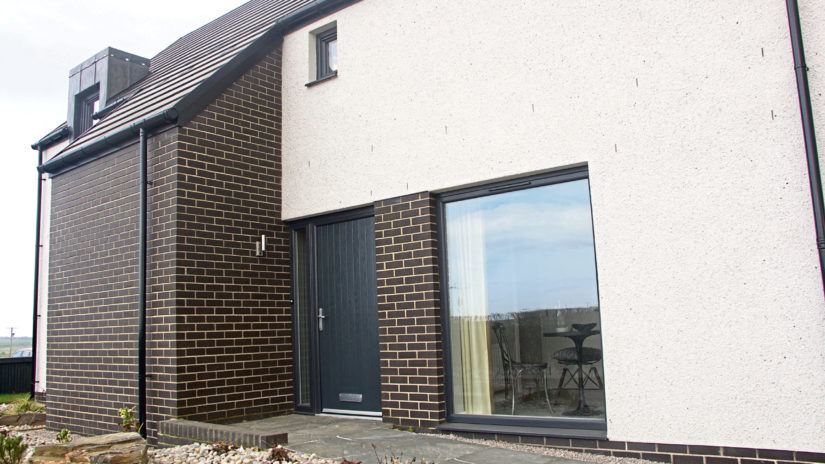 Karen said: "This development was a change of direction for Scotia. The architectural style of the exterior went in a completely different direction.
"It's a much more contemporary style of architecture and because it was a new product we had to do something that suited the whole style. The exterior is stunning and we needed to ensure we captured that indoors. Inside it's pared-back urban living.
"The Scandi/Nordic look is really in but we wanted to have something with a little more soul and comfort to it. It had to be minimal but not too aesthetic."
Coming away from injecting colour into the home, Karen decided that monochromatic tones and different textures were to be the focal point of the design project.
"It's quite monochromatic so we built it in with different textures. We've used some really brilliant fabrics throughout as well as graphic patterns to make statements, rather than add bold colours.
"The side table in the living area has a gorgeous checked pattern n it and the vases like the one with the man's face on it from Design Vintage is a really fun addition to the room. We try and use as many local shops as we can but we also look online for inspiration, too."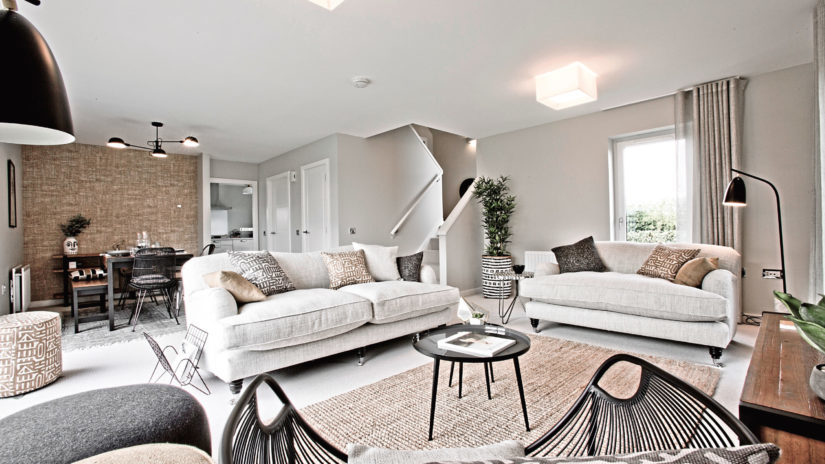 The three-bedroom detached house with a garage out back took around four months for the Ambiance team to complete.
Looking to key trends, Karen incorporated the trend of the moment – raw materials – bringing a current, modern yet comfortable feel to the home.
"The industrial and wooden effect is very popular just now. Using raw materials and mixing them with graphic patterns and soft woven textures seems to work very well and we've done a lot of that in the open-plan living and dining area. The touchy-feely textures are really in and makes it super homely and dynamic all at the same time."
Talking about incorporating interesting and stand-out accessories without cluttering the space was fundamental for her to ensure a "fine balance" was achieved.
"Interesting accessories that have form and shape were really important to give it some excitement.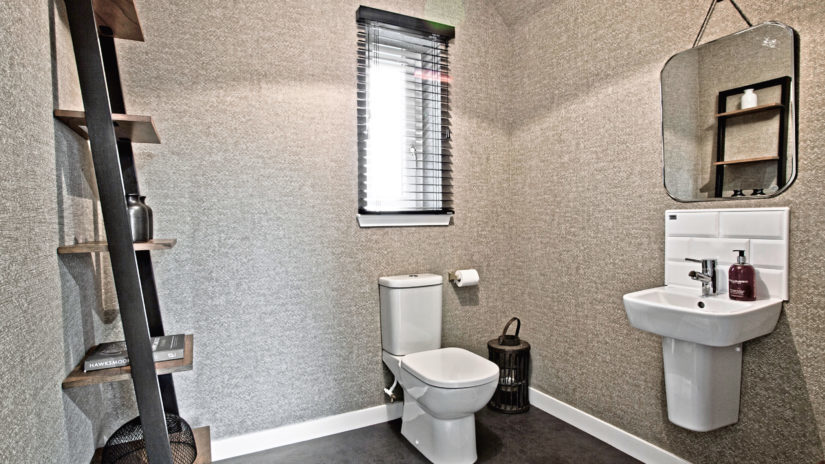 "The huge vase in the living room a perfect example of this.
"There needs to be a fine balance of having enough furniture in it and putting interesting things in so it's visually exciting. Ensuring you don't clutter is important.
"There's so many accessories you can add but don't forget to step back and look at the bigger picture.
"Accessories are great, but we wanted the space to look sophisticated and not cluttered."
Bringing light into the space was also vital – especially with the Nordic and Scandi theme – so Scotia incorporated large windows and glass doors that Karen has accentuated with light curtains and discreet fixtures.
"The windows in this property are brilliant. We put in very discreet top fix tracks into the ceiling so you weren't aware that there were curtain tracks. The curtain is a really sheer fabric so even when they're closed, there's still a feeling of light and airiness in the room. It's the same in the kitchen too – it just makes the space that little more bright."
Using a variety of contrasting natural textures Karen has also incorporated this popular trend in the kitchen too.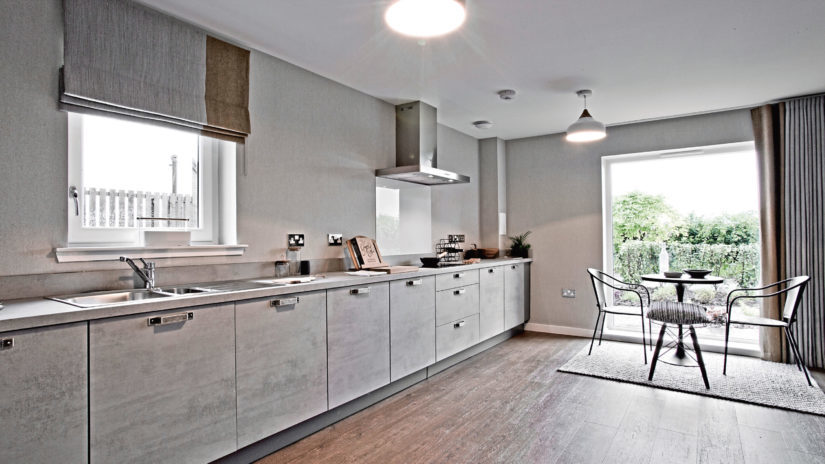 "Contrasting textures is big just now. The concrete look of the cabinets against the wooden floor works so well. Putting two natural textures against one another shows that pulled-back neutral look again and it works so well."
But it's using textured or wallpapers with unusual designs and masking them as natural materials or tiles that brings a fashionable and current feel into the home.
"The utility room is actually just wallpaper. These encaustic tiles are so in vogue at the moment and I guess there is a worry that you might fall out of love with them later down the line. With this in mind we went for a wallpaper to emulate them which is great as it can be easily changed.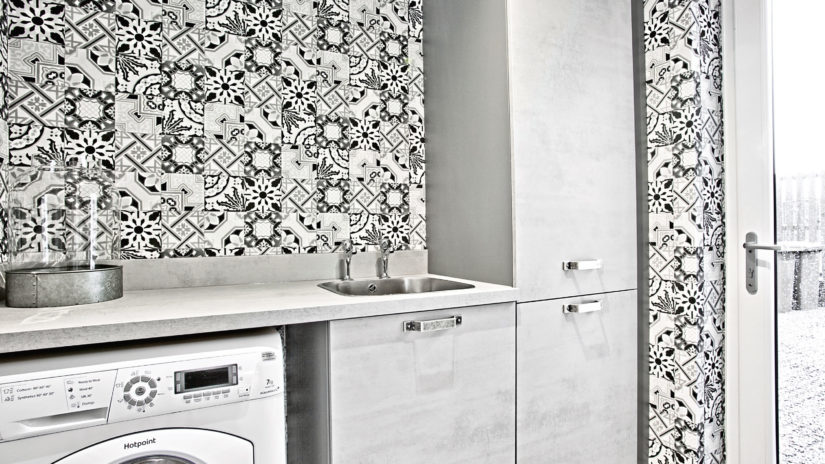 "Textured wallpaper is really popular right now and we've used it in a lot of the rooms. It's in the living and dining room, the bathroom and it carries on upstairs into the bedrooms, too. It's really beautiful and is superb on one wall. You can make one feature wall of it, or cover the whole lot to give it a cosier feel."
Moving upstairs where less is more, Karen has subtly added in some Scottish inspirations with key fabrics while keeping accessories minimal.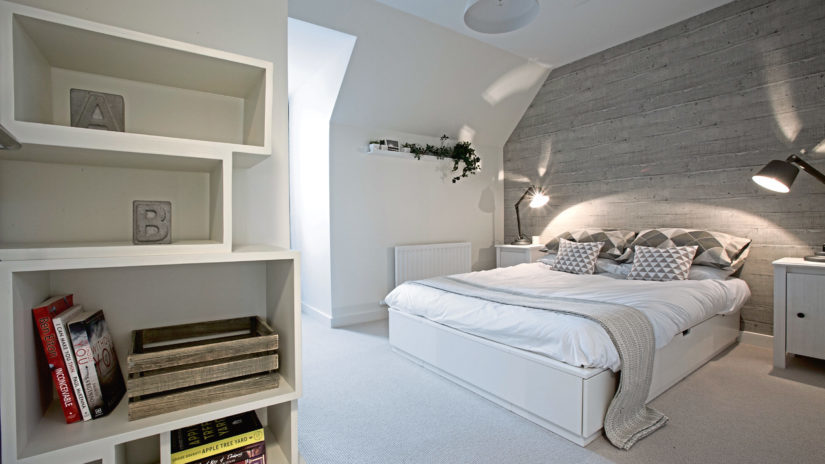 "Upstairs we've used a lot of natural materials and fabrics rather than being overly decorative. We've not put any pictures up on the wall as we wanted it to be very minimalist and focused on other smaller detailing instead. We added some foliage in upstairs bringing a natural touch in again but it's the simplicity of these spaces that we wanted to capture.
"The tartans in the bedroom really just make it a bit more dynamic. It's moving away from the obvious. It creates something more of a masterpiece rather than just having the same old."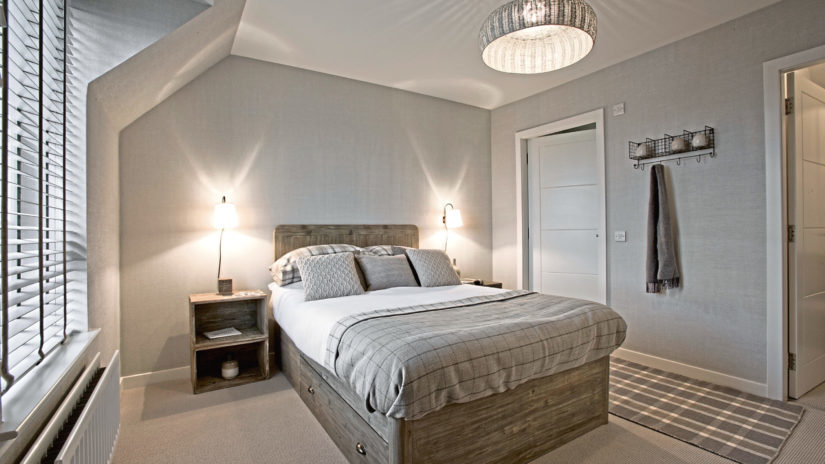 But its keeping a theme or trend flowing naturally throughout a home that Karen feels works best when trying to re-design, sell or update your home.
"We've carried the theme throughout the house but yet no two rooms are the same. It gives the house a sort of softness and it almost makes the house seem bigger if it tonally flows, rather from jumping from one colour to another, which is great for people looking to buy or sell. It's quite a task to give them their own personalities by using different elements but it really works and it's been perfect for the overall feel of this home."