Aberdeenshire's Sakura Florist finds new ways to bloom in lockdown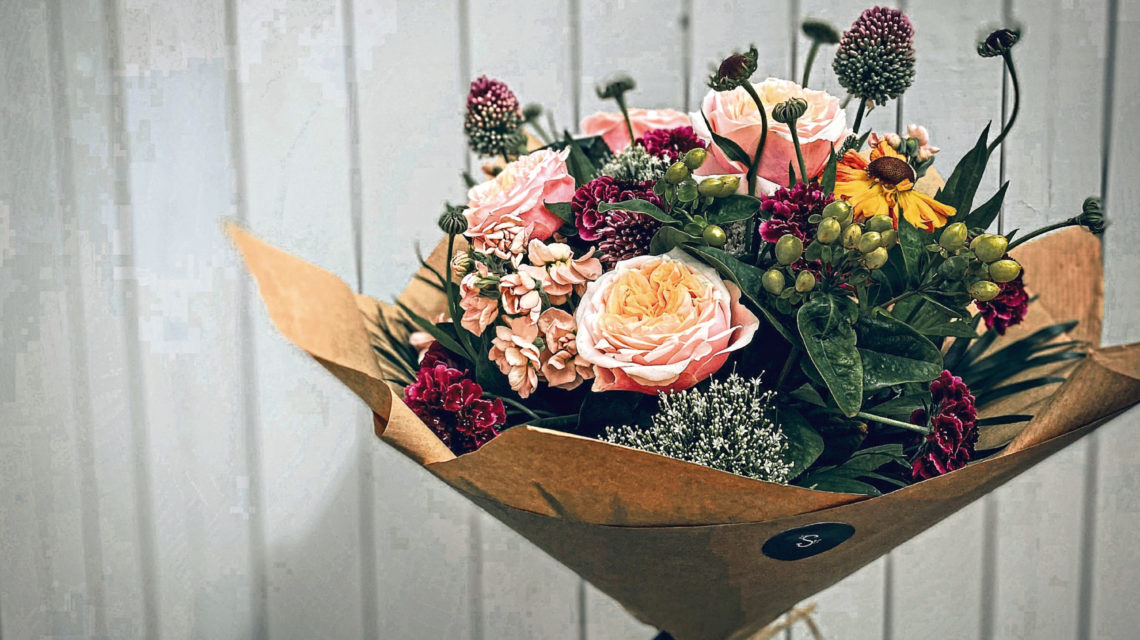 While Lorna Kenny's diary used to be filled with weddings, the talented florist had to shift her focus to flower subscriptions due to coronavirus.
Sakura Florist is mainly known for providing floral arrangements for a variety of occasions and events – from gift bouquets to funeral tributes and wedding flowers and installations.
Lorna, who set up her business in 2014, started her florist career in a small flower shop, which was based in a local hospital. From there, she moved on to a busier Aberdeen florist.
She said: "That's where I was bench trained by senior florists in all aspect of traditional flower design.
"And a few years later I decided to move on and start Sakura."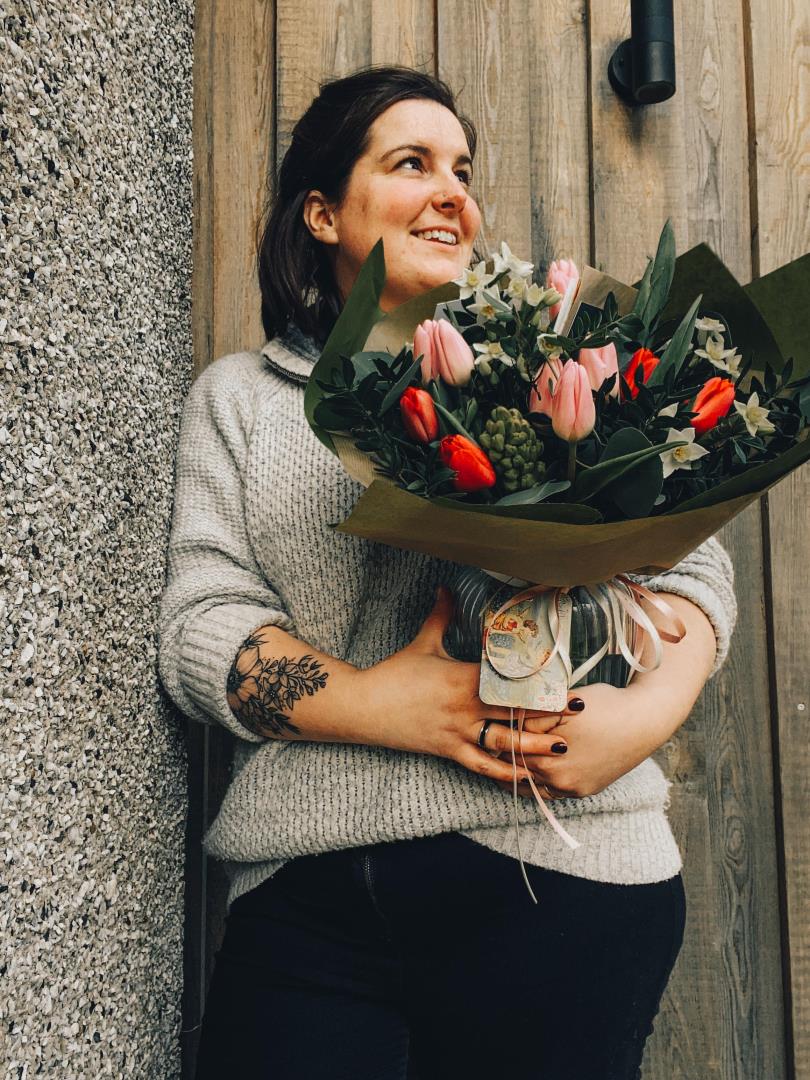 2020 saw the Alford-based business creating flowers for a literacy festival, archways for shops and manor houses, funeral flowers, arrangements for micro weddings and delivering a lot of bunches, jar posies and bouquets.
"It was a real mixed bag of wonderful things," said Lorna.
"Obviously things have changed and I, like many other businesses, have had to adapt in order to keep going.
"Going from a predicted yearly income to nothing was frightening, and I had to make a quick decision – I could either stop completely or turn direction into a more retail-focused business.
"After making sure I could work safely and within guidelines, I set up a web shop and began offering deliveries of gift bouquets around Aberdeenshire.
"I found that customers really appreciated the service and I felt grateful to have become the conduit between loved ones at such a hard time."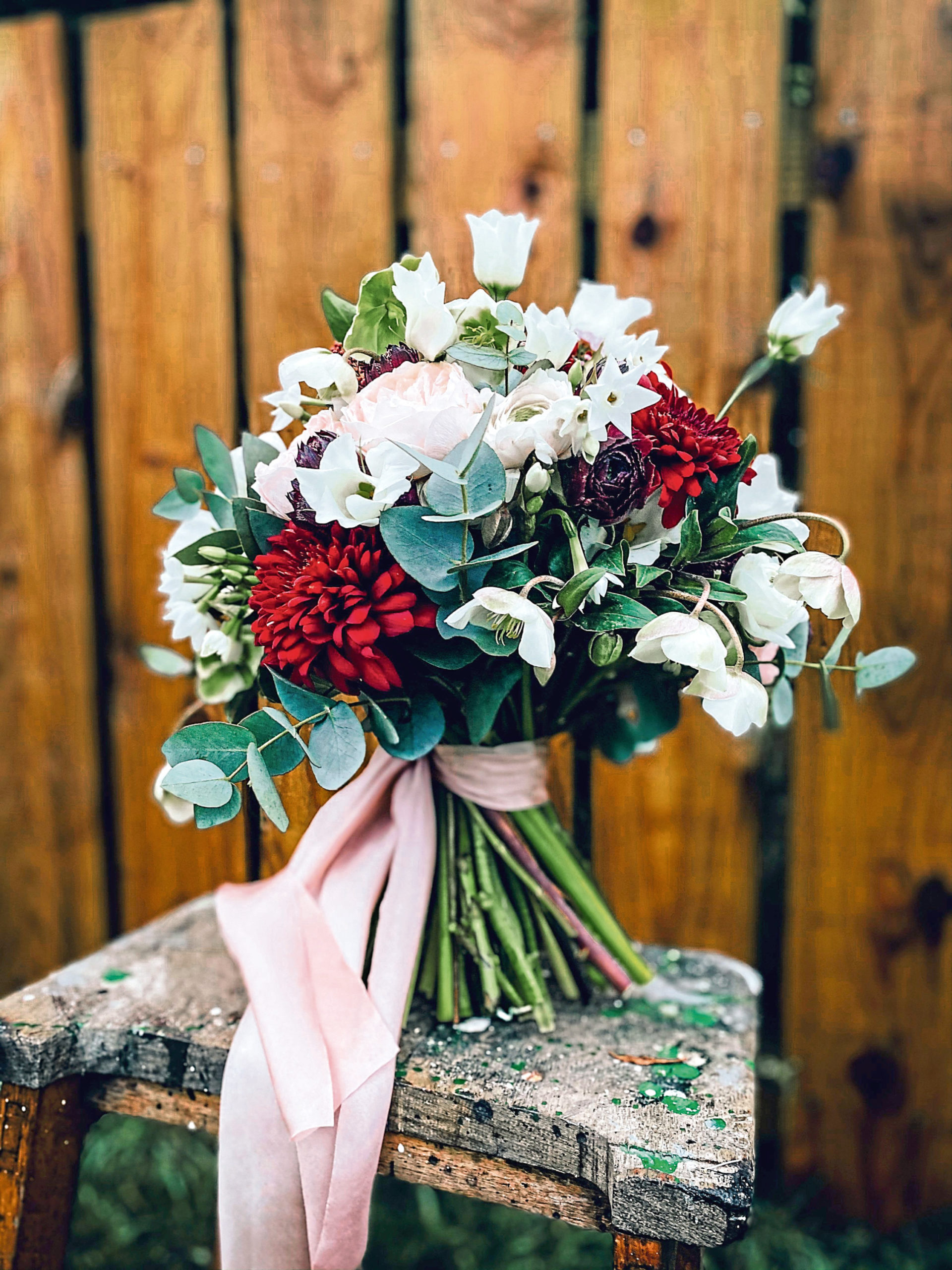 Lorna set up her flower subscription service during the first lockdown.
She said: "I wanted to offer a service for people who enjoy having flowers in their homes on a regular basis.
"I decided to offer a subscription for weekly or fortnightly flowers.
"I offer a simply wrapped bunch of flowers that were different to what you would get from the local supermarket that they could arrange themselves at home.
"It has been so popular and I now have lots of regular subscription customers."
Lorna tries to mainly use Scottish and British- grown flowers.
She said: "There are various wholesalers based in England that I get my seasonal flowers from.
"I'm also very lucky to live so close to a few growers out here in Aberdeenshire and throughout the summer I get the most beautiful Scottish flowers to work with.
"I also order flowers from growers in Holland, France and Italy when I need to."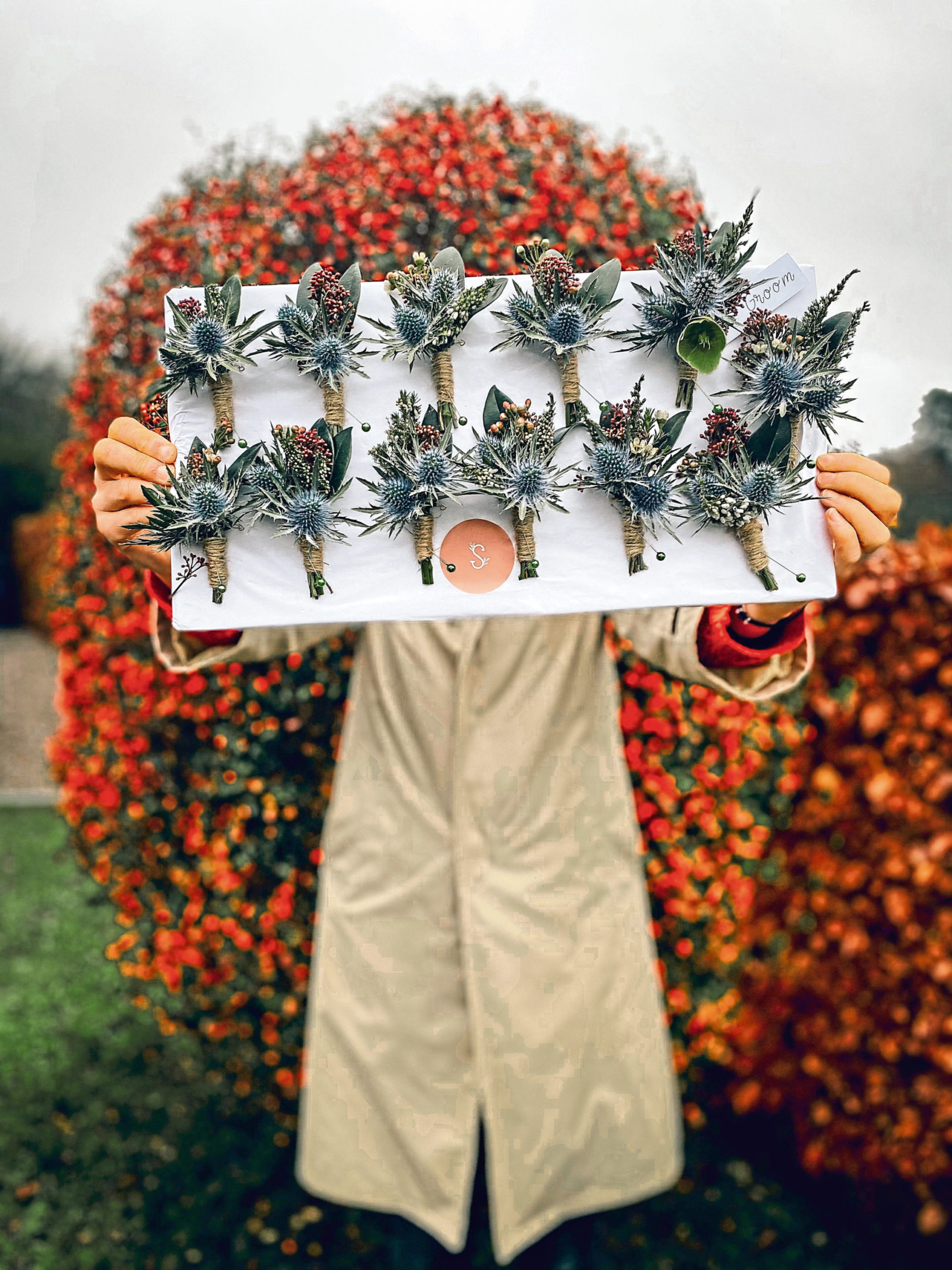 Lorna is already preparing for Valentine's Day, with plans to offer jar posies and trendy bouquets.
She said: "I'm not the biggest fan of the red rose, so I will be focusing on wild posies of tulips, narcissus and other British-grown blooms."
When it comes to Lorna's wedding work, she thinks a close relationship with her clients is one of the most important aspects of her job.
She said: "Each couple deserves a bespoke and tailored service. I'm a perfectionist when it comes to my work and my aim is to provide quality, timeliness and excellent attention to detail – there are no do-overs with weddings.
"I'm not sure I could categorise my style, but I take inspiration from light and all the colours of nature.
"The arrangements I enjoy making are bountiful, with plenty of movement and life."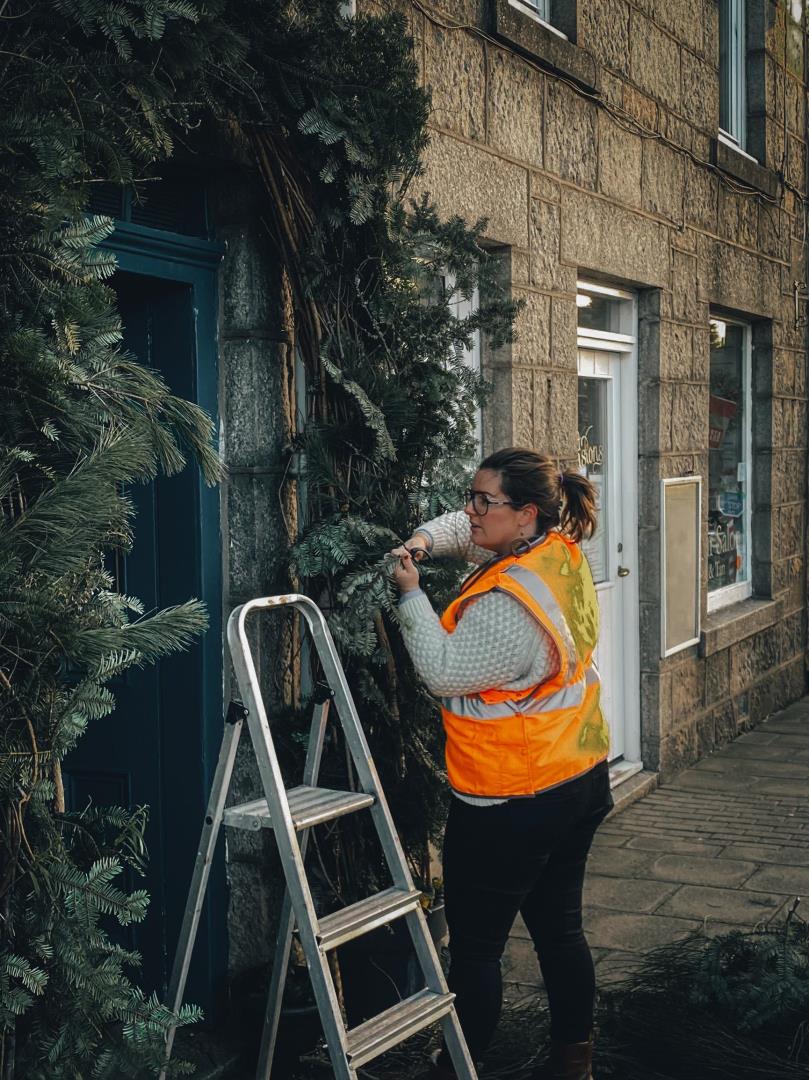 2020 was a big year for Sakura Florist – not only because Lorna had to change up her offering due to coronavirus, but also because she decided to focus on sustainability and eco-friendliness.
She said: "I stopped using floral foam and single-use plastics and I also started making small changes to the way I worked – I wrap flowers in linen or kraft paper, use more natural mechanics in funeral and wedding work and make smarter buying choices with flowers and foliage.
"It will always be an ongoing learning process, but I love learning."
Lorna, who works from her Alford studio, also likes to upcycle various household items and reuse them as flower containers.
She said: "My studio once was a workshop my dad worked in, so it's filled with a lot of vintage crates, old oil cans, tea chests and steel toolboxes.
"I love being able to upcycle old vessels into flower containers and always feel inspired working in the same place I watched my dad work when I was younger."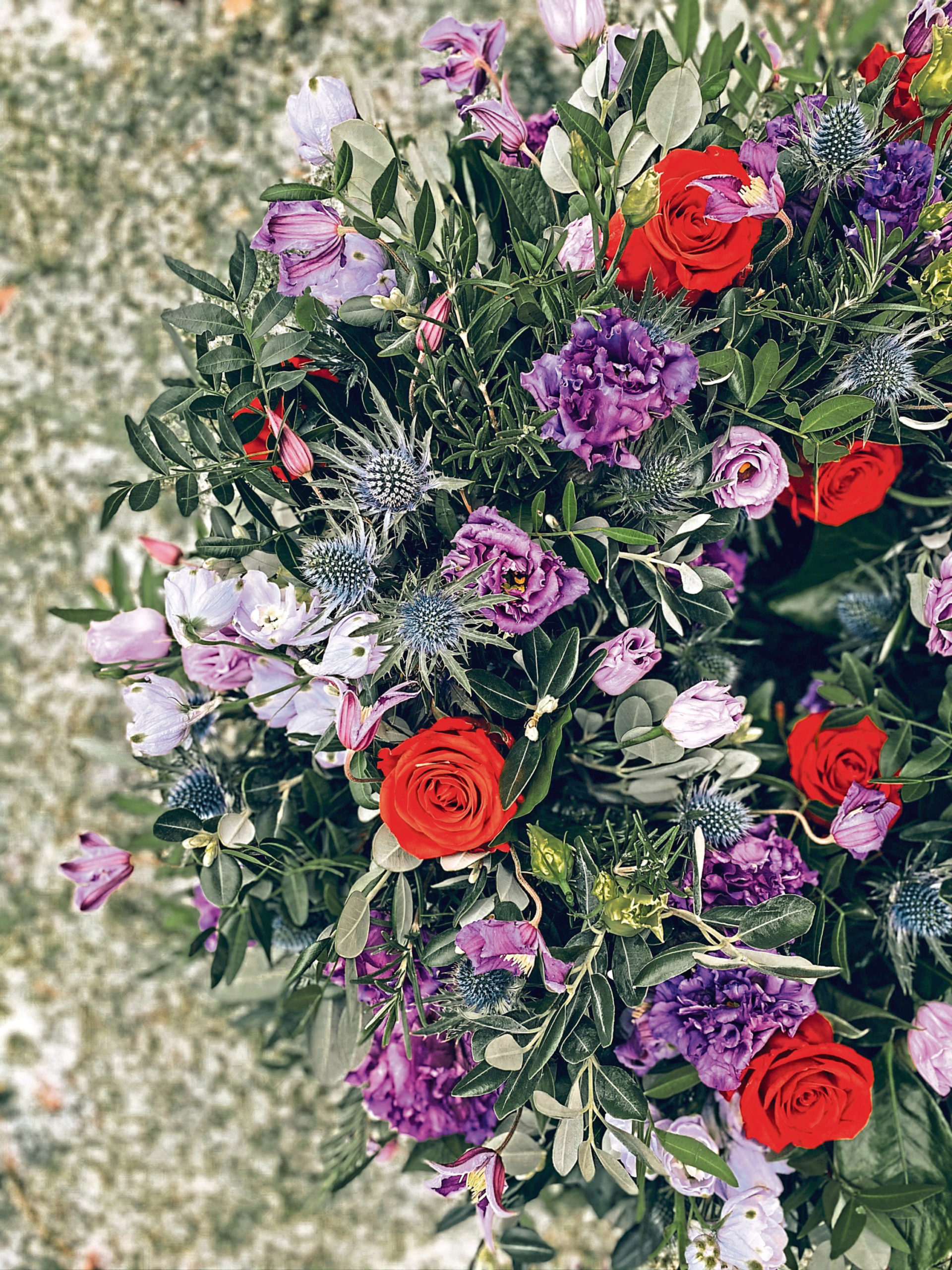 Visit www.sakuraflorist.co.uk for more information and to shop