Aberdeenshire's Paper & Petals offers wedding stationery and beautiful florals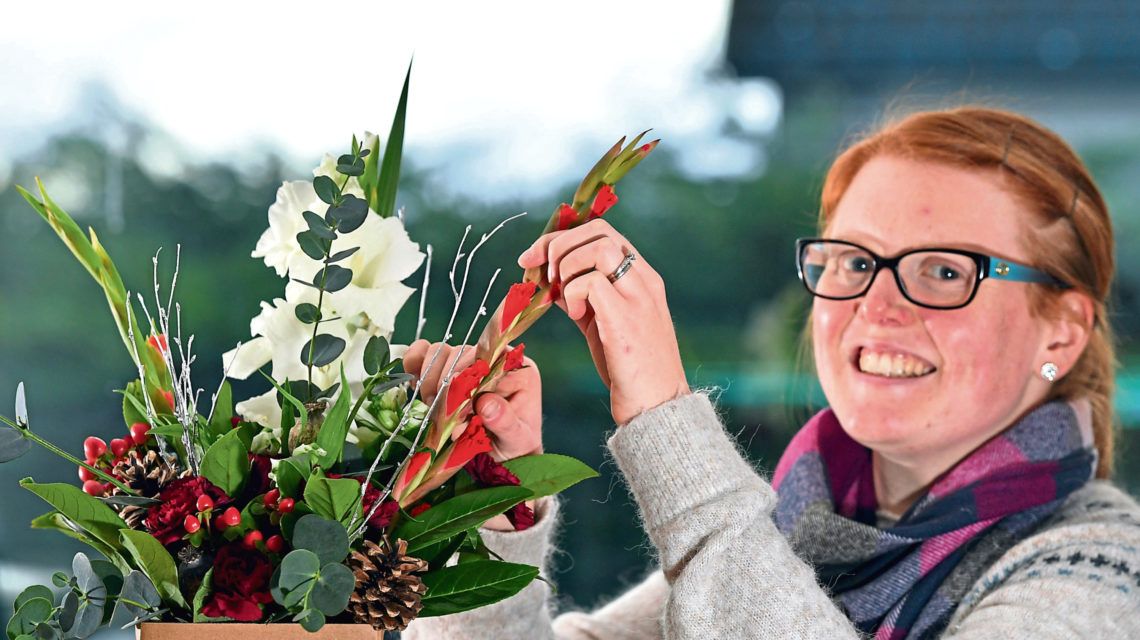 Offering wedding stationery and beautiful florals, Paper & Petals' owner Emma Reid is glad she has diversified her Aberdeenshire business.
Having always loved making greetings cards, Emma set up "E Collection" in 2015.
"I knew that in order to be able to scale up I would need to sell a lot of cards, and so the wedding stationery side of the business was born," said the creative.
"I was going through my professional accountancy qualification at the time, and having a creative outlet really helped keep me sane.
"I still continue to offer wedding stationery and, prior to coronavirus, that was what I was probably best known for.
"But wanting to expand my business, I rebranded last year and added the floral design side too.
"This couldn't have come at a better time because as soon as Covid-19 hit, the need for wedding invites was wiped out, but the need for flowers only rose."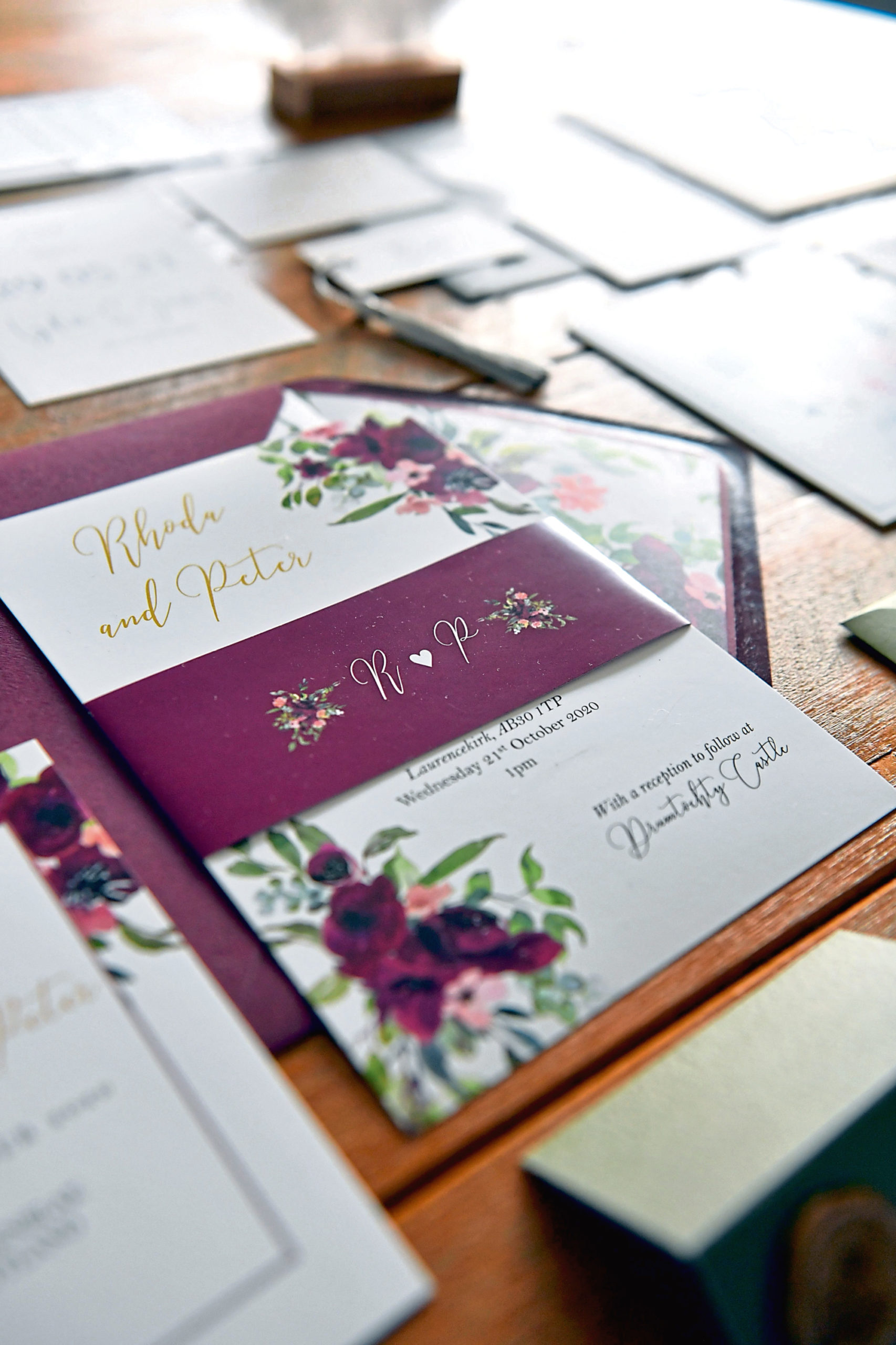 At the moment, Emma is mainly focusing on creating Christmas wreaths and jar posies.
She said: "I am offering wreaths to pre-order and am taking requests.
"I like to get a mixture of fresh foliage and some classic decorative items such as dried fruits, berries, pine cones, lotus heads and luxury velvet ribbons, but I know that just pure foliage wreaths are also very popular.
"My favourite colour combination is burnt orange and teal, but the classic red and green never fails to be a popular choice."
While it is very weather-dependent, Emma said that most wreaths which are kept outside should last four to five weeks, but if you choose to use your Christmas wreath to decorate one of your rooms, it may only last one to two weeks.
Emma added: "Most of my wreaths are made on a traditional moss base to retain water and hydrate the stems of the foliage, however, spritzing regularly with water will also help keep them looking fresh."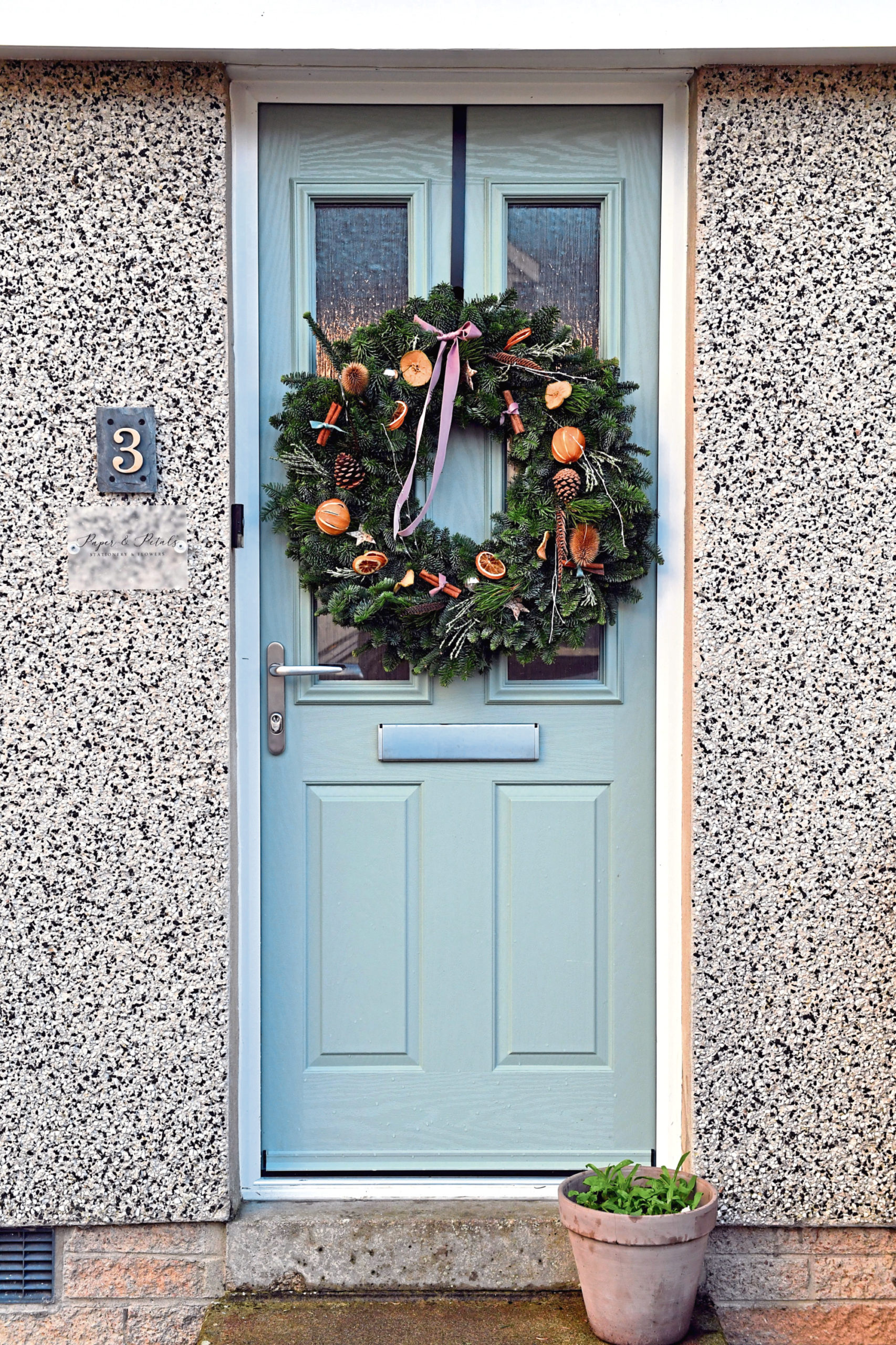 While extremely popular this festive season, Emma's jar posies are a good choice of a present all year round.
"They're a great 'thinking of you' gift," said Emma.
"We're putting a festive twist on it for Christmas and adding a small chocolate to each jar as well as a small Christmas card for a gift message.
"For those looking for a larger gift, we're offering one of our signature gift boxes of flowers, also accompanied by the card for a gift message.
"We're going to be keeping it classic with lots of reds and whites, when doing mock-ups we've been using plants such as hellebores, carnations, roses, thistles and eucalyptus."
Those wishing to add a bit of colour to their homes or hoping to surprise their loved ones with a stylish bouquet could be interested in Emma's flower subscription service.
She said: "This sees flowers delivered every fortnight or every month, for either three or six months, depending on the option that is chosen.
"We curate one style of wrap of flowers each week so that each offering is different and also try to use seasonal flowers to ensure a good vase life.
"We currently deliver within 20 miles of Udny Green – where I'm based – which covers the likes of Ellon, Balmedie, Bridge of Don, Dyce, Inverurie, Oldmeldrum, Tarves and Pitmedden.
"For Christmas, we also have a gift certificate with presentational envelope, which can be handed to the recipient as a physical gift, with the subscriptions all commencing on January 8."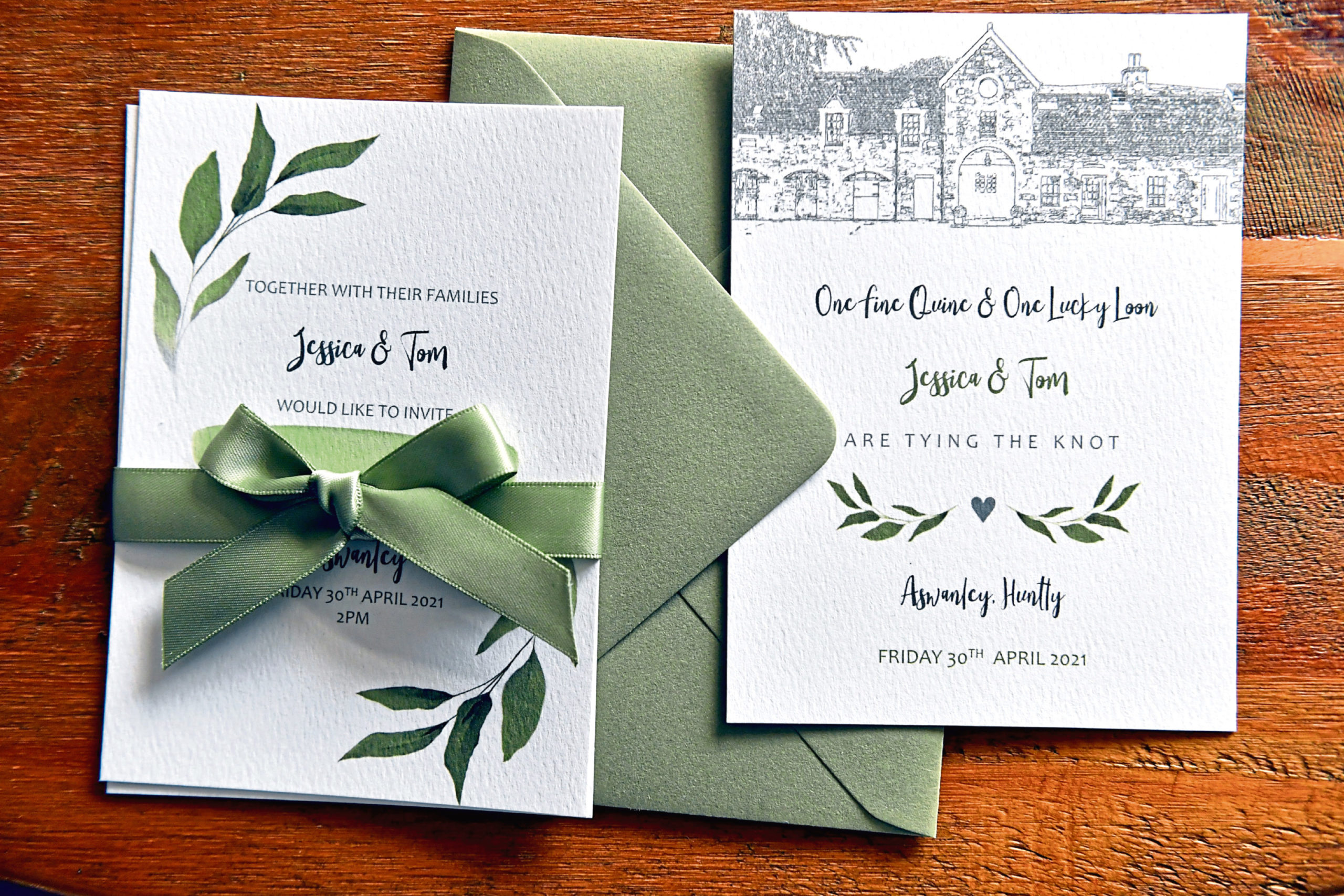 Having hosted a range of wreath-making classes in the past, Emma was determined to bring a bit of festive cheer to her loyal customers this year too.
She said: "With coronavirus not showing any sign of relenting, we thought the safest and most practical option was to host these workshops through Zoom.
"We teamed up with the City of Aberdeen Distillery to offer G&T Christmas wreath-making packages, and we've had a phenomenal response.
"The classes are working well, and offering friends, family and work colleagues an opportunity to all get together and do something festive.
"Once Christmas is over, we will start to look at our 2021 workshop programme, and at least until the summer are likely to be online."
In addition to running Paper & Petals, Emma also works part-time for business management consultancy Grant Thornton.
She said: "The company is hugely supportive of part-time working, which is how I manage to make the business work. I like to keep the balance that doing both offers, working for yourself means risks and a lot of time spent working alone, whereas for at least part of the week I get the benefit of colleagues."
Visit www.paperandpetals.wixsite.com/paperandpetals for more information and to place an order