Aberdeenshire bamboo business branches out to offer real Christmas trees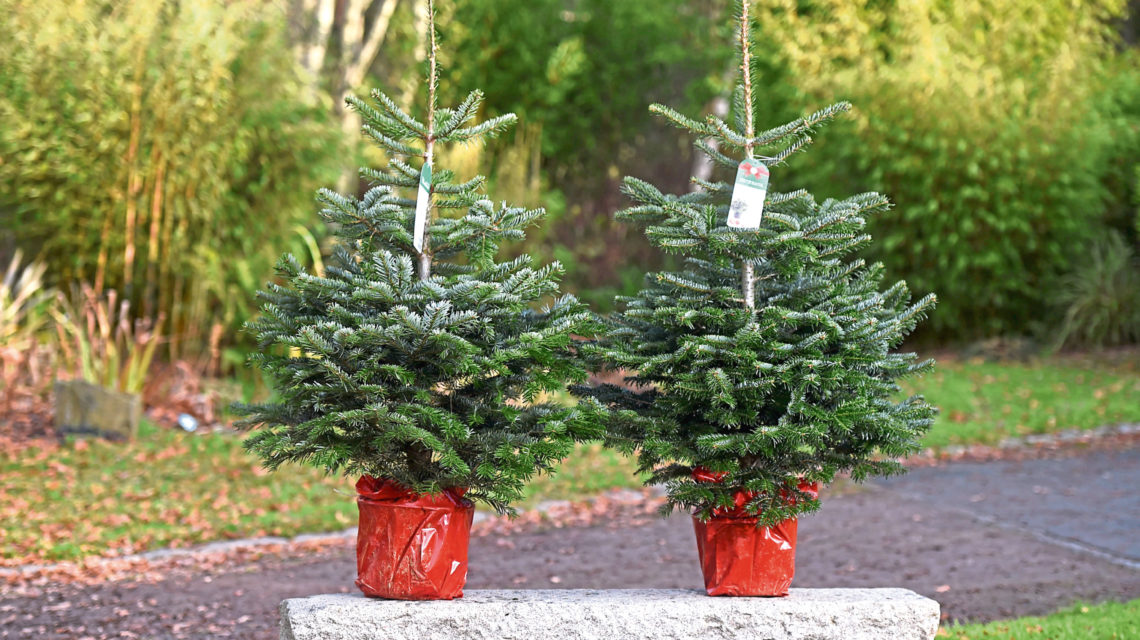 Since winter was always a very quiet time for her Scottish bamboo business, Kerri Dall decided to branch out and fill in the gap with a more seasonal offering – Christmas trees.
Now she will start selling a small range of locally-grown Nordmann Firs at her Turriff-based garden centre, Scottish Bamboo, this weekend.
Kerri said: "I only started selling Christmas trees last year. There isn't really anyone selling them in my area, so I though I'd give it a go. It was very successful last year – we completely sold out by the first week in December.
"We plan to sell approximately 100 trees this year. Most of my customers from last year have already pre-ordered theirs."
Kerri, who was keen to source the Christmas trees locally, worked with a few different tree farms near Inverurie to be able to offer the highest quality Nordmann Firs this year.
She said: "We chose these because of their virtually no-needle drop throughout the festive season. The trees should look fresh for at least four weeks, but all of our customers from last year said they lasted much longer.
"We also opted for the premium grade of these trees because of their symmetrical shape. Our Nordmann Firs are trimmed throughout the year for the perfect Christmas tree shape. They have a nice straight growing tip for people's stars or angels and they're also thick and bushy."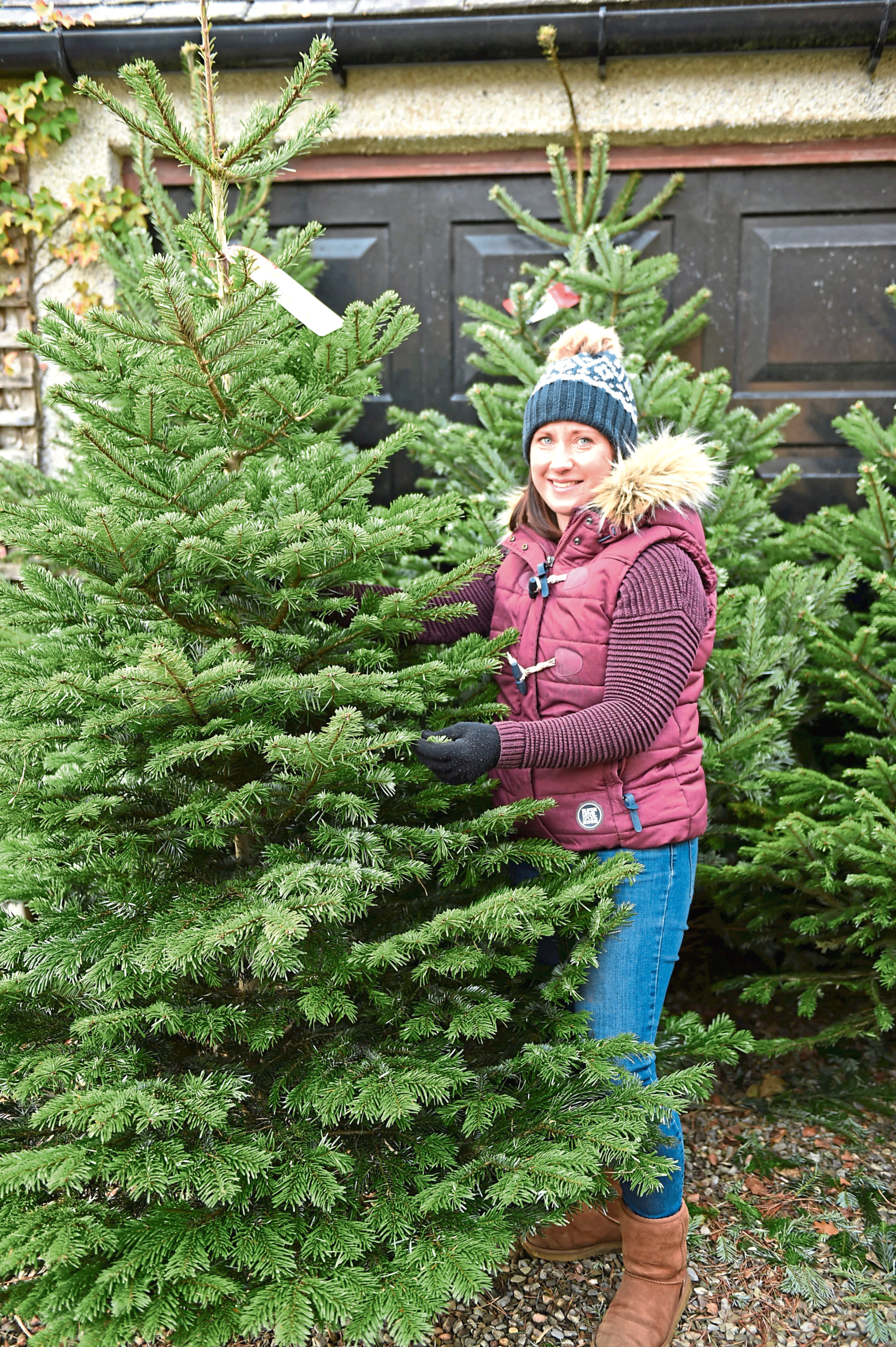 When picking your perfect Christmas tree, there are a few things you should keep in mind. To make sure the tree is fresh, you should choose one with the fewest brown needles and you could also do a "drop test" by shaking the tree to see whether needles drop off. In addition, it's also a good idea to check how heavy the tree is.
Kerri said: "The heavier the tree is, the more water it's retaining – and more water will make it last longer. You need to make sure your Christmas tree is watered during the festive period. You should water it every few days if you keep your tree indoors.
"The bigger it is, the more water it'll need. It usually needs one litre for each inch every week.
"It also depends on where your tree is located. If you have it in a sunny room or near a fireplace, it'll need a lot more water. You need to keep topping up the water and don't let it dry out. But apart from that, our trees are really low maintenance."
While many people want their Christmas tree to be as tall as possible, it's crucial to remember that the taller the tree is, the wider it is, too.
Kerri said: "Some people may think they have a room for an eight foot tall tree, but that means it'll be four or five foot wide at the bottom. So it's important to remember the trees can take up quite a lot of space in your living room."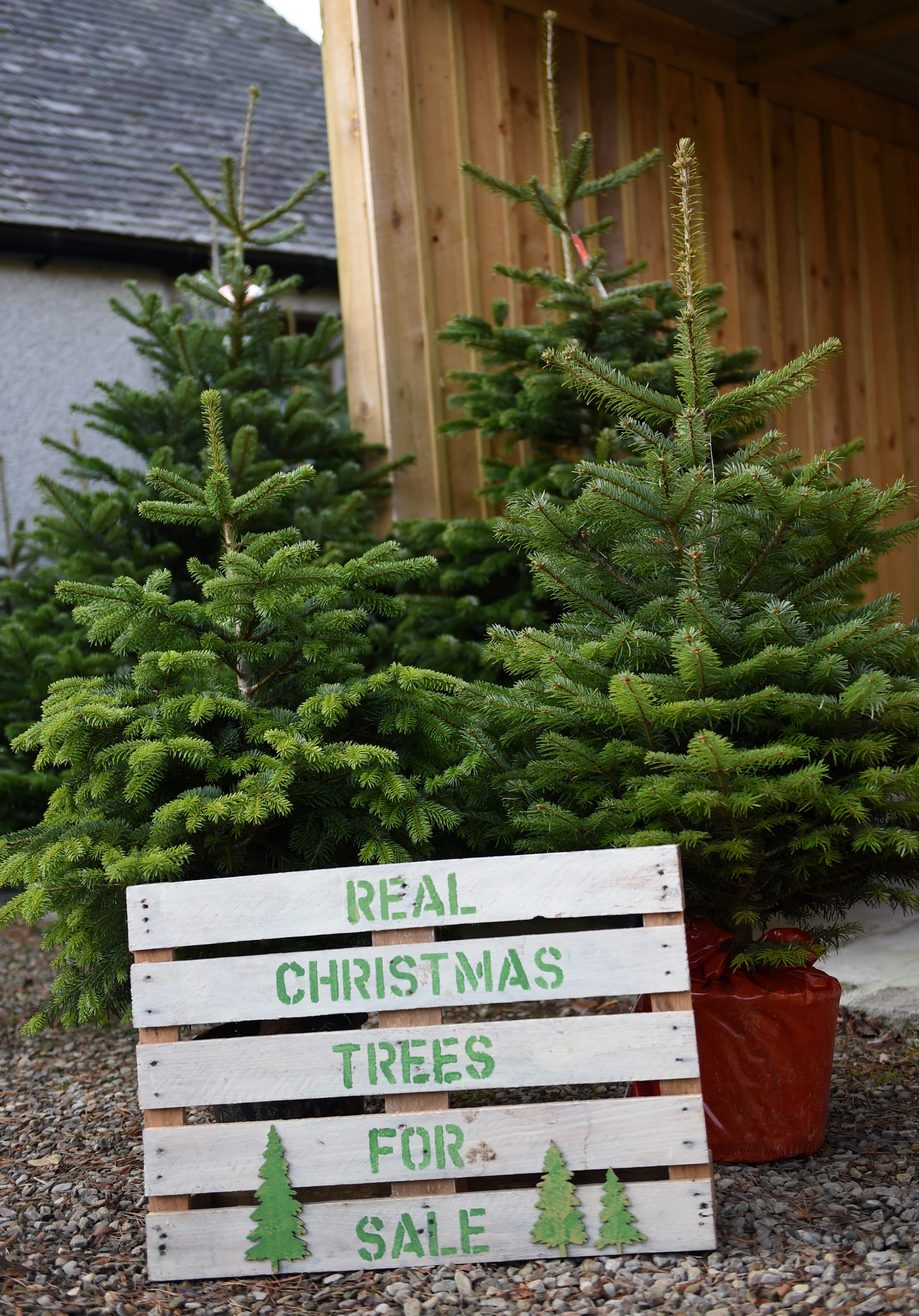 In addition to the beautiful Nordmann Firs, Kerri will also offer popular potted trees.
She said: "They are pot-grown with the roots. I have one from last year which is still in the same pot and still healthy for this year. The potted trees are really great for small places – you can put them on a table or on a stool. They look nice at people's doorsteps too.
"You can also plant the tree in your garden if you have a space for it and reuse it next year. I had a family last year who told me they were going to plant a Christmas tree in their garden each year, which I think is a lovely new tradition."
Kerri said buying real trees is more environmentally friendly than opting for an artificial one.
She said: "Many people think trees are cut down for Christmas, but they're actually planted for the festive season and they're fully compostable – so there's no damage to the environment."
Kerri's Nordmann Fir Christmas trees can be bought or pre-ordered and collected this Sunday, from 1.30pm, at Real Christmas Trees at Scottish Bamboo in Turriff. Kerri also offers free delivery within 10 miles of Turriff.
Visit facebook.com/RealChristmasTreesTurriff for more information