Aberdeenshire artist Susie Hunt says watercolours are her passion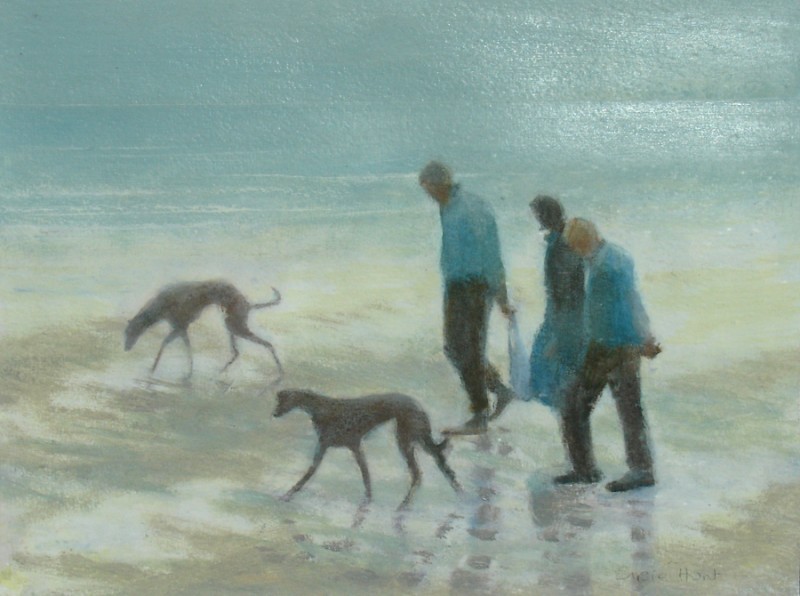 Aberdeenshire artist Susie Hunt doesn't want to be known for having a certain painting style – she compares it to being in golden handcuffs.
"Galleries like a style if it sells, which means you would have to keep doing the same thing over and over again and that isn't my style," said Susie.
The talented artist started her art education in Kent at Canterbury College of Art and Design.
Susie said: "The course was a wonderfully well-rounded introduction to many aspects of creative arts, including photography, 3D sculpture, ceramics, carpentry and more.
"I think this form of art foundation course is considered an old hat now, but mine sustained my work very healthily – I have drawn on it throughout my life."
After college, she worked for an Adult Education Service in England.
Susie said: "They had an in-house training for tutors at that time, so I learnt on the job.
"I taught watercolour techniques by keeping one step ahead of the classes.
"I then became a picture framer alongside teaching and painting for 20 years, but nowadays, mainly concentrate on painting and teaching."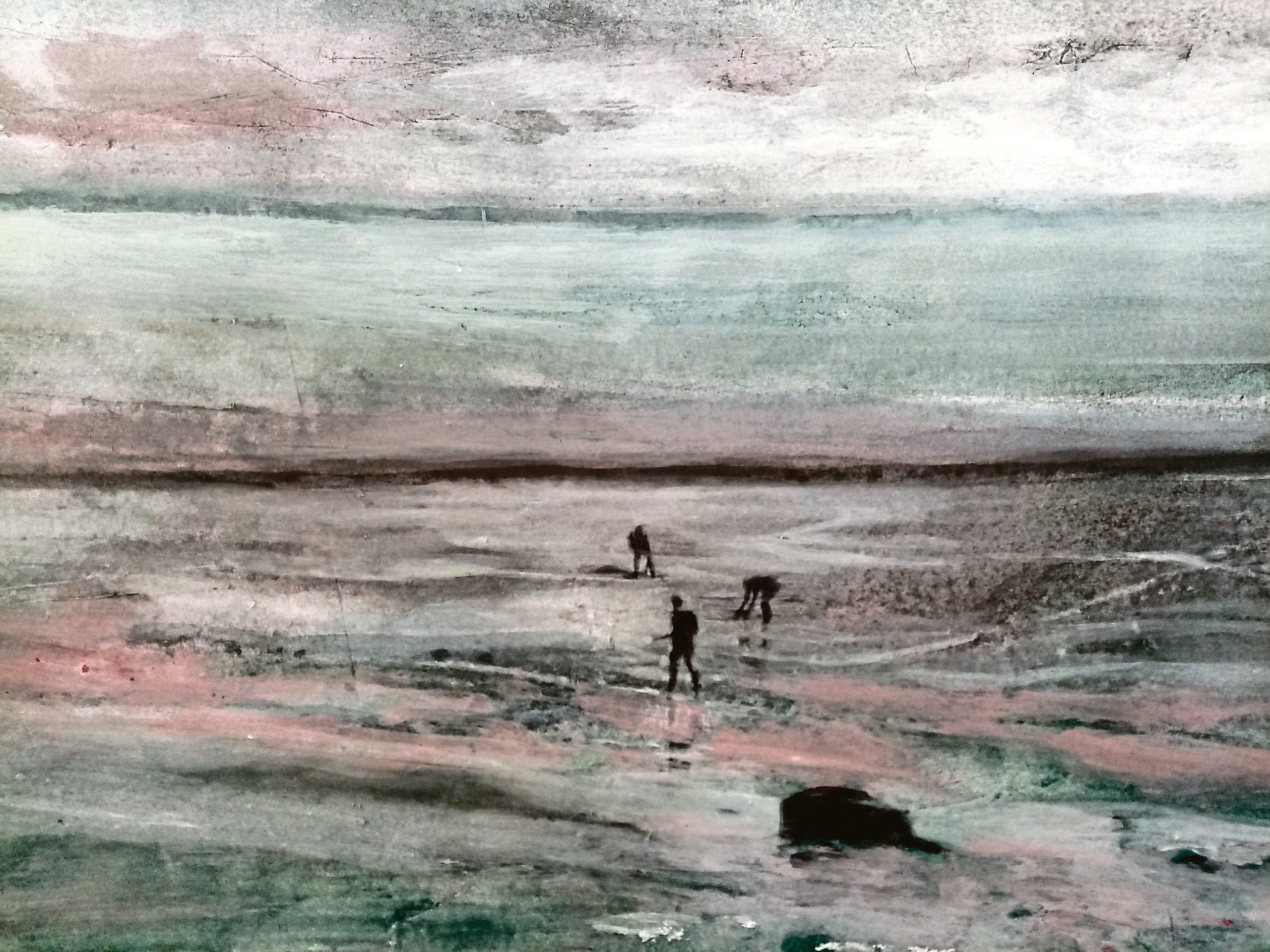 Susie has also been a member of Aberdeen Artists Society (AAS) for more than two decades.
She said: "To show my work in the annual exhibition within the walls of Aberdeen Art Gallery was an immediate ambition, which I achieved within two years."
She then furthered her education and graduated from Gray's School of Art with a Master's of Fine Art in 2008.
Nowadays, Susie mainly works with water-based media.
She said: "Water is my friend and watercolours are my real passion.
"I have an affinity with water and feel I understand what can be achieved."
One of the things she really enjoys is sketching and paining landscapes outdoors.
She said: "The difficulties including rain, wind and rough ground all add to the spontaneity.
"I find it unsatisfactory trying to interpret or to read photographs."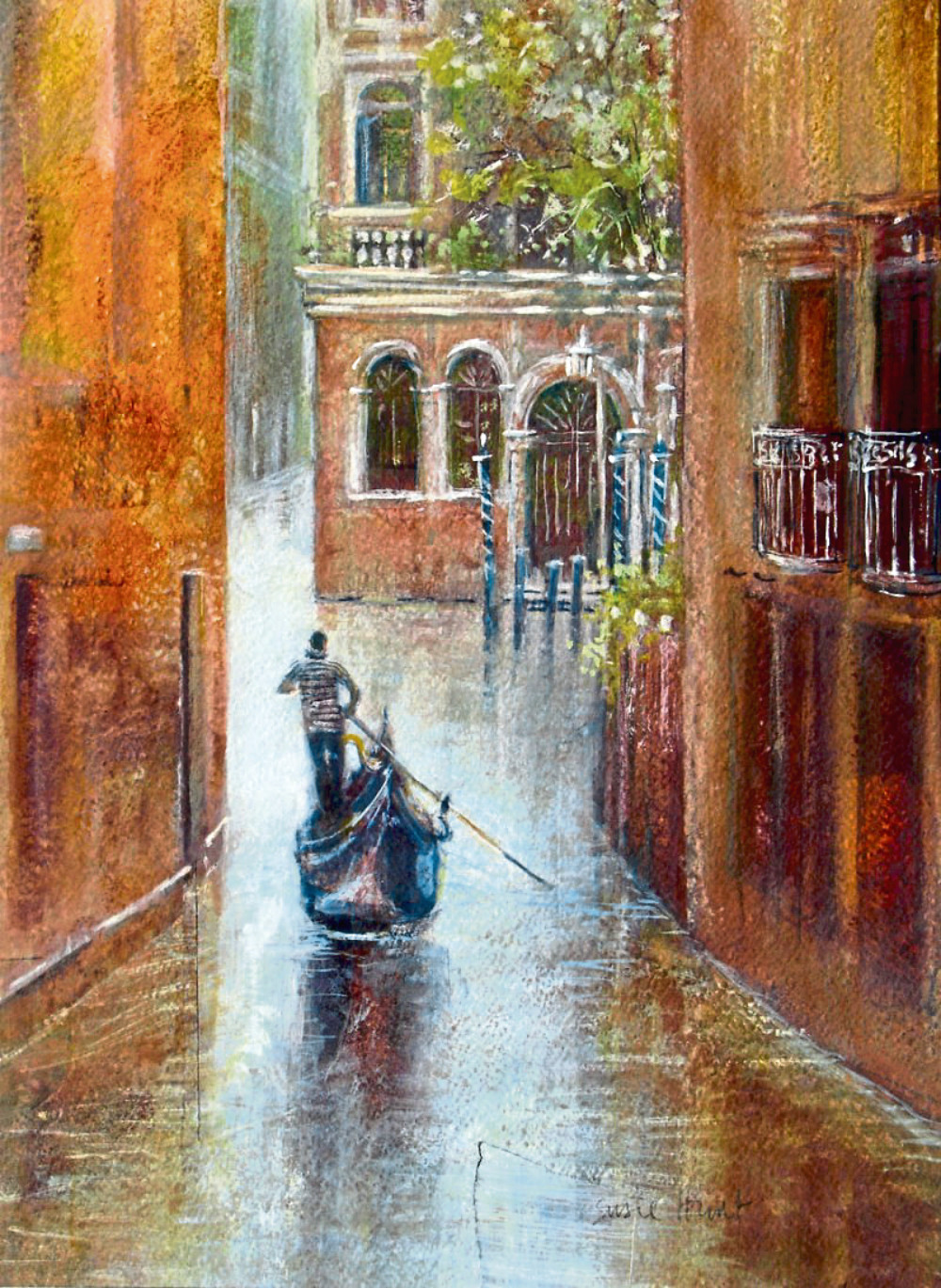 Susie can find inspiration in anything and everything.
She said: "Inspiration is like mercury – it's difficult to put a finger on it.
"It's like a dream that you can unpick after the event. "It can be a sketch done years ago, a magazine image which catches the imagination, a windy walk or a conversation.
"Somehow, they all come together and offer an inspired trail to follow."
Despite the current emergency situation, Susie still managed to find inspiration for her new project.
She said: "I'm working on a series of mono prints which are a combination of images collected over years and jolted by a front cover of Art Review with Derek Jarman."
While she loves getting lost in her own imagination, Susie doesn't like interpreting other people's memories – which is the main reason why she rarely works on commissions.
"Trying to paint what someone else has in their head or attempting to repeat something they have seen is the kiss of death for me," said Susie.
However, the talented artist agreed to collaborate with Aberdeen Sinfonietta.
She said: "I met Sue Muir who is a highly talented violinist and offered a couple of my paintings as raffle prizes to help their fund raising effort.
"I also sketched at Sinfonietta rehearsals and a couple of the sketches came out rather nicely.
"They were printed as post cards and originals were sold to raise funds for Aberdeen Sinfonietta and myself."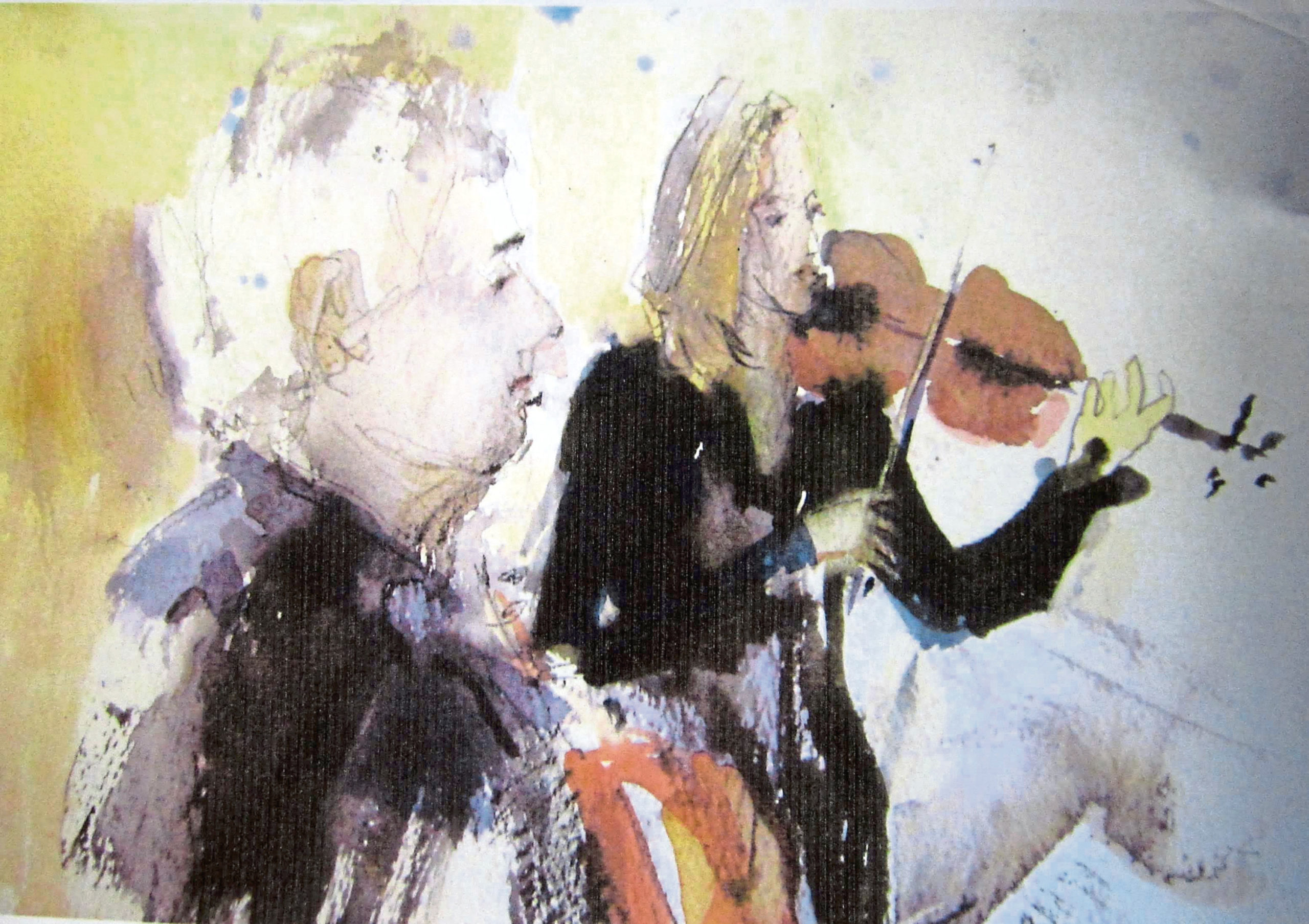 Susie also works in her Mill Farm Studio in Kemnay.
She said: "I have a huge studio space for painting, teaching and sharing. I was a kitchen table painter for 15 years, but one of the many benefits of moving to Scotland – and there are so many – is that I have an amazing dedicated studio."
Susie also founded North East Open Studios, which connects small-scale art and craft businesses in the north-east and open their studio doors to the public.
She said: "I opened my studio for that event most years since it started 16 years ago.
"I welcome the public to view my work, exchange ideas and sometimes purchase my artworks."
Visit www.susiejhunt.home.blog for more information