Aberdeenshire artist Anita Inverarity is inspired by wildlife and folk art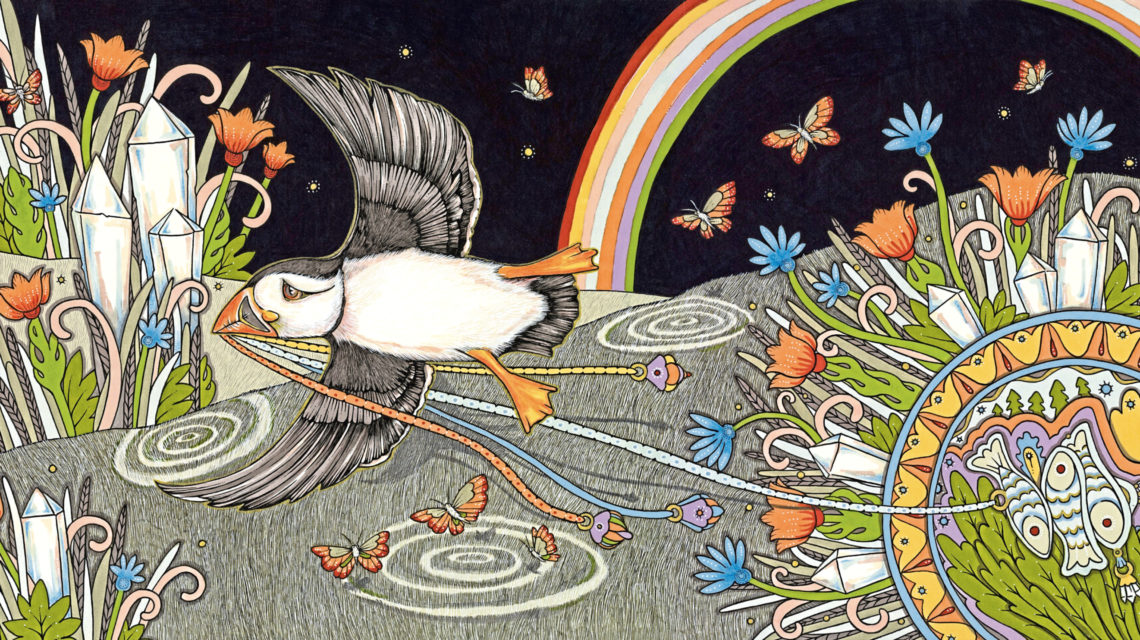 After an illness forced her to give up her job in childcare management, Anita Inverarity turned to art as a form of therapy.
"It was both therapeutic for me and out of necessity too, because I had to consider something I could do working from home," explained Anita.
The talented artist explained she's been drawing since early childhood and never really stopped.
She stated: "I just remember being happiest when making marks on paper with pens and pencils.
"I would also be enchanted by children's illustration when I was growing up.
"In our house, my dad always painted enthusiastically, so I got to know about the Old Masters and Scottish colourists, and we visited galleries and museums a lot. Although my art is very illustrative, I have a passionate appreciation for all types of art and creativity."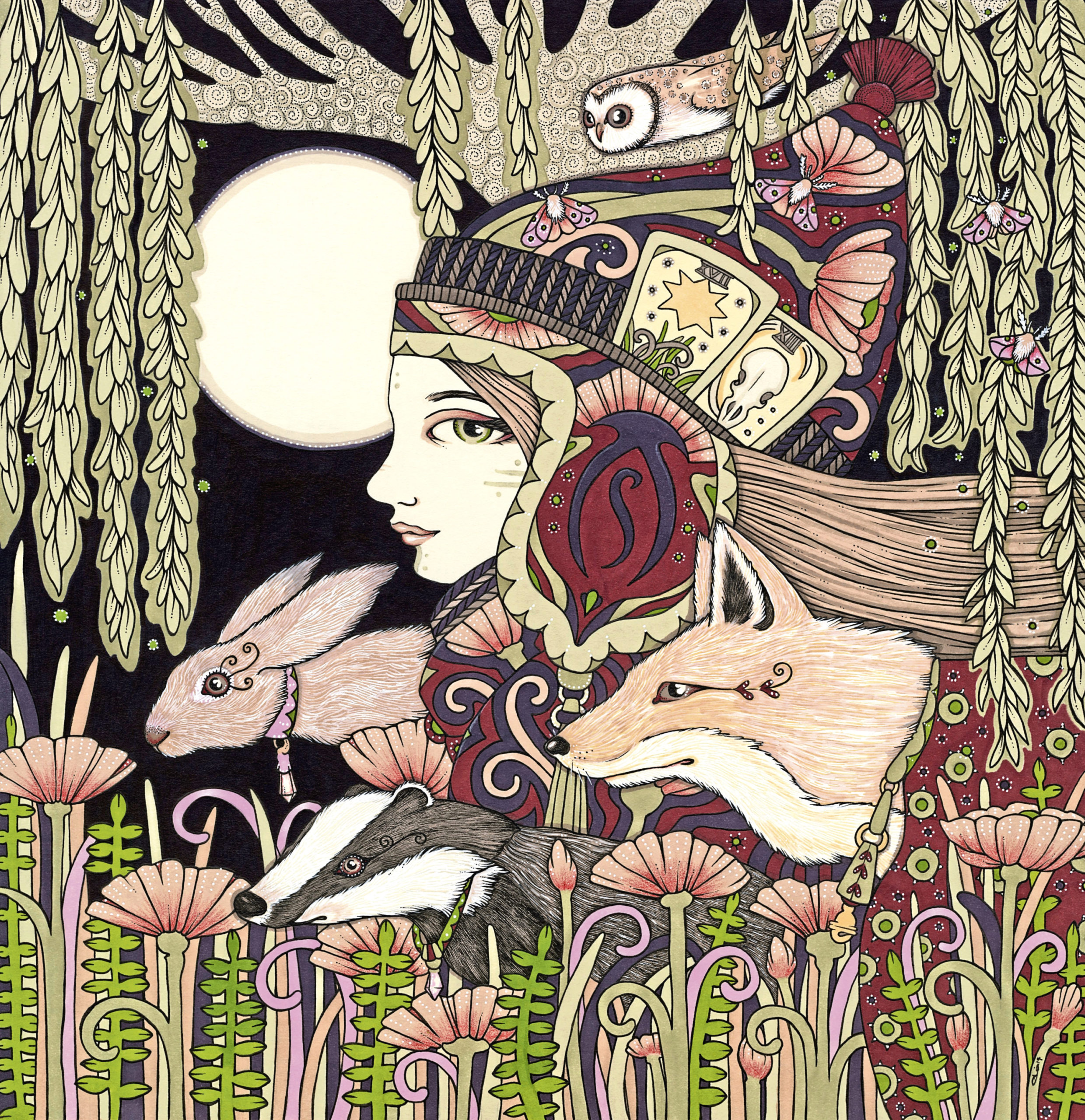 Having studied graphic design at Aberdeen College in 1984, Anita also did a course in children's illustration – and realised it was the right path for her.
She said: "In some of my portfolio there, I developed an intricate black-and-white linework style, which was influenced by old engravings and woodblock printing mainly, and that style really stayed with me and developed further into what I do today.
"At the time, there just seemed to be too many barriers into creative employment, and after a few local printing jobs, I decided to leave any ideas of working as an artist behind me and went on to various other careers over the years.
"When I returned to art in my 40s, the landscape was very different, and being able to access art communities online, as well as platforms to show and sell internationally, really opened up a whole new world for me."
Anita gathers influences from several areas, including art nouveau, nature and wildlife, folk art, fashion and textiles, and fantasy illustration.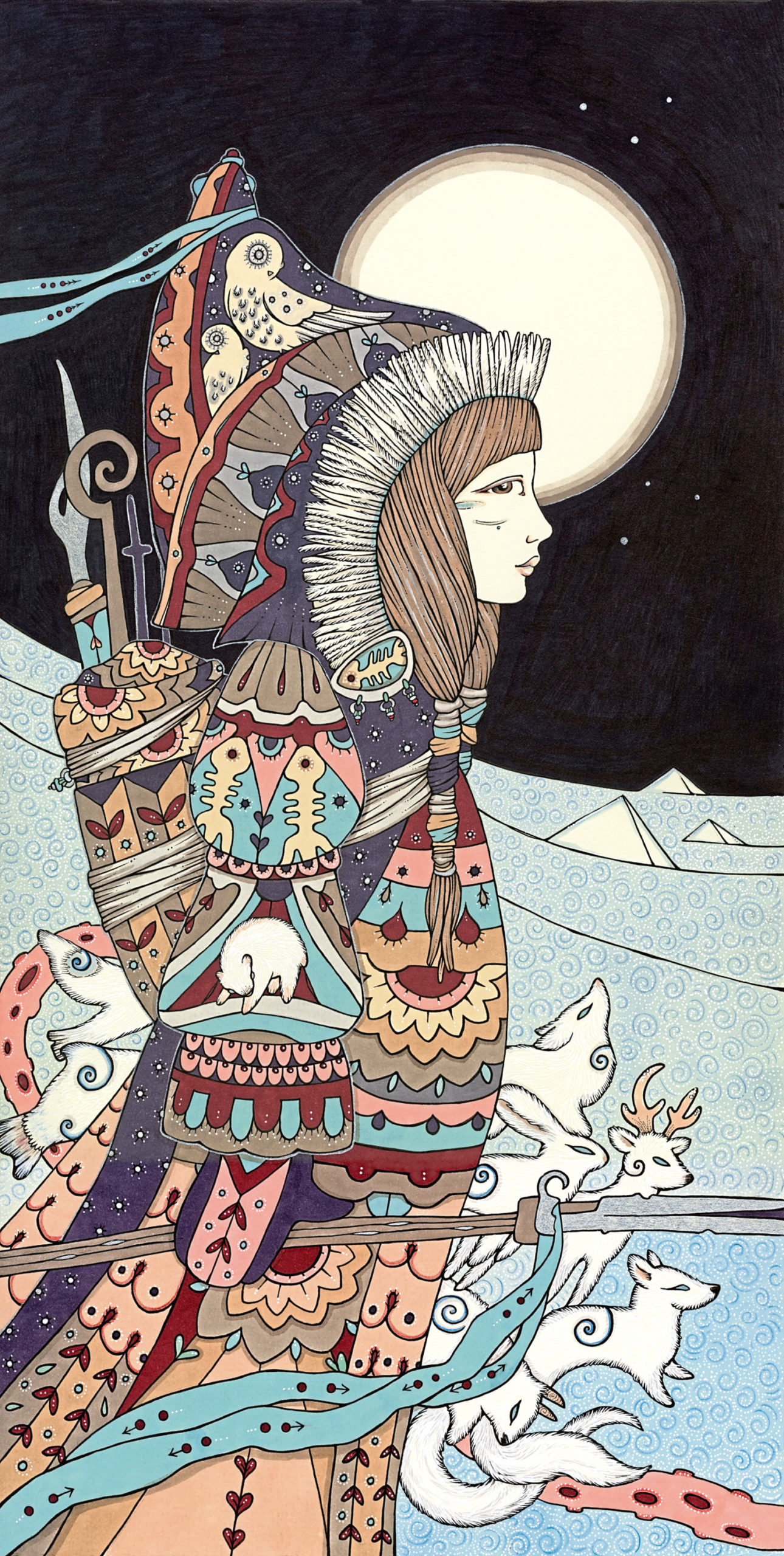 She added: "I often refer to my style as illustrative fine art.
"I also sometimes call it universal folk, which is the title of an oracle deck and tarot deck I have coming out in the future.
"It refers to my interest in mythology, fairytales and folk design, and how, across the world, you can find threads of the same themes and visual prompts in storytelling and folk art." Anita thinks it's important for artists to have their own signature style.
She said: "I think if it is your chosen field, then developing your own unique art language is very desirable.
"As you can see, I am aware of the influences that visually excite me, but when I am creating, I try to switch off from the world and not look at anything unless I really have to check a photo reference for a particular animal or building perhaps.
"I think it's important to cultivate your imagination and develop your own particular signature style that is authentically yours.
"Sometimes, this takes time to evolve and nothing is 'new' these days, but it's something every artist should at least aim for and explore constantly in their practice."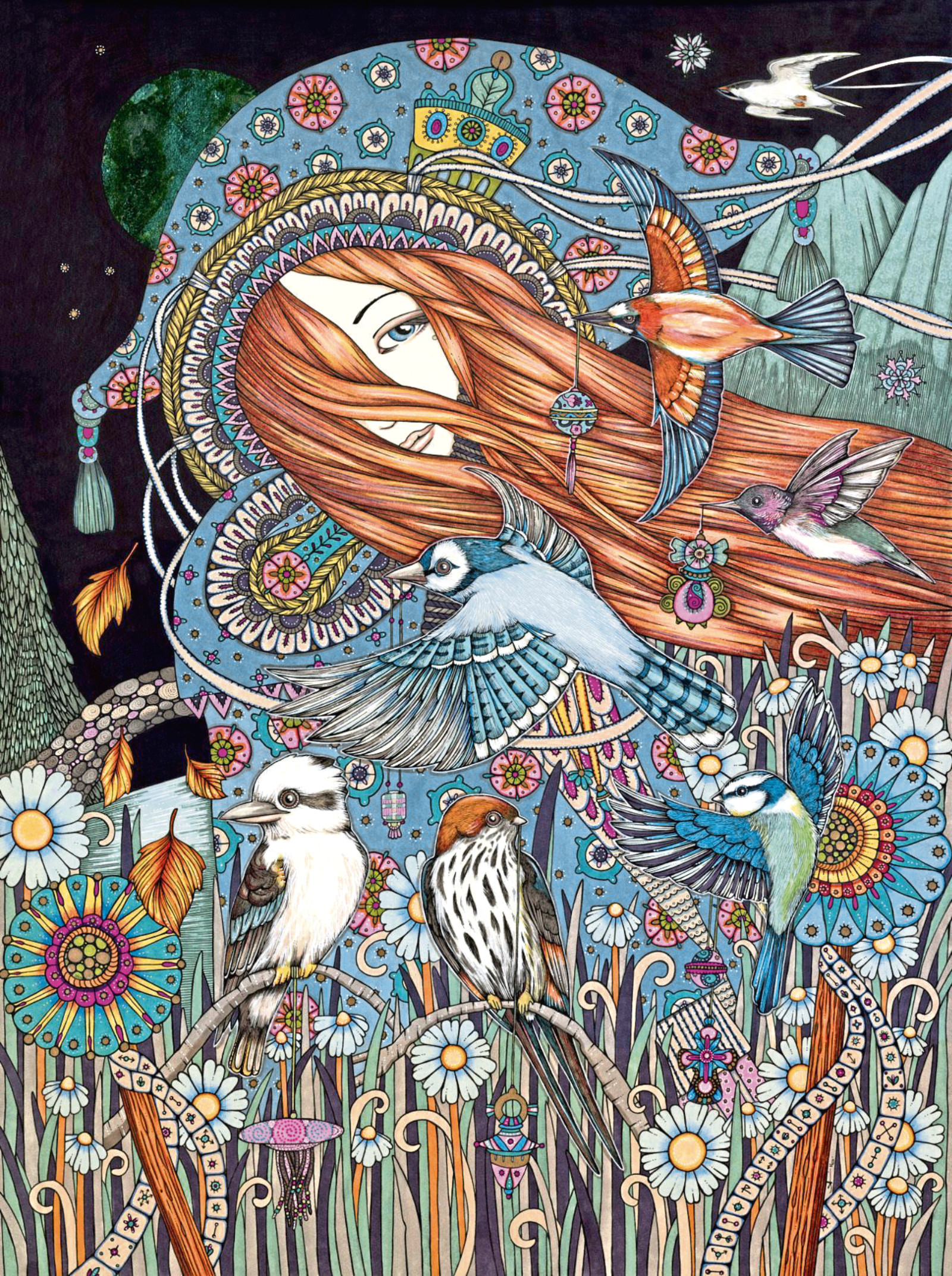 The artist revealed that she always starts her drawings with a mechanical pencil on paperboard or illustration board.
"This stage and the inking up stage probably take longest," said Anita.
"I use all pen and pencil mediums, and I colour using Winsor and Newton Promarker and watercolour pencils mainly, and sometimes a touch of acrylic pen or metallic.
"I often embellish my work with gold leaf.
"My work is quite detailed and labour intensive, as it takes several layers to cover the board as follows – pencil drawing, ink drawing, base colour, shadows then highlights, and more ink detail to finish.
"It depends very much on the size how long they take. The bigger pieces can be on my table for months, or I can make a fun little mini piece in just an evening.
"I like to mix it up and have a few in progress at once.
"I stopped counting hours a while ago as it takes the fun out of it!"
While she doesn't often work on commissions, Anita is very excited to start working on an album cover for a US songwriter.
Anita said: "My criteria is not for everyone.
"I ask for a rough idea to see if I relate to it and we have a discussion on the brief, but when I start. I require free rein on the direction.
"People have to be familiar with my work and then hand over trust.
"I guess I do find them more challenging to do, but so far, very rewarding."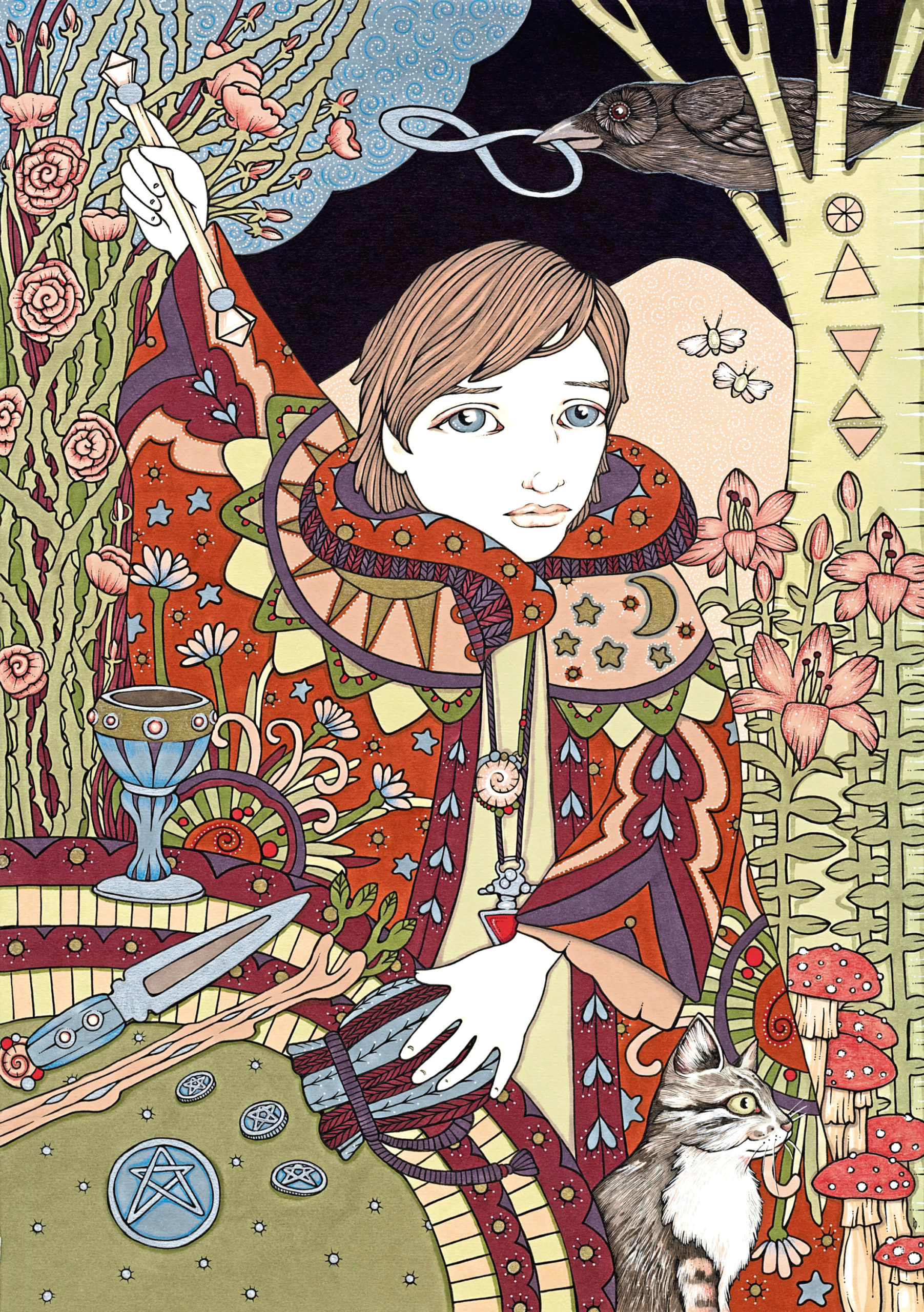 Moving to an old farmhouse in rural Banffshire to accommodate her growing business, Anita and her partner also curate art shows.
She said; "As a hobby, I had been curating art shows at a local hall for some time, so when we found our perfect home and renovation project, we decided to bring the exhibitions with us and The Inverarity Gallery came into being.
"My partner Phil operates the gallery – which is mainly online with visits by appointment – but I continue to curate and work with the artists on our themed shows.
"It is something I really enjoy helping with, and I have worked with some amazing artists both locally and from around the world.
"Phil is currently working with a young team to expand what we do in this area, so although it is something I have less time for, it will continue to grow with my input."
If you would like to visit The Inverarity Gallery and see some of Anita's work, you can email anita@inveraritygallery.com
She added: "I have a selection of originals, prints and cards at Milton Gallery in Crathes and I also take part in the Gallery Heinzel seasonal group shows in Aberdeen.
"Some of my original artworks are also on display at the lovely Elemental Crystals in Inverurie."
Visit www.inveraritygallery.com for more information