Aberdeen's Flowers by Lilybet branches out to provide flower deliveries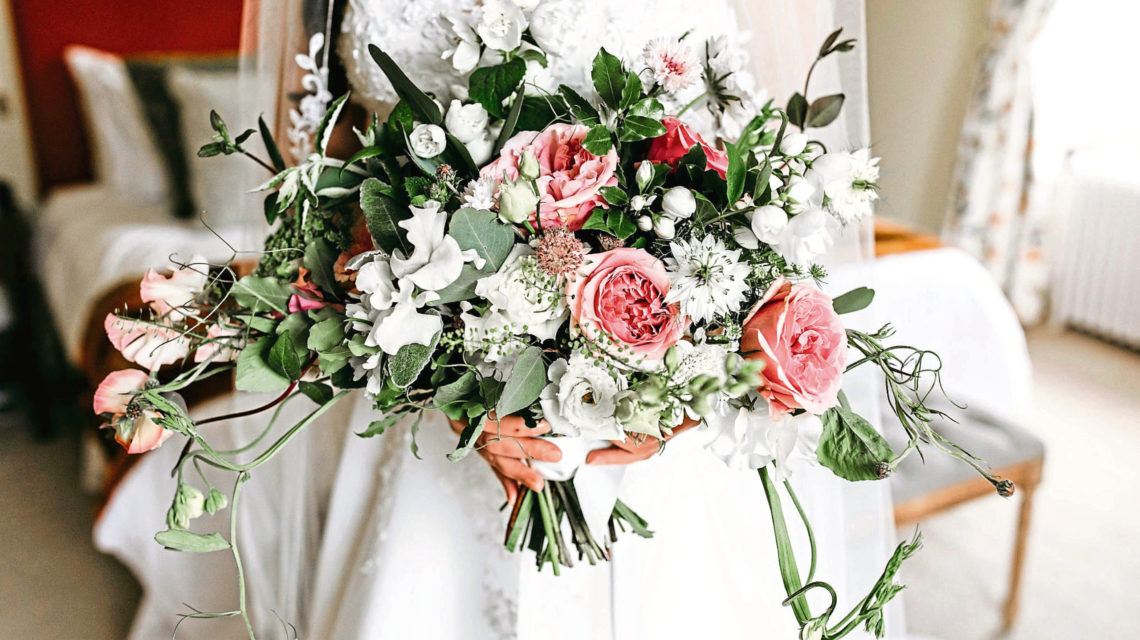 Since most weddings and events were cancelled due to coronavirus, Liesbeth Romani decided to branch out into providing flower deliveries.
Liesbeth spontaneously set up Flowers by Lilybet in 2017 after a few of her friends and a sister got married and asked her to create flower arrangements for their weddings.
Prior to that, Liesbeth attended a floristry course and worked with a number of local businesses.
She said: "I started an evening course at Aberdeen College in floristry in 2009, and from there I wanted to get some experience under my belt, which I was lucky enough to secure with Nicky Walker Florist.
"They took me on full time and trained me up and I learned so much from them. They always have been – and still are – so supportive of me.
"I worked part-time at a couple of other local businesses when I decided to set up Flowers by Lilybet in 2017, but now it's my full-time job.
"I had a little studio built in our garden in Countesswells last year."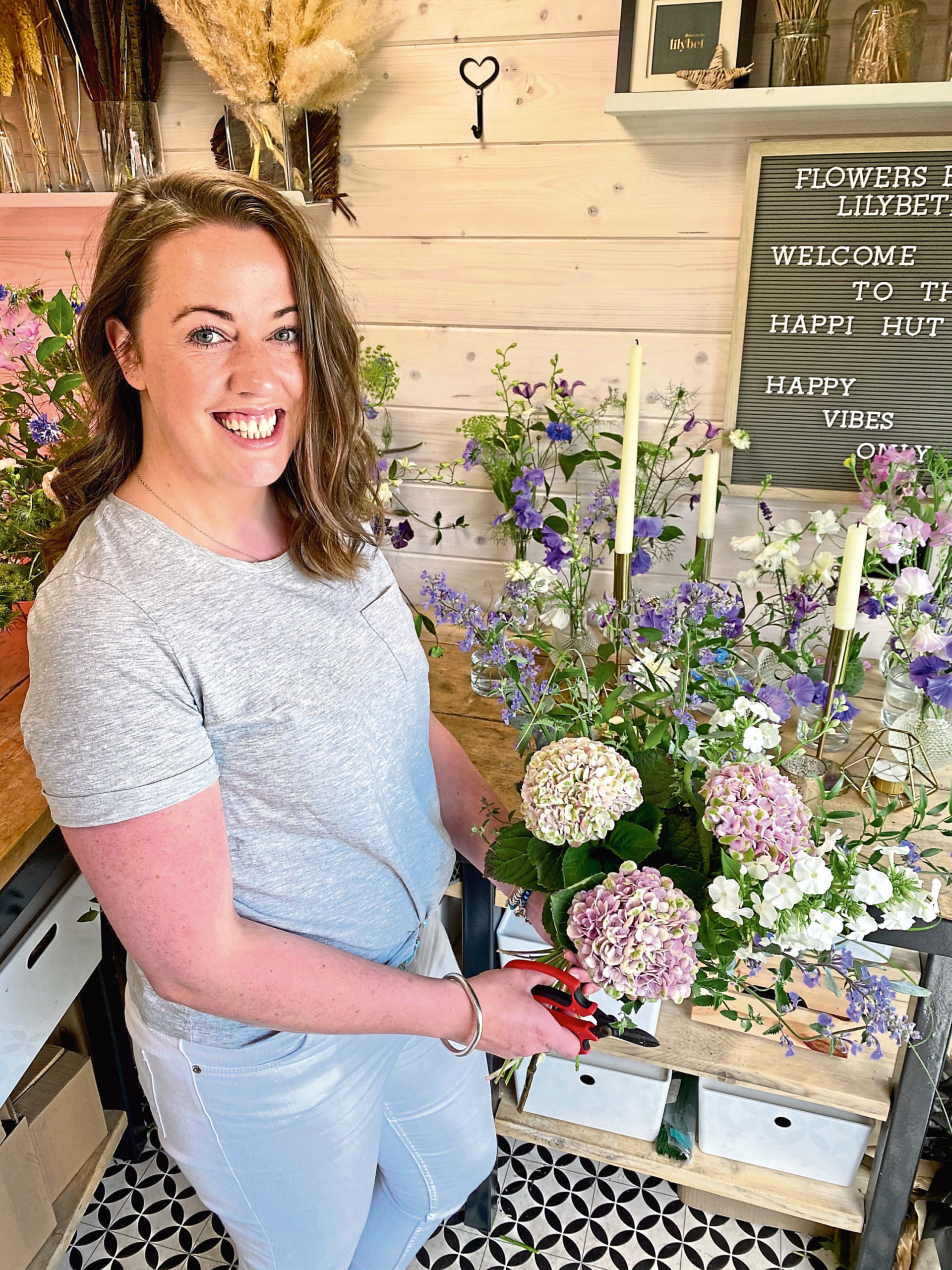 Before lockdown, Liesbeth only catered for weddings and other events, but she decided to offer flower deliveries during the ongoing emergency situation to brighten up people's days.
She said: "Since lockdown and so many events being postponed, I took the plunge into giving retail floristry a go and it was one of the best things I have ever done.
"I'm excited to get back to weddings when Covid-19 allows us, but I'm absolutely loving my weekly flower days and they are definitely here to stay."
Liesbeth currently offers fresh flower bouquets for delivery on Wednesdays, Fridays and Saturdays.
She said: "I order fresh flowers two to three times a week and always like to make sure I have the best seasonal flowers that are available that week and try to use British and locally grown flowers where possible."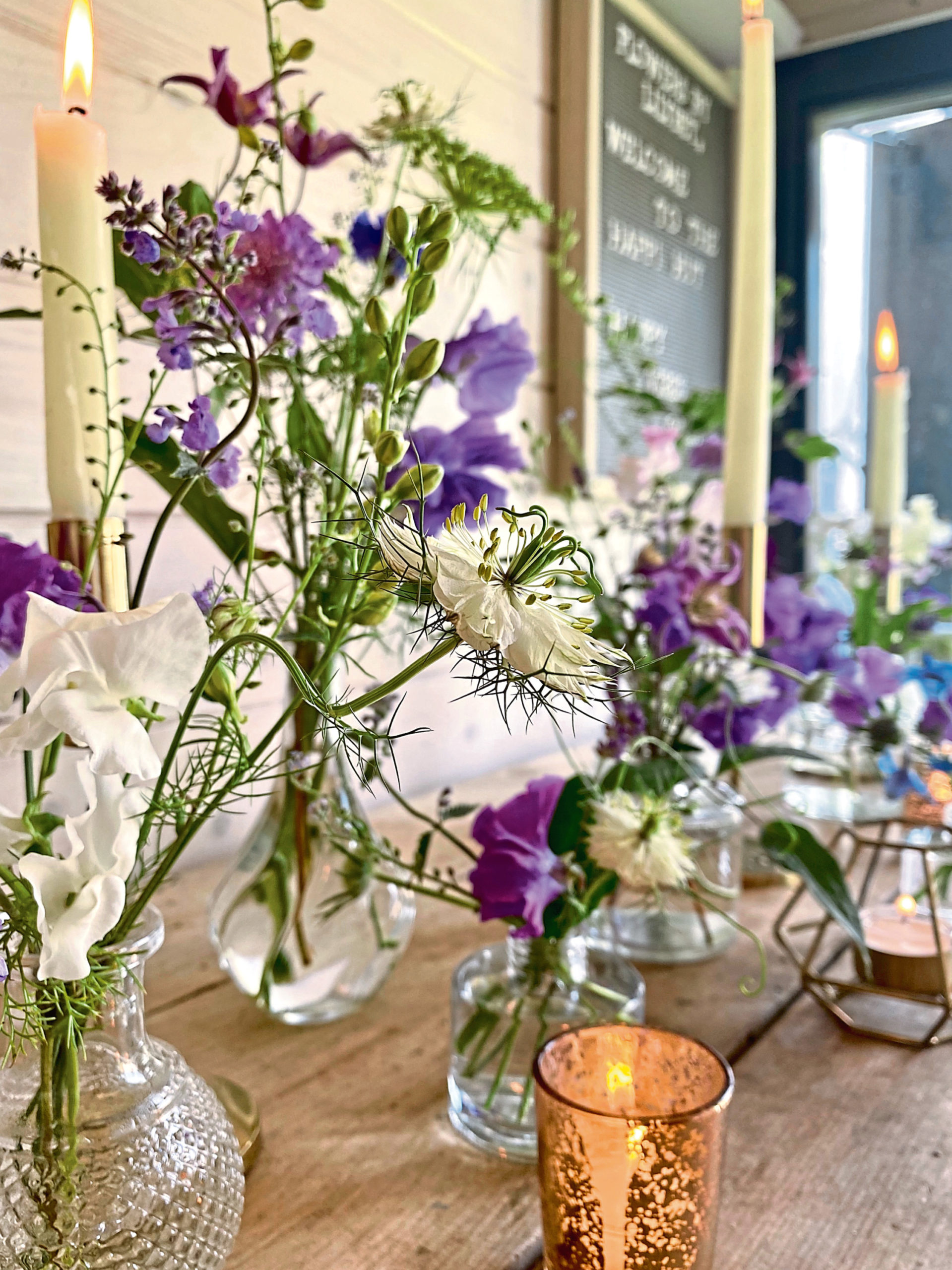 Customers can choose from small, medium and large bouquets, with Liesbeth often offering a weekly special, too.
She said: "Recently, I have been offering small vases of sweet peas from Maryfield Flower Farm at Crathes and they have been a total hit – who doesn't love sweet peas?"
The florist said she couldn't stress enough how important it is to look after flowers properly.
Liesbeth stated: "Firstly, a super-clean vase is key – bleach it if you need to and then give it a good scrub with something antibacterial.
"And make sure you get in every nook and cranny if it's an awkward shape.
"Fill your vase up with fresh water and place it somewhere away from a heat source and never keep your flowers on a windowsill.
"A sunny window is the worst place to keep flowers as it magnifies the heat and basically fries your flowers. I keep my flowers in water when delivering them, but I always say to the customer to cut the ends prior to placing them in their vase.
"Change your water every couple of days and give the ends a little trim at the same time and make sure that all foliage on the stems that sits in water is removed.
"Taking these very easy and simple steps will help your flowers to have the longest life."
Liesbeth said she can create flower arrangements for any occasion.
She said: "If you think your event needs flowers, I am more than happy to help.
"I love doing farewell flowers because these are one of the most personal flowers you will ever do as a florist and it means a lot when the family take the time to show their appreciation and gratitude at such a sad time in their lives."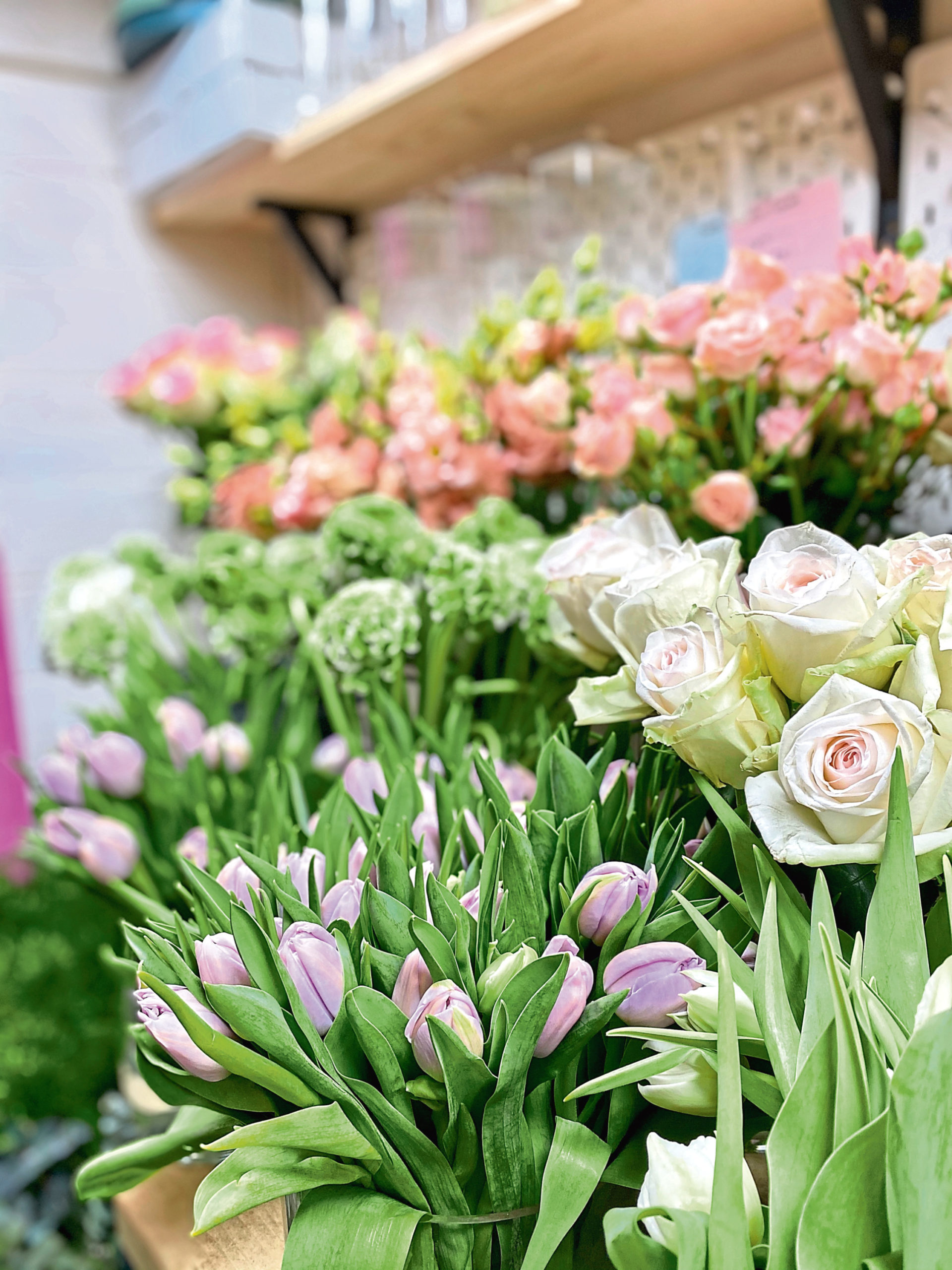 If you're ordering a bouquet for a special occasion, you can also order it in a stylish vase and add a personalised card, too.
Liesbeth said: "My bouquets in vases are always popular, especially as a present as you don't need to do anything.
"Also, I've realised over the years that we don't always buy the most practical vases for flowers.
"My sister has always been the 'crafty' one in our family and she asked if I would like some of her handmade cards to go on my website for customers to buy along with the flowers.
"And since I was frequently getting asked by customers for special cards, I thought it would be a good idea – and they have been a huge hit!"
The talented florist has recently made a lovely wedding bouquet for a north-east couple.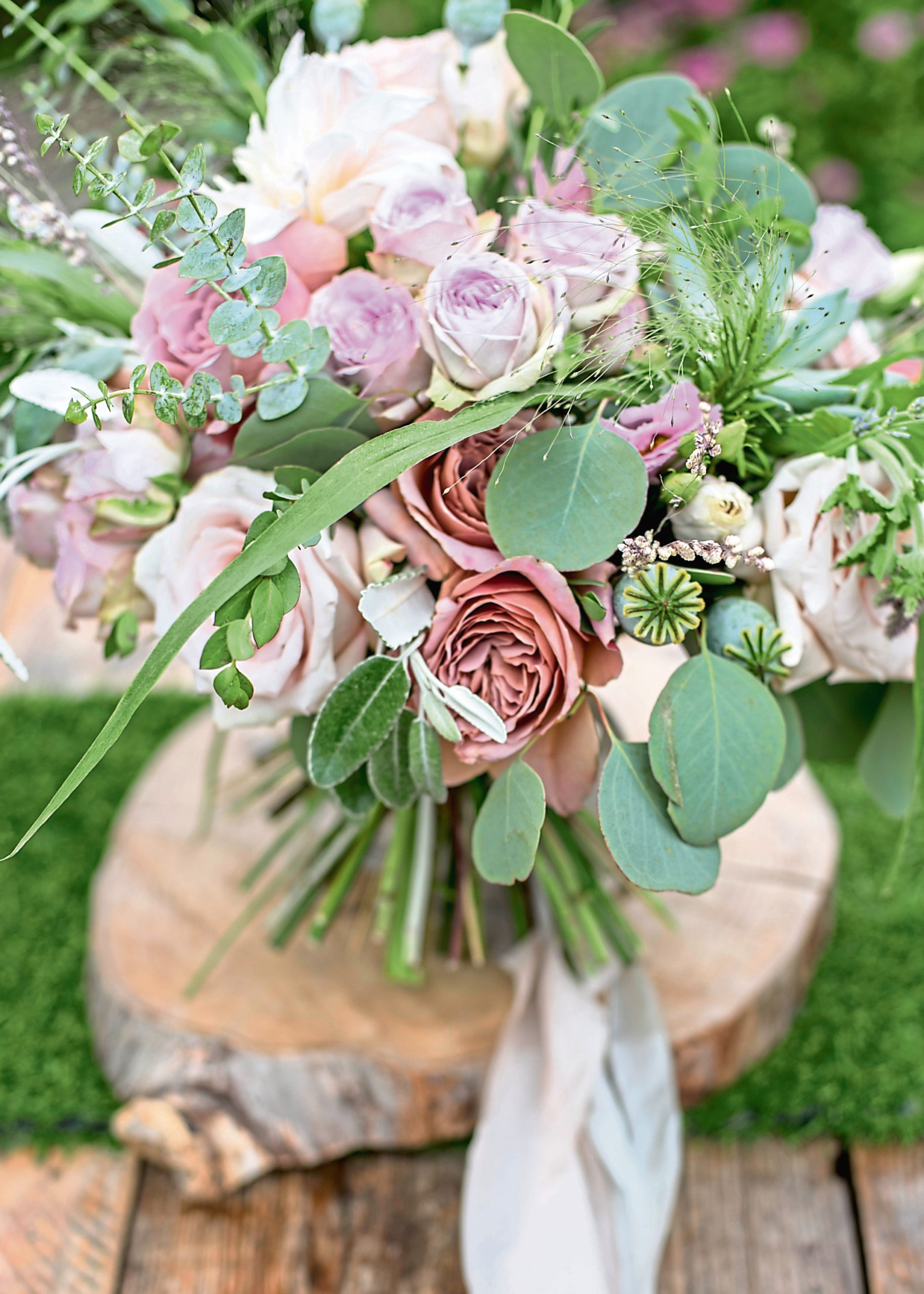 Liesbeth said: "Andy and Elaine had to postpone their wedding due to coronavirus.
"They had ordered a couple of bouquets from me and then got in touch to say they were going to get married the next weekend – the first day weddings were allowed again – and asked if I could do their flowers.
"Elaine sent me a couple of inspiration pics, but was very relaxed and just asked if they could be whites and pinks, but that she was happy to leave the rest up to me. Elsick House have the perfect garden for a small lockdown wedding."
Liesbeth said that knowing her bouquets and flower arrangements can make a difference to someone's day is what she loves the most about her job.
"I love flowers, I love people and I love to make people happy," said Liesbeth.
"I am so passionate about what I do and I always feel so lucky to attract the loveliest brides and customers who often turn into regulars and good friends."
Visit www.flowersbylilybet.co.uk for more information