Aberdeen creative Frieda Strachan turned her stress-reducing hobby into small business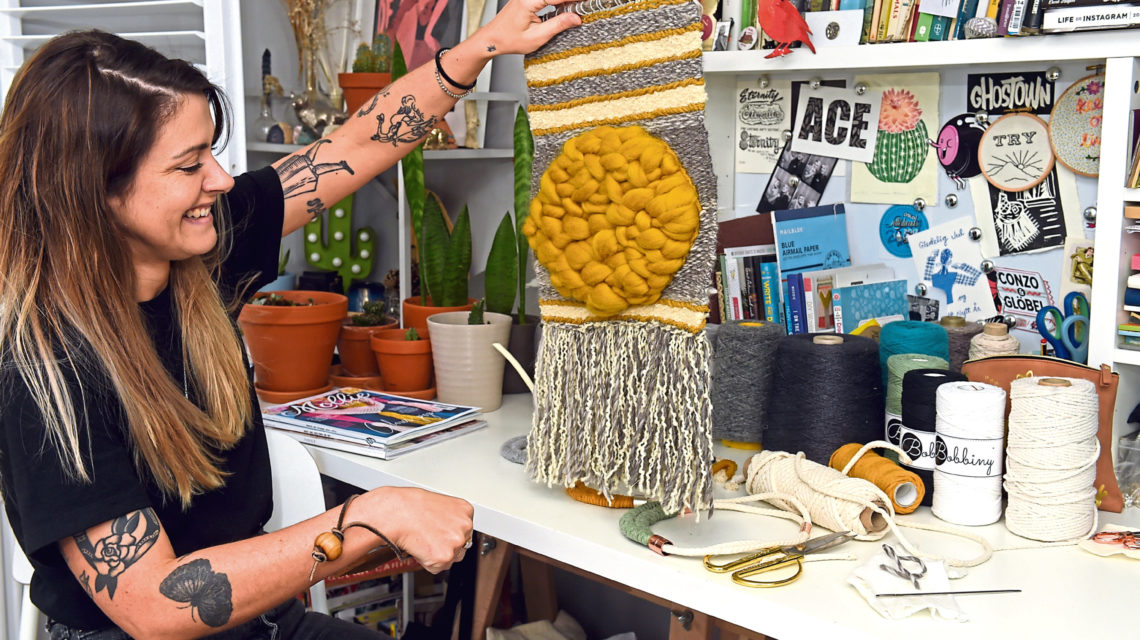 Aberdeen creative Frieda Strachan turned her stress-reducing hobby into a small profitable business, Quarry Wood.
Frieda, who has been weaving for three years, only started selling her stylish wall hangings, macrame plant hangers and home furnishings last year.
She said she used to take her inspiration from the places she loved visiting.
Frieda said: "For a long time my inspiration came from my surroundings – trips to the Highlands, Forvie Nature Reserve, Glencoe and even Balmedie have all inspired my work.
"I used to connect my creative practice to my wellbeing, and being outdoors and in nature helped alleviate the stresses and anxieties I would have, which meant I would create work connected to that.
"The harder I work to maintain good mental health, the less I want to be alone and find that a lot of what inspires my work is community – which probably links into a new-found desire to create things for other people to have."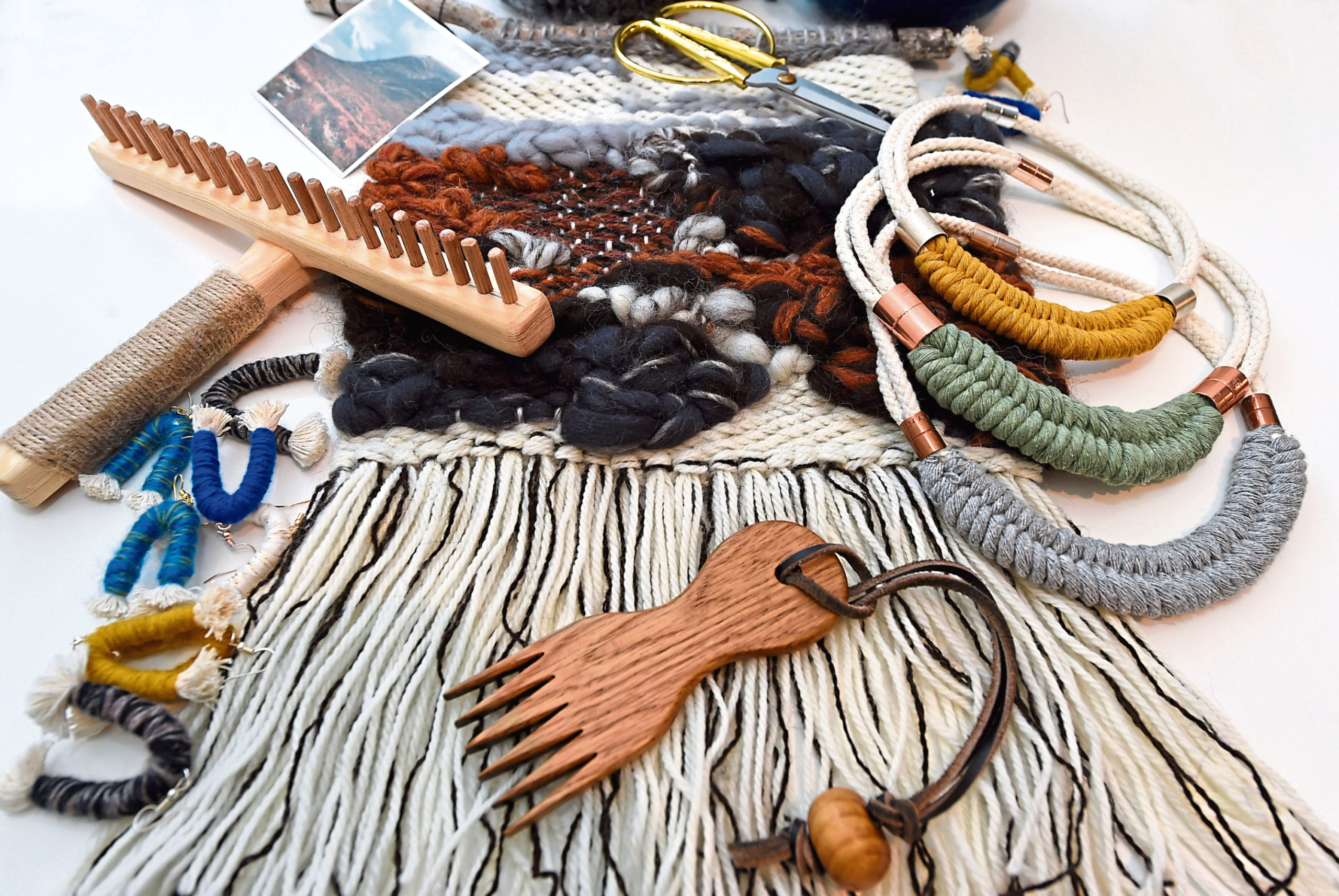 In addition to selling her pieces, Frieda has recently hosted her first macrame plant hanger workshop in Ellon.
She said: "I'm fairly new to the workshop circuit.
"It's been a learning curve as I don't really see myself as a teacher.
"I'm really good at supporting people to try things out and struggle a little with telling people exactly what to do – which is good in a way as everyone has left my workshop with very unique pieces of work!"
Frieda also hosted free weaving workshops at Rape Crisis Grampian as part of Doric Dwam which is a collaboration between Frieda and creative writer Shane Strachan, financed by Aberdeen City Council's creative funding.
She said: "This workshop is about promoting weaving as a tool to help with mental health, which is how I first discovered it.
"I'm hoping to do a few more classes in Aberdeen this year."
Frieda aims to source the materials used to create her eye-catching products in the north-east.
She said: "I shop locally for the majority of the yarn I use, but I also order cord and chunky roving wool from online suppliers.
"If I go on a trip, I'll also get some yarn from local sellers. I have a huge box of wool from Iceland, Shetland and from trips to the west coast of Scotland.
"I scour the charity shops for any special-looking vintage materials too."
Frieda also hopes to make her business more sustainable this year.
She said: "I try to be as sustainable as possible.
"For example, my looms are all made with re-purposed wood.
"My focus is to make my practice more sustainable and eco-friendly by doing the whole process myself – washing the wool, carding the wool, spinning and dyeing."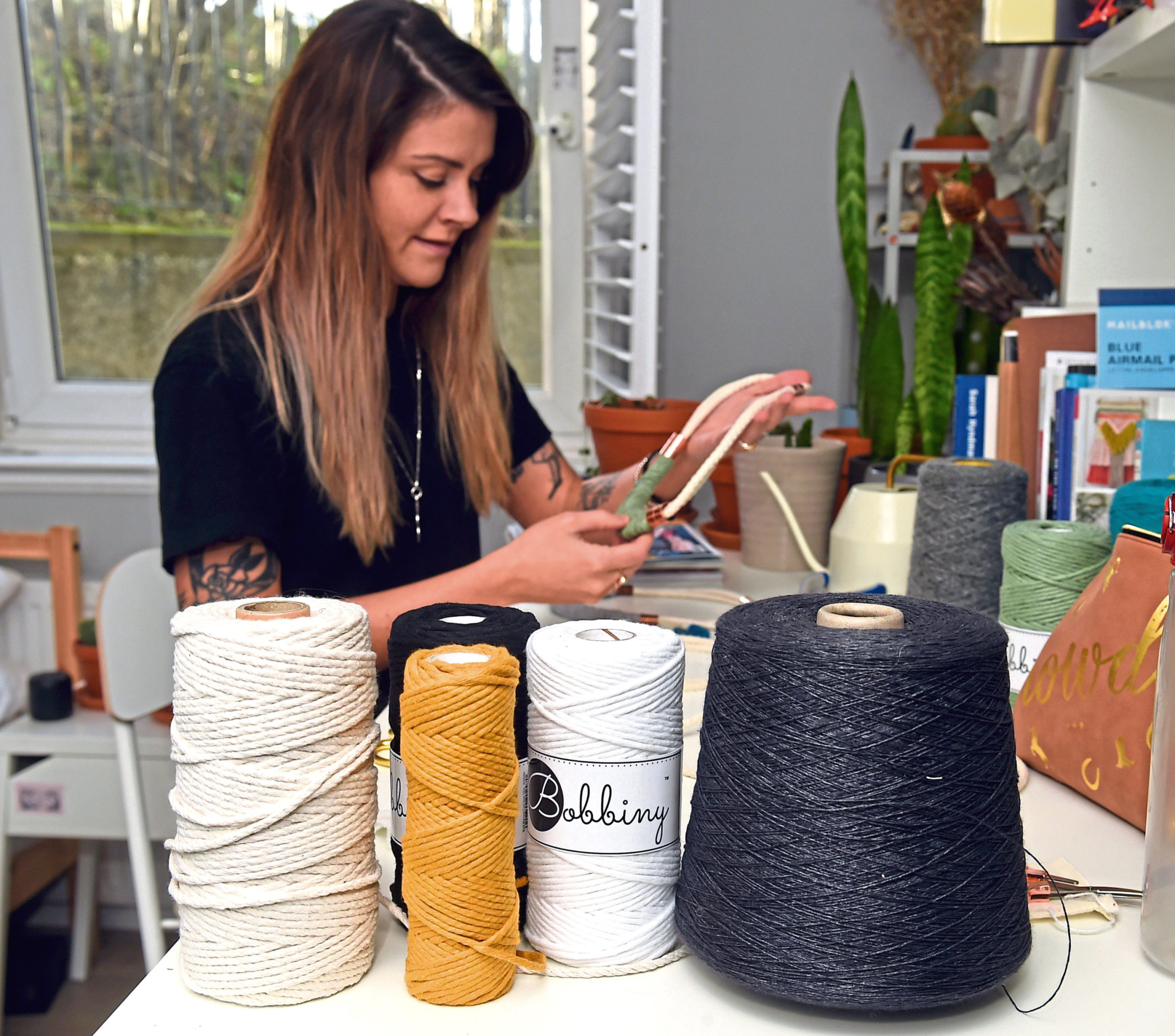 Frieda said creating a medium-sized wall-hanging takes her approximately four to six hours. She makes all her pieces in the boiler room at The Northern Arts Club, located on Bon-Accord Square in Aberdeen.
She said: "It's a great space for getting messy when weaving and making larger pieces as I can leave it as is and don't need to clear anything up.
"It's full of wool and cord and pieces of driftwood as well as a couple of carded sheep fleeces."
Frieda has also started experimenting with creating fibre jewellery.
She said: "I'm currently making necklaces and earrings as well as a few one-off bangles.
"The response to this new branch of my practice has been really positive and pushed me to do more.
"I spent a really long time making things just for myself – with my likes and dislikes and taste in mind.
"My practice became a lot more community-focused in the past year and I think the jewellery has been a response to that as I want my products to appeal to more people."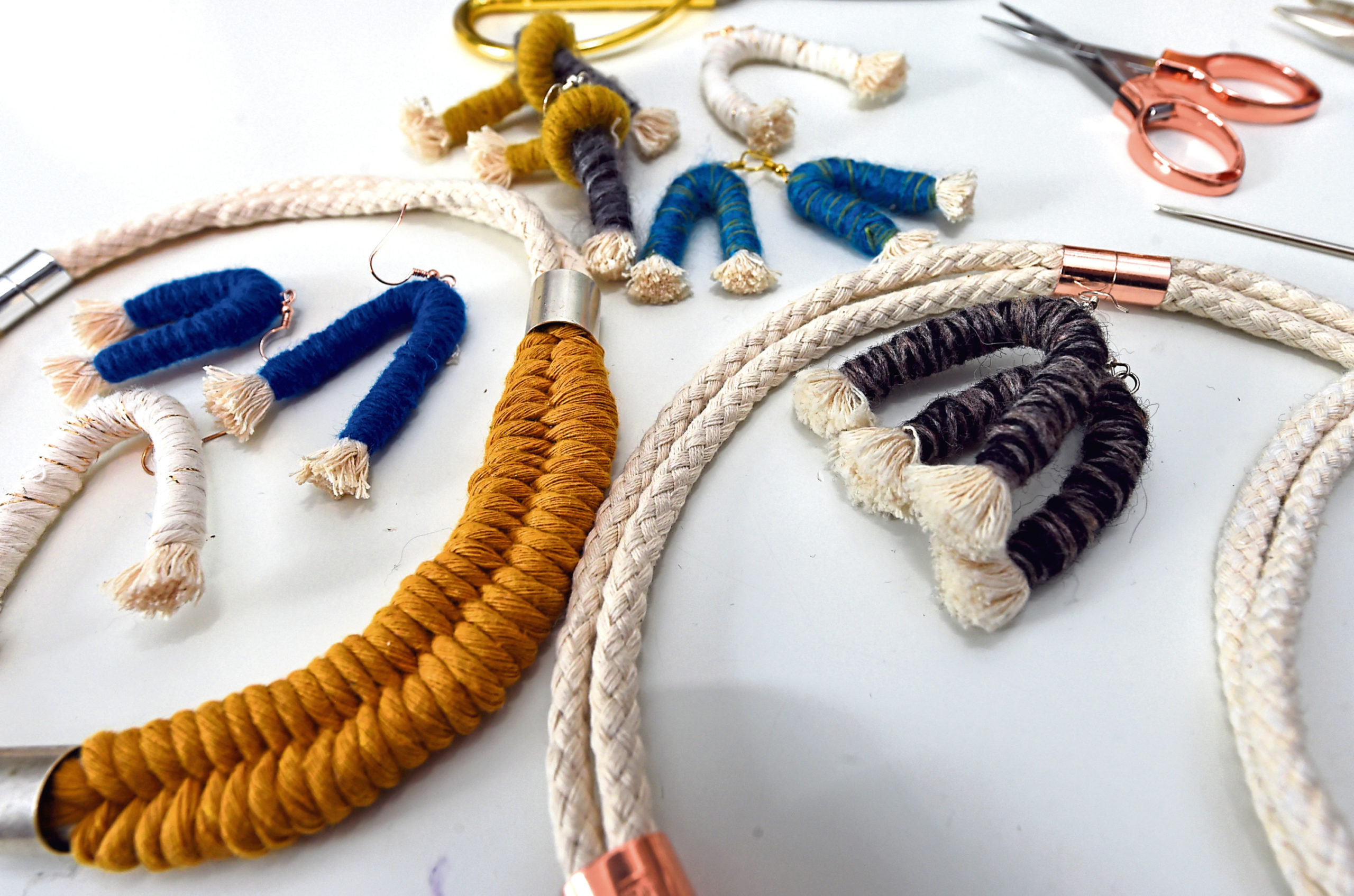 While creating home accessories and jewellery keeps Frieda busy, she also works full time as a projects assistant in the creative learning department in Aberdeen City Council.
She said: "I refer to myself as 'just the admin' a lot but I've had the opportunity to be involved in a range of creative projects, and it's really opened my eyes to what is going on in the city.
"As a creative who mostly works in isolation, it has been a great inspiration and motivator."
Frieda also had the chance to merge her creative business with her job. She said: "Creative Learning does a lot to promote and upskill creatives in the city and being a part of the team has provided that for me too.
"I applied to start the FibreKnot meet-up as part of the last Make Your Mark programme they run and was delighted when they confirmed it would go ahead."
Frieda hosts the weekly catch-up for people working on anything fibre textile-related. Since last October the FibreKnot meet-up has become a really popular space for stitchers, weavers and knitters at all stages in their creative journey.
Frieda added: "Everyone is welcome and treated equally, and it's fantastic."
Visit etsy.com/uk/shop/QuarryWood to see Frieda's products