Aberdeen-based Ambiance Interior Design turns dream homes into reality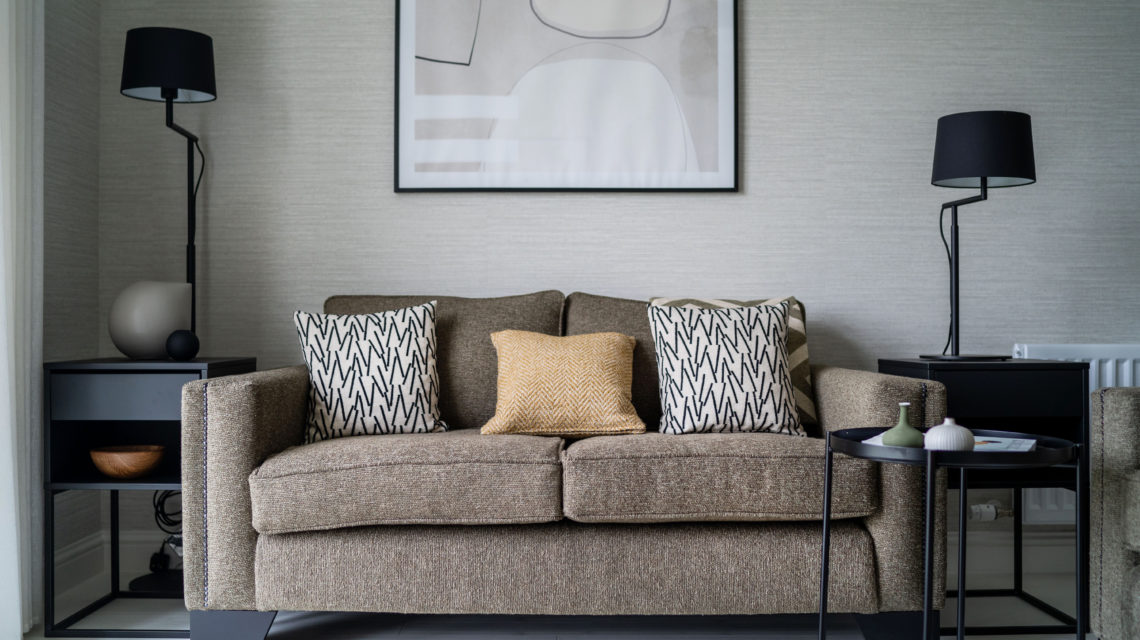 The talented team at Ambiance Interior Design turns dream homes into reality for a range of clients in the north-east.
Director Karen McKimmie bought over the small Aberdeen-based business in 2007 and currently employs three members of staff.
While the firm mainly focuses on creating classy contemporary homes, the interior designers are fully versed in all styles including rustic, traditional and minimal.
Working exclusively with Scotia Homes, Karen and her team aimed to illustrate picture-perfect living in the housebuilder's Charleston Development in Cove.
Karen thinks the stylish two-bedroom ground floor flat, which is part of The Chapter – a collection of 24 two-bedroom flats – would make a wonderful home for a young couple looking to buy their first property.
She said: "We went for a funky yet contemporary look because we really wanted the property to appeal to younger buyers. However, I think it could be very nice for a retired couple too, given the location of the flat."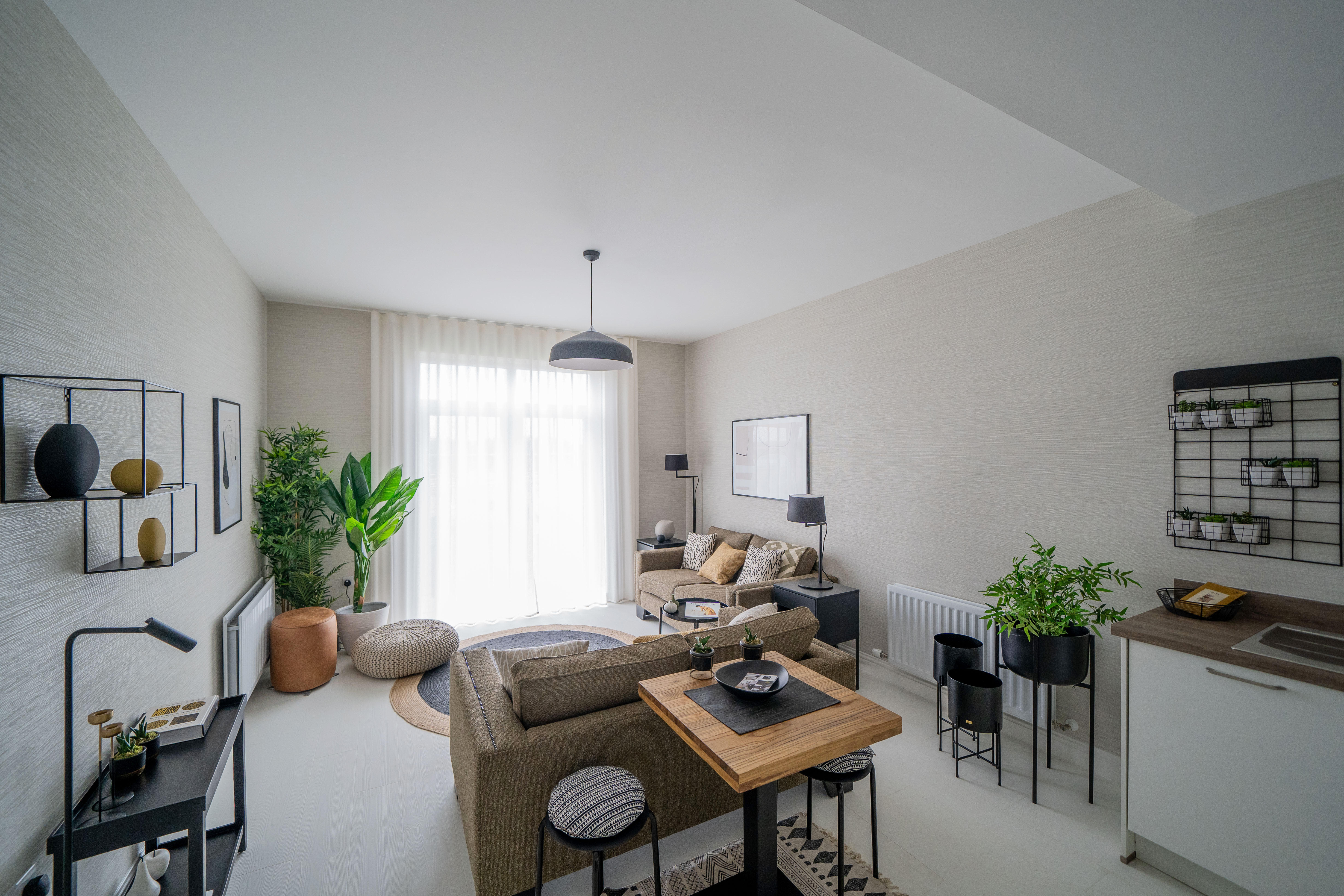 While she likes to create very modern interiors, Karen never wants the show homes she helps to furnish to look "too contemporary".
She said: "We always like to keep our flats classy. "We find that if you do things that are a little bit too 'of the moment' they can go out of fashion very quickly and that's why we like to retain the classy element."
Karen also likes to bring lots of texture into homes. She said: "We really like the texture of the wool fabric we used in the lounge, which is open plan with the kitchen – there's a seat in the corner of the room with a natural weave on it which looks amazing.
"When we designed the layout for the open plan area, we deliberately set it out so that there was a small dining area as well."
Ambiance designers decided to go for a light earthy colour scheme to complement the open area.
Karen said: "The couch is a really soft green colour in the lounge. We find that greens are very popular at the moment. Another reason why we used a lot of greens was to bring the outdoors in. This particular shade of green works well with natural woods and black, too."
In addition to incorporating natural colours, there is also a growing trend to introduce plants into homes.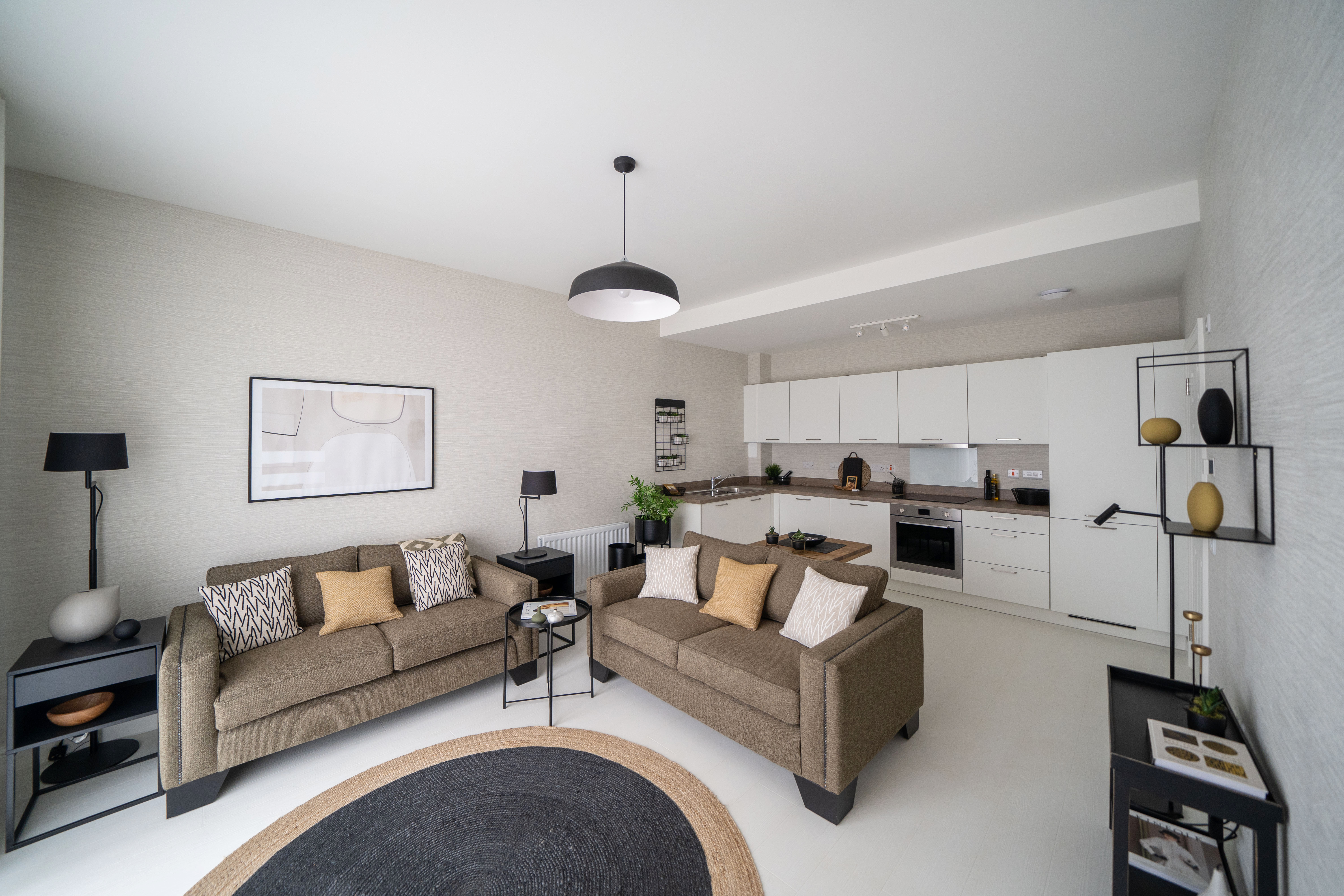 Karen said: "For those with green fingers, there are many benefits of having real plants around the house. They have been shown to improve mood, reduce stress levels, reduce blood pressure and create better indoor air quality by removing airborne pollutants."
For practicality, Karen and her team used artificial plants in the show home.
She said: "Artificial plants used to have a bad reputation but there is now a surge in their popularity, not only because the quality these days is far superior and more realistic, but because they do beautify your home and make you feel happier. "They allow you to enjoy the physical effects of greenery but without the maintenance.
"As an alternative, we often use succulents and cacti because although they are living, they only require minimum maintenance and yet have all the benefits.
"Whatever you use, bringing greenery into your home adds interest and beauty into your living environment."
The designers continued the spacious feel of the lounge and dining kitchen through to the master bedroom.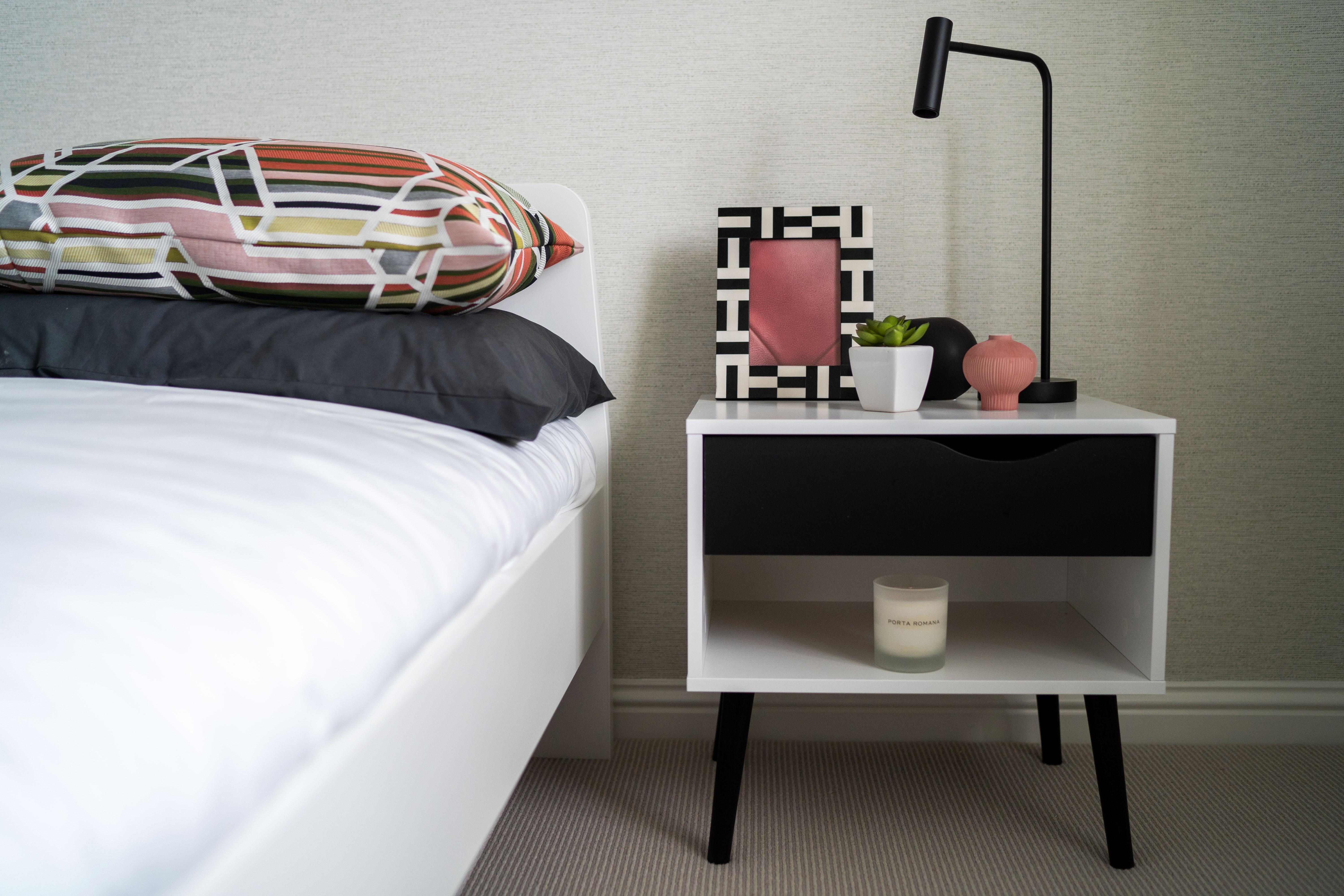 Karen said: "The master bedroom is a great-sized room so we wanted to keep it bright and light. To give this one interest, we also added interesting clashing patterns."
While the well-proportioned property is very bright, Karen also wanted to add a splash of colour and funky accessories to the stunning flat.
She said: "The second smaller bedroom at the back of the property doesn't get as much light as the master bedroom. So while the rest of the flat is very bright and light, we wanted to have a dark contrasting bedroom. And also, to make the room a little bit cosier, it's always better to use darker colours in smaller rooms – rather than trying to overcompensate the size with too much white."
Karen said one of her favourite parts of designing the space was mixing unique patterns with eye-catching colours.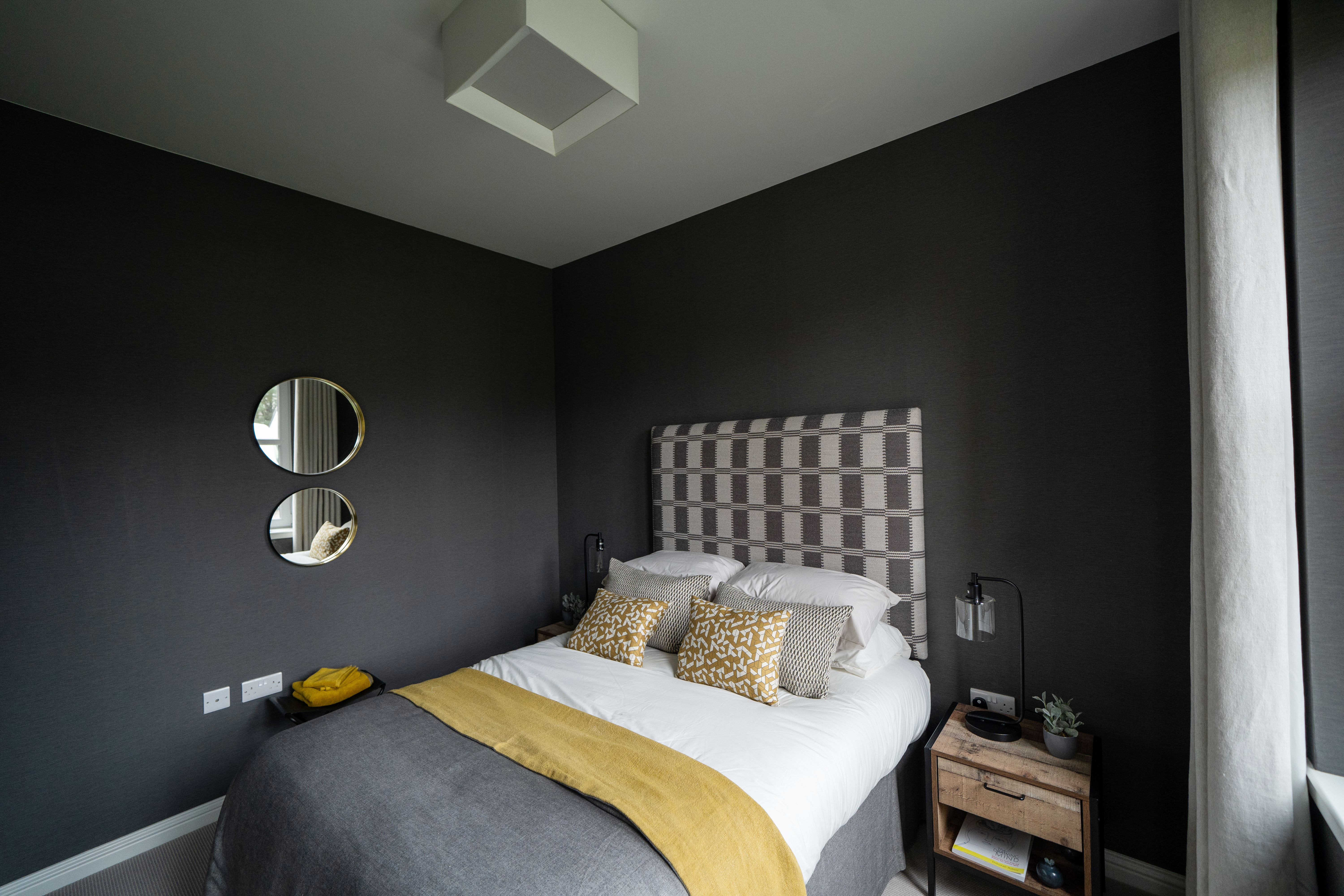 She said: "It's really interesting putting different patterns together and seeing how well they'll work. "As long as you have a blank canvas – when the rest of the room is quite calm – you can mix the colours and patterns like that."
The Scotia Homes property also has a beautiful bathroom which boasts a trendy wallpaper.
She added: "Since the bathroom tiles are quite distinctive with dark polished texture we wanted to keep the wallpaper low-key.
"But we still went for an interesting tone in tone material to give it a little bit of interest. I think the whole wallpaper is quite spectacular. Linear patters are really in."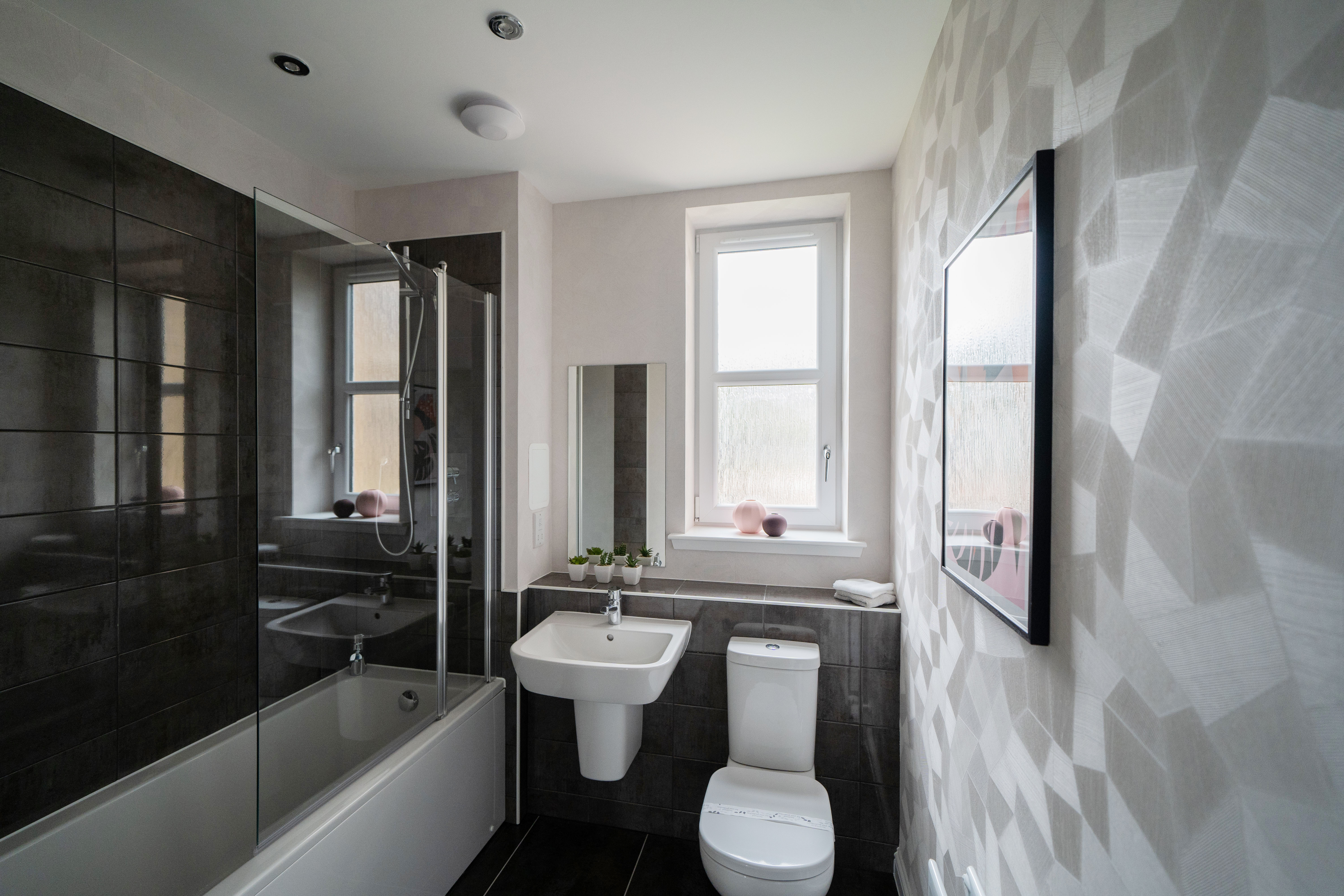 Visit ambiance.co.uk for interior design inspiration and scotia-homes.co.uk/developments/charleston for more on the show home