Aberdeen artist's love of glass is truly transparent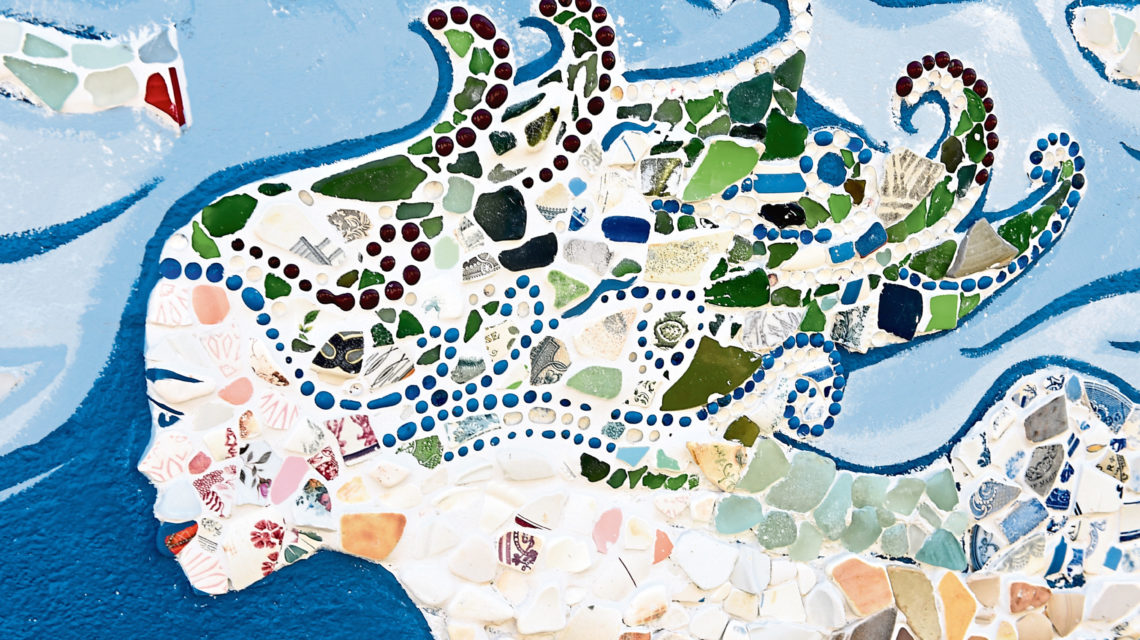 Aberdeen painter and glassmaker Shelagh Swanson's stunning commissions can be spotted in seafood restaurant The Silver Darling, Duthie Park and stately home Haddo House.
The talented artist, who is known for her contemporary and expressive aesthetic, produces bespoke glass decorations and fine art paintings.
After studying painting and graduating from Gray's School of Art in 2004, Shelagh moved back to Caithness where she grew up. She ran the St Fergus Gallery in Wick, hosted exhibitions, started teaching workshops and slowly established herself as an artist in her home town.
Shelagh said: "As soon as I graduated, I was determined to work as an artist. I set up my business straight away. I did everything that came my way, from teaching the elderly in day centres to illustrating poems and designing posters. It was a great way of getting experience as a young artist but I had to eventually learn the art of saying no and concentrate on what I was really interested in."
And it was in 2006, when Shelagh became an artist in residence at North Lands Creative in the Highlands, that she discovered her love for glass art.
She said: "Glass is a wonderful medium to work with. The material in itself is beautiful. I love the colour, the transparency, the way it interacts with light. I use a lot of glass powder in my work which allows a similar freedom of expression to which you can achieve with paint.
"Painting will always be my first love but the majority of my latest commissions have been for glass pieces. I think this is mostly down to two things. Glass is unusual, so it attracts people who want to have something a little bit different in their homes. Also, it can be used for a lot of practical applications, including on kitchen splashbacks and table tops."
Once Shelagh had become well known for her art in Caithness, she decided to move to Aberdeen in 2009.
"I met a boy from Aberdeen and decided to move away from Caithness," she said.
"I ended up in Fittie, where I still live today.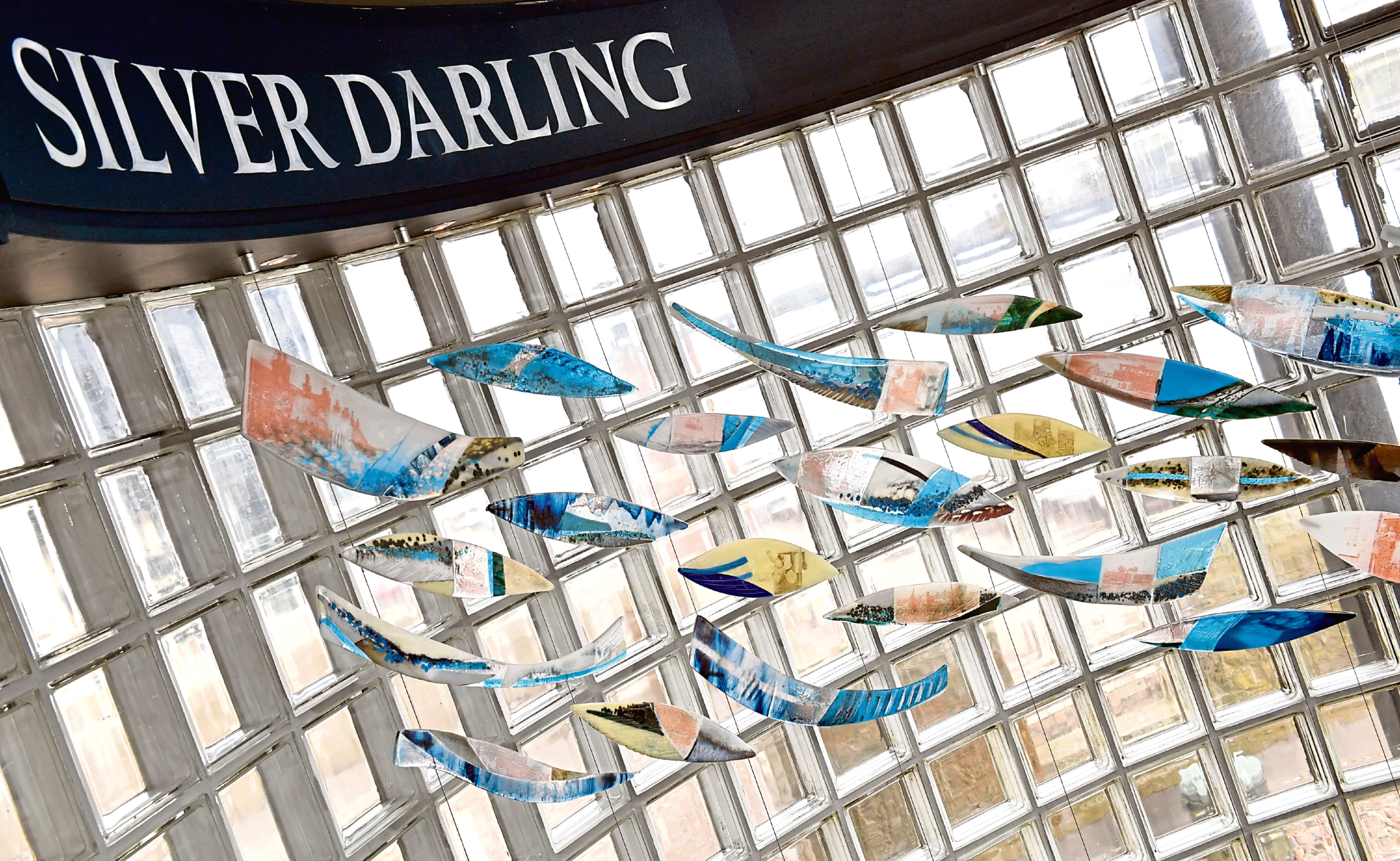 "This move meant I had to start my business again from scratch. I was already established as an artist in Caithness. North Lands Creative was on my doorstep and I had a steady job running a gallery, but I decided to give it all up and move to Fittie.
"My bright idea was to get a street trader's licence so that I could sell jewellery and paintings from a table outside my boyfriend's house."
"You can imagine my parent's reaction when I told them that," Shelagh laughed.
Fortunately, her plan worked out and that market stall proved to be the start of her whole new chapter in Aberdeen.
Three years later she won the Retail Rocks competition organised by Aberdeen City Council. Shelagh and a few other creatives were given empty shop units rent-free for a year in Torry.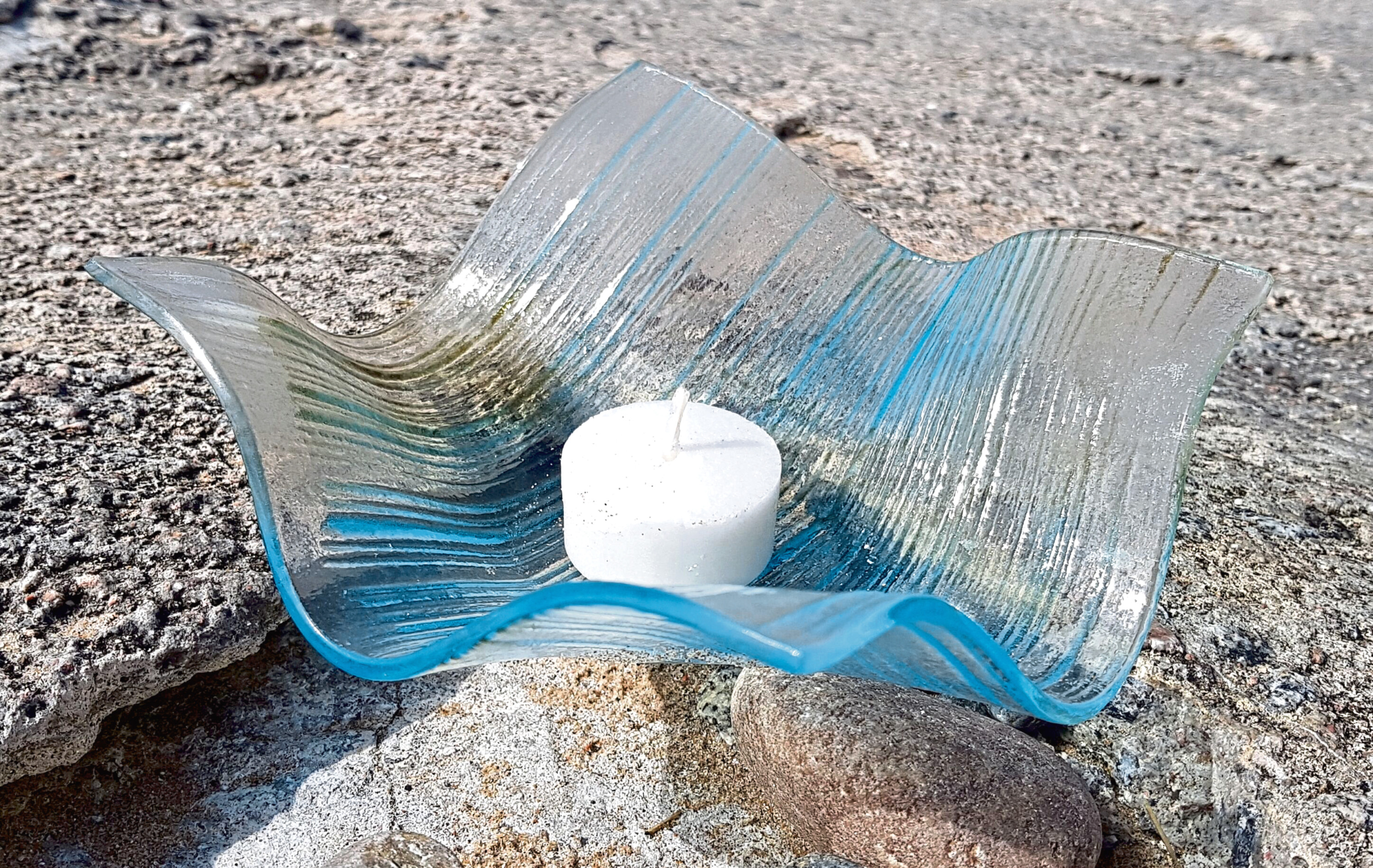 She said: "I finally set up my first glass studio called Oil and Glass in 2012. A year later, I moved my studio to Aberdeen's Holburn Street, which closed in 2015. I now have a private studio on Market Street, where I can focus on commissions and teach a range of workshops."
Shelagh said her daily beach walks provided a constant source of inspiration for her glass work. "The dramatic Scottish landscape also inspires me. We are so lucky to live in such a beautiful country. I try to get up to the Highlands to draw and take photographs as much as possible.
"I've also just started doing Munros, so have been experiencing some amazing views recently. I often work from memory so my pieces are sometimes a recollection of a specific colour or texture that I have experienced. The beautiful autumn hues I saw a few weeks ago when walking up Carn Liath have already started to appear in my kiln."
Shelagh is very proud of all of her commissions, but has a special place in her heart for bespoke pieces created with the help of north-east residents.
She said: "I'm very fortunate I now consistently work on commissions. Many of these are for private homes but my favourites are often public art commissions as the final piece can be enjoyed by a lot of people and I can often involve the public in the making process.
"The Winter Gardens Mosaic in Duthie Park is probably my favourite – although this is a wee bit like saying which of your children you like best!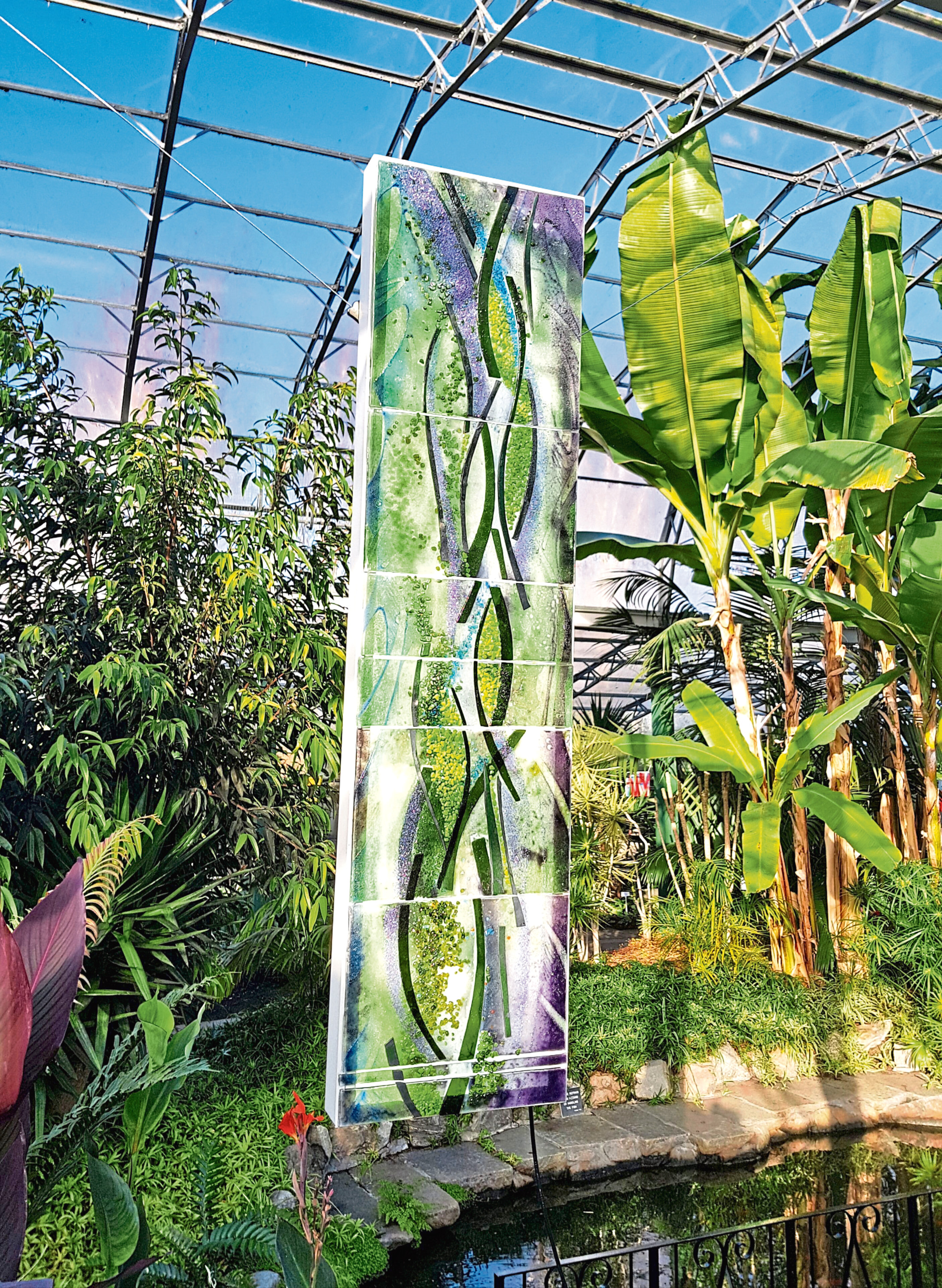 "I was artist in residence at Duthie Park in 2017, which meant that I set up my studio in the Education Room in the Japanese Gardens and created a body of work inspired by my surroundings.
"Alongside this, I led a number of workshops with local schools and a group from Alzheimer's Scotland. I hosted a number of public sessions where people could come along and create a wee piece of glass to be included in the mosaic."
Shelagh was delighted that more than 1,000 people were involved in the making and installation of the piece.
"It was just amazing seeing all the happy faces while they made their glass and it was even better when I saw them coming back to find their precious piece in the final design," said Shelagh.
"It gives everyone involved a real sense of ownership and I really love creating that sense of pride. It was such an honour to be allowed to create the mosaic to my own design."
Shelagh also created a piece called Ghost Ripples at Ellon's Haddo House. She was asked to work with materials found in the park to create an artwork inspired by the grounds.
She said: "I thought about Haddo House as a family home and what it must have been like for a child to grow up there. I saw the park as a place where they could be free to run and play. When I was a wee girl I loved skimming stones on a loch on my family's farm, so I decided to recreate this memory on the lake at Haddo House."
Shelagh, who was part of the Painted Doors project in 2016 when local creatives were given a chance to transform a number of the city's doorsteps, said she was proud of how much the art scene in Aberdeen had evolved. She said: "I was invited to paint the very first Painted Door in 2016 and at that point we had no idea how successful the project would be and what a huge thing street art would become in Aberdeen.
"When I was painting the door I had a number of people ask 'do you have permission to do that?'. If I painted it now, people would ask 'is that part of Painted Doors or Nuart?' There's been a lot of people in Aberdeen, including myself, doing projects and campaigning for years for art to be respected and appreciated for the positive impact it can have, both socially and economically. So it's really amazing to think how far we have come in such a short time. It's great to see the city re-energised using art."
Visit shelaghswanson.com for more information and to shop her range of glassware products and paintings