Aberdeen artist Abigail Smit creates pet portraits and abstract art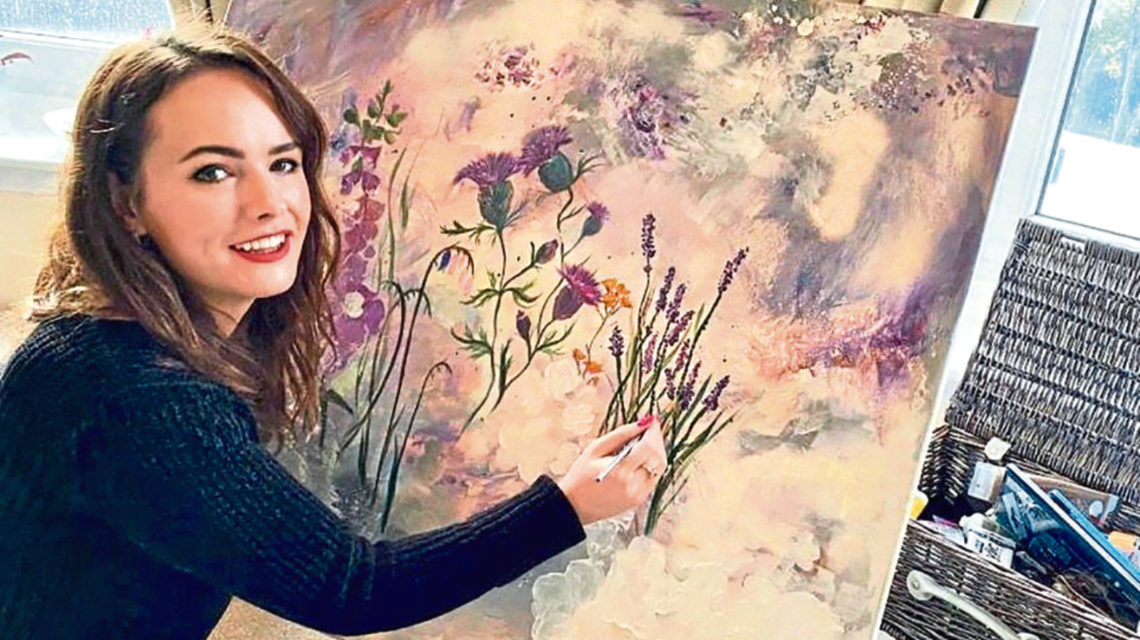 From drawing quirky pet portraits to creating attention-grabbing abstract art, primary school teacher Abigail Smit has always had a creative side.
Hoping to "do more" with her art for quite some time, Abigail officially launched her business – Abigail Smit Art – in July.
She said: "It was the school summer holidays and I found myself with more time on my hands.
"So I decided, with encouragement, that I would go for it." Working full-time, each piece Abigail creates is done in her spare time.
"A lot of practice and experimenting has taken place over the years in my spare time, and continues to take place," said Abigail.
"I feel that I am constantly 'studying' when it comes to art.
"I also have a theology degree, but the last time I formally studied art was Higher Art in secondary school, which seems like such a long time ago now."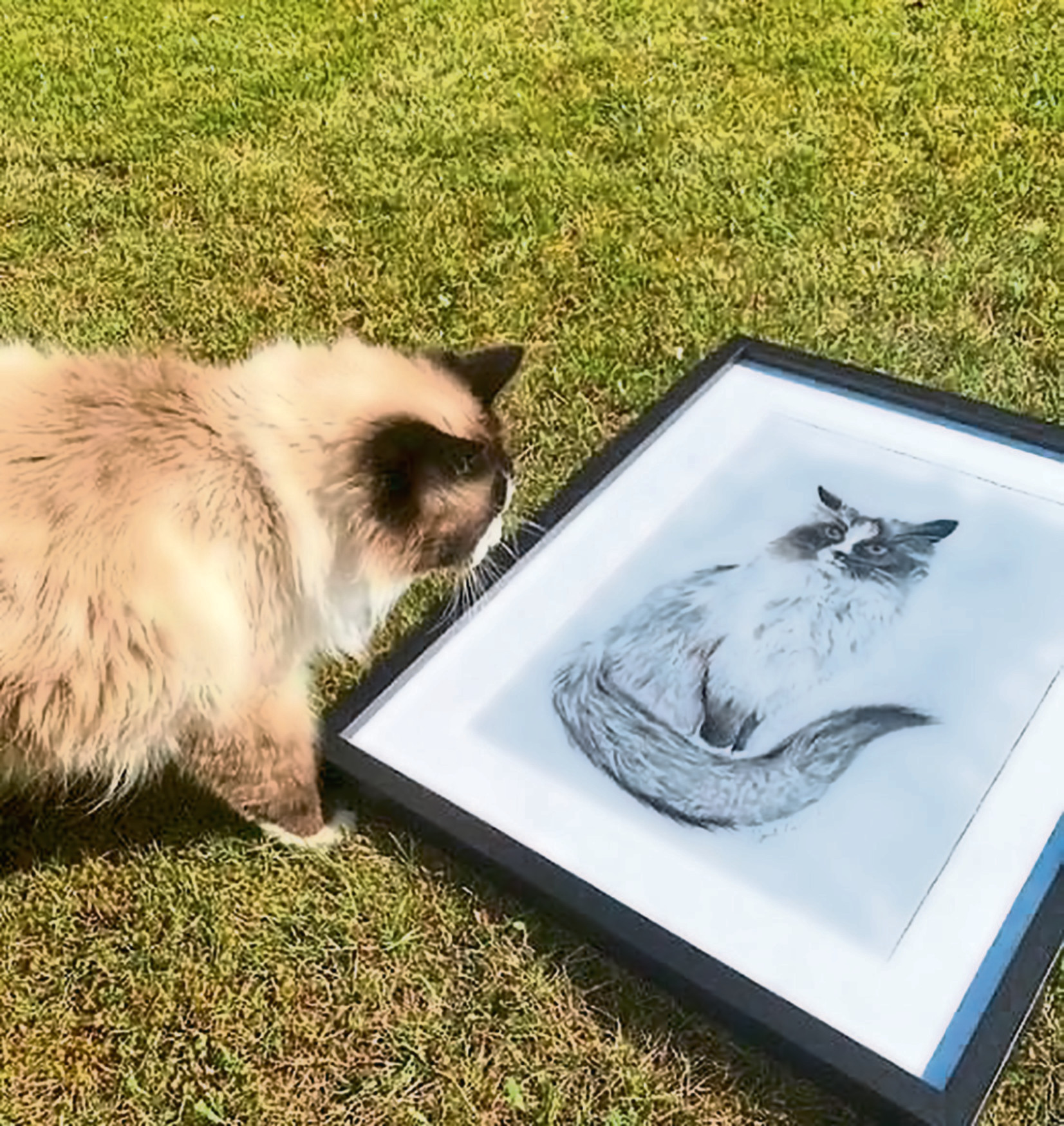 Animal-lover Abigail delights in creating pet portraits for her north-east customers.
She said: "I absolutely love drawing people's pets because I love animals and I know how important they are as members of our families.
"I currently work with graphite for pet portraits, but I am hoping to soon offer portraits in a wider range of media.
"I love using graphite pencils because they enable me to capture a lot of detail.
"And due to the large amount of detail in my pet portraits, they can take between eight to 20 hours to complete – depending on size."
The whole process begins with the customer sending Abigail their favourite photo of their pet. After taking a small deposit, the creative will work on the portrait and will send a few photos of the finished piece to her client, allowing them to ask her to make final changes.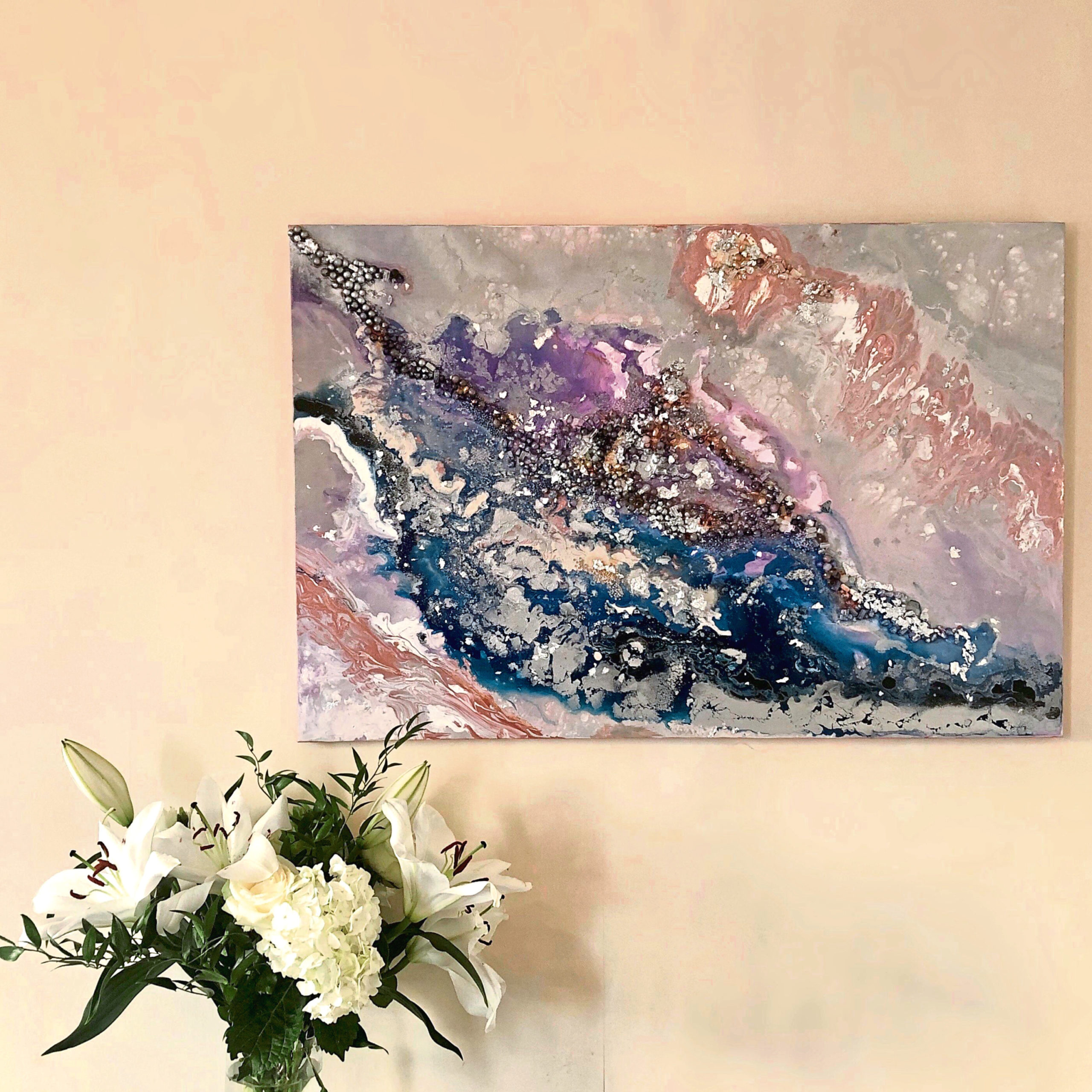 Abigail said: "It takes a maximum of 12 weeks from order to completion, but this is discussed on order, and if a drawing is needed sooner, this can sometimes be arranged."
In addition to pet portraits, Abigail also loves creating abstract art. One of the paintings she really enjoyed working on was a large contemporary painting she created for her sister's 30th birthday.
She said: "My sister asked for something that was amethyst and rose quartz-inspired, with a touch of navy blue.
"It was created using a mix of acrylic paint, acrylic spray paint, glass beads, gemstones and silver leaf.
"I used a mix of an acrylic pour technique and brush stroke details.
"I got completely lost in creating this and would love to do something similar again.
"I really enjoy being able to look at someone's mood board and colour scheme, and to create something beautiful for that empty space on their wall."
Another abstract piece she really enjoyed working on is called "Up The Mountain".
Abigail said: "I really enjoyed painting it, building up colour and texture across the three canvases.
"It's quite unique with the little hexagonal canvas at the end.
"It's supposed to convey a misty journey up a mountain, but that might not be what other people see in it.
"I'm in love with navy blue and turquoise just now, so that might be another reason that I quite like it."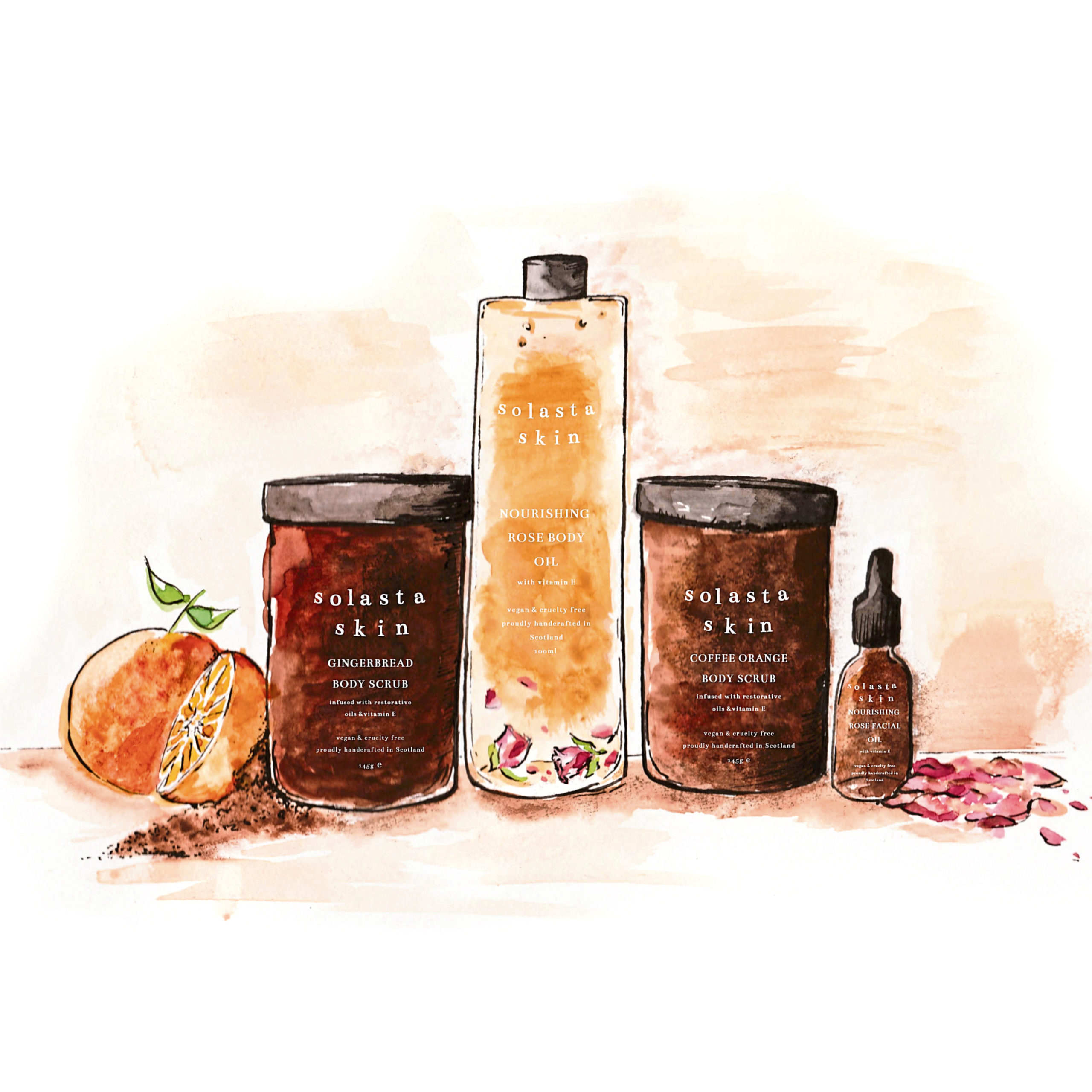 Abigail doesn't like to limit herself and loves working with different art media.
She said: "I have also created some watercolour images for a local business for advertising purposes.
"I am very happy to discuss any ideas that people have for commissions."
The talented creative said she always feels "a sense of achievement" when customers purchase one of her portraits or paintings.
She stated: "I love the feeling of hearing about, or seeing a customer, friend or family member, receiving something that they really love – it makes it worthwhile.
"It's also satisfying completing a piece of work, and knowing the years of practice have paid off."
Visit www.etsy.com/uk/shop/abigailsmitart for more information and to shop