A jewel of a tewel – the house for modern families in Countesswells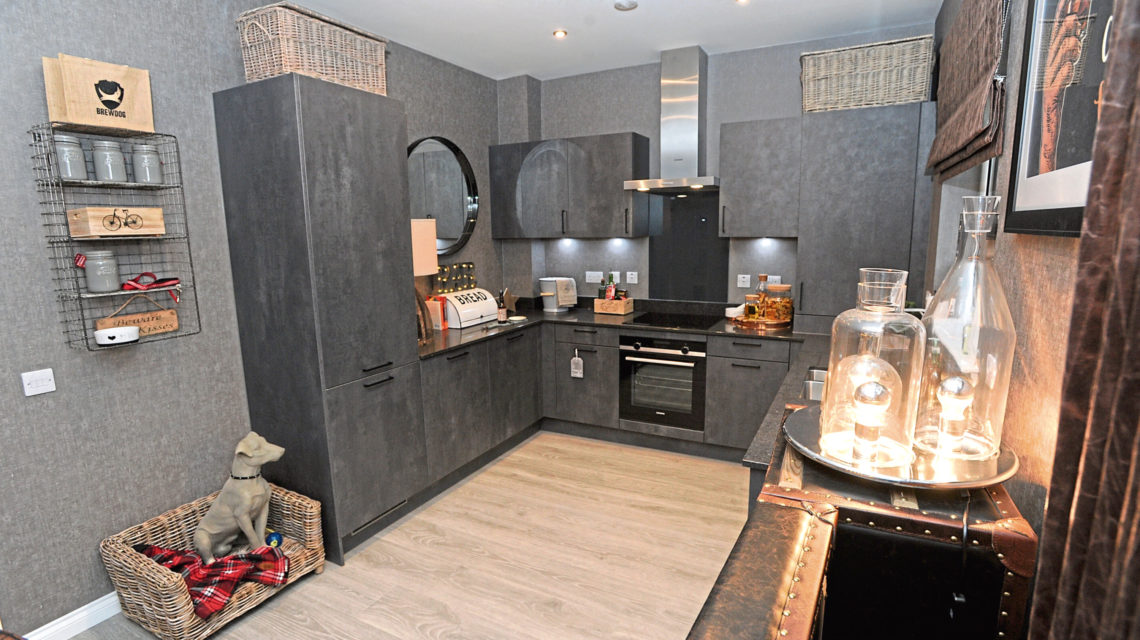 Justine Winter has worked with north-east house builder Kirkwood Homes on numerous show homes over the years.
Her favourite part? Creating the family on whom she bases the interior design.
The interior designer owns Orchid Newton, which is based in Insch, and has designed The Tewel home for Kirkwood at their Countesswells development.
With an eye for style, Justine has designed the three-bedroom home with a young, modern family in mind, pulling on key trends like the industrial look, and also playing on highly-anticipated trending colours like purple and lilacs.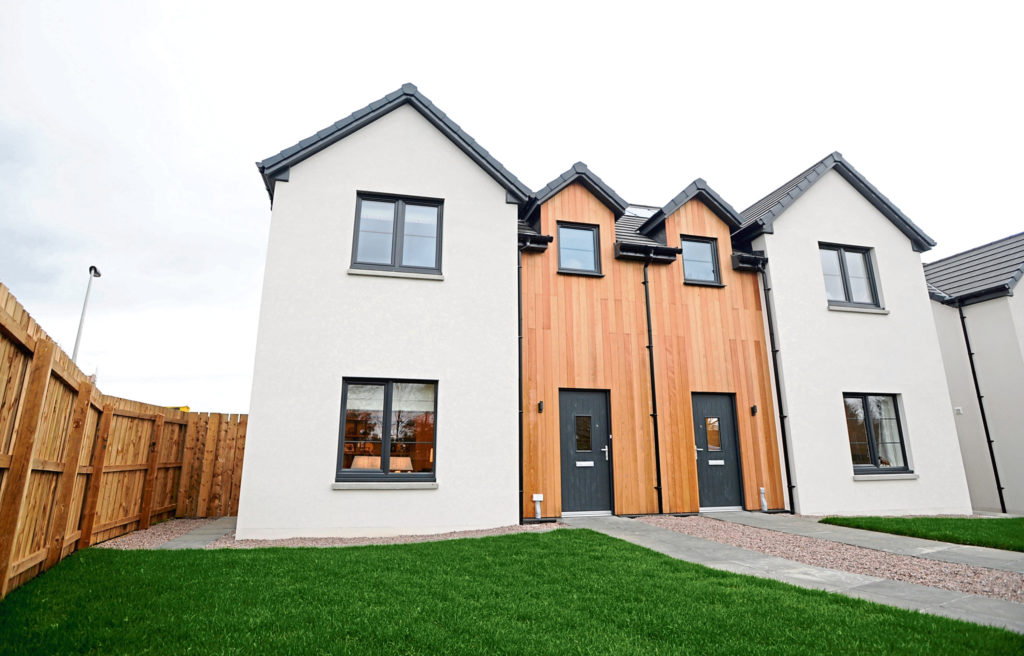 Presented as an end terrace or semi-detached home, The Tewel house type boasts two parking spaces and is set over two storeys – both of which carry an array of trends throughout.
"The brief is to design the home with a made-up family in mind," said Justine.
"I always start with the nucleus of the family and build it from there. For this home we've got mum and dad, and a little boy, who is around nine-years-old. The family are super trendy and the parents are skiers and scuba divers. Dad works for BrewDog in Ellon and mum's parents stay in Countesswells and look after the son when he's finished school. They also have a dog called McQueen."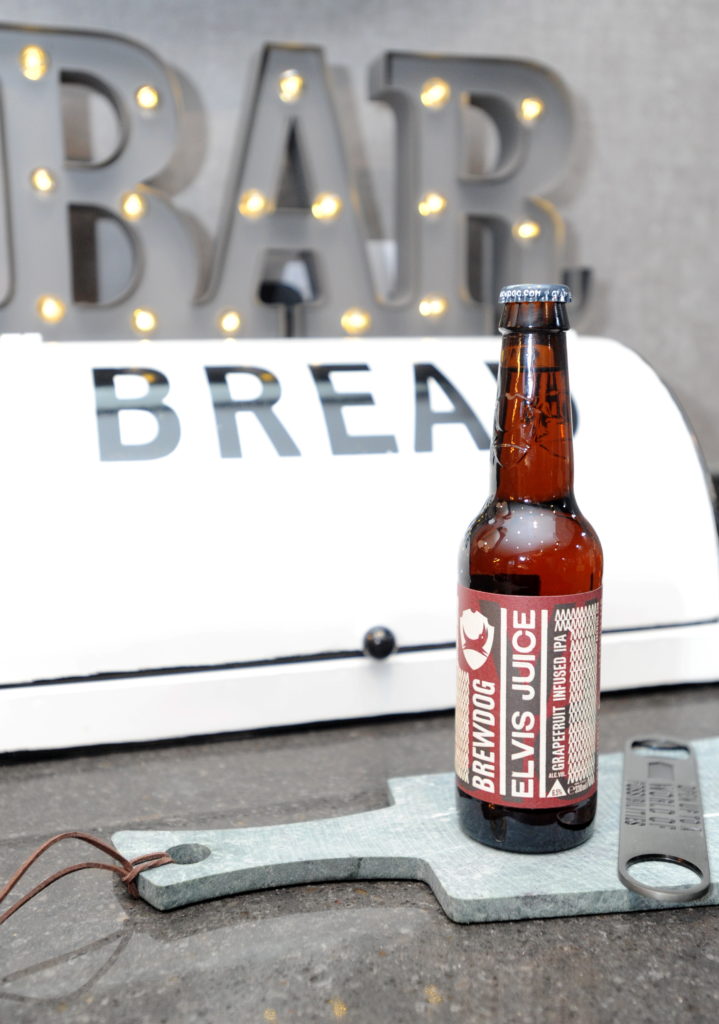 Focusing on the open-plan kitchen and dining area which Justine hails "the heart of the home", she has incorporated a trend which keeps on giving – the industrial look.
She said: "The house is very industrial in general but the kitchen more so. There are different shades of grey throughout and there's this amazing metal studded dark wallpaper. The table is made of old wood with metal table legs and the chair is an old smoky leather. I've even used leather blinds and curtains which is pretty unusual as not many people use leather in this way, but it was something different to add to the room.
"That industrial kind of look has really just carried on. It isn't going away any time soon and even with the copper piping, which I've used for the lights, and the industrial light bulbs themselves you can see it's still really popular. It's a nod to history and is very futuristic at the same time. I guess the future is a nod to the past.
"It has real warmth and the kitchen is always the heart of the home. It's a great size and it's super homely but also a great party space. I've added in a bar which makes it a very social area and it's a space everyone will use."
Using music to inject an inviting ambiance into the home, Justine says this is a vital part in allowing people to envision their own lives in the space.
"I think music is so important to have for a show home," said Justine.
"It makes you feel part of it and resonates with good memories and home. It creates an ambiance and lets you relate more to the space and understand how it would feel to live there. I use music in all of my show homes and everyone loves it – it just finishes every room off."
One room that Justine really incorporated the family's travels and hobbies into was the spacious living room.
She said: "It's a large space with some big furniture in it. There's a sofa and a few chairs and a lovely bookcase which just adds that extra element to the room. I've built it through the story of their travels, with accessories nodding to Brazil and Switzerland. "I've put dominoes and games on the tables as accessories but also to add that travel idea into the space. The dog statue in the living room is quite funky and just a wee bit of a fun."
Moving upstairs, the three bedrooms are the first rooms buyers will come across. Incorporating different greys, lilacs and purples, the industrial trend can be seen throughout all of the rooms – some more subtle than others.
She said: "The master bedroom with the ensuite is a nod to their skiing holiday and has a ski-lodge look about it. I've used some wooden furniture and earthy tones in this room to capture that outdoorsy essence.
"Because the little boy is into basketball and pinball bowling I've packed his room with colours. He likes skateboarding too so I've incorporated a grey graffiti wallpaper and graffiti blinds which boast oranges, blues and reds throughout. It's a manic, bright-coloured room and is really playful as you would expect for a young boy. The furniture is black so the colour really comes from the accessories and the bedding.
"The guest bedroom is a warm, cosy room and there's a little bit of purple in there and a rusty red which is beautiful. The duvet cover just makes you want to jump on it. It's more feminine, and everywhere else in the house has a bit more masculine feel to it."
Doing something not many designers do, Justine created a unique three-dimensional graphic effect to add to the wall which actually looks like wallpaper.
"I've used some graphic fish to add some texture to the room," said Justine.
"The fish are a graphics cut out in a three dimensional design which makes it look like wallpaper, but it's actually not. Graphic three-dimensional things like this are a bit different and funky. Not many people have it but it's very quirky and is something unique to that home."
Located just across from Countesswells woods, the area is the perfect place for those who are looking to relocate to somewhere that boasts the beauty of being so close to the city and is also a stone's throw away from nature.
The Tewel house type starts from £292,995. For more information visit kirkwoodhomes.co.uk or call 01224 542195.