With fantastic gins and friendly service, The Noose and Monkey is a great place to hang around in Aberdeen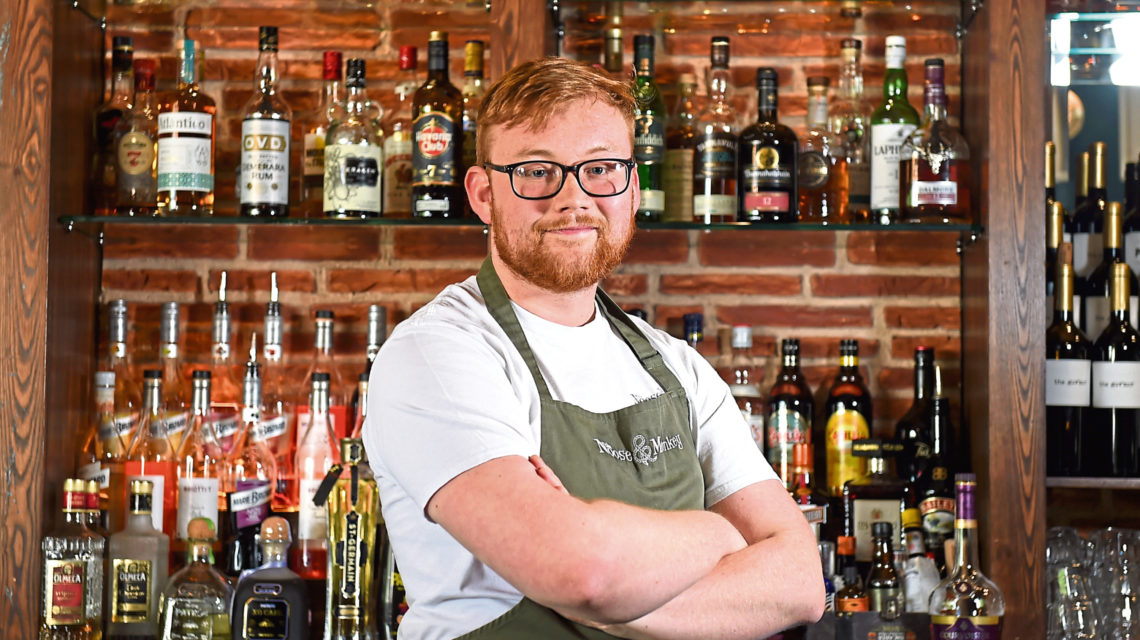 Sitting in the heart of Rosemount, The Noose and Monkey is a favourite destination with locals and celebrities alike.
Rory West, who has worked there since August 2017 as a bartender, said the popular bar and music venue is currently in the process of launching a new drinks menu.
He said: "We've been experimenting a lot recently as we're about to put out a new cocktail menu which is heavily tequila and gin-based.
"We have many different gin flavours and that allows us to have a wide variety of cocktails and we've all been tasked with coming up with more.
"If anyone has an idea, they're free to try it out to see if it works.
"Everyone's been allowed to express a wee bit of freedom and pitch in if they want to.
"The bar manager, Jill MacDonald, is totally cool with us using some stock to develop the drinks.
"I was coming up with a new cocktail at the weekend and Hendrick's put out this summer gin – Hendrick's Midsummer Solstice – so it's a mix of that, a bit of Cointreau and passion fruit liqueur. I think I'll top it off with soda.
"It's kind of orangey-based and I think there will be between 12 and 15 new cocktails on the refreshed menu."
While a classic margarita is his favourite cocktail, Rory enjoys making espresso martinis the most.
He said: "When you make it up and you get the foam, it's always quite satisfying if you get that really perfect finish.
"Also, when you put chocolate sprinkles and cocoa beans on top it can look really nice and professional.
"I quite like the taste of it, too."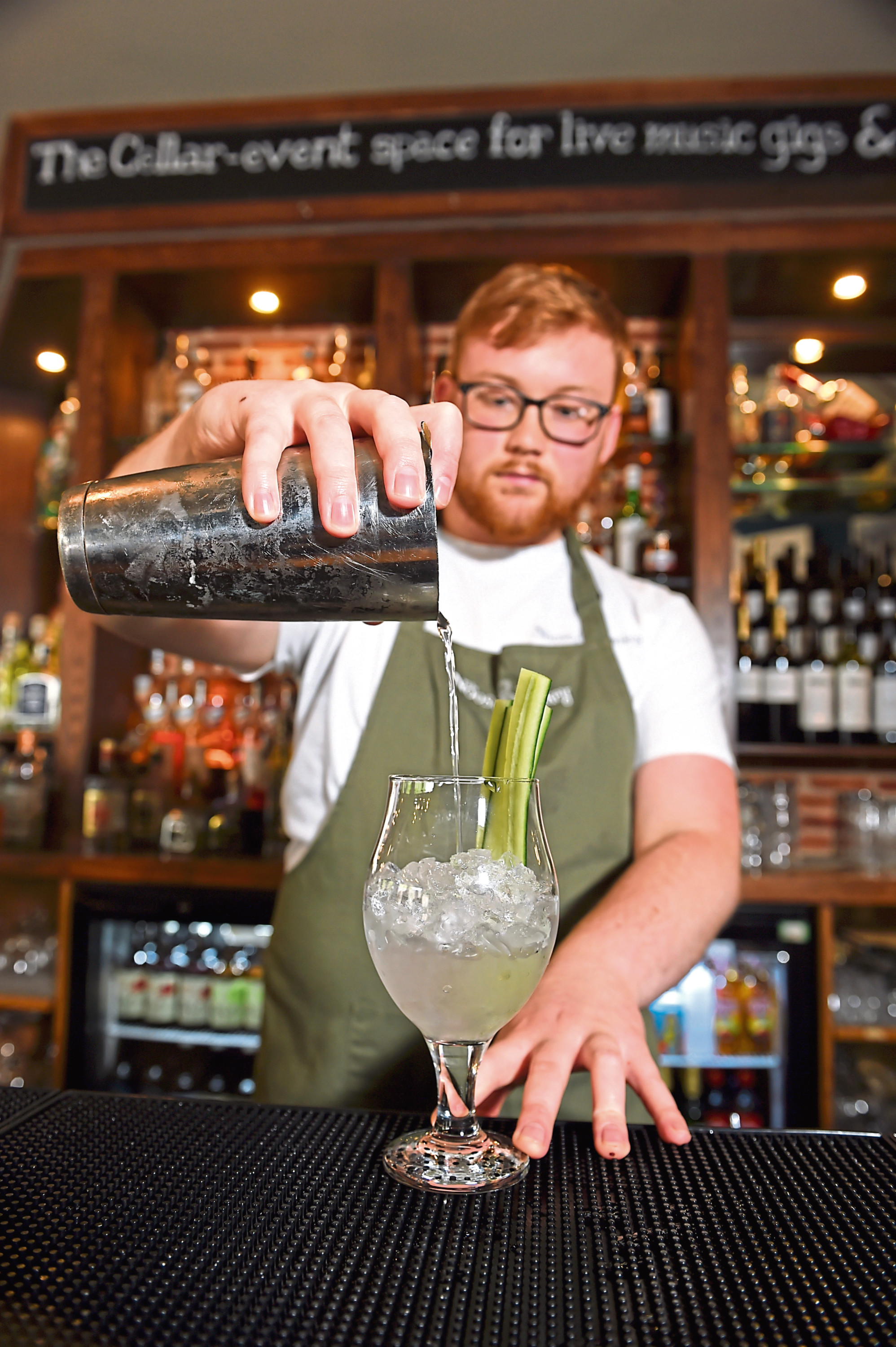 The Noose and Monkey serves a range of classic cocktails including daiquiri, mojito and pina colada, as well as a selection of wine and craft beer.
Rory would also like to introduce more people to the bar's gin offering.
He said: "I always like to tell people about our gins. "We have such a good selection and I don't think many people know that.
"If you go into any pub anywhere now, they'll have some big, more popular gins.
"But if you come in here, we have a bit more obscure and unknown gins.
"We can find something you really like and there's such a great selection. I haven't counted them all in a while but we have something between 65 and 80 gins I'd imagine.
"There was a mango and passion fruit one, which usually comes in a liqueuer style which is obviously much weaker, but this was a straight-up gin and it sold out so quickly I didn't even have a chance to try it.
"We have another passion fruit one at the moment which is a liqueur and I think it'll be included in a lot of the cocktails because with it being a lower ABV, you can use it and it won't be too overpowering in a cocktail."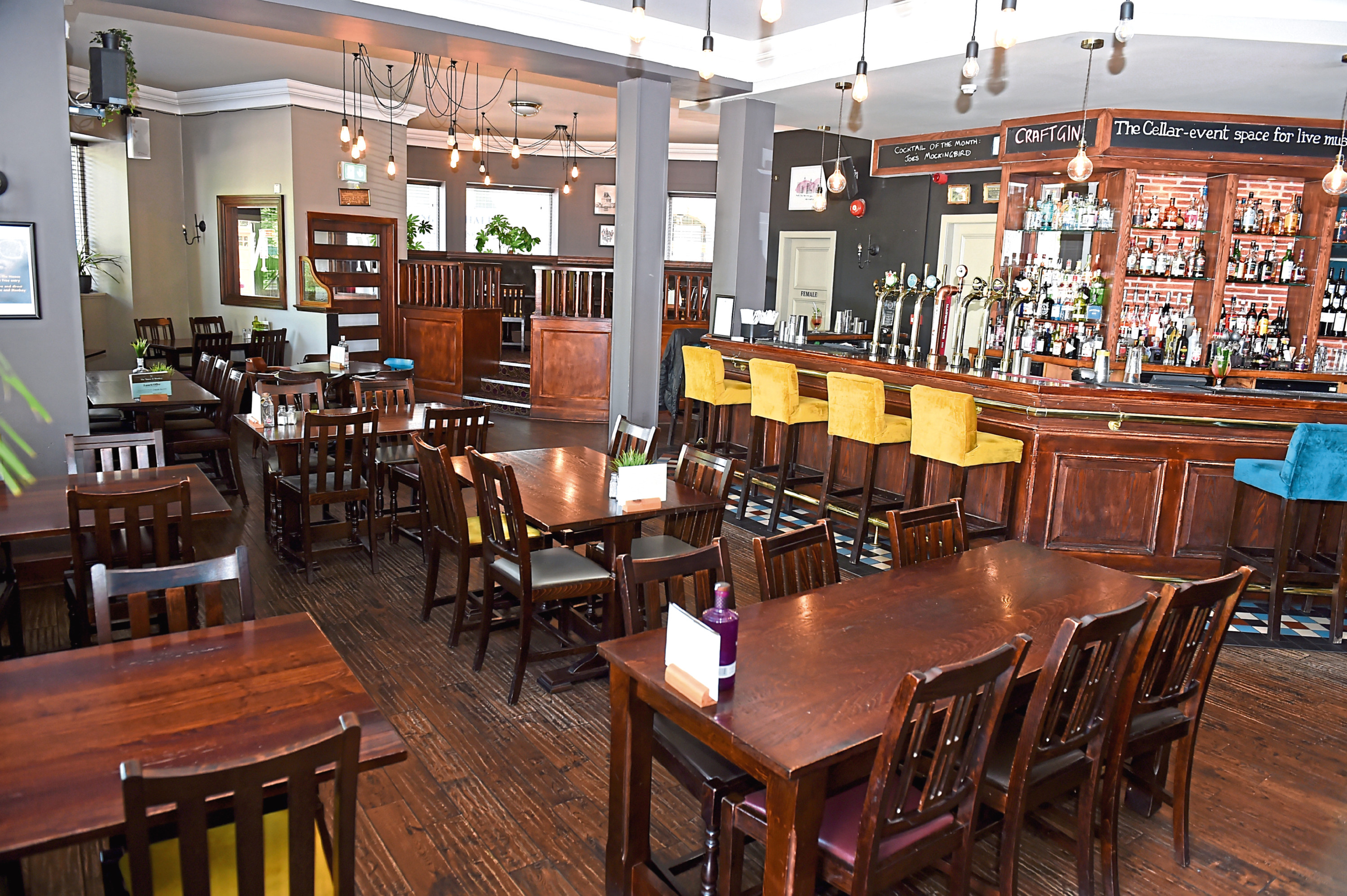 The talented bartender, who previously worked in The Newton Arms, loves The Noose and Monkey's relaxed atmosphere.
He said: "I think it's really chilled out. Everyone gets on really well.
"The regulars are really cool and always good fun to speak to." Right below the stylish bar lies popular music venue, The Cellar.
"More recently, especially in the evenings, we've been putting on a lot of bands upstairs and downstairs," said Rory.
"There's a couple of good gigs on Friday and Saturday nights. Everyone takes turns to work downstairs whenever there's a gig on.
"It started off with quite a lot of heavy metal, which wasn't everyone's cup of tea, and then it just sort of evolved and now there's a lot of young indie bands downstairs, but also some DJs playing old records.
"Every last Friday of the month we have a blues band on upstairs.
"And it's a big mix of stuff downstairs. It gives many bands a chance to play. A lot of the bands are local, which is really cool.
"Since this is a smaller venue, it's a good starting point, especially for young bands.
"I think Aberdeen kind of lacks in that, so that's really cool." Having served drinks at many of the bar's gigs, Rory said his favourite event was Scottish alternative rock band Fatherson. He said: "They did a gig downstairs last year. It was sort of an acoustic album promotion.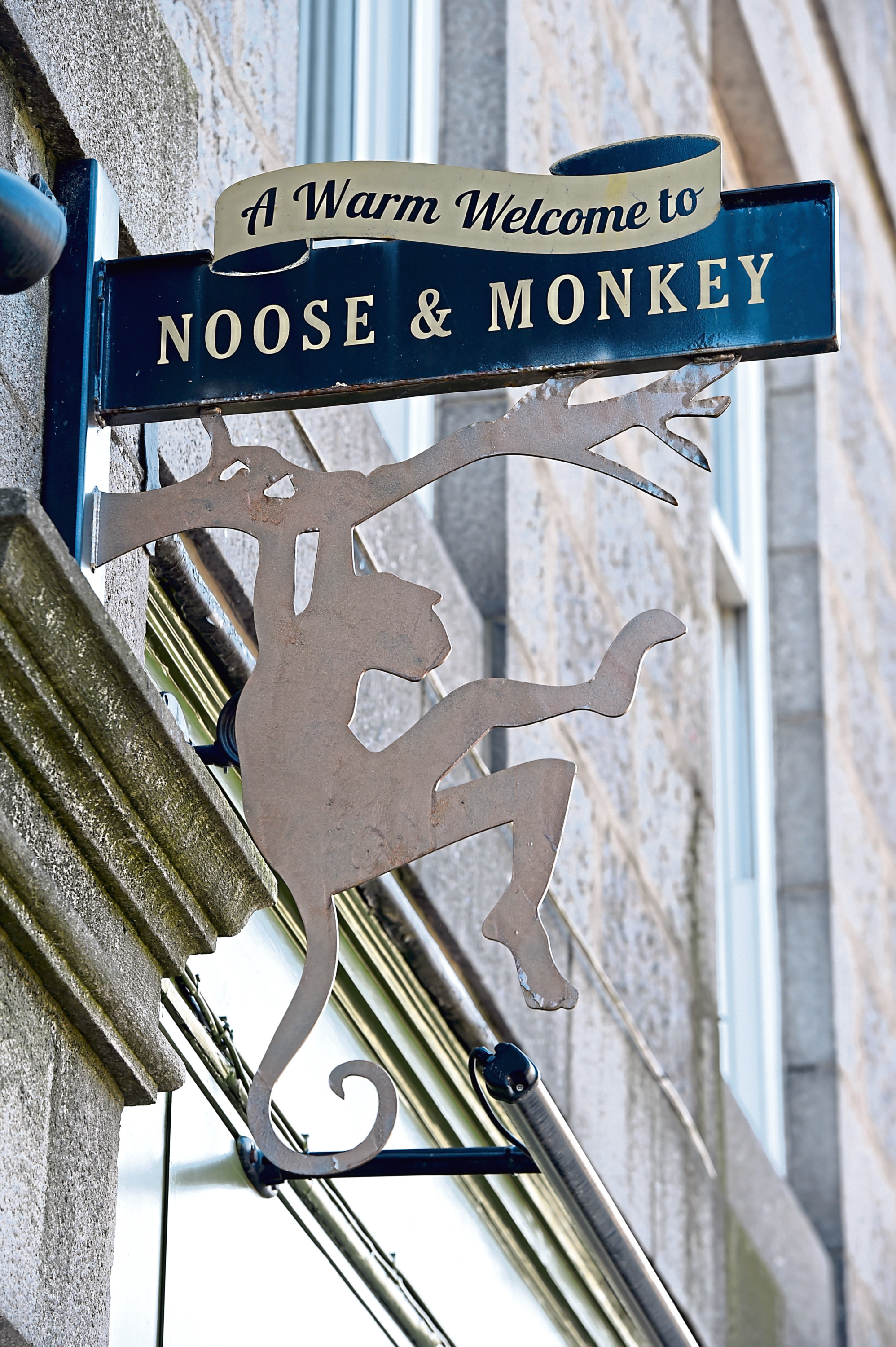 "I had seen them before at TRNSMT festival but this was totally different. It was acoustic and it brought out different things in their songs so that was a really cool gig to work at.
"That's probably the biggest band we had downstairs."
With the bar being only a stone's throw from His Majesty's Theatre, The Noose and Monkey is a popular destination for pre-show meals and drinks.
Rory said: "Many people come in for pre-theatre food and drinks.
"You can see the difference when there's a popular show on and when there's not.
"For example, it's mobbed before pantomimes.
"I think before Jersey Boys and stuff like that, it's been really busy."
And with Green Day's American Idiot showing at the theatre this week, Rory expects the bar will once again be bursting at the seams.
The venue has also been frequented by many famous stars performing in Aberdeen including Jason Donovan and Elaine C Smith. However, Rory hasn't had much luck spotting celebrities in the bar. He said: "While I've been working, I've missed the majority of our famous visitors.
"The guys from the pantomime were in almost every night when it was on and I recognised them from Scottish TV shows.
"I'm not entirely sure who was the most famous person to come in. Greg Davies who plays the headteacher in The Inbetweeners was here.
"I wasn't working which was quite unfortunate because I would have made heaps of The Inbetweeners references.
"I think he's maybe the most popular one.
"Someone from Coronation Street was in once but I don't really watch that."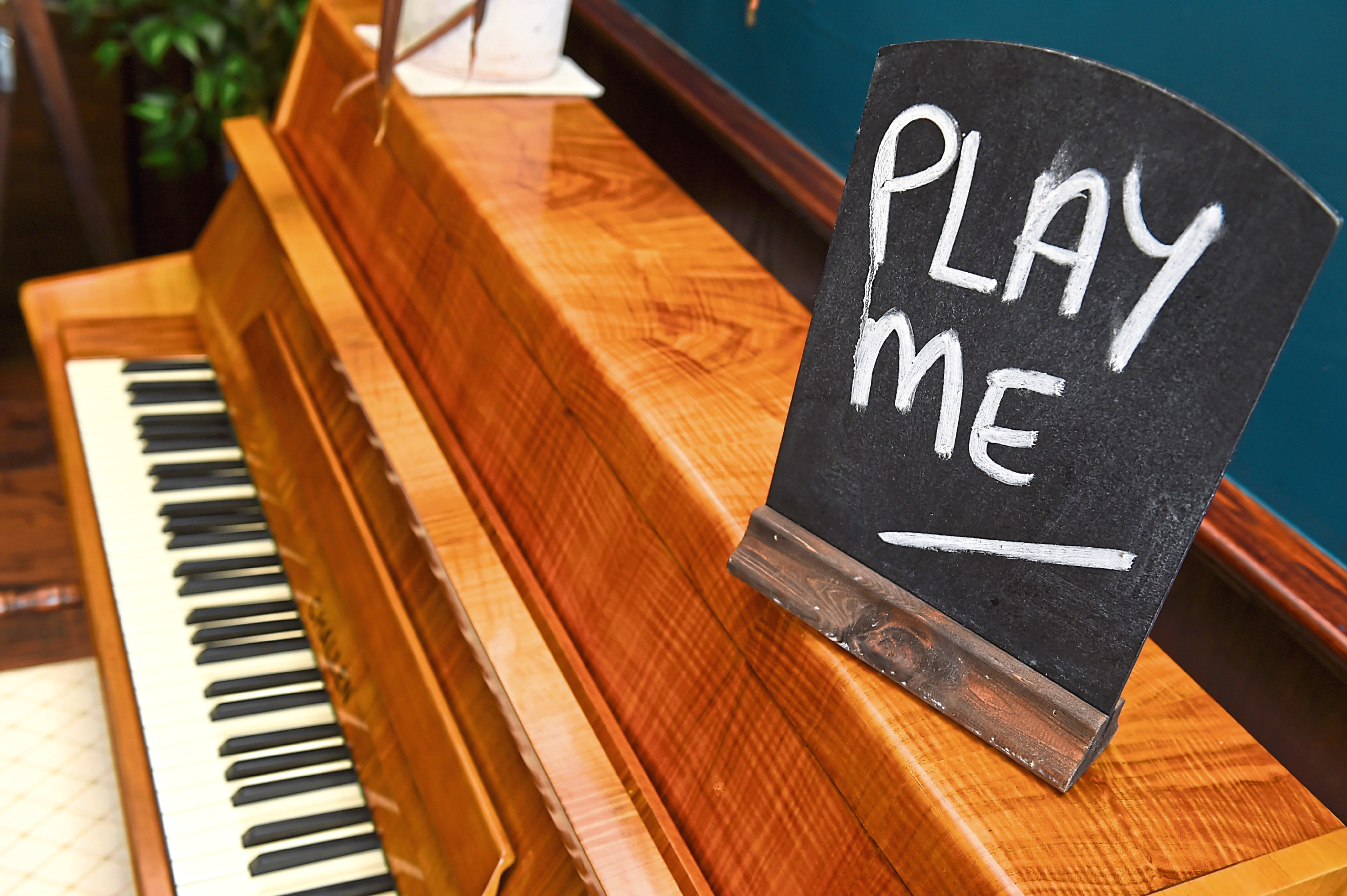 But you don't have to go to the theatre to hear a captivating story. The tale of The Noose and Monkey's name is rather interesting itself.
Established in 2000 and previously known as My Father's Moustache and The Silver Slipper, The Noose and Monkey got its name from its previous owner and licensee who originated from Hartlepool in England.
The story goes that, during the Napoleonic Wars, fishermen from Hartlepool watched a French warship off the coast.
The only survivor was a monkey dressed in French military uniform. Rory said: "It's quite a weird story.
"People thought the monkey was a French spy so they hanged it, which is pretty brutal."
Visit www.thenooseandmonkey.com for more.
For more drinks news and features, click here.