Whisky and spirits galore at Aberdeen Whisky Shop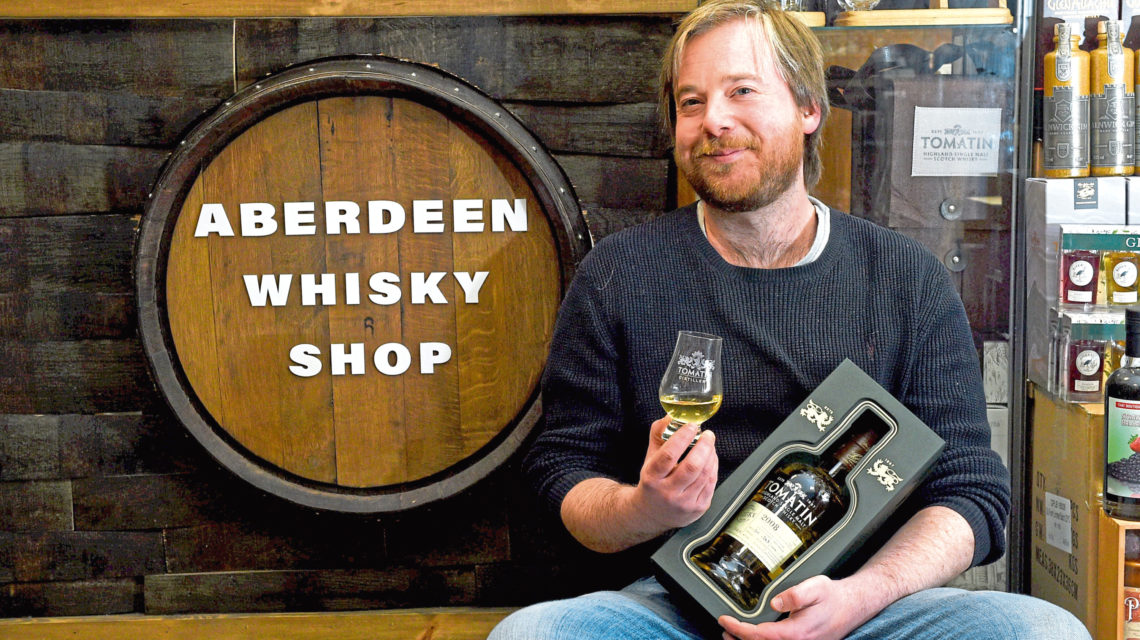 When it comes to whisky, no one knows the spirit quite like us Scots. And for one man, whisky is where his retail business all started.
Owning Aberdeen Whisky Shop on Union Street, no day – or customer – is ever the same for Nick Sullivan.
Having been established since October 2010, it's clear Nick knows a thing or two about whisky, and the demands of the Aberdeen market.
Working in the drinks industry for 13 years, Nick is always quick off the mark to jump on drinks trends and knows what will and won't be popular with his local clientele.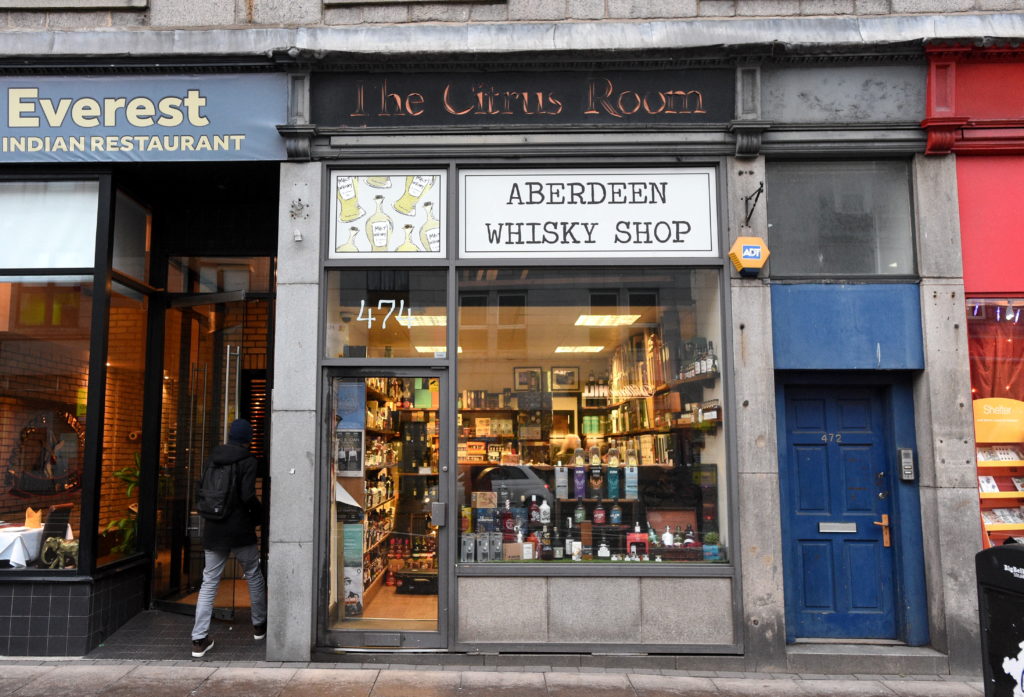 Whisky is always a popular choice, although for the past few years gin has also been top of his customers' requests – and, with more than 500 whiskies and 150 gins to choose from, there's plenty of choice.
"I was introduced to whisky at my previous job and I wanted to create an independent shop where the people of Aberdeen could go and buy quality whiskies and unusual spirits," said Nick.
"I wanted to offer something that was a little bit more unique and have full control over what was on the shelves. I have an eclectic collection and source some weird and wonderful products – we now have over 1,000 individual spirits."
But it's not all whisky and gin – Nick boasts an array of rum, liqueurs, absinthe, tequila and even has miniatures and gift collections.
He said: "It's an ever-growing collection so we're constantly keeping an eye on new products coming out. We really try to support as many local products as we can and that's something that's very important to us.
"We do a wide variety of unusual and well-aged whiskies and we've got the first Scottish absinthe Murmichan. We've got other things like Irn Bru liqueurs, tequila and vodka. The absinthe is super interesting and customers love finding out how to drink it."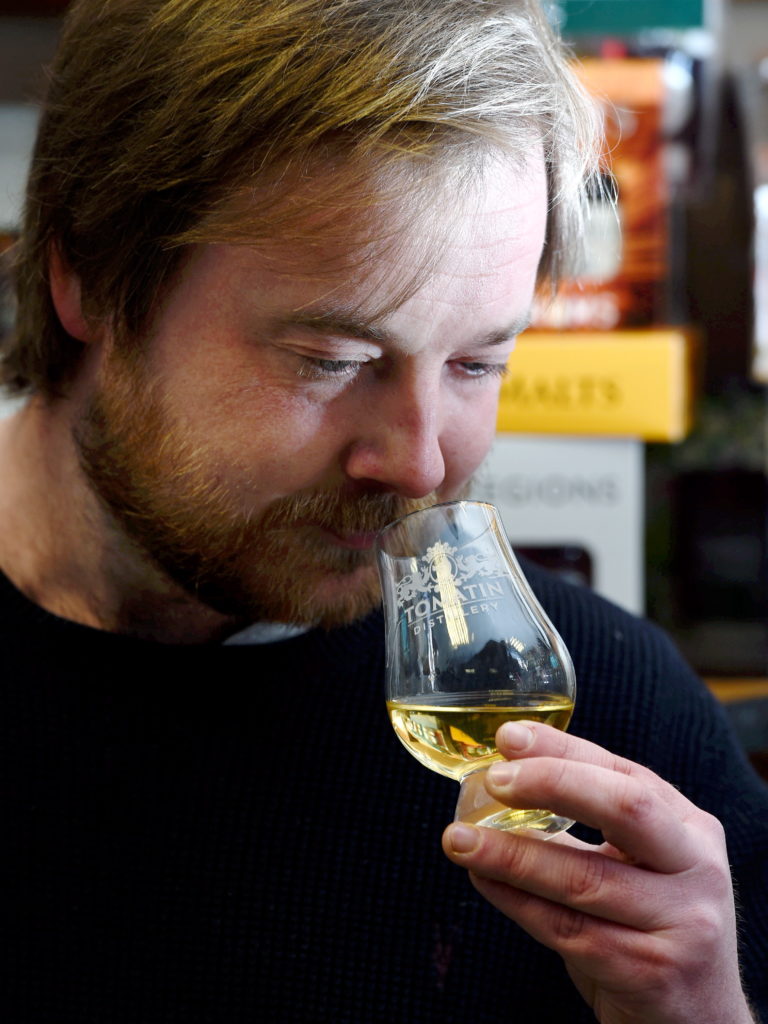 Collaborating every year with a whisky distillery to create a limited edition Christmas special, this year Nick has also worked with a local gin distillery to create his first limited edition gin, Ginkie.
He said: "We've always made a whisky for the occasion so it was nice to add in a gin this year. We do a few exclusives with independent bottlers throughout the year but at Christmas we always partner with one distillery directly and work with them to create something really special for the shop.
"For the last eight years we've always created a Christmas exclusive whisky, so it's great to create a gin, especially with the gin market being so popular just now."
A one-off limited edition, Nick has already had to upscale his first order of 500 bottles to 1,000 due to the high demand of orders he has received for Ginkie.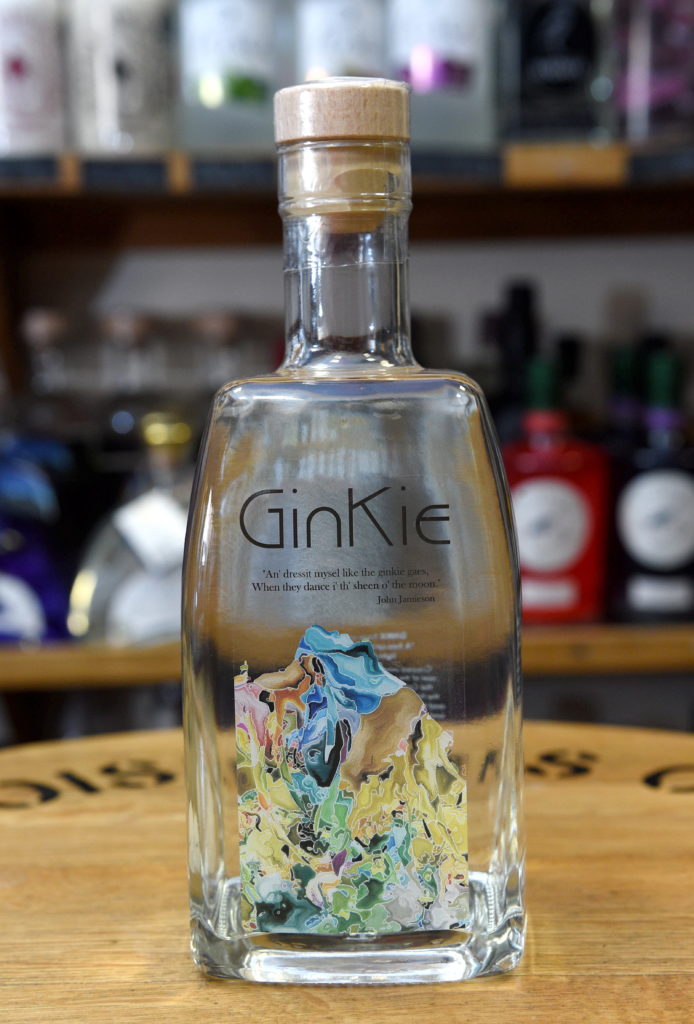 Created with the owners of Lost Loch Distillery based at Deeside Activity Park, Ginkie – which in old Scots means light-hearted, free-spirited and light-footed lassies – will retail at £35.99 for a 700ml bottle at 43% ABV.
"It's a one-off and we made 500 bottles initially but have now committed to an additional 500 due to demand and we worked with Pete and Rich from Lost Loch Distillery to create it.
"We've sold a huge amount of their Eenoo gin and it just made sense to work with a local distiller. I've got a lot of time and love for these guys and we've created this collaboratively. It didn't take long for us to come up with the recipe and concept."
With botanicals including locally sourced apples and honey, and incorporating local heather into the offering, the product is very much inspired by Aberdeen.
He said: "With Christmas on its way we wanted a bit of spice with sweet, refreshing finish. We've used local apples, honey, heather and everything has been done in Aberdeen just to have a very authentic Aberdeen product.
"Two members of staff – Kasia Miodek and Paula Lamanska – have been responsible for the naming, branding, labelling and design of the gin, so it's been great to get them involved. I helped create the recipe but they've done all the creativity around it."
This year the shop has partnered with Tomatin for its exclusive whisky and, with only 265 bottles available of the 10-year-old 50% ABV whisky, Nick says it's a well-rounded whisky everyone will enjoy.
"Tomatin's distillery is based just up by Inverness and they're independent too," said Nick.
"We choose one cask for the shop and it's procured in first fill bourbon barrel. It's a 10-year-old that's been bottled at 50% ABV and it retails at £60 per bottle.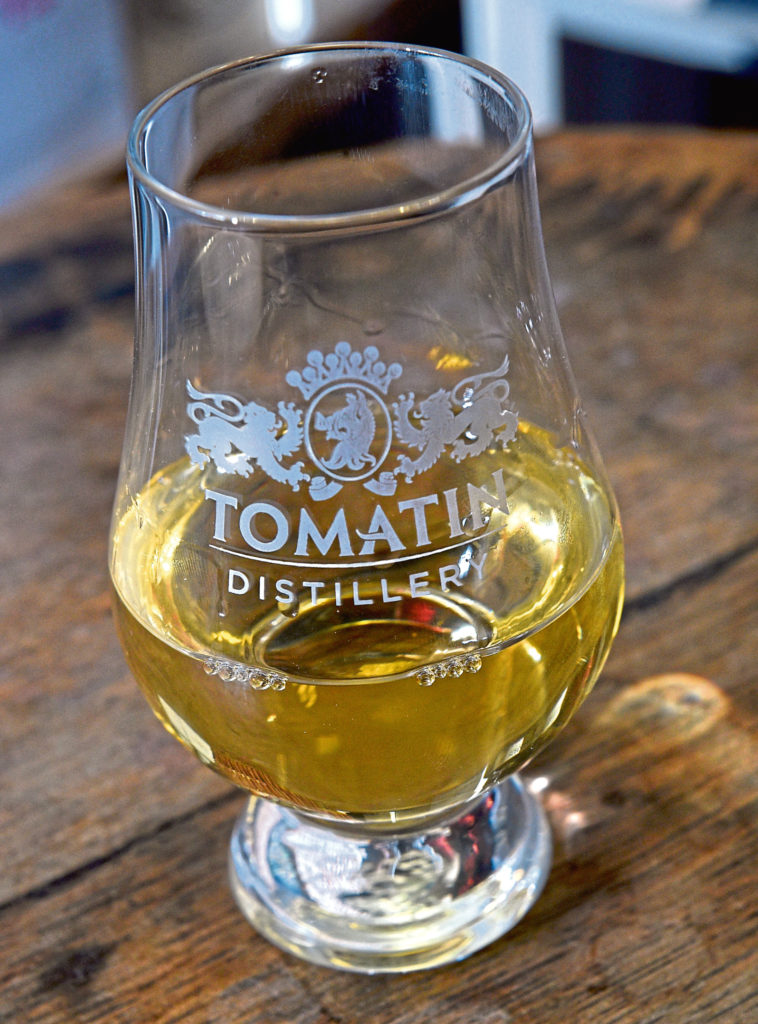 "It's a great dram and is really sweet and heathered. There's a toffee apple note to it and a delicious Christmas spice. It's definitely a whisky that's approachable for everyone's palates. Whisky collecting has become a big phenomenon so it would be a brilliant edition to a collection and they've all been individually hand numbered – it would make a perfect Christmas present."
With a growing thirst to deliver the best customer service by running exclusive tasting events, Nick now has a team of five working for him.
He said: "We launched the website six months ago so we now have five staff members. It's great, the two part-timers really help out the retail side of things. The tasting events in the store have also been very successful. They give customers the opportunity to come in and try things they may not usually and it means they can try out products before they buy them.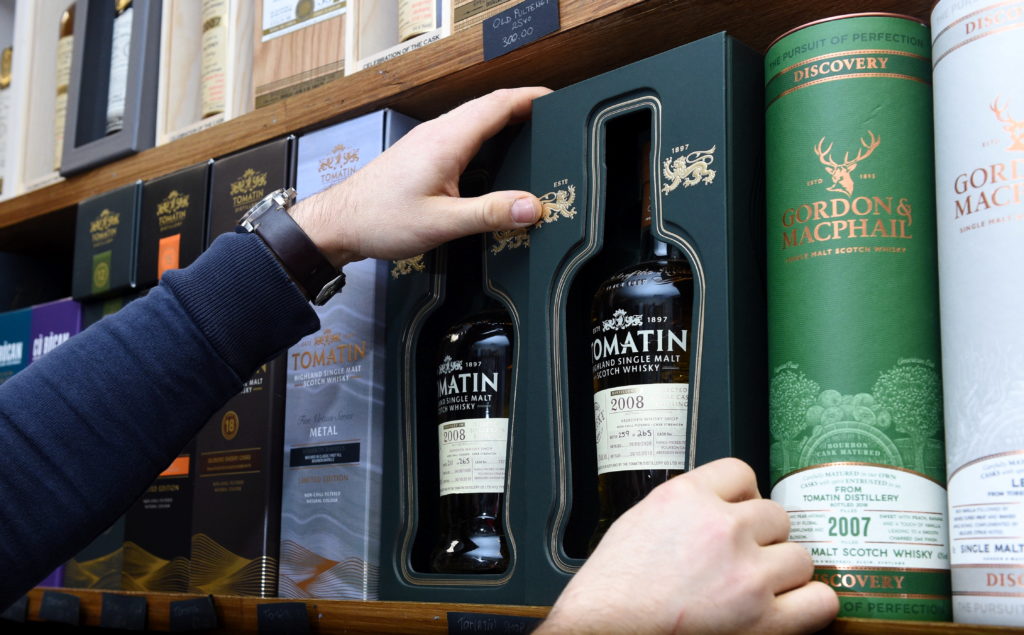 "When a customer comes back after you've made a recommendation and says how good it was, that's super rewarding. I get emails from all over the world thanking me for the bottles I've picked for them. I also like giving international customers a real taste of Aberdeen too – it's crazy to think a small shop in Union Street is delivering across the world to places like Germany and France."
Visit Aberdeen Whisky Shop at 474 Union Street or www.aberdeenwhiskyshop.co.uk