Try a gin and tonic hot chocolate at this Aberdeenshire cafe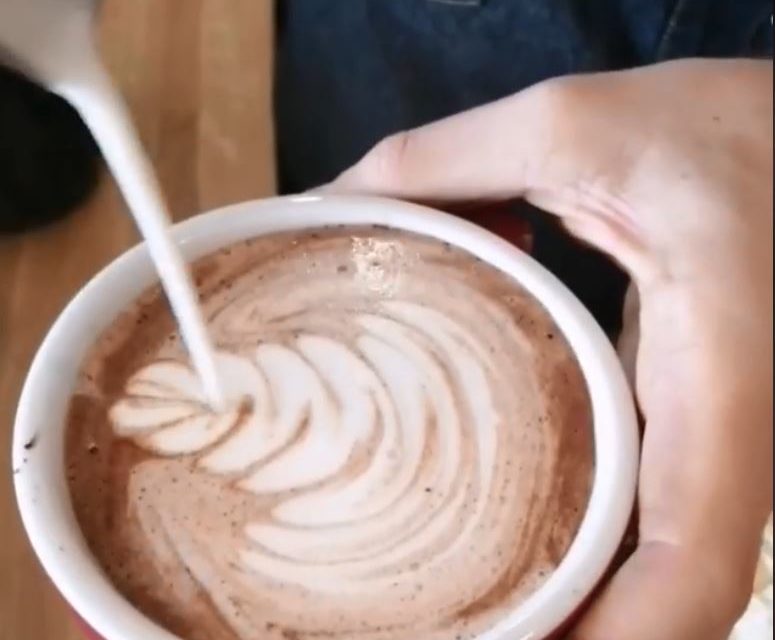 Have you ever tried a gin and tonic hot chocolate?
If you haven't, now is your chance as one Aberdeenshire coffee shop has created just that.
The Coffee Apothecary in Ellon launched the new hot drink, using COCO Chocolateir chocolate to make it.
The coffee shop also revealed that it will soon be offering gin and tonics in the coming weeks, when the cafe extends its opening hours.
Co-owner Jonny Aspden said: "The gin and tonic hot chocolate is delicious. All our hot chocolate comes from COCO Chocolate in Edinburgh.
"We always have their plain dark hot chocolate one and then one of their other ones as an option. We have just finished the very popular white hot chocolate with lavender, lemongrass and vanilla bean and moved onto a dark chocolate with cardamom and cinnamon in our Udny cafe and our Ellon cafe has just started with the gin and tonic one.
"It's the same base of chocolate as the plain one, but it is expertly infused with juniper oil, lime oil and lemon oil by COCO. It gives a rich hot chocolate that has the taste of the perfect 'limey' gin and tonic.
"We'll be launching real gin and tonics soon too, as the Ellon cafe will start to be open till 10pm every night in the very near future. It's a very exciting time!"
The gin and tonic hot chocolate costs £3.10 to sit in.
For more food and drink news, click here.