Top places for burgers in Aberdeen and Aberdeenshire on National Burger Day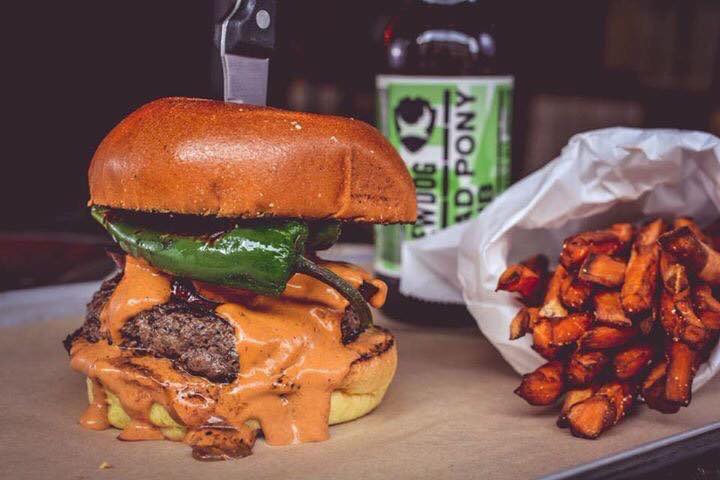 Nothing hits the spot like a good old juicy burger.
Coming in all different flavours and sizes, the traditional American-style cheeseburger has seen a dramatic transformation over the years.
With vegan versions and veggie burgers now almost as common-place as beef and chicken burgers, the old faithful has adapted and modernised its offering.
To celebrate National Burger Day today, we've picked out some of our favourite places to grab a mouth-watering burger in the north-east.
And with an unlimited list of toppings including chilli, bacon, fried eggs, avocado, hummus, chips and peanut butter to name a few all making it into our buns now, not to mention the variety of sauces, burgers have never been more customisable – or delicious.
Hungry? Check out our list of some of the best places to get your teeth into a burger bun.
Maggies' Grill – Holburn Street, Aberdeen
Lil C's Bar-B-Que – Oyne, Aberdeenshire
FreshMex – Schoolhill, Aberdeen (reopening late September – for your FreshMex fix hit up the Adams Sports Bar on Holburn Street)
Angus and Ale – Adelphi Lane, Aberdeen
Vovem – Union Street, Aberdeen
The Wig – Castle Street, Aberdeen
No.10 Bar & Restaurant – Queens Terrace, Aberdeen
The Pier – Esplanade Sea Beach, Aberdeen
BrewDog Castlegate – Union Street, Aberdeen
Malmaison – Queens Road, Aberdeen
McGinty's Meal An' Ale – Union Street, Aberdeen
99 Bar & Kitchen – Back Wynd, Aberdeen
Bridge Street Social Club – Bridge Street, Aberdeen
Smoke & Soul at Six Degrees North – Littlejohn Street, Aberdeen
Meldrum House's 1236 – Meldrum House, Oldmeldrum
A new dawn has arrived!! Welcome to 1236, our brand new casual dining experience in our 800-year old Cave Bar. The Cave Bar is part of the original manor house's rich history, dating back to 1236 and so it seemed apt to give it a name that means so much. Open from 9am to 9pm we are offering a Daytime and Evening Menu. Morning Bites will include Breakfast, Bacon Sandwiches and Pancakes which will turn into Brunch and Sandwiches with salads, healthy options and sliders. From 5pm our Evening Menu will appear as if by magic and is all about sharing plates including Gin Battered King Prawns, Camembert and our delicious French Onion Soup. Bigger plates will include Beef Pie, Blackened Cod, Cauliflower Steaks. Leave room for dessert with Panna Cotta and a gorgeous dessert we've called Oops with a dropped vanilla ice-cream cone, sauce and a flake. Come & find out more about 1236 @ The Cave Bar and follow us on our BRAND NEW INSTAGRAM page – 1236cavebar where we will reveal pictures of some of our delicious dishes. Booking advisable on 01651 872294.

Posted by Meldrum House Country Hotel & Golf Course on Thursday, 31 January 2019
Five Guys – St Nicholas Street, Aberdeen