Tasting dinners and Masterchef skills are on the menu at Aberdeenshire's Kildrummy Inn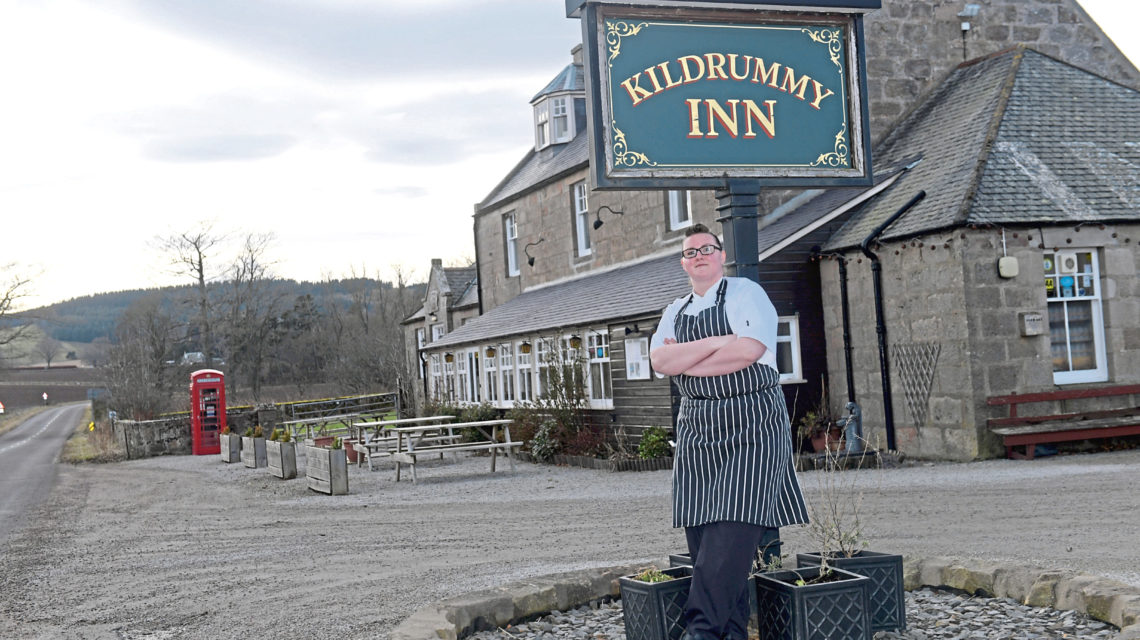 Having stormed Masterchef: The Professionals a few years ago, reaching the quarter finals, Alex Hay needed a new challenge.
And that challenge came in the form of Kildrummy Inn.
Well known for its diverse, unique menu which can change on a daily basis, head chef Alex and her team work hard to create an engaging, varied offering that keeps guests guessing as to what they will receive.
One of the only restaurants in the north-east to offer bespoke tasting menus which challenge those in Edinburgh and London, the Inn is a testament to fine cuisine of the area.
Situated in Kildrummy near Alford, the restaurant is owned by brother-in-laws David Littlewood and Nigel Hake and their wives Sophie Littlewood and Helen Hake, who purchased the 19th century building in October 2013.
It was working with executive chef David Littlewood, who heads up the Tor-Na-Coille – another business the family owns, and who initially gave Alex her first job in the industry at the Milton of Crathes, that sealed the deal for her to take on Kildrummy Inn.
---
You've achieved a lot in your career, what was it that attracted you to work at Kildrummy Inn?
---
I was looking for a new challenge and I kind of just fell into this job. I actually used to work with David – one of the co-owners – when I first started out and he gave me my first job at the Milton of Crathes.
David's business was doing really well but with his commis chef, he was running things on his own. I offered to help out and it eventually became a permanent position. I've worked at Kildrummy Inn for about four years now and I've been the head chef overseeing everything here for the past year.
---
You featured on Masterchef: The Professionals in 2013 and got to the quarter finals, how was that whole experience?
---
That was the biggest competition I've ever entered. I honestly didn't expect to get as far as I did – I didn't even think I'd get past the first stages. I made it through to the phone interview process and then a few days later I was invited to go and do an interview to camera. It was immense. There are no words that can describe how I felt at the time. I felt like it was a dream and to get as far as being on the TV was amazing. It was so nerve wracking but a once-in-a-lifetime experience.
Have you always been interested in competing? I was the first female Pastry Chef of the Year at the North East of Scotland Chef of the Year & Restaurant of the Year which was really cool. There was so much talent and so many chefs eager to show off their skills. Pastry is not really my strong point but I wanted to enter into the competition as all I kept thinking was nothing ventured, nothing gained. I've competed in a few competitions now but my main focus is retaining the two AA rosettes we have.
---
You've worked with David quite a lot over the years haven't you?
---
Yes I have. I did a three-year course at Angus College in Arbroath and studied professional cookery and decided this was the industry I really wanted to pursue a career in. I worked in a gold club for a while and realised I wanted to be cooking even more and branched out to see what I could potentially secure.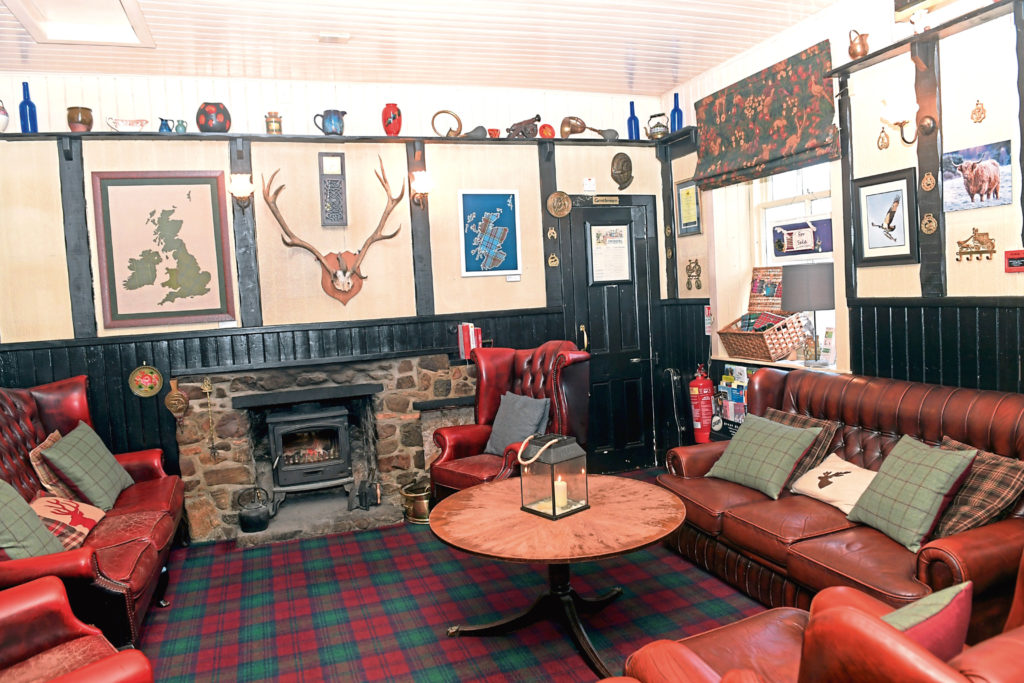 I started off as a commis chef at the Milton of Crathes where David gave me my first proper job and I actually think they had a rosette when I started. I'd only dreamed of making the food the team was creating so it was amazing to be a part of that. The owner also took over Raemoir House so we split the team and David and myself were part of the team who went to build that up. It was a huge scale in comparison and there was wedding catering as well. They had a marquee which was completely different as you were cooking in a tent.
I now head up the whole cooking operation here and work very closely with Nigel and Helen who run the inn on a day-to-day basis.
---
Talk us through your menu. What can people expect from it?
---
We focus on seasonal local produce. We try showcasing the best that Scotland has to offer which, if you ask me, is amazing. We've got so much on our doorstep and I keep up-to-date with food trends and adapt them to our offering.
I think the north-east is a little bit behind in comparison to London, I can't see tartare or more adventurous items that the restaurants in London would put on their menus really taking off. But on the other hand, we have to give the customer what they want and I think we do that well. We have a loyal, local customer base and that's shown by having a full restaurant.
---
The menu changes almost daily, is it just you that creates them?
---
Because we're a small business it's myself in the kitchen and a commis chef usually, too. It's primarily myself creating the menus but I do like to get my team involved in creating them. It really keeps the creativity in the kitchen going and I don't know everything, so it's good to get other peoples input into the menu offering. It's building on their tastes, their skills and allowing them to get their dishes on the menu.
---
Your menu describes what it is on the tin but it leaves an element of surprise for the diner – why write it like that?
---
You can go into some places and the menu is pages and pages long. No one really has time to read all those pages and the first thing you see on our menu is a list of the ingredients without giving too much away. When they order the beef, they know they'll get beef, but they won't know how it will be plated or what it will look like. It just leaves them wanting more. We change our menu almost every day or every two days depending on the produce we get. The customers aren't getting the same thing and for the customers who visit regularly, it really mixes it up. They know they're going to get good food and have something different.
---
You offer tasting menus too which is something usually seen in Edinburgh and further afield, why did you decide to offer them?
---
We've never really advertised the fact that we do tasting menus. It's usually people who have come to the restaurant who have then requested we do a tasting menu. We can be a little bit more creative because the budget is slightly different.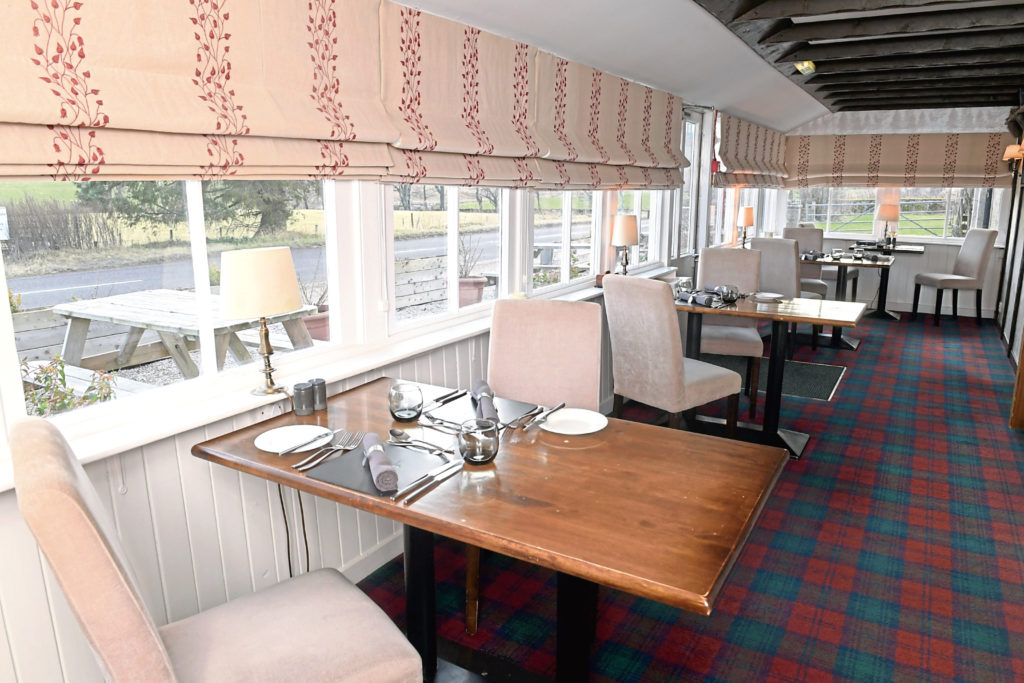 It's excellent as they trust me to fulfil their tasting menu dreams and it saves them going down to Edinburgh or London for a tasting experience. I'm very privileged that I can do this. We've done a few smaller weddings, too, and the bride and groom usually dictate the menu
---
Supporting local is clearly very important to you. What local producers do you use?
---
I think it's really important that we use local producers because if we don't use them, we'll lose them.
I think it's so important to use them as they usually have fantastic, really fresh produce.
We use the award-winning butcher Forbes Raeburn Butchers in Huntly which is about 15 miles away from us. A local farmer provides us with all our eggs and quails' eggs and he's about six miles up the road – we can just phone him at any time.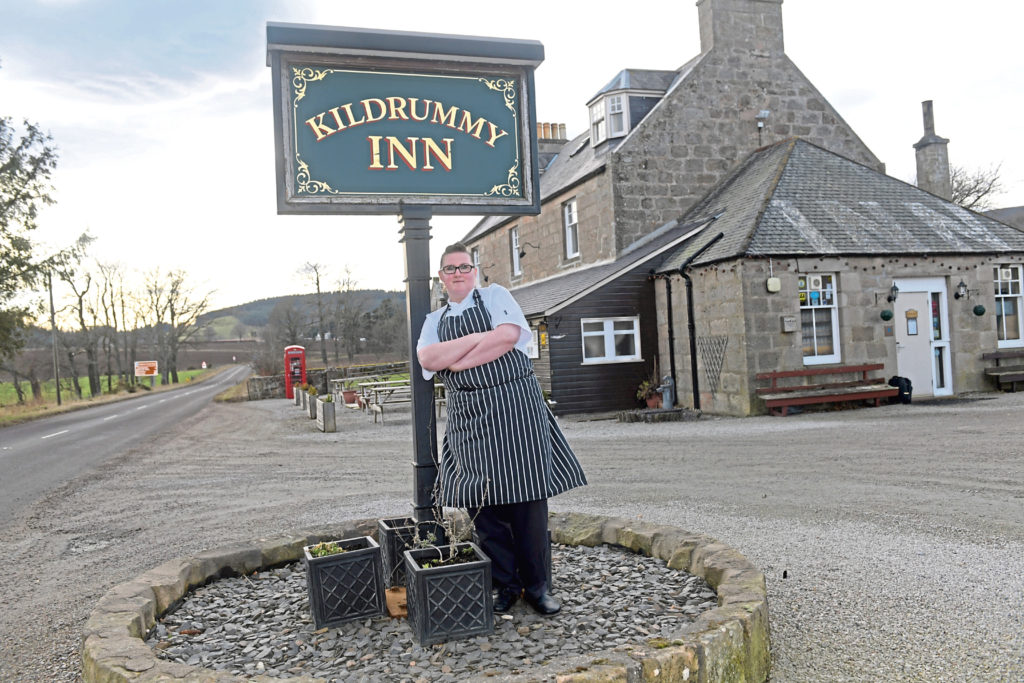 It's so good to have local producers around us that are willing to back us. Our game is from local estates as there's shooting there, so our game comes in very fresh.
There's a local vegetable producer who has her own land where she grows vegetables and she delivers a mixed basket of products to us.
I then create the menu around what she can give us. It depends on the different seasons what vegetables we get as everything grows at different times, so that's really great. We use fresh, local produce as much as we possibly can.
---
What's next for the Kildrummy Inn and you?
---
I guess to just keep doing what we're doing and building on what we've got here. I'd love to build up to a third rosette so that's what we're kind of aiming for, but we'll just have to wait and see. I really want to just continue to keep all of our customers really happy and produce excellent food.
Visit Kildrummy Inn in Kildrummy, Alford.