A round of drinks with Six Degrees North owner Robert Lindsay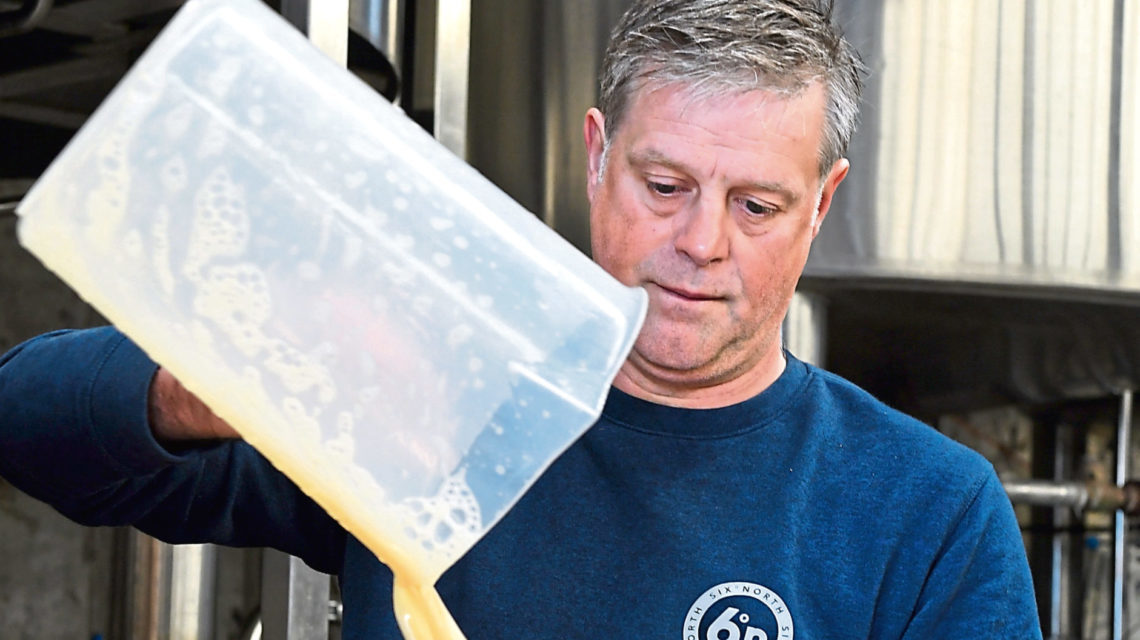 Robert Lindsay is the owner of Six Degrees North and one of the voluntary committee members of the group behind Stonehaven's beer festival Midsummer Beer Happenings.
Taking place this weekend, at Baird's Park in Stonehaven from Thursday night until Saturday night the festival is said to be bigger than ever with more than 120 beers for festival-goers to sample.
Sitting down with him to chat beer, beer, and well, more beer in our interview which you can read here, we also took the time to put him through our quickfire drinks questions.
See how he got on as we put the founder of Six Degrees North to the test…
What's your customer icebreaker?
I'd just ask them what their favourite beer is and match that to what we have available.
It's the end of your shift – what do you pour yourself?
It's usually been a reasonably hard shift so something refreshing like a Peloton Pilsner.
If you were a drink, what would you be and why?
Probably a big Imperial Stout because they tend to mature as they get older and last forever.
Most unusual drink request?
The very first time I had a Rodenbach Grand Cru was a real shock to the system. It's a very farmhouse tart beer, but it's now one of my favourites.
What would the theme song to your average shift be?
It's definitely changed over the years, but I think now it would be Let It Be by The Beatles because you can't change what's happened in the past and you've just got to look forward.
What's in your drinks cabinet at home?
I tend to be surrounded by beer all the time so it would be a nice Speyside malt.
Best food and drink pairing?
A Boone Geuze with rabbit stew.
If you were stuck on a desert island, what three drinks are there with you?
I'd have to have Hop Classic because that's where it all started for me, a Ben Rinnes 30 Year Old as it brings back a lot of memories drinking with a very special person, and I was once asked what beer I'd have on my death bed and that would be a Westmalle Tripel.
You have to make a drink to represent Aberdeen. What would that be?
Aberdeen is synonymous with the mountains to the sea and we recently won the best product at the Scotland Food & Drink awards with our heather and honey Foraged and Found collaboration brew so that would represent the area really well.
Your favourite superhero/celebrity is sitting at the bar. What do you serve them?
As a child you always look up to your parents. My superhero would be my mother and I'd love to serve her my favourite classic beer.
Read more about Midsummer Beer Happening here.