Sipping the night fangtastic at Aberdeen's Slains Castle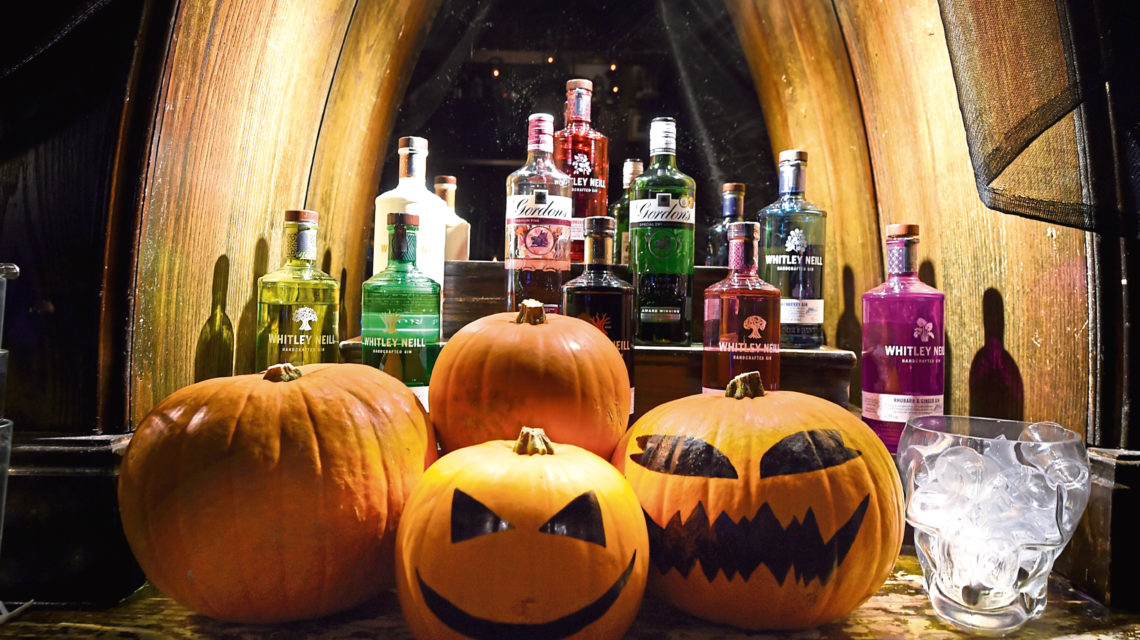 Former taxman Robin Michie creates frighteningly good cocktails in a popular Dracula-themed bar in the heart of Aberdeen.
After having an office-based job and working in a number of bars in Glasgow, Robin joined the Slains Castle team two years ago.
He said: "I started working in Slains as a bar member and worked my way up to my current position as a deputy manager.
"I moved here from Glasgow where I worked in a few different bars as a bartender and team leader. But before that I was a taxman. I really wanted to change my career and a friend of mine offered me a job in his bar and I loved it so much I kept doing it."
Located on Belmont Street in Aberdeen, Slains Castle is well known and loved for its Dracula-themed interior decor.
Robin said: "The bar is obviously named after the New Slains Castle up in Cruden Bay in Aberdeenshire. Eerie Pubs company, which owns the Slain's Castle bar, decided to name its venues after local spooky legends."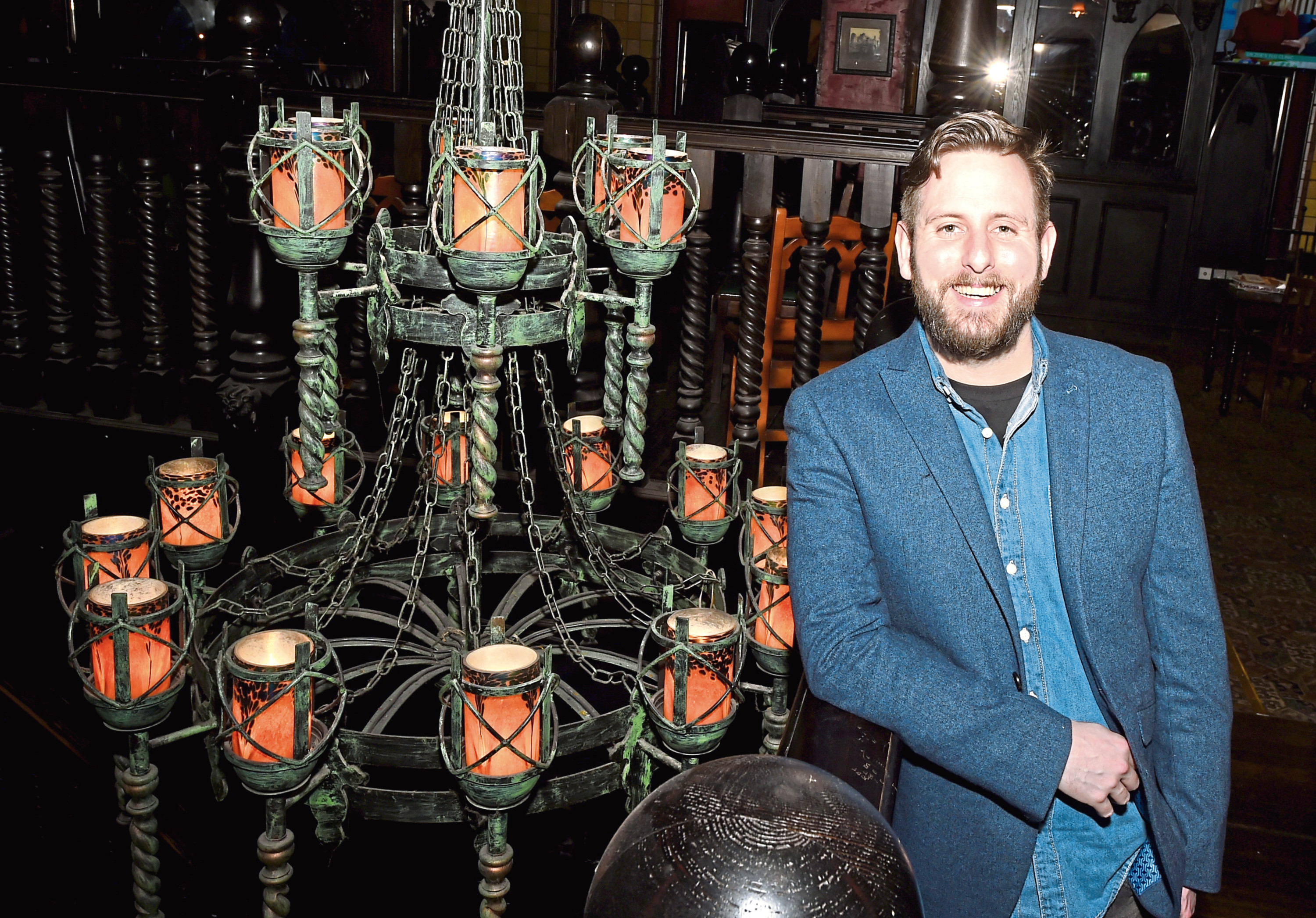 And since the north-east castle is commonly linked with Bram Stoker's Dracula, the company decided to create an eye-catching vampire-themed interior in the popular bar. In the 19th Century, the Irish author stayed in the Cruden Bay area and it's easy to see how the castle's Gothic appearance and its dramatic location could have inspired him.
Robin said: "The idea was always to make sure the castle had a Dracula-feel, but with a Scottish twist."
There are swords on the walls, a lot of skulls, gargoyles and even a sculpture of Dracula himself.
"For a building that's a 200-year-old church, we battle every day to keep it up and running," Robin laughed.
"A lot of the decor has been here for quite some time. It's standing the test of time."
Since the bar's loyal customers have their favourite paintings, swords and other spooky items they like to see every time they're in Slains Castle, Robin doesn't want to ever revamp the decor completely, but he said they occasionally add a new piece or two.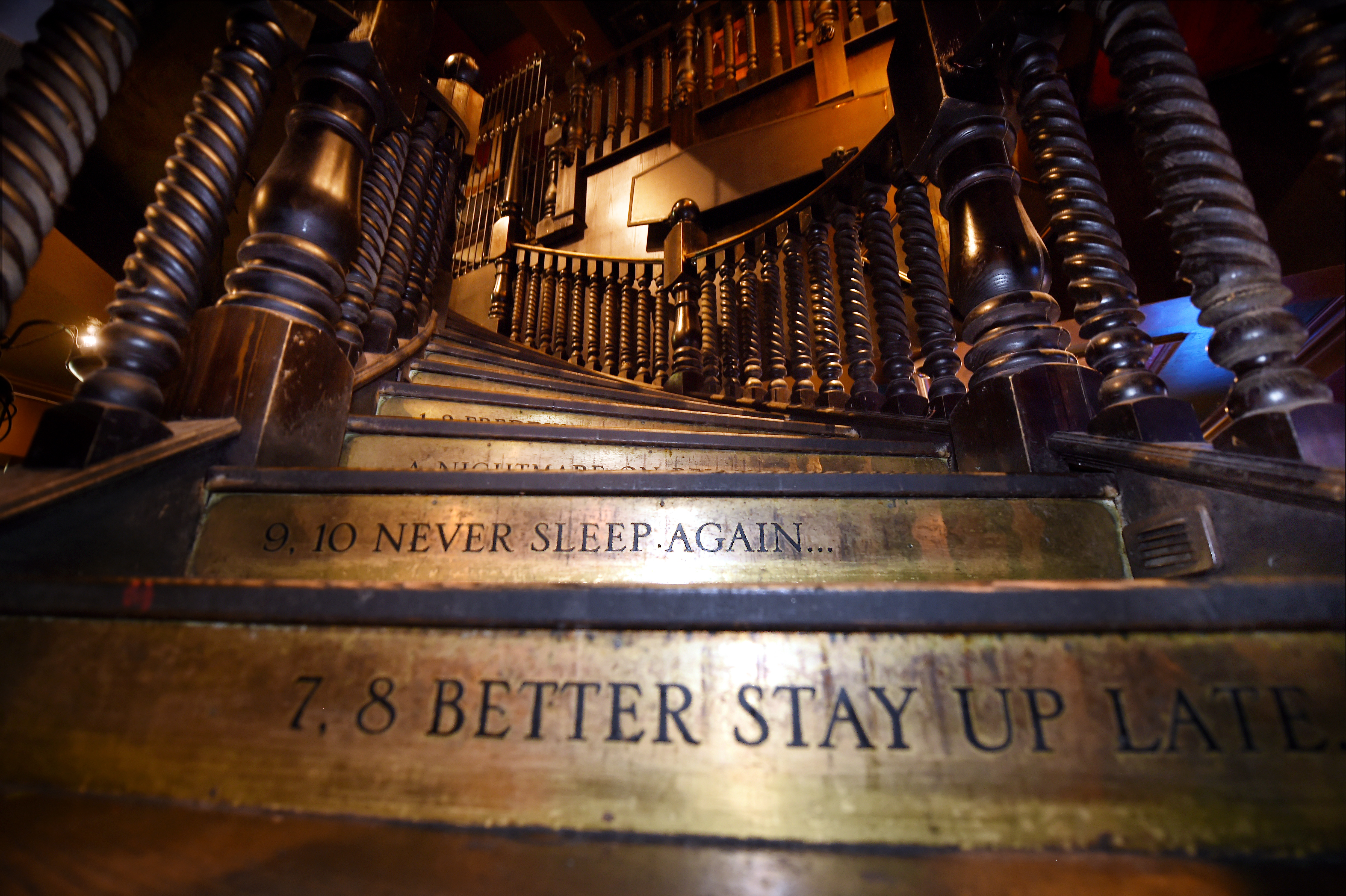 "We had to get rid of one skeleton because people loved it so much they kept touching it and we were starting to get really worried it would fall − and nobody wants a skeleton in their pint," Robin chuckled.
The deputy manager also has his favourite spot in the city centre venue.
He said: "I really like our 'Harry Potter' round table because the area has a lot of sea-themed paintings on the walls. Actually, one customer from Canada collected a painting we had here because it was the only photograph of her grandfather."
Not surprisingly, Robin and his team often see a lot of tourists taking pictures of the bar's spooky decor.
He said: "Especially during tourist season when cruise ships arrive, we get a lot of people who come in just to take pictures."
In line with its quirky decor, the bar also serves weird and wonderful cocktails. Robin said Slains' Four Horsemen of the Apocalypse series – which are Pestilence, Death, Famine and War – are favourite drinks of choice.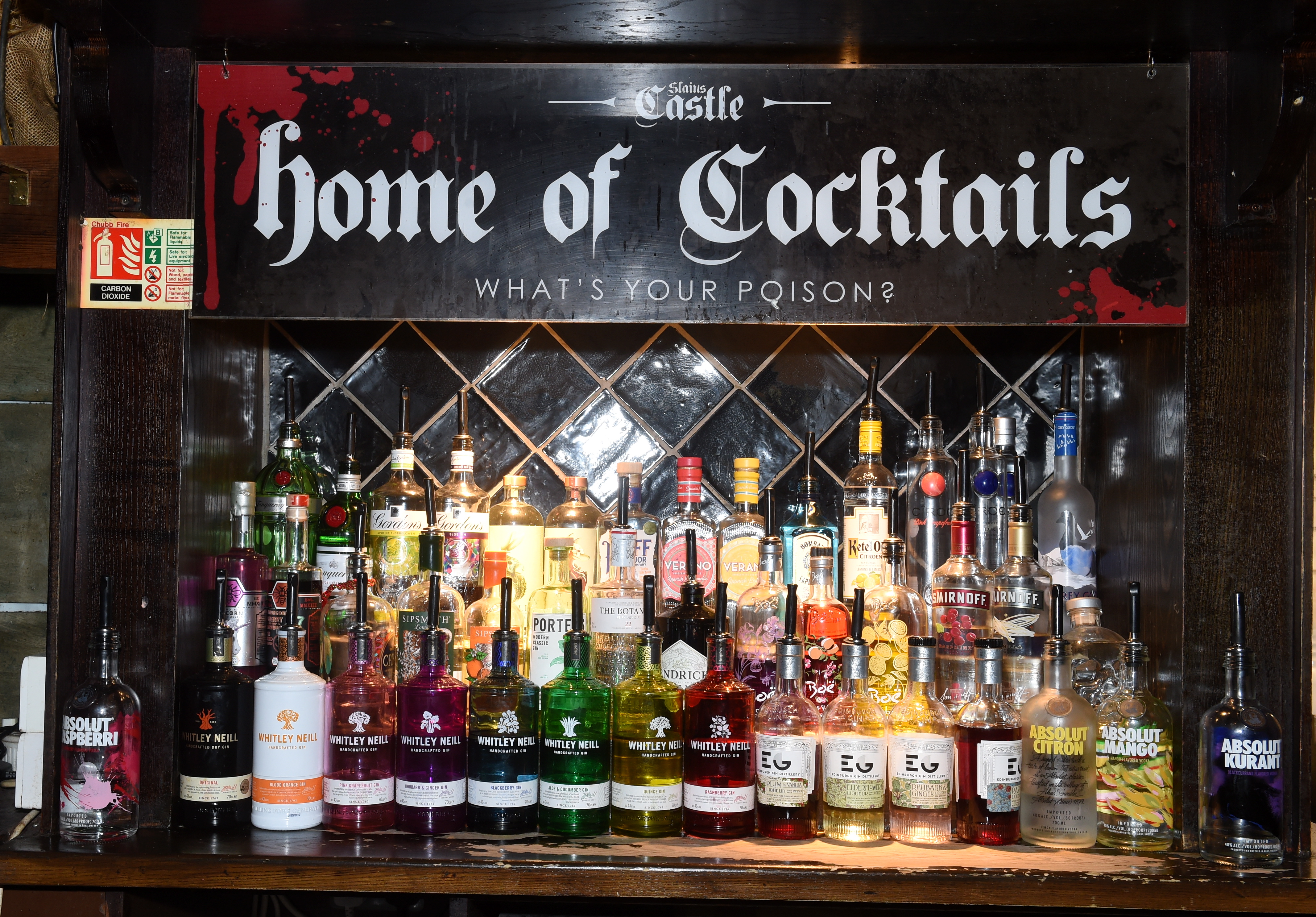 Robin said: "It's very difficult to say which cocktail is our most-ordered one because people love so many of them, but it'd probably have to be our Lust and Pride cocktails from the 'Seven Deadly Sins' list.
"Death is one of my personal favourites and a lot of people ask for that one as well. I've always enjoyed heavily rum-based cocktails and I think our cocktail is a great straightforward version of a Zombie.
"A lot of the cocktails we offer in the bar have been similar for a while, but we're currently working on a new cocktail list. We really like the sins and virtues style of our cocktails menu, but it's time to freshen it up a little bit. We'll hopefully be able to add a few new favourites to the popular drinks menu."
Robin said he really enjoys the cocktail-creating process and is looking forward to experimenting with new drinks with his colleagues.
He said: "I really like thinking about how to make delicious cocktails for a high-volume bar like Slains. Unlike some of the excellent cocktail bars in the city, we have to balance exciting new flavours and practicability at the same time. I really enjoy the process of finding the perfect balance because it's a great challenge for us.
"We already stock a few drinks from local businesses such as BrewDog and Porter's Gin, but we'll try to incorporate more local spirits into our drinks."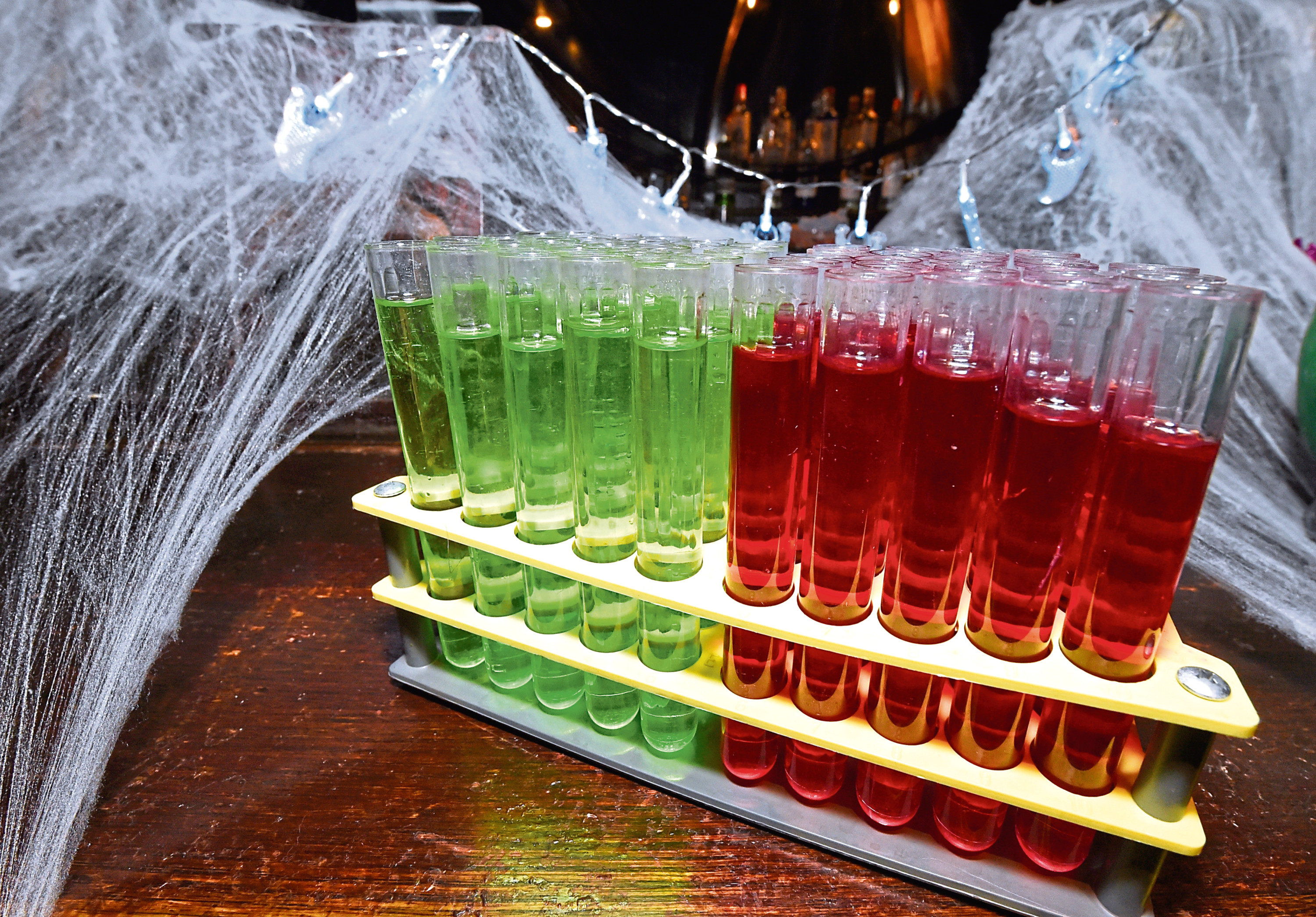 With its spooky decor and quirky cocktails, Robin thinks Slains Castle is the perfect venue for a Halloween party.
He said: "We'll host a whisky tasting on Halloween. And after that, we'll have a great DJ and there will be a fire dancer downstairs. Plus, as ever, we'll have a best costume competition. People will have a chance to win a £100 cash prize. We expect to see a lot of people coming through the doors during many pub crawls, so there will be a lot of costumes to choose from."
But it's not only on Halloween when the bar's bursting at the seams.
Robin said: "I think Slain's Castle is a bit of an institution in Aberdeen because it's been the same for many years.
"And because we know it holds so many good memories for people, we want to live up to that and make sure everyone has as much fun as they possible can.
"We're lucky to have fans all over the world − we often get messages from people in Australia and Norway who have fond memories of the bar.
"We also have the cheapest pint of Tennent's in the city centre, which definitely makes us popular, too."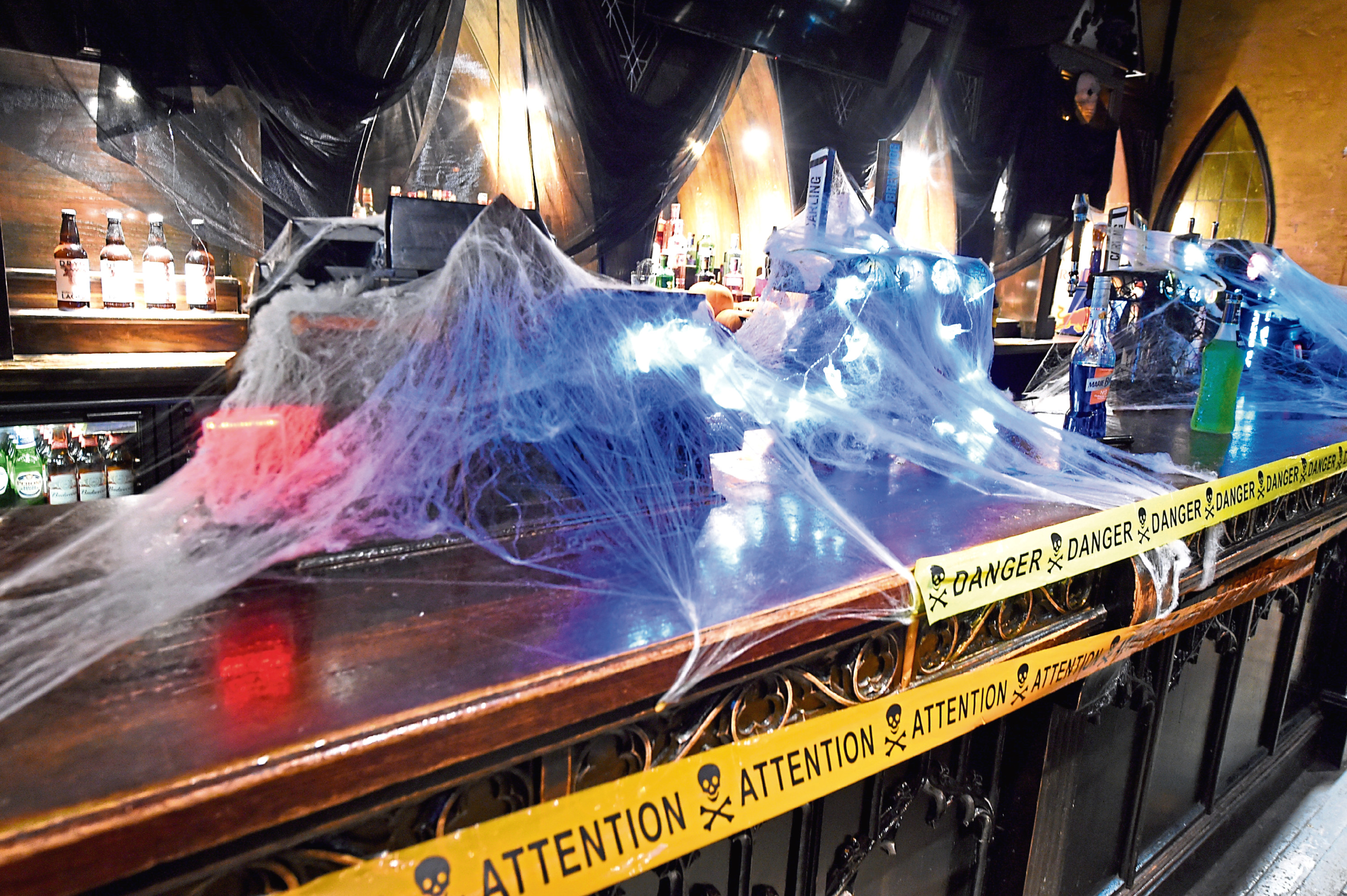 Robin is thrilled Slains Castle is a firm favourite with a wide range of people who come in to the city centre bar regularly.
He said: "We definitely have loyal customers − the bar has a following of many different people.
"We open the doors in the morning to some of the workers in the city who have just finished their shifts and are waiting for a pint.
"We also welcome families and older couples who come in for lunch every day and then, in the evening, we get a lot of students and local people who come in for after-work drinks every night.
"And, over the weekend, we are the pre-club drinking destination for many people."
And meeting so many different customers on a daily basis is the thing Robin likes most about his job.
He said: "I never liked sitting in an office behind the desk all day, so I love the fact that you never know who's going to walk through the door next."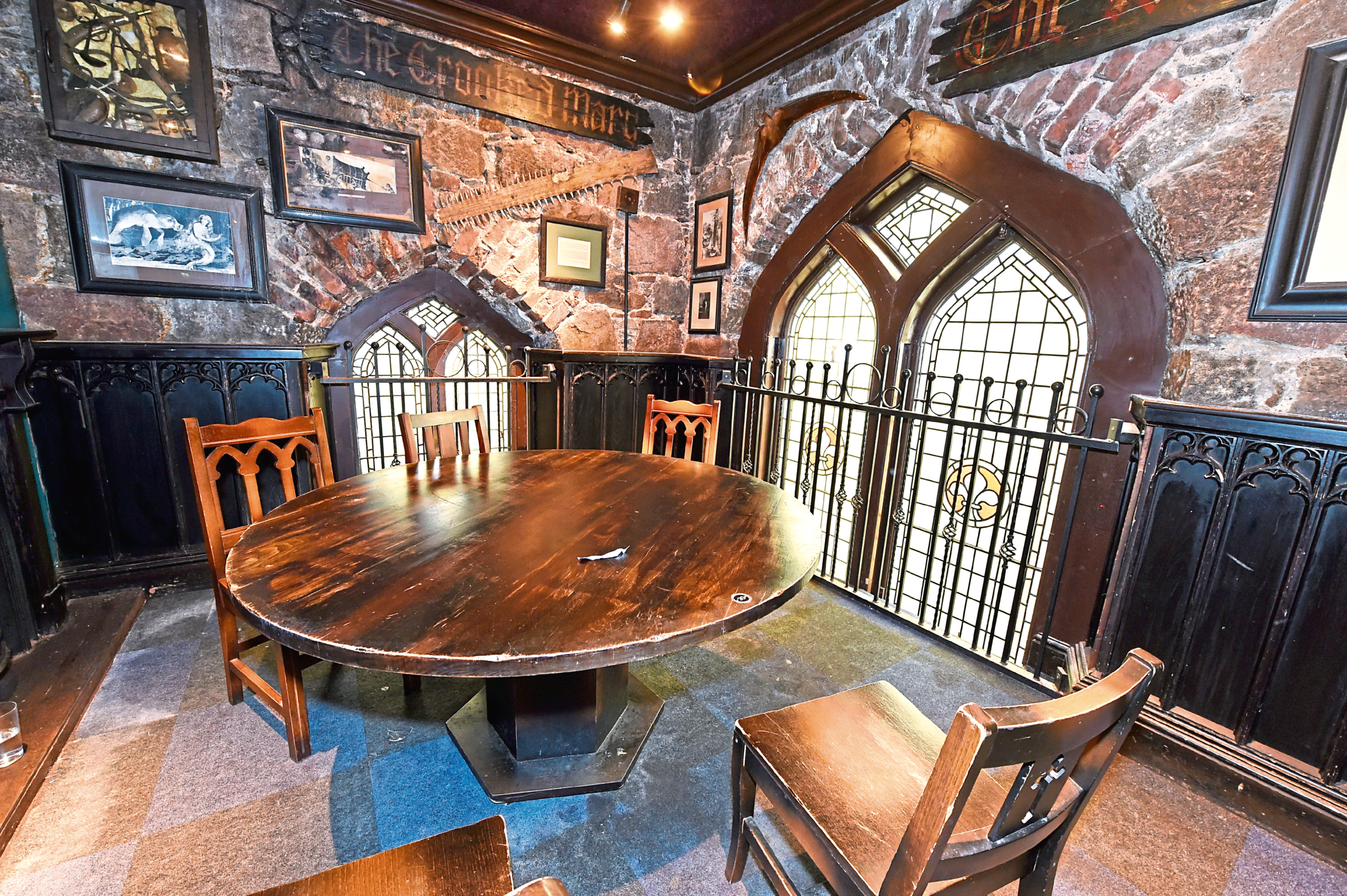 Earlier this year, the Evening Express reported there were plans to turn the venue into a Slug & Lettuce site, however, the plans have been delayed.
Robin said: "It has been indefinitely postponed. It will be reviewed by the board at a later date, so at the moment, it's business as usual."
Visit www.eerie-pubs.co.uk/slainscastle for more information and to see the bar's menus