Aberdeen's Simply Donuts aims to bring families together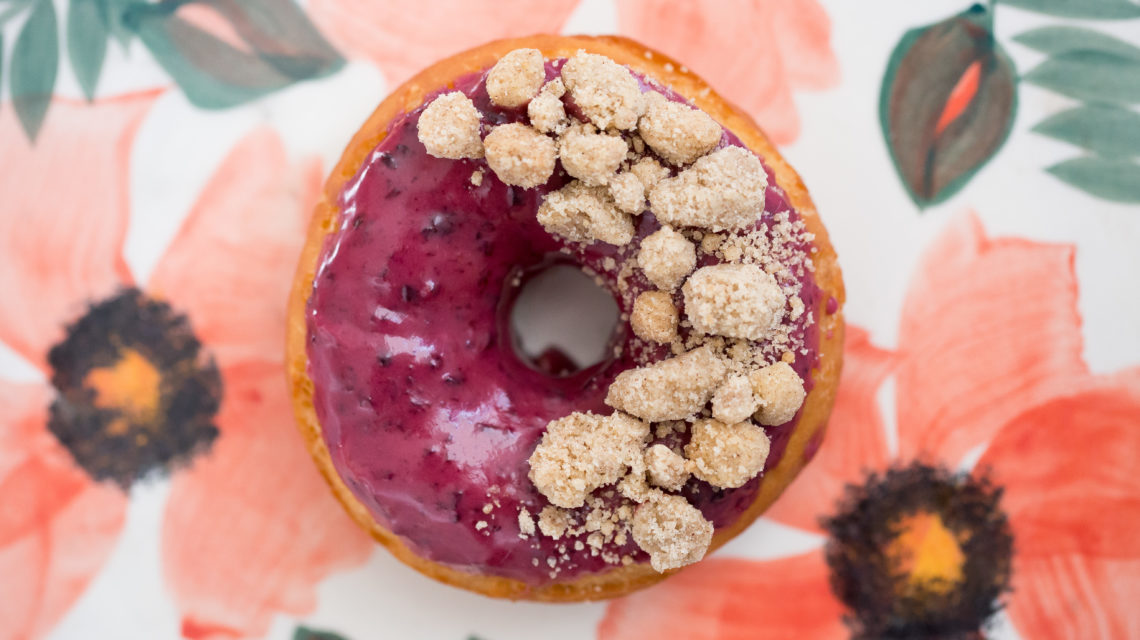 Talented Aberdeen photographer Kendall Thow set up Simply Donuts to bring families together and put smiles on people's faces.
From donating blankets to the homeless to working with charities, helping locals is at the heart of everything Kendall does.
After realising she could combine her passion for baking and help vulnerable people at the same time, she decided to set up Simply Donuts in May last year.
Kendall, who is originally from Virginia, USA, hopes her donut journey will lead towards a social enterprise which will help women in challenging circumstances live fulfilling lives.
We caught up with Kendall to find out everything you need to know about Simply Donuts.
---
Kendall, tell us, when did you discover your love for baking?
Over the years, my kitchen has become the place where so many memories have been made in my family. It's the place where we've laughed, shed so many tears, silly danced and shared special moments with friends. Cooking and baking have slowly become the way that I show those around me that I love them. What started with one of my first miserably failed meals as a new wife 10 years ago, has become a journey of falling in love with food and the ways that it brings people together. And when it comes to donuts, well, my love affair runs deep. They were my go-to food with my first pregnancy and one of the tastes that reminds me of home.
---
Oh we're with you on the love of donuts. So, explain the launch of your business.
Just over a year ago I made my first batch of donuts for my family on a whim after seeing a friend of mine make home-made donuts. Two batches of donuts and so many smiling faces later, I decided to start a business. Last month marked the one year anniversary of my first donut sales.
---
Had you worked in the food and drink industry before setting up Simply Donuts?
Never – unless you count a short stint working at a winery in Napa, California. However, my husband worked in fine dining for a number of years in the US which developed my love of food, flavours, sourcing locally, and cooking as a way of bringing people together.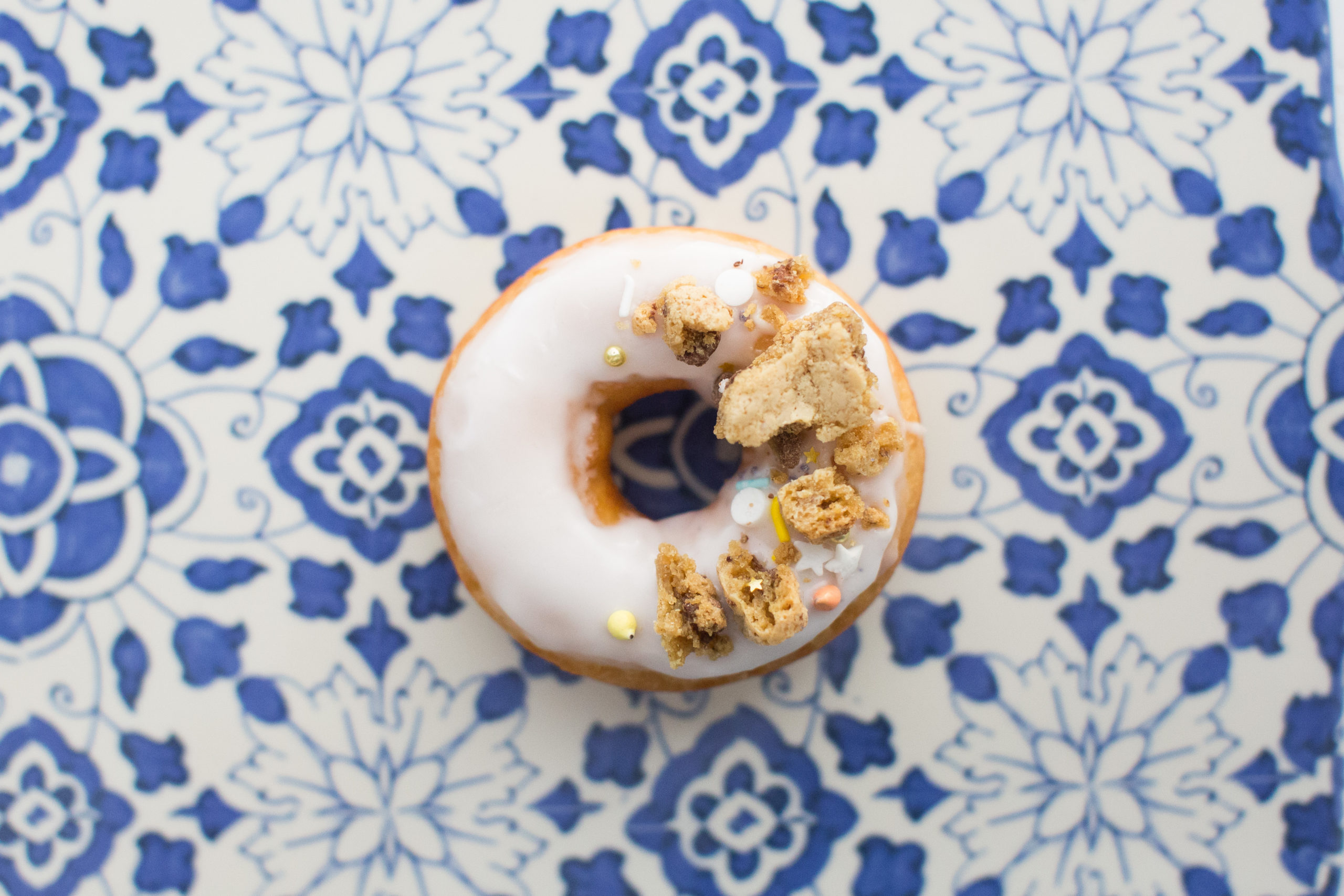 ---
What can customers expect from Simply Donuts?
Every month I offer two or three new flavours along with my classic braided vanilla bean glazed donut. I always strive to develop flavours which use whatever produce is in season.
---
Tell us more about those delicious flavours.
Absolutely! My favourite donuts I've created so far have been my orange & thyme donut, my cream cheese & lime glazed donut with a strawberry jam drizzle and edible flowers, and my blackberry & black pepper jam and custard donut. I love elevating the humble donut to something that's gourmet.
---
Do you make all your flavours and fillings in-house or do you work with other small businesses?
I love supporting other businesses while I grow my own. I've had the pleasure of working with businesses like Rosemary Planet, the Highlander Bakehouse and Nature's Larder when it comes to sourcing the ingredients I need to make my donuts. When it comes to jam fillings I always turn to my sweet friend at Katie Cakes Preserves who is always willing to run with my crazy ideas! And for a lot of the fruit and flowers that I incorporate into icings, the Artisan Grower is my go-to source.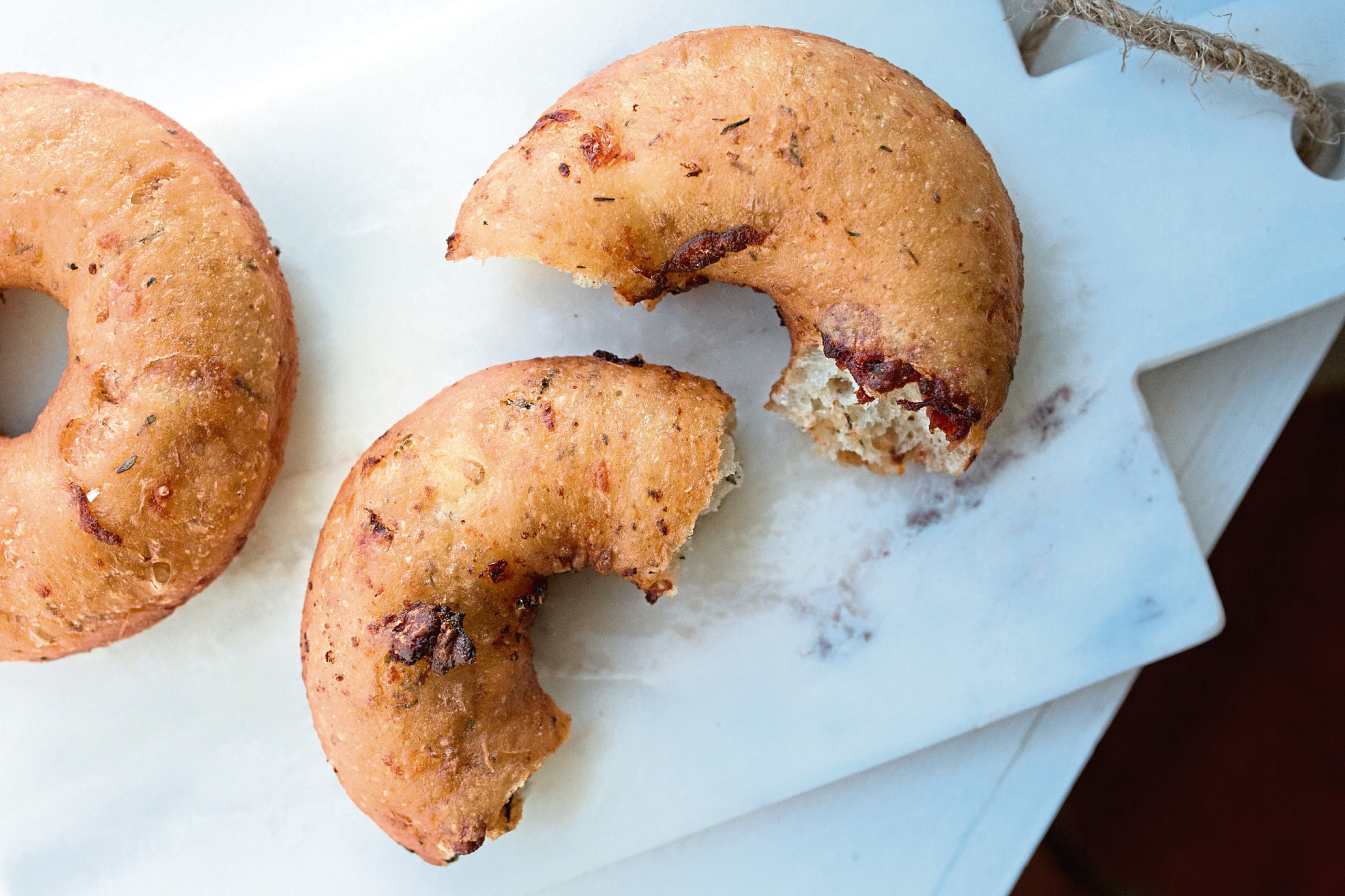 ---
All of your donuts are vegan, aren't they?
Yes, all of my donuts are made using vegan dough. I made the decision a few months back to switch all of my donuts to vegan since I was otherwise making two types of dough. Nobody has even noticed a difference! So because of that most of my fillings and icings are also vegan, but occasionally I will offer a donut that has a non-vegan filling like my creme brulee donut. I also, on occasion, offer gluten-free cake donut holes.
---
We're craving a donut now! How can people order?
My main priority when it comes to my donuts is making sure that every single one tastes and looks amazing. I want every customer to know that I care about them individually and I am excited by their order. Therefore, I keep my monthly production quite small. I aim to sell around 200 donuts a month through my Donut Week, as well as custom orders. Last month my donuts sold out within an hour which was amazing and so humbling. To order, I will update my website at the beginning of each month with the flavours and dates that are available that month. Once ordering is open, there is a form at the bottom of my website that people can fill out which will let me know that they would like to order.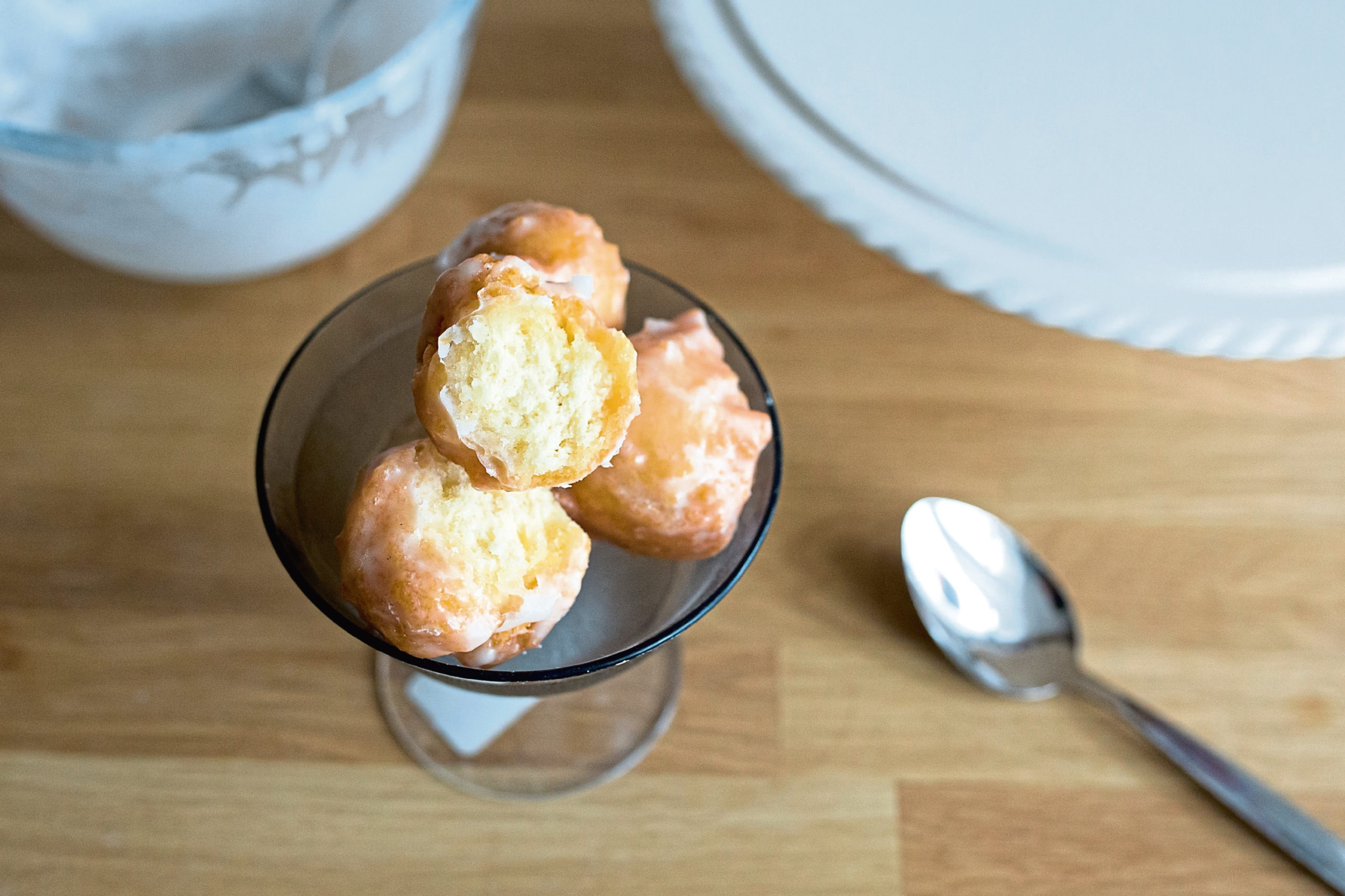 ---
And what's your ultimate goal?
It's my desire to help people. Many years ago I became a business owner when I began my photography business Simply Green Photography. It was born out of a desire to use it to help the world in whatever form that could take. I photographed families who couldn't afford family photography. I planned a day of shoots in exchange for blankets for a blanket drive for the homeless. I did shoots to earn money for charity. I volunteered with charities to take photos of children and their mothers who had come to the US for treatment. Philanthropy has always been at the heart of what I do.
---
That's wonderful. Do you also work with any north-east charities?
Yes, last year I began working for a charity here in Aberdeen called Integrate Scotland which brings hope and positive community to ex-offenders and those living on the margins struggling with isolation and exclusion. When I began making donuts the realisation of how I could combine my passion of helping people and food hit me and I knew I wanted this donut journey to lead towards a social enterprise that helps women lead fulfilling lives.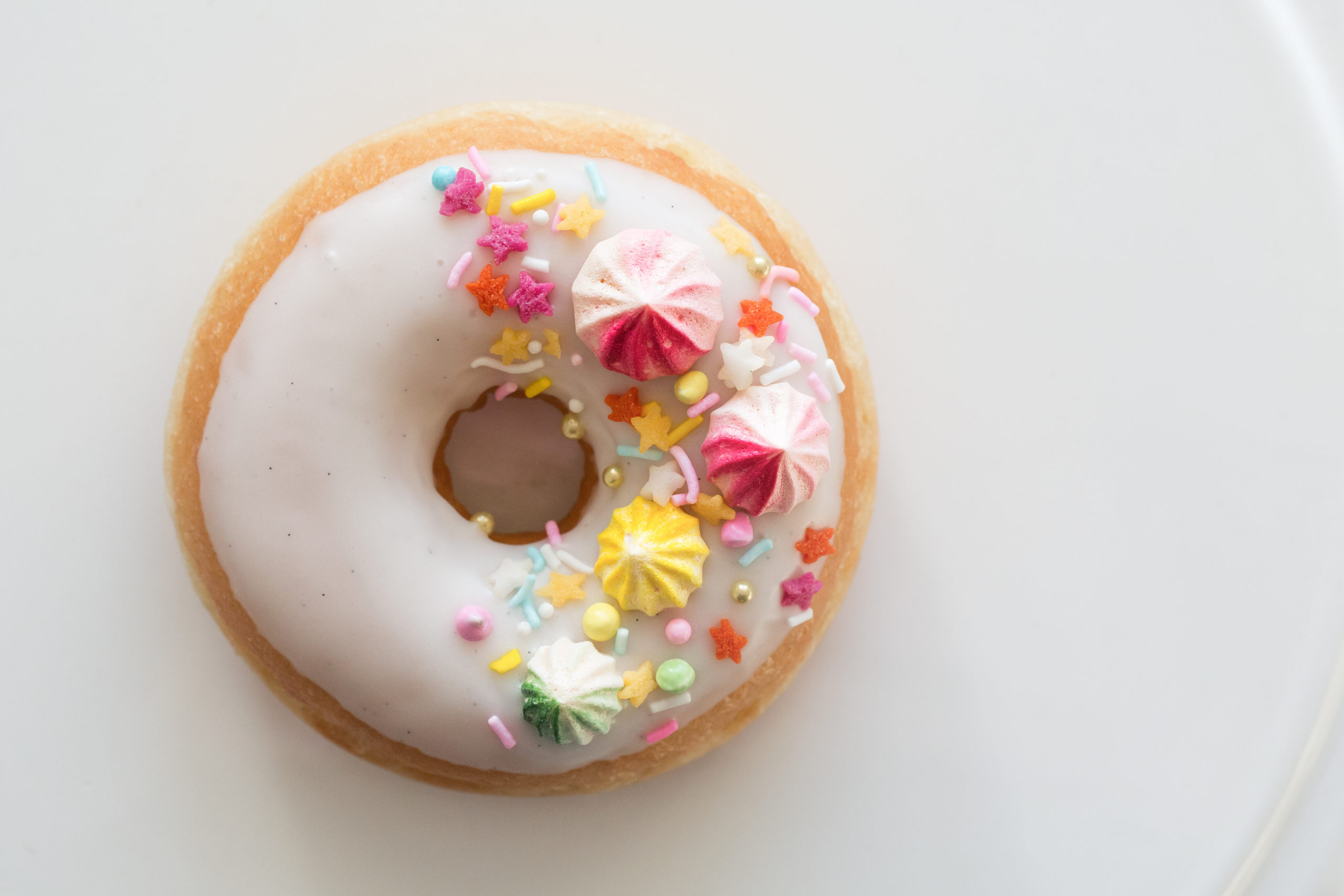 ---
Can you tell us more about your philosophy of bringing happiness and joy to your customers' lives?
One of my favourite parts of my business is meeting the people who buy my donuts. I've heard incredible stories from them and got to know parts of their lives that I never would have known before. I've met so many wonderful people and I'm excited to meet more! My mum and grandma always joke that I could get a stone to chat if I tried. Great community brings happiness and that's what I want to create. With Simply Donuts, it's not only about getting to know my customers. It's also knowing that the treats I send into their homes bring families together in a joyful moment or just simply put a smile on faces. Sometimes, all you need is a donut to turn your day around.
---
Currently you make your donuts at home, would you like to expand your offering at some point?
Yes, I would love to have my own shop that provides job training, education and a positive community to women who struggle to thrive because of marginalisation and exclusion. I want a place where people can gather together in true community.
---
Visit www.simplygreenphotos.com/simply-donuts for more information and to place an order