A round of question with Claire Sweeney of Aberdeen's Bonobo Cafe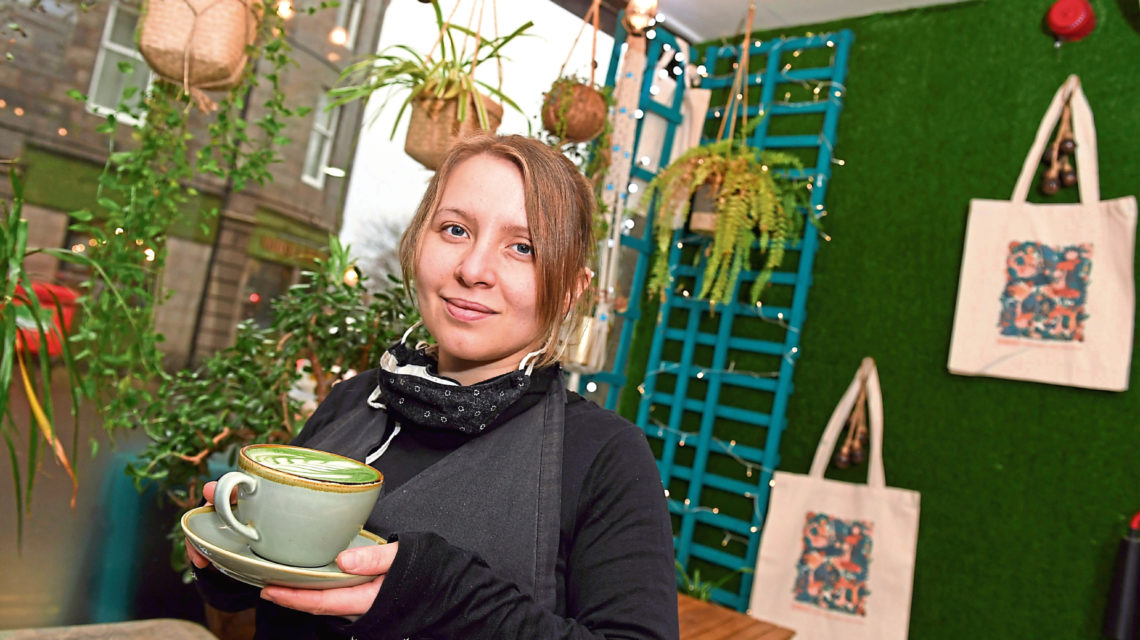 Setting up Bonobo cafe in 2015 after going vegan themselves, Claire Sweeney and Sarah Mouat hoped to create a vegan community hub in Aberdeen.
Check out how Claire got on in our round of quick-fire questions below.
What's your customer icebreaker?
---
I usually crack a cheeky joke if there's ice to be broken!
---
It's the end of your working day – what do you pour yourself?
---
A cup of decaf tea or a glass of water which I usually forgot to drink all shift.
---
If you were a drink, what would you be?
---
Something short and sweet with a punch – a ginger and apple juice shot?
---
Most unusual drink request?
---
Extra hot Americano – baristas will understand.
---
What would the theme song to your average working day be?
---
Ola, who is our new chef, loves to play any version of "Lovely day" in the mornings to set her up for a lovely day – let's go with that!
---
What's in your drinks cabinet at home?
---
I don't drink but you'll find a massive range of teas.
---
Best food and drink pairing?
---
A mince pie and a reindeer fuel latte at the moment.
---
If you were stuck on a desert island, what three drinks are there with you?
---
Breakfast tea, decaf tea, and a sleepy tea so I'd have all bases covered.