Revolution Aberdeen is the home of flavoured vodka shots and Instagrammable cocktails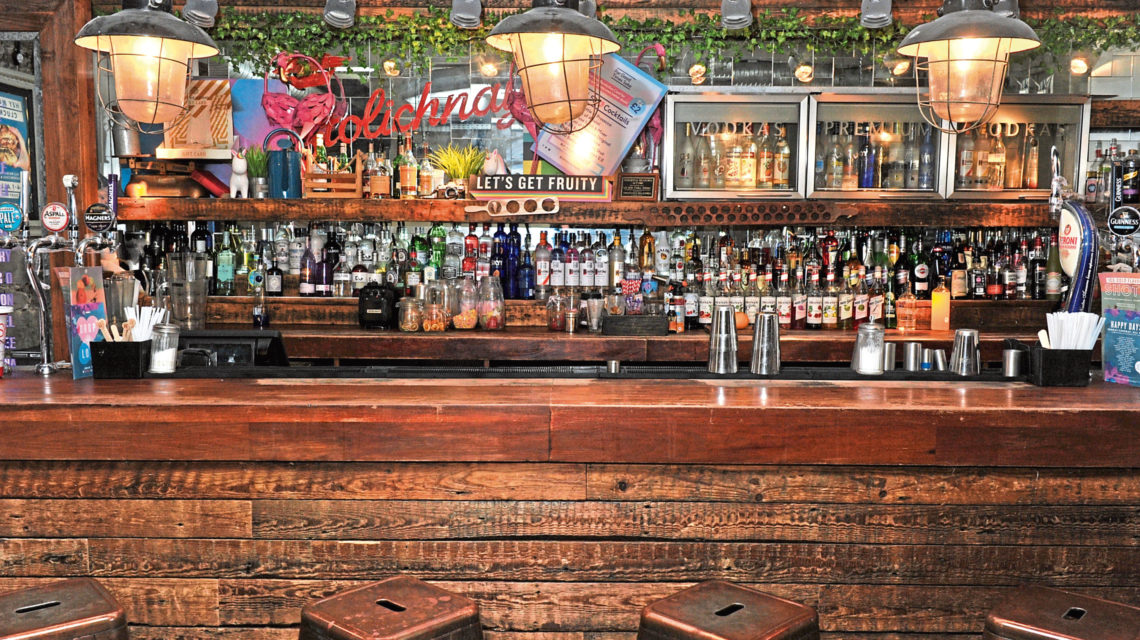 The May Day holiday is one of the busiest days for bars in the north-east – and that just happened to be the day bartender Jordan O'Donnell stzrted his first shift at Revolution on Belmont Sreet last year.
"I started on May Day last year – it was a really long shift and incredibly busy as you can imagine," said Jordan about being thrown in at the deep end.
"I was running around the whole day, there were just so many people but the atmosphere was amazing."
Having previously worked in a popular nightclub, the 20-year-old, who is currently on a gap year from studying mechanical engineering, said he was well prepared for the busy shifts at one of the city centre's busiest bars.
He said: "I worked at Institute before it became ATIK Aberdeen. I worked there for about a year and then I moved to Revolution.
"I'm on a gap year and I'm loving working here."
Pulling out all the stops for May Day once again, Jordan is looking forward to championing the bar for the busy event which amazingly sold out of 200 early bird queue-jumper tickets in just over 48 minutes.
"May Day was awesome last year and the target we hit was brilliant," said Jordan.
"We'll keep pulling out all the stops for those attending and people love all the live music and drinks. We've got a bunch of different DJs playing and we'll have the main bars set up as well as some pop-up ones, too.
"There will be vodka and Red Bull bars. The sun was shining last year and it was amazing, so we're hoping for good weather again so we can get everyone out on the terrace and garden area. It's great to be able to sit outside. Everyone loved it last year, so we're looking forward to it."
Best known for its quirky Instagrammable drinks and sharing pitcher cocktails, the bar, which is open seven days a week, continuously changes its offering, keeping the menu fresh.
Jordan said: "With cocktails at Revolution, they continually change. We're always trying out new things and base our menu on what's popular. "There's a range of classics right through to really random drinks but we always like to put a twist on them. It's making cocktails with a difference – I think we do that really well.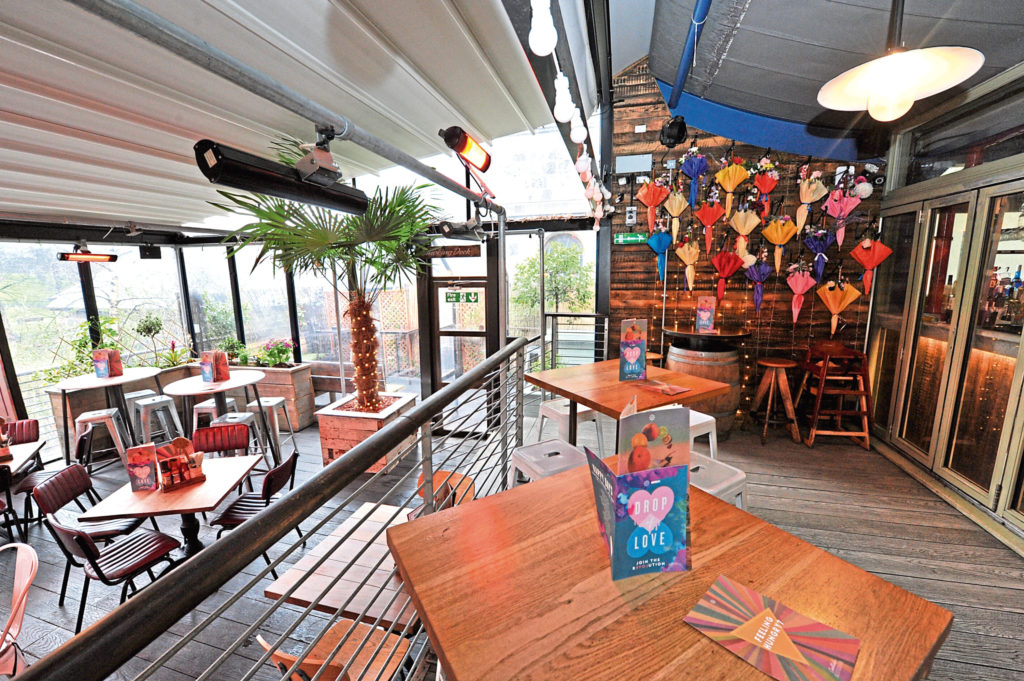 "The Pornstar Martini is extremely popular – everyone orders them. Strawberry Woo Woos and Bubblegum Daiquiris are constantly being served up. There's a lot of cocktails on the menu. I'd say Playing With Fire is really popular. It's a twist on a Zombie, but to look at it, you'd never know that.
"The presentation of the drinks is really important too. You always want the drinks to look good. We do a lot of staff training which focuses on that and learning how to use the different garnishes to make the drinks look nice."
A home from home for many of the university societies, Revolution's sharing pitchers and cocktail jugs work perfectly for larger groups.
He said: "A lot of the university societies come in, so it's a lot easier for them to order pitchers. They usually order quite a few to share between the group which works really well for people. It means they don't have to come up to the bar so often and that they can enjoy a few different cocktails instead of just having the same."
With head office primarily dictating the food and drinks menus, Jordan enjoys the fact staff can also put ideas forward to management who can influence what makes the final cut.
"Because we're part of such a big firm the menus are created by head office, but if you want to put forward ideas and suggestions we're very much encouraged to do so," said Jordan.
"We pass on our ideas to management who can then feed that back to head office. It's really cool as you get to come up with some impressive drinks and hope to get them on the menu."
As well as cocktails, it's Revolution's unique and unusual flavoured vodkas that sets the bar apart from local competition.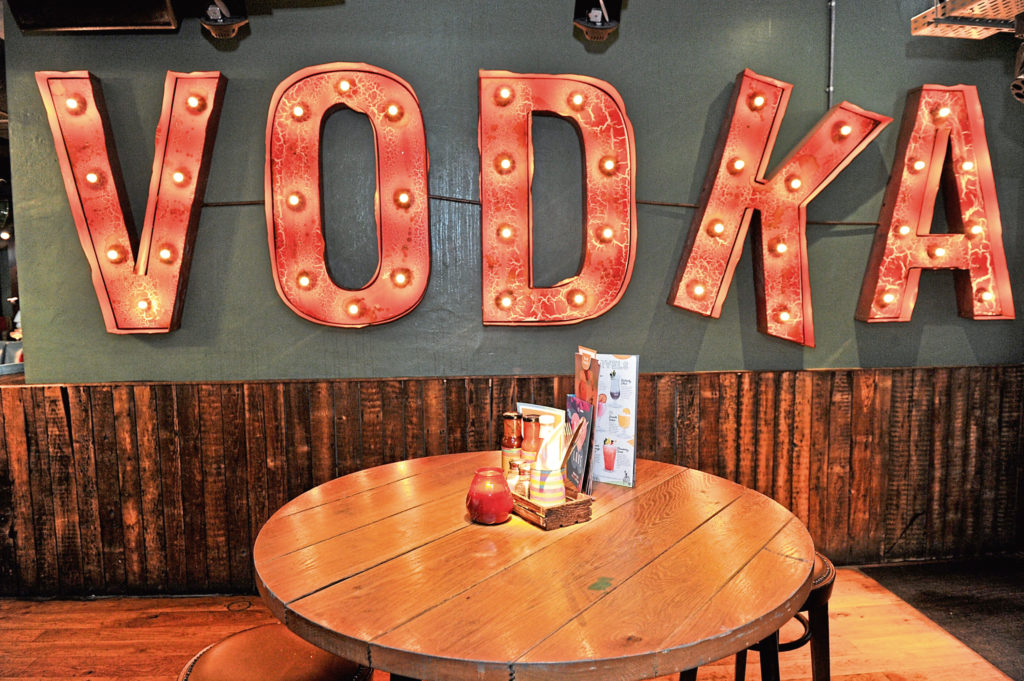 Jordan said: "They're always super popular and the offering is constantly being changed which keeps it very fresh. There was about 30-odd before, but they've now been categorised and scaled down to concentrate on things like fruity flavours, sweet or unusual ones. There's something on there for all tastes."
Known originally as a vodka bar, it's no surprise that the white spirit is one of the biggest collections the bar boasts and focuses on.
"Revolution when it first started was primarily a vodka bar," said Jordan.
"The brand has added lots more spirits in now to offer a bit of everything but we still have a huge range of vodkas from across the world and we pride ourselves on that.
"We're constantly getting in new things and mixing the spirits up with new brands."
Revolution is launching a new spring menu which is anticipated to drop later this month.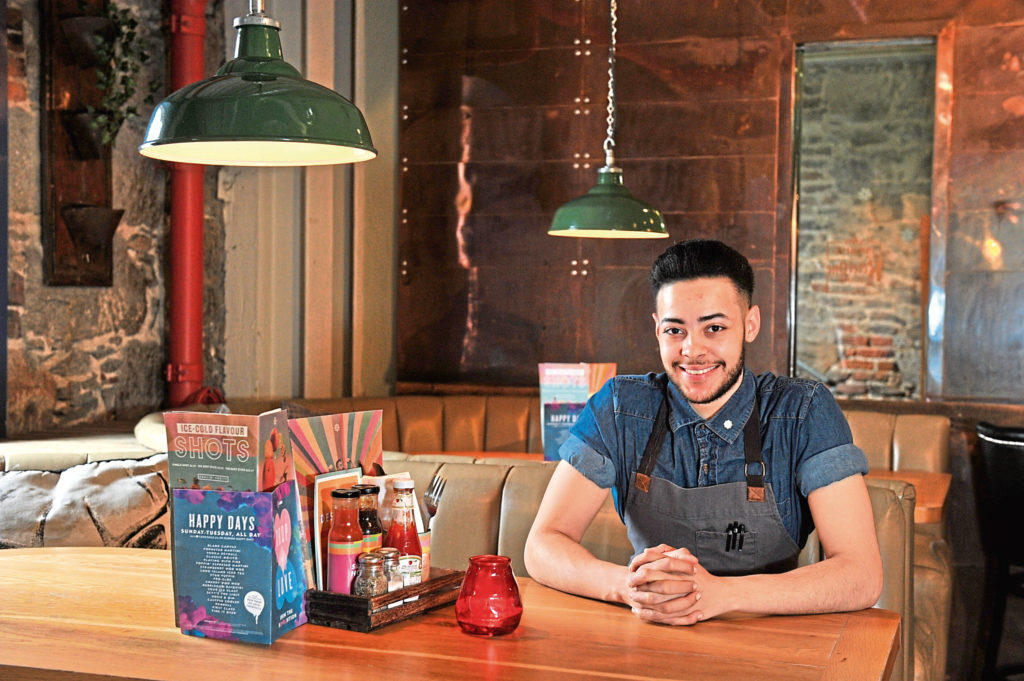 Jordan said: "The spring drinks menu will launch soon so expect to see more fruity and refreshing drinks to pair with the warmer weather.
"We do special menus from time to time as well. We've had a Valentine's one, Christmas, Halloween and we'll no doubt have an Easter one again.
"On our latest food menu we launched tapas-style dishes called grazings and sharers. People will be coming here for the weather and will no doubt want to keep it quite light in the spring and summer months, so I think it will be more dishes geared toward this."
Taking into consideration that not everyone who visits the bar necessarily wants to drink, Revolution has devised a mocktail and soft drink menu and also organises an array of events to accommodate all its customers.
"You have to accommodate everyone," said Jordan.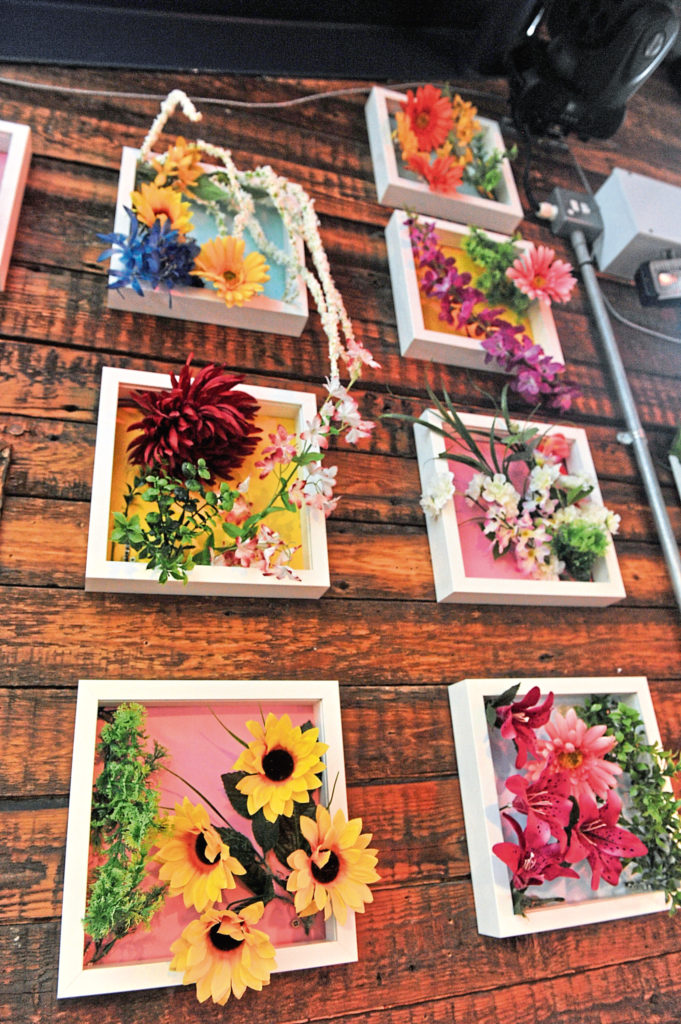 "By having mocktails and things like that it means everyone can still enjoy themselves and have a nice looking drink too.
"We also have quite a few events in summer as well as going into autumn.
"We'll launch the terrace opening for summer again soon and get more DJs in for that, and we'll have more live music events.
"We'll get the use of the outdoor space more and more as the weather improves.
"People can come in and book the spaces if they want. Lots of university societies do that like RGU Snow and Aberdeen Snow who book out the whole terrace."
But the one thing Jordan is most looking forward to in the coming months is being part of the team that runs the popular cocktail masterclasses.
He said: "I'm looking to start the masterclasses soon which is really exciting. One of my colleagues Duncan has so much fun taking the classes and he just really enjoys having banter with the customers and making sure everyone's having a good time.
"It's really fun and it's just all about showing them great customer service while they have a blast."
You can purchase a Revolution card for £2 which provides a number of discounts at the bar. For more information visit www.revolution-bars.co.uk/bar/aberdeen.