Renowned for events planning, north-east's Hudsons Catering had to diversify during lockdown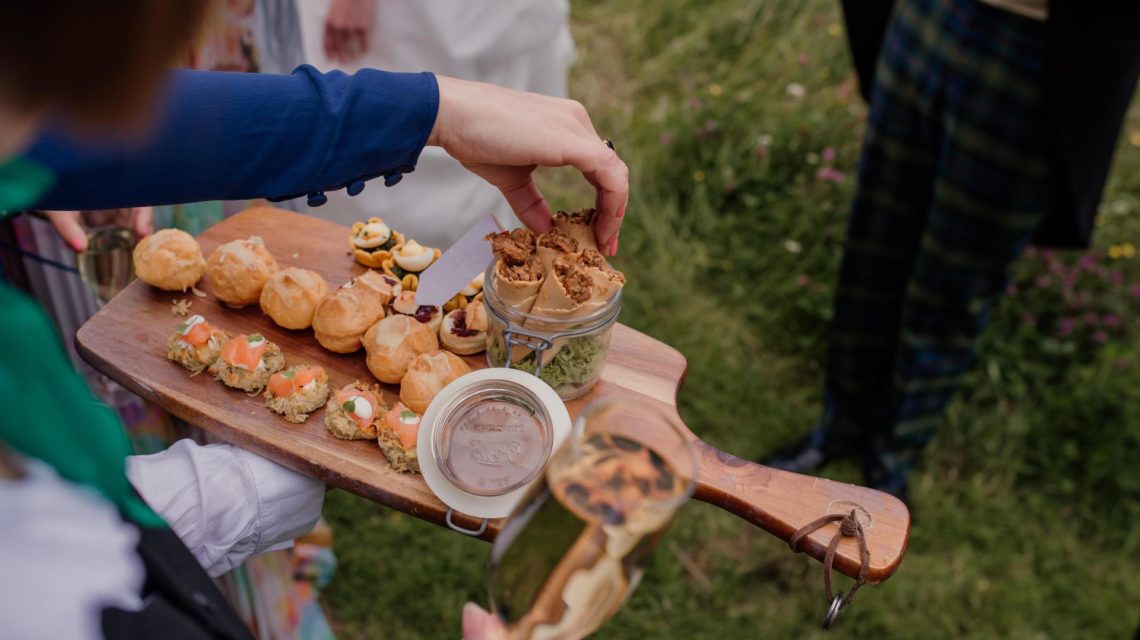 Setting up a successful catering business almost four decades ago, owner of Hudsons Catering, Suki Hudson, had to completely change the way her business operated.
With weddings, corporate events, celebrations and parties put on hold due to the ongoing pandemic, Suki and her dedicated team started offering ready meals, snack boxes, afternoon teas and other treats for collection and delivery. The well-established business now also runs a local online farmer's market.
We caught up with Suki to find our more about Hudsons Catering and the services they provide.
---
Hudsons Catering was initially set up nearly 40 years ago. So, Suki, what was it that motivated you to launch your own business?
---
The aim was to provide quality catering for friends and contacts in the oil industry. Ann Milne – co-director and executive chef – then joined Hudsons in 2003. We upped our game by 100% and then grew further into what we are today. We are situated in Blackburn, which we use as a base, but you'll find us catering events across Aberdeen and the shire as well as further afield.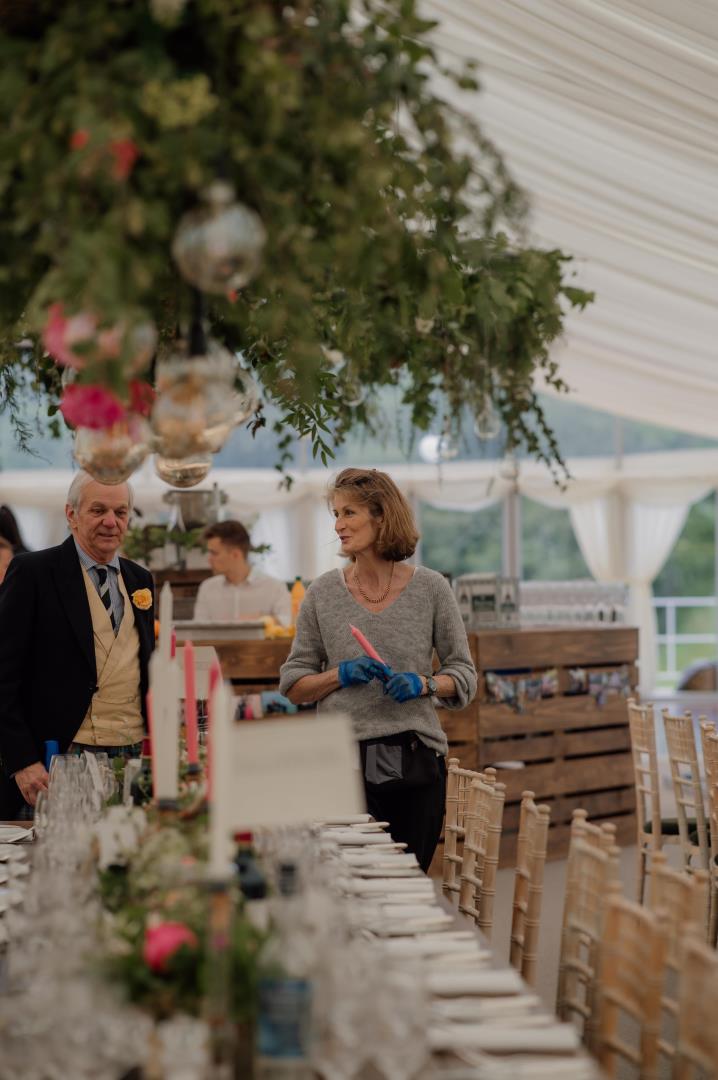 ---
What's at the heart of everything you, Ann and your team do?
---
We love creating exceptional food and exceptional memories. Our goal is to provide a personal, friendly service to each of our customers while using local produce where possible – from local strawberries in our desserts to independent gin and beer producers on our bars. Food is our absolute passion.
---
Prior to coronavirus, you would often offer catering services for many north-east weddings…
---
Hudsons have evolved to become a full-service wedding caterer, not only providing catering and bar service but also full event management, coordination, floristry and venue dressing. Each client has a team of event managers on hand throughout their planning process to help with any questions and offer guidance, as well as on the day itself to keep things running smoothly.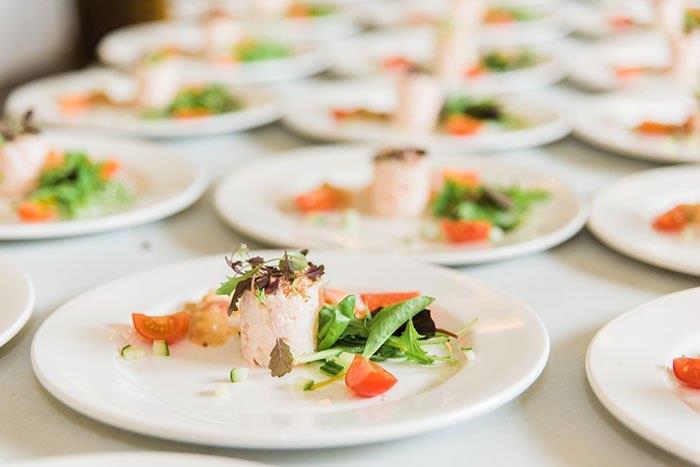 We try to make the planning as stress-free as possible and we have excellent relationships with contractors for lighting, AV, furniture, decor and marquees, so you're in safe hands. Each wedding is so personal.
We've catered for everything from intimate wedding receptions to 350-person wedding weekends, relaxed sharing BBQ menus to five-course fine fining feasts. The food and drinks are such an important part of the day and it's a memory that our clients and their guests take away.
---
Hudsons Catering has access to a few exclusive-use venues. Which ones do you work with?
---
We work closely with a number of wedding and event venues across the North-east. We helped build both Elsick House, near Portlethen, and Logie Country House, near Inverurie, into exclusive-use venues and are the sole caterer at both. We are also one of the preferred caterers at many others such as the Barn at Barra, Glen Tanar Ballroom, Schivas Steading and Cluny Castle. The north-east has an abundance of incredible, beautiful event spaces from castles and country houses to barns and ballrooms – we're really spoilt for choice!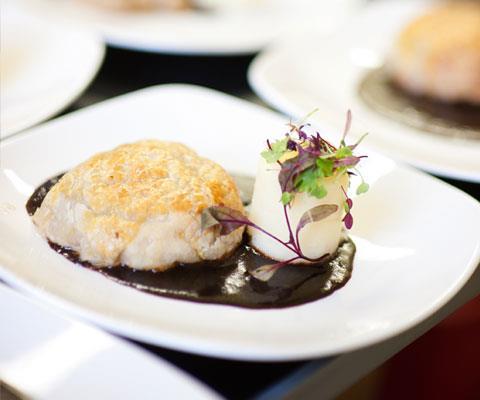 ---
That sounds amazing. Do you cater corporate events too?
---
Yes. Corporate events vary hugely in style, so each and every one is unique. While some events simply require a delicious finger food buffet to keep everyone motivated and fuelled during a training lunch, others might require multiple meetings to develop menus or themes to impress clients. We've catered for spooky Halloween events complete with themed cocktails, show-stopping Scottish cuisine to impress international clients at a local castle, intimate boardroom dinners, quirky and fun movie-night nibbles at the Belmont Filmhouse, award ceremonies, and casino-night canapes. It's so exciting to get creative with our corporate clients to create events that are memorable for all the right reasons.
---
It sounds like you create a really wide range of dishes and drinks for your clients. Is there a cuisine you specialise in?
---
We have a team of incredible chefs in our kitchen and as a full-service caterer so we can cater for most special occasions and events – from a birthday BBQ on our custom-made charcoal BBQs to fine dining and elegant canapes – but our speciality is quality produce that's made with passion.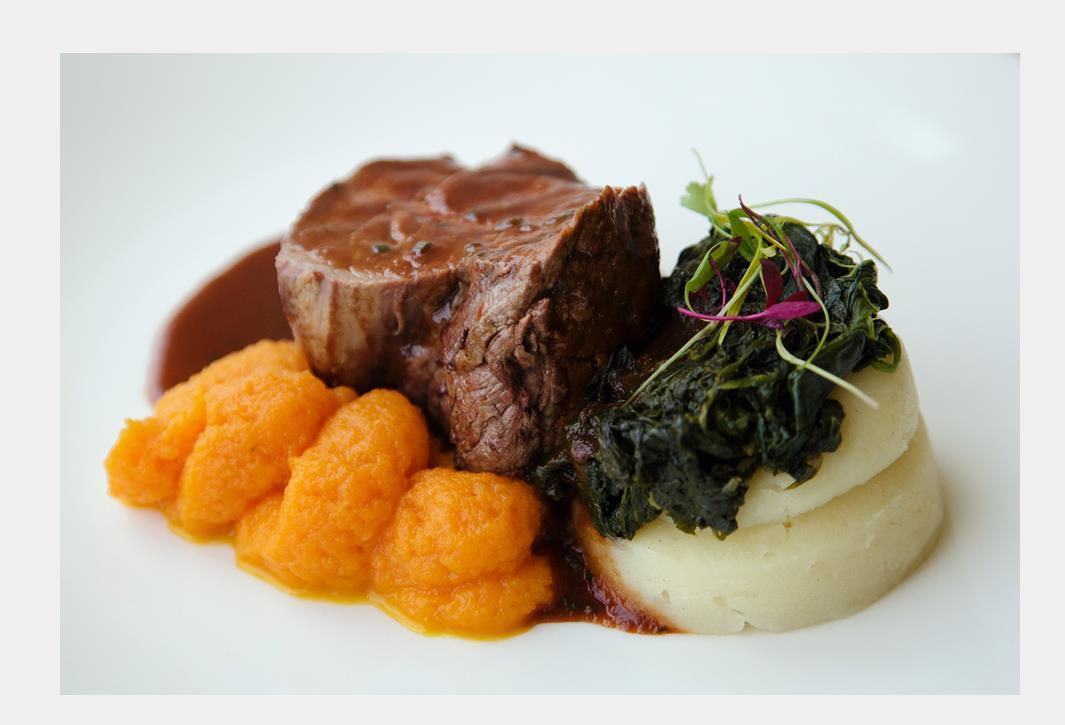 ---
At the moment, you also sell grocery supply boxes and fresh dairy. Which north-east producers do you work with?
---
Our grocery supply boxes were started to try to help our local community when supermarket shelves were empty and we've continued to see a demand for local produce. We teamed up with a number of suppliers including Forest Farm Organic Dairy, The Bread Maker, Big Beefy's Biltong, Katy's Eggs and All About Lemons. It's so important to us to support local producers – they provide the freshest, most delicious produce and help build our local economy.
---
To further support north-east businesses, you also run a local online farmer's market…
---
We now run Aberdeen & Shires Great British Food Hub. You can log in Wednesday to Sunday and order from a range of local food producers – from butchers and veg growers to granola, soft drinks, herbals tea and snacks. We then offer collection or can deliver, similar to your weekly online shop from one of the large scale supermarkets but the food miles are lower so it's better for the environment and you're purchasing from local producers.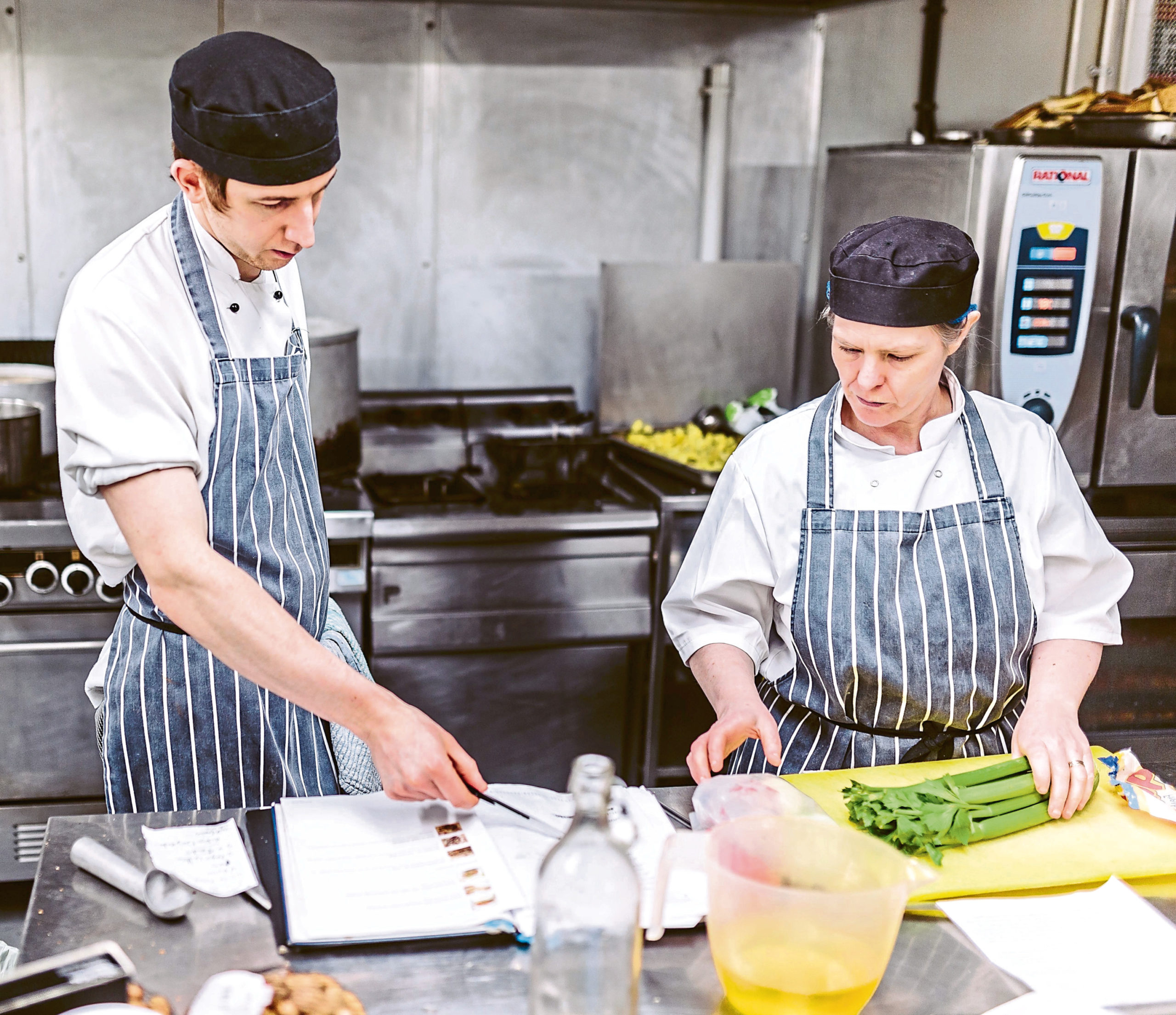 ---
That's brilliant! With most events cancelled due to the ongoing pandemic, you had to diversify your offering. Can you tell our readers more about the ready meals and snack boxes you currently offer?
---
We started providing ready meals and snack boxes at the start of lockdown. Each week we update our selection to keep it fresh and exciting for those who order from us on a regular basis, and we have individual microwaveable ready meals and trays to serve a family of four. We use the same locally-sourced, quality ingredients that create our event catering dishes and freshly prepare them, delivering Tuesday to Friday across Aberdeen and Aberdeenshrie. Our classic dishes such as mince, tatties and skirlie, traditional beef stovies, macaroni cheese and haddock Mornay are always popular each week.
---
What about your afternoon teas and celebration platters?
---
They were developed for parties at home, but they really took off this year. Our afternoon tea boxes all have a selection of sandwiches, savoury nibbles such as our handmade quiche and pork and apricot sausage rolls as our daily selection of cakes, traybakes and sweet treats – all prepared fresh that day. This year, with so many having get-togethers over Zoom, or small gatherings in gardens, we found that our afternoon tea boxes were ordered for "Zoom drinks with the girls" and picnics in the park with the kids, even taken as a lunchtime reward for those hiking up Munros.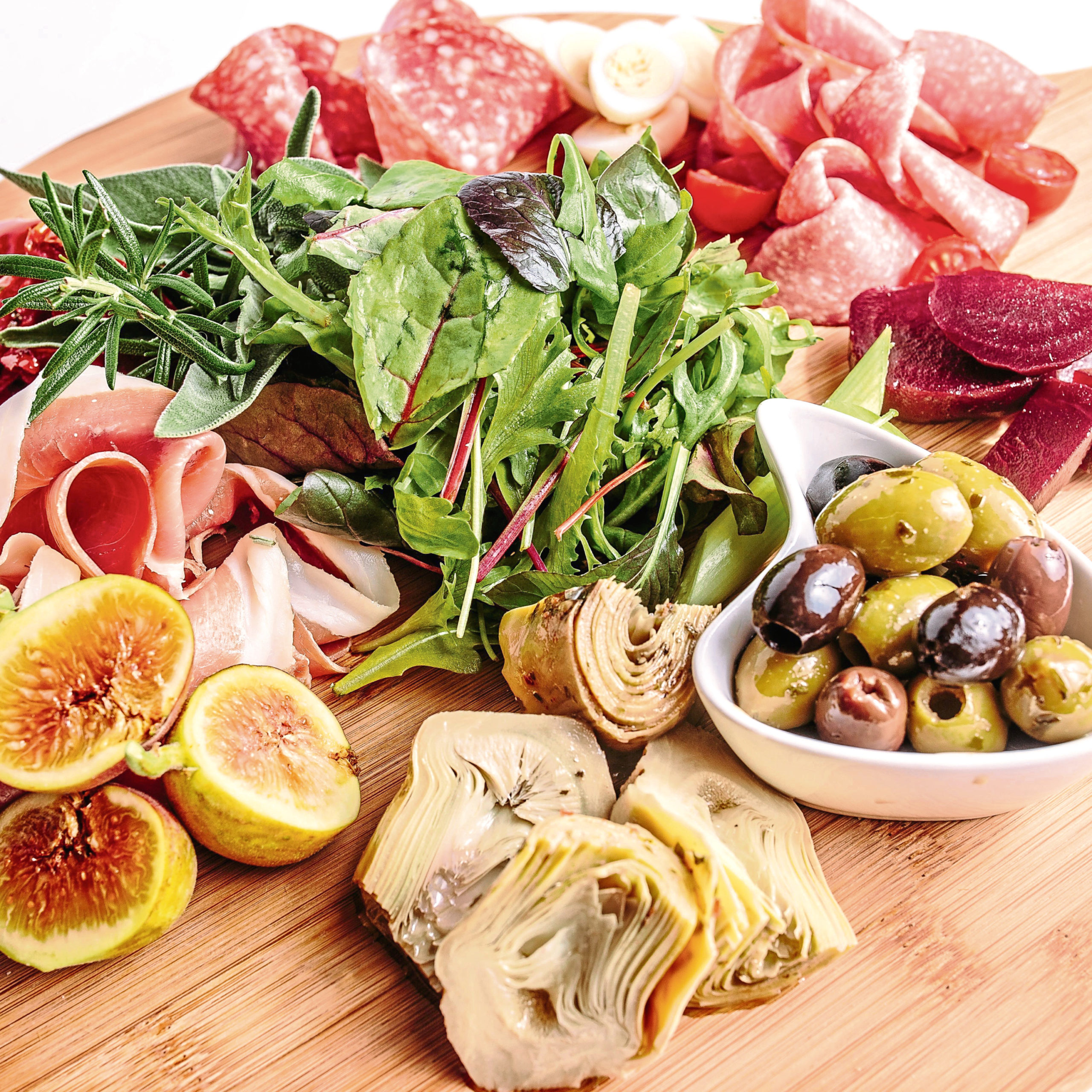 Our celebration platters are filled with popular finger food items, and are ideal for both business lunches and small celebrations at home. You'll find loads of handmade nibbles like mini pies, colourful wraps, seared beef and asparagus bruschetta and beetroot and halloumi sliders – something for every taste! They look so full and are just as big on taste.
---
Visit www.hudsonscatering.co.uk for more information and to place an order