Pull up a chair at the captain's table for an insight into traditional Scottish salmon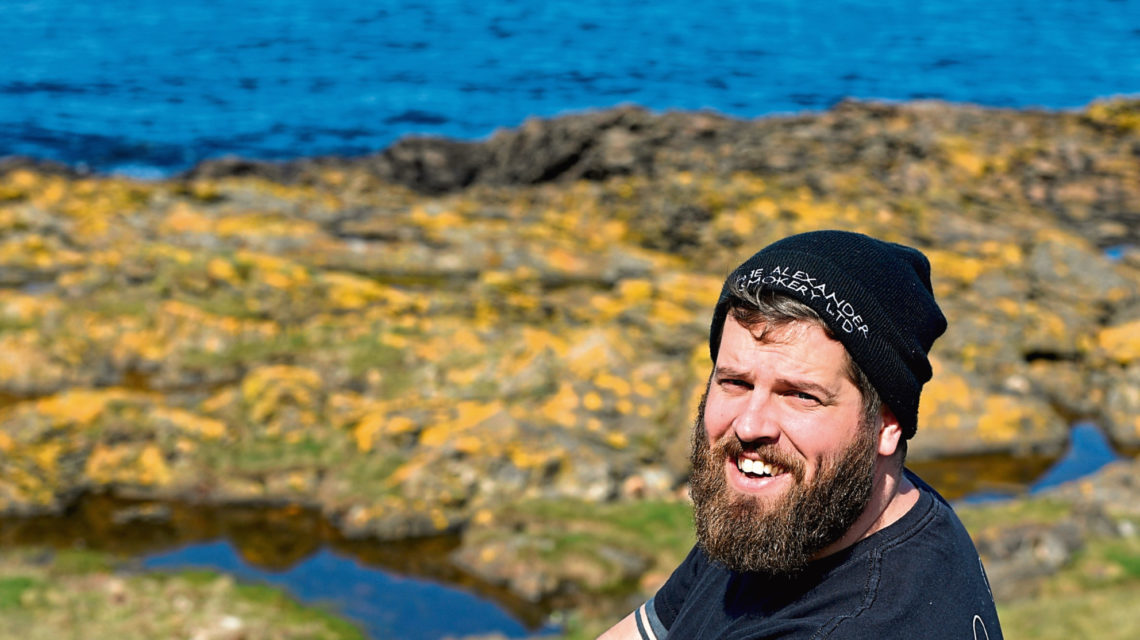 Beginning the working day before 4am is a hideous thought for many but, for Captain Mark Simpson, the bright and early start is worth it if it means a chance to haul a dying industry into the 21st century.
Owner of The Alexander Smokery, Mark has been running his Scottish smoked salmon company for just over a year and is one of the youngest fishmongers in Aberdeenshire.
His aim? To champion the opportunity to bring a dying industry out of the ashes and into the spotlight.
And he's doing a pretty good job as he hooks up customers from as far away as Hong Kong with his fresh produce.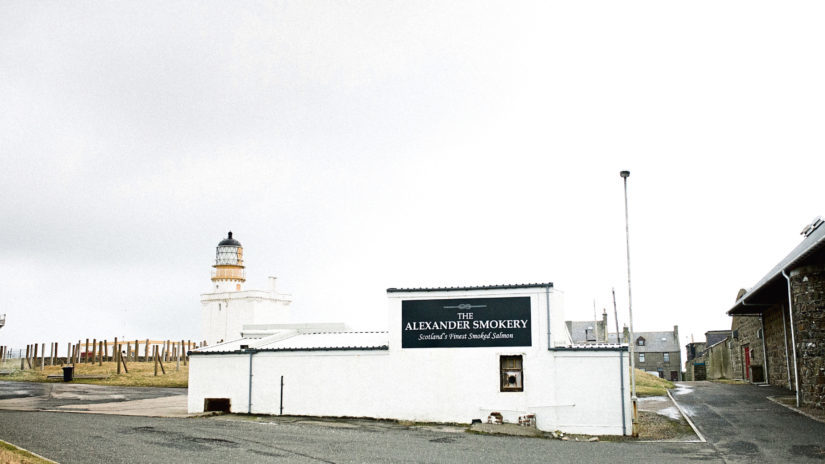 With a passion for traditional smoking practices dating back to 1908, this captain is determined to showcase this almost extinct method.
---
The fishing industry is hugely important to Aberdeen. What was it that spurred you on to get in on the action?
---
The inspiration behind the business really came from my feeling of Aberdeenshire being one of the most incredible fishing areas in the UK. There are 15 to 20 villages that all contribute to the fishing industry and in my opinion we literally have the best seafood on the planet here and we don't eat enough of it.
The fishing industry in the north-east has got smaller and smaller over the past 40 years and it was the importance of the industry that drove me to start this. So many people have forgotten how much fish we used to smoke here in Aberdeenshire and it's this forgetting of the tradition of smoking salmon that I want to reignite.
I mean we were the first city in the UK to smoke fish back in 1908 and nobody really does it anymore. I really want to try to replicate what it was as the fishing industry is just incredible. Everyone's really proud to be involved in it so it's about time we all start pushing it up more.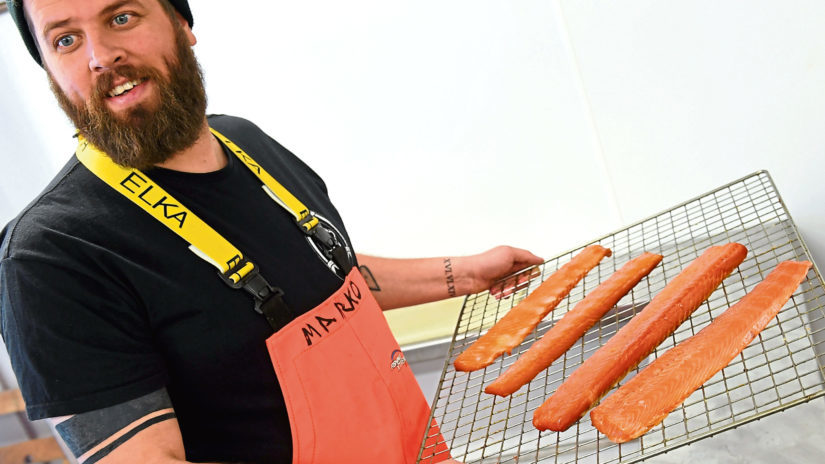 ---
Okay, it's clear you have a vast knowledge of the industry, but what got you into it in the first place?
---
I've worked in the smoked salmon industry for the last seven or eight years across two companies. One really large international company and another smaller artisan company. I've done everything from production to sales and my latter role was sales manager for the smaller company. I was travelling the world all the time – which sounds really glamorous. But for a guy who's got a wife and kids at home, it wasn't the best thing. My tagline and ethos has always been to buy Scottish and if you're buying something that's not really 100% Scottish . . . well then I wasn't really practising what I preached.
---
And how do you practise what you preach now?
---
With regards to any product, you're legally allowed to label something Scottish if it's processed here, even if it's Norwegian, Danish or fish from anywhere else in the world. I didn't really like that very much. There are only one or two companies that are 100% Scottish fish and I wanted to be one of them. I wanted to be able to trace my products back to the egg from the farm it came from. No one was really doing that so I wanted to be the first to do so with Scottish salmon.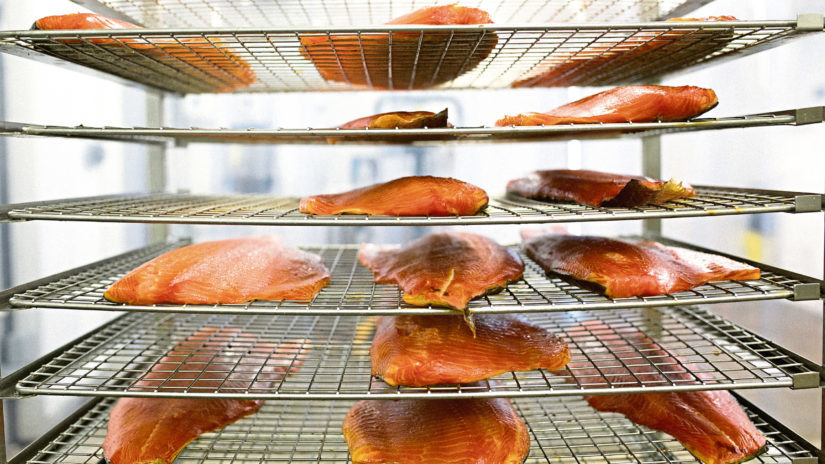 I started my business from home, initially setting up in my garden. My first ever smoke was carried out in a cardboard box and my third smoke was in a stainless steel bin. I realised really quickly that I was producing something really good. I was getting a lot of great feedback from my family and friends so I decided to build a small shed which I used as my smokehouse in my garden. I started to produce around 10 sides of salmon every week. This was all in January last year when the company was initially registered.
I then went on to try to get it cleared by environmental health which unsurprisingly, I couldn't. They advised me to get my own factory premise. I rented a factory in Aberdeen for a bit, but sadly there was a yard fire which had been set off by people who had broken in, so I had to move. I had customers waiting and had to find somewhere as soon as possible. I then managed to get the factory we're in now in Fraserburgh and secured it. Not only was it a good size, but it was a stunning location with beautiful views of the sea. Its 7,000 square foot and we're already running out of space for everything.
---
Let's discuss the name of the business for a second. Your surname is Simpson, so where did the name the Alexander come from?
---
Simpson Salmon sounds a bit stupid and I couldn't think of a name. None of my family have Scottish names. My wife's sister's maiden name is Alexander, so when her sister gets married the name kind of dies. It's really just a nice nod to my wife Ciara and her family and it sounds quite Scottish. It's also a lot nicer than Simpson Salmon!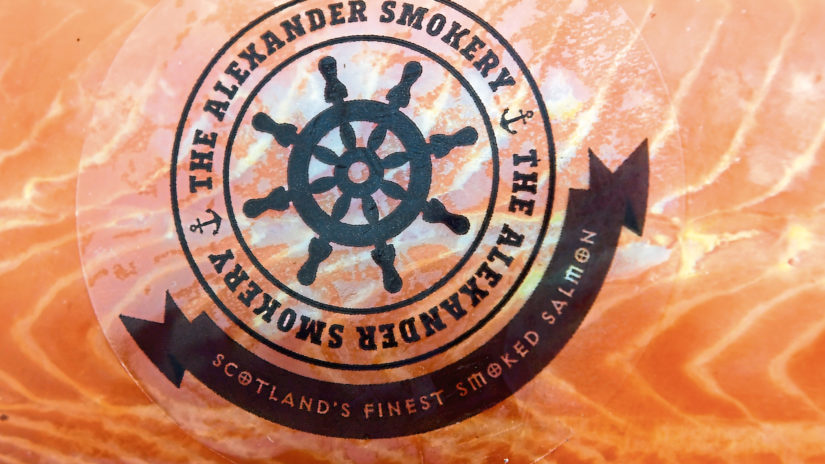 ---
That's a nice touch. So you've nailed the name, got your premises sorted and you know your unique selling point. Tell us more about the smoking process itself.
---
So the fish comes from the farm we use, which is Loch Duart, for all of our UK products. We're very strict. The fish goes into the salt mix four days after harvest purely because rigor mortis has set in enough that the fish is in the prime state for it.
It's then cured in Demerara sugar (which is more expensive) and salt for 24 hours – a little more than what people usually do. It's dry rubbed by hand with a towel and is then put in the fridge for 24 hours allowing the salt to penetrate into the fish completely so the whole fillet has been cured. It's then smoked for anything between eight and 18 hours, all dependent on weight, temperature and the size of the fish. That's purely done by eye and has been something I've been taught over the years. It's then left for another 24 hours in the fridge, allowing the smoke to penetrate the fish this time and is hand-skinned, hand-sliced and vacuum packed ready for sale. For continental stuff we use many Scottish farms.
We don't freeze any of our fish, we don't add anything to it and there are no preservatives or anything in it. Our fish will last around four weeks which we achieve purely through hard work. We've worked really hard on figuring out how much salt needs to be used and the temperature we smoke at to achieve this. I'm like a mad scientist almost – I was like, do five grams less, try this, try that. You'll really taste the fish in our product.
---
A captain and a mad scientist – that's an interesting combination! With so much time, effort and passion going into the product, what has the demand for it been like?
---
At the moment we do approximately 500 sides a week and I'd say around 460 sides of that is exported to France, Italy, Germany, Spain, Switzerland, the Middle East and Hong Kong so we're exporting a lot.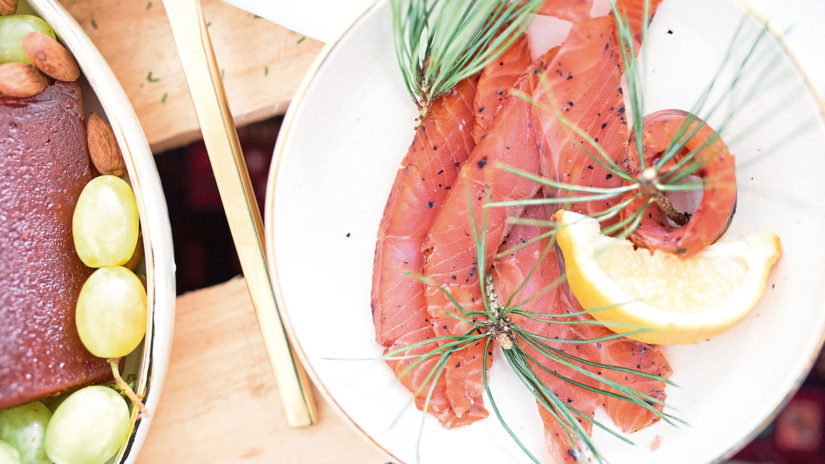 The whole concept of being traditional Aberdeenshire smoked Scottish salmon is that it is cured and smoked in the Aberdeenshire way – sliced by hand which is exactly what the fishwives would have done back in the day around 100 years ago. We used to infuse different flavours and create flavoured Scottish smoked salmon like craft beer, tequila and gin, but we're pulling away from that now as our fish is in such high demand abroad that we just want to focus on the true traditional.
We're purely trying to regenerate a tradition that I personally think died out like 30 to 40 years ago.
---
You seem to have it all mapped out, so what's next for you guys?
---
We now employ four members of staff – two filleters and a driver, not to mention myself.
Up-scaling and handling demand is what's next. I'd love some more UK business and we're working very hard to achieve that. I want to continue to grow the business, ensuring we can always produce a very high-quality product that people really enjoy. We're already looking for new premises, having already outgrown this space since August 2017. We'll be looking to hopefully move into Aberdeen in the summer.
It's great to see the demand continually growing and customers reacting really well to it. People seem to get what I'm doing. It's really good.