Popular Aberdeen bar promises to take gin lovers on a flight of fancy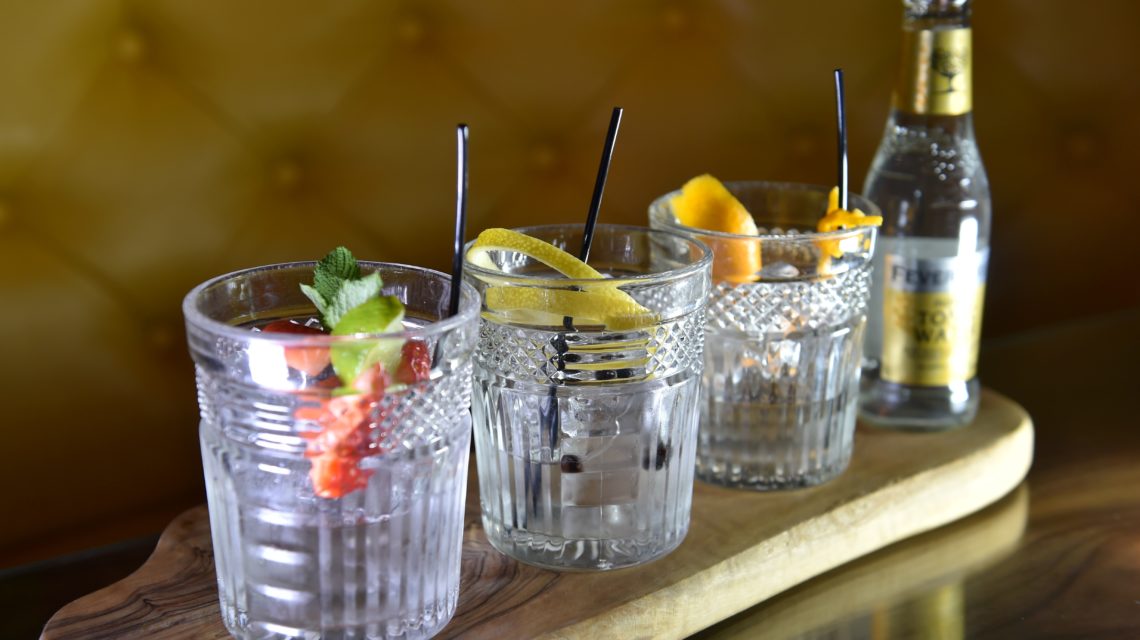 As the gin revolution continues to grow, with new spirits released almost every week, it's no surprise dedicated gin bars have been popping up across the north-east left, right and centre.
One independent brand in Aberdeen that seems to have cemented itself as one of the go-to places to enjoy a tipple or two of the spirit is Cognito On The Corner.
Born from the success of its predecessor, Cognito Deli, the large, plush bar on Midstocket Road in Aberdeen's West End is open seven days a week for breakfast, lunch, dinner, and of course, late-night drinks.
In lavish surroundings, guests can enjoy goblets – or flights – of gin at their leisure, experiment with various flavours of gin and even enjoy numerous styles of tonic waters or mixers to create the perfect serve.
Julien Dejean is one of two managers at the venue, and with around 20 years' experience in the hospitality industry, Cognito On The Corner is in good hands.
He said: "I've worked here for more than a year now and Michael Nicoll (the other manager) has been here a little longer than me. I had also worked in Café Cognito beforehand and I worked in the deli too, but it's primarily here I've been based.
"My father used to own The Silver Darling, so I've been brought up in the industry really. I started when I was young, so I've been in the industry for around 20 years. My first job was working for my dad – although I was around 12 and just used to peel vegetables and things."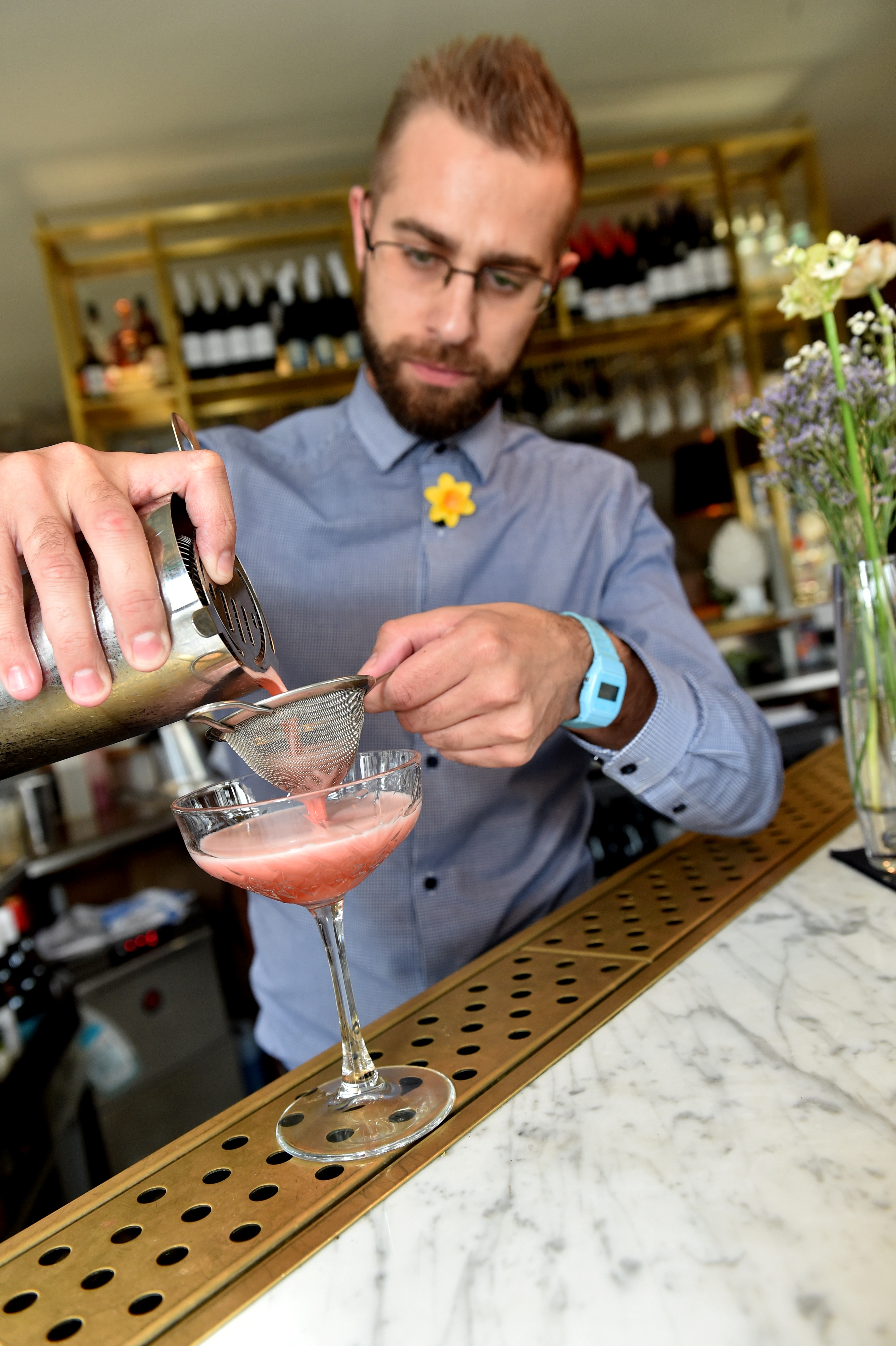 Specialising in gin and housing more than 60 different expressions behind the bar, Julien says it's flavoured gins that seem to be the tipple of choice for Aberdonians at the moment.
"A lot of tourists pop in past and they tend to want to try our local gins," said Julien.
"The locals who come here seem to really enjoy the flavoured gins just now and we've got a lot of those on offer. Tourists tend to go for the local gin flight that we have on offer which showcases gins from Aberdeen and Aberdeenshire. We've also got an around-the-world one and it is popular with locals, too. We get a real diverse clientele through the doors, so it's a good mix.
"We've got blood orange, raspberry, rhubarb and ginger, and we do one called Moonshine, which are more of a liqueur. They're on our gin flight menu too and there's rose petal, roasted apple and tough nut. The main flavour we sell most of is raspberry or Brockmans because it's that little bit sweeter."
Focusing on showcasing the diverse range of local and Scottish gins on the market currently, the bar is no stranger to various brand ambassadors popping in and pitching their new products.
He said: "We've got around 60 to 70 gins and they are primarily Scottish. There are around 15 of them which aren't from the UK and we have some that are from other parts of the UK, but it's primarily Scotland and some local ones too.
"There's The House of Botanicals Old Tom Gin, Esker Gin, House of Elrick, Lone Wolf, Porter's Gin and The Teasmith Gin on our local gin flight offering and I think it's so important for us to have these brands available.
"Cognito On The Corner is an independent business and I think being a popular place in the community, and being supportive of the local community, we really should support local producers.
"We get a lot of people who have started gin companies or brand ambassadors popping into the bar to show us their new products. We try all of the gins before they make it on to the menu and we listen to customer feedback too. We sometimes get samples sent to try out and it's a bit of a collective effort to figure out which ones get on the menu.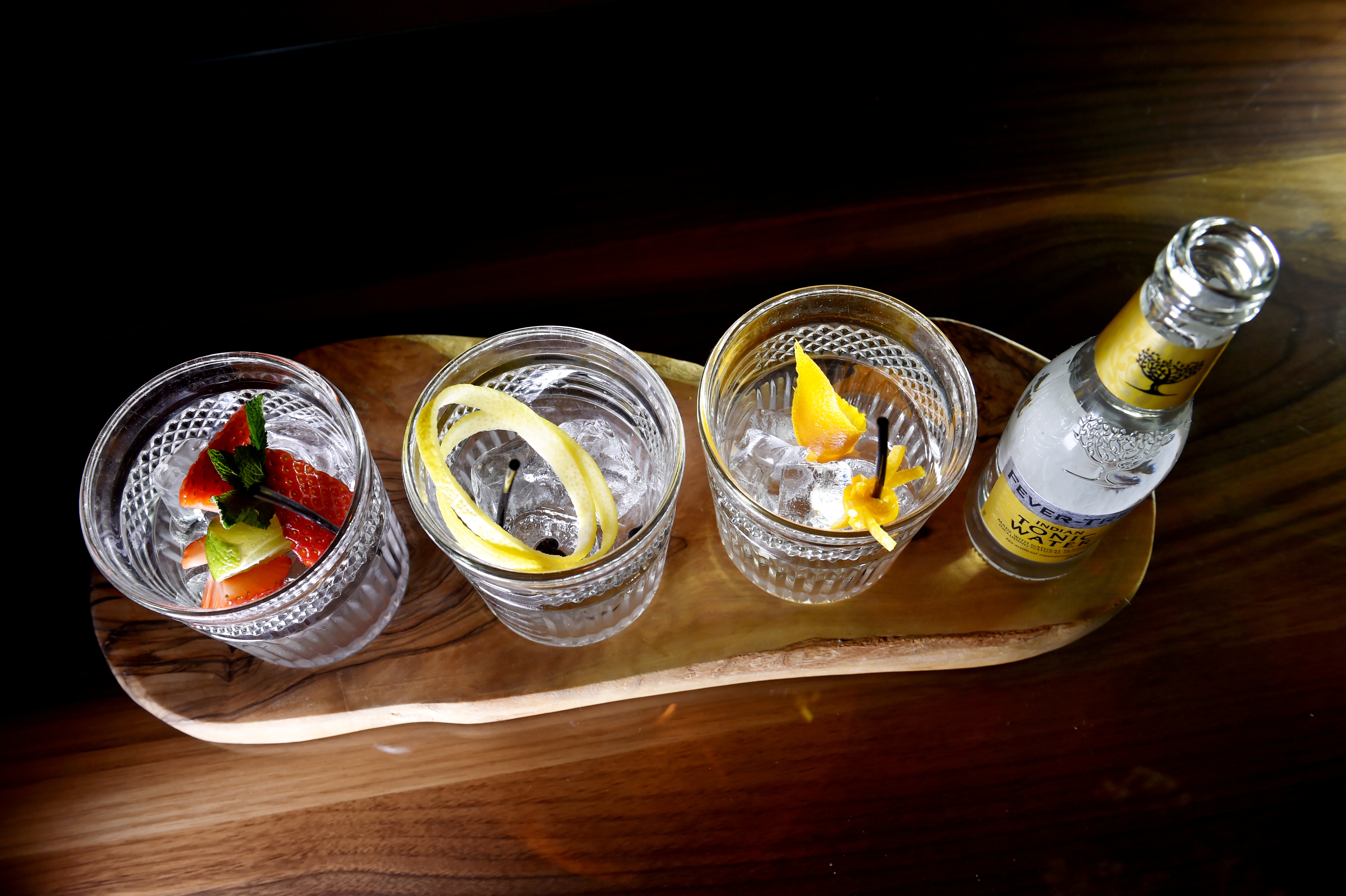 "We also get the owner, Nicky Turnbull, involved and we're looking to change and tweak the gin menu again soon, so that will be exciting for summer."
But what about those looking to get into gin but have no idea where to start? Julien's advice, tell the bartender what flavours you enjoy and order a gin flight with a mix of their recommendations.
"We get a lot of people who visit in groups and there's maybe one or two people who aren't as big into gin, so the gin flights are a great opportunity for people to try our different gins and find out what they like," said Julien.
"We have flavoured gins available on these, too, so people can mix and match as they like. You can even personalise your drink down to the tonic you have, so you could try the Mediterranean tonic, which is slightly sweeter, or the aromatic tonics."
Immaculately designed and dressed in greenery, the polished marble bar and the velvet finishings make the venue the perfect backdrop to catch up with friends for a few cocktails too.
"We serve up Cosmopolitans, Espresso Martinis and other simplistic drinks like craft beer, wine and other spirits," said Julien.
"We like to keep things simple when it comes to cocktails as the bar is so busy, we need to have the time to make them well. Everything is so fast paced and our most popular cocktail is our Gin Fizz, it's our go-to for everyone.
"There are also specials over weekends sometimes. We try and make something a little different and they tend to go down really well.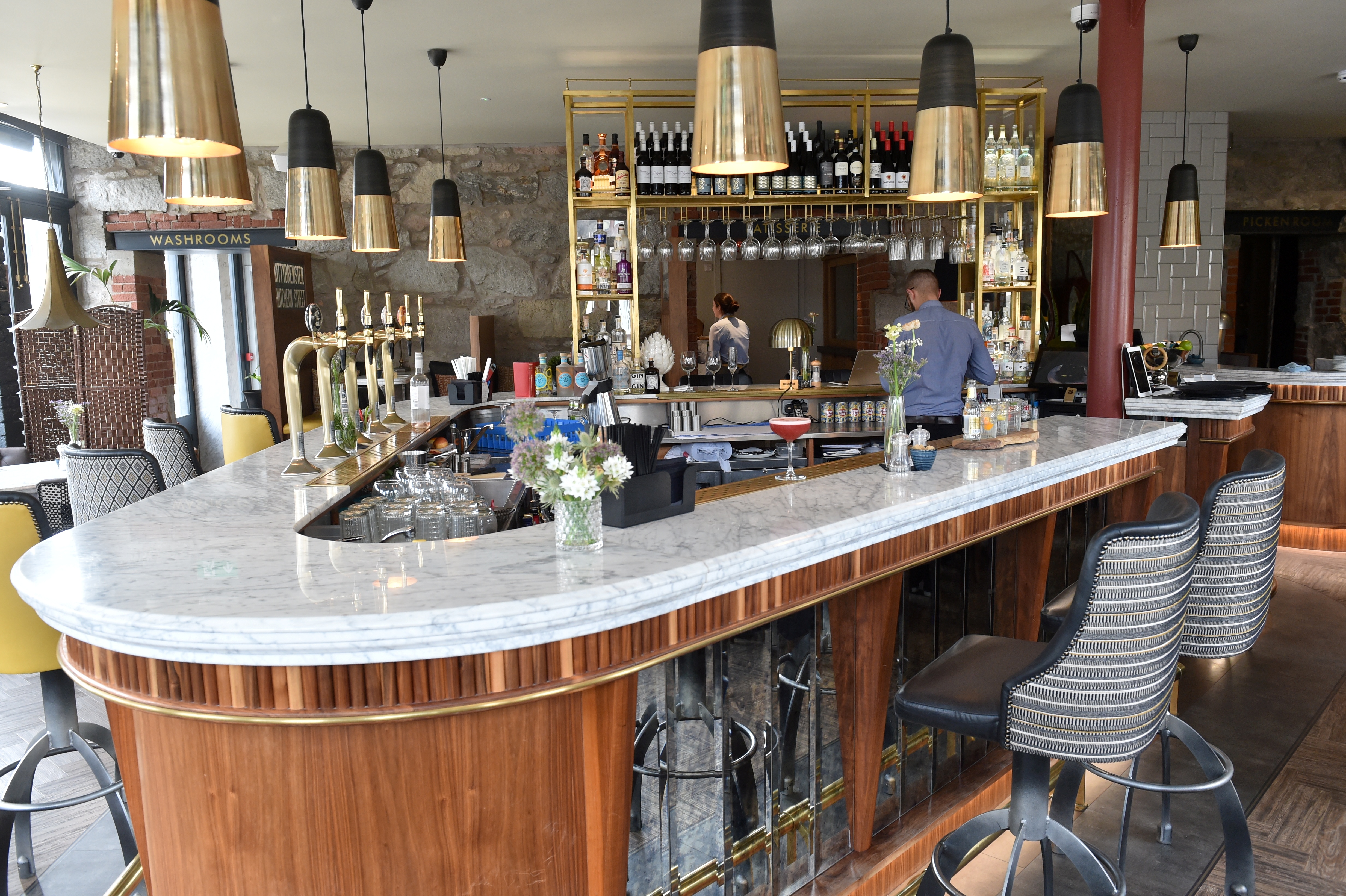 "The cocktail menu was a combination of ideas from myself, Michael and one of the bartenders. We've not got an overly huge menu and because we've got so many gins, we want to keep the bar's focus primarily on that.
"Naturally, we've got more gin cocktails on the menu but there's also other spirits in the mix with regards to using them in cocktails."
Heading up a team of 12, Julien and Michael work together to keep everyone motivated, as well as researching and reviewing new gins that can be added to the menu.
He said: "We try and mix it up a little bit. We want everyone to get a bit of experience across different areas of the business, so we have staff working the floor and the bar. We have 12 front of house staff and we cover breakfast, lunch and dinner. It's really busy and you need a really diverse team that can jump behind the bar or on the floor if needed.
"Everyone gets on really well and works very hard, but we can all have fun together too. It's all about enjoying it."
Click here for more drinks news and features.