Poldino's Restaurant & Pizzeria serves authentic Italian dishes in Aberdeen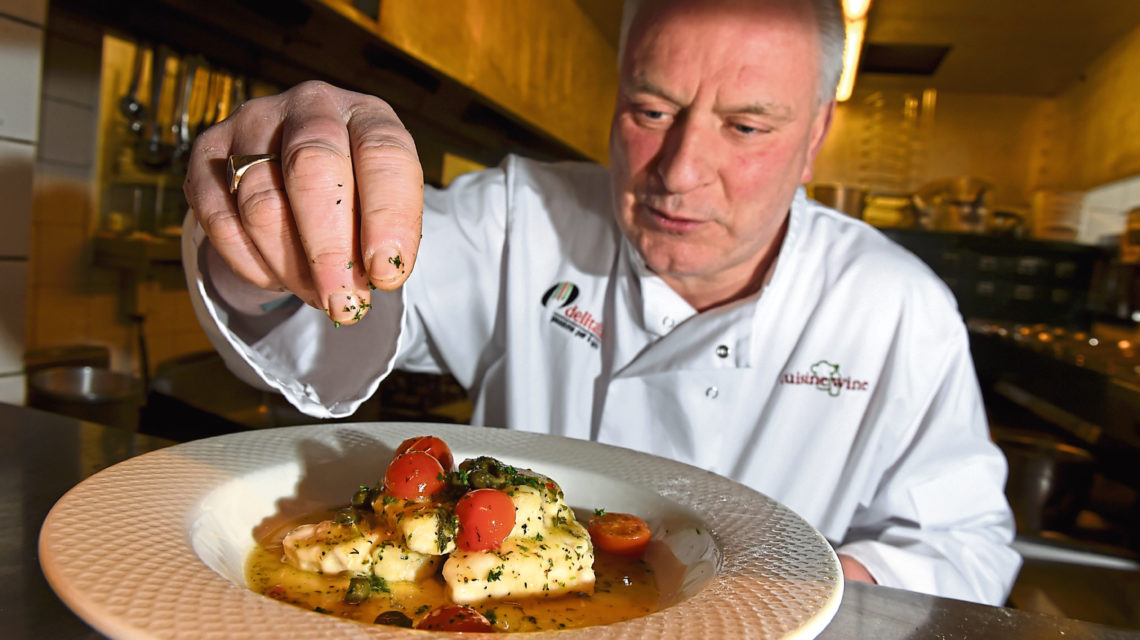 Poldino's Restaurant & Pizzeria has been serving authentic Italian dishes for more than 40 years.
Established in 1977 by Leo and Linda Godini, the Aberdeen restaurant on Little Belmont Street brings a genuine taste of Italy to north-east foodies.
The recipe to Poldino's success is a mixture of good quality ingredients – authentic pizza and pasta, warm atmosphere and friendly service. The restaurant's hard-working staff, which includes the owners' son Lee, create all dishes in-house using the best Italian and local produce. Joining Poldino's team six years after the restaurant opened was Billy McDonald who remains head chef today.
We caught up with Billy to find out what makes Poldino's one of the most popular Italian restaurants in the Granite City and to talk about the restaurant's menu and most-ordered dishes.
Poldino's is one of the oldest restaurants in Aberdeen. What do you think made the restaurant stand the test of time?
---
Since the owners are from Italy, it was always very important to them to make sure the restaurant was as authentic as possible. Our loyal customers know we only use the freshest ingredients to make our famous Italian dishes.
---
You've worked at the restaurant for a long time, haven't you?
---
Poldino's is a great small family business and I have always got on well with the owners and I really enjoyed working for them. We have a really good team of 12 staff in the restaurant. We all work very well together. You're nothing without a team.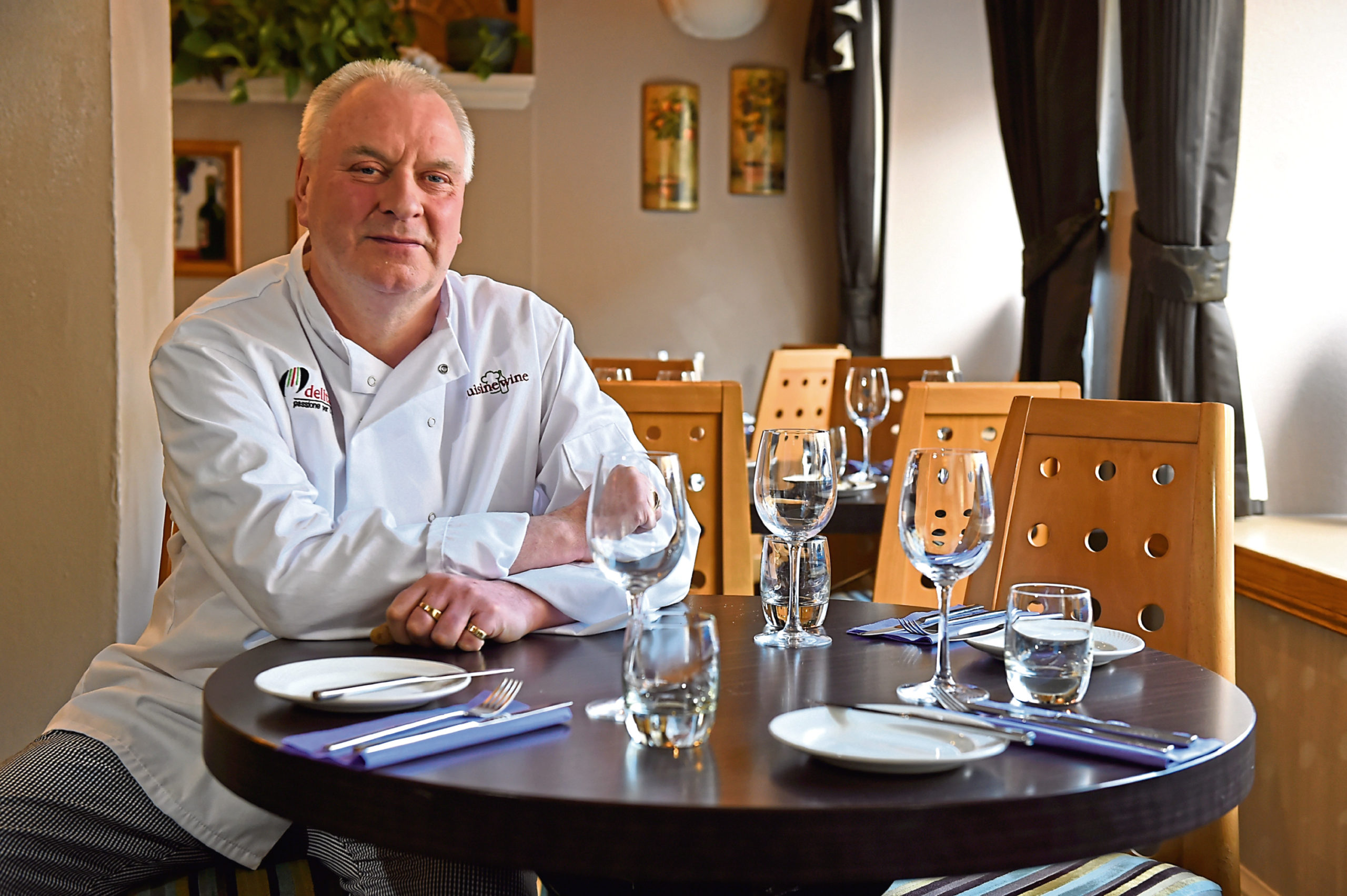 ---
And you're head chef. How would you best describe the menu?
---
I worked very closely with the owners to create the menus. But we're not too radical when it comes to menus in the restaurant because we're trying to stick with the main traditional Italian dishes such as Spaghetti Carbonara, Fettuccine Bolognese and desserts like Panna Cotta and, of course, Tiramisu.
---
With that in mind, do you find yourself changing the menu very often?
---
We don't change the a la carte menu often, but we do update our lunch menu and change pizzas and pastas we offer every two or three months. We also try to offer what's seasonal and of the best quality at that time of the year. When you come into spring, there is a better selection of fish, salad leaves and most of other produce.
---
Are north-east producers a real priority for you when it comes to menu planning?
---
Yes. Our fish and meat are locally supplied. We work with King Foods, butcher McWilliam Aberdeen and we also use Ross Bakery on Chapel Street. They provide us with their delicious bread.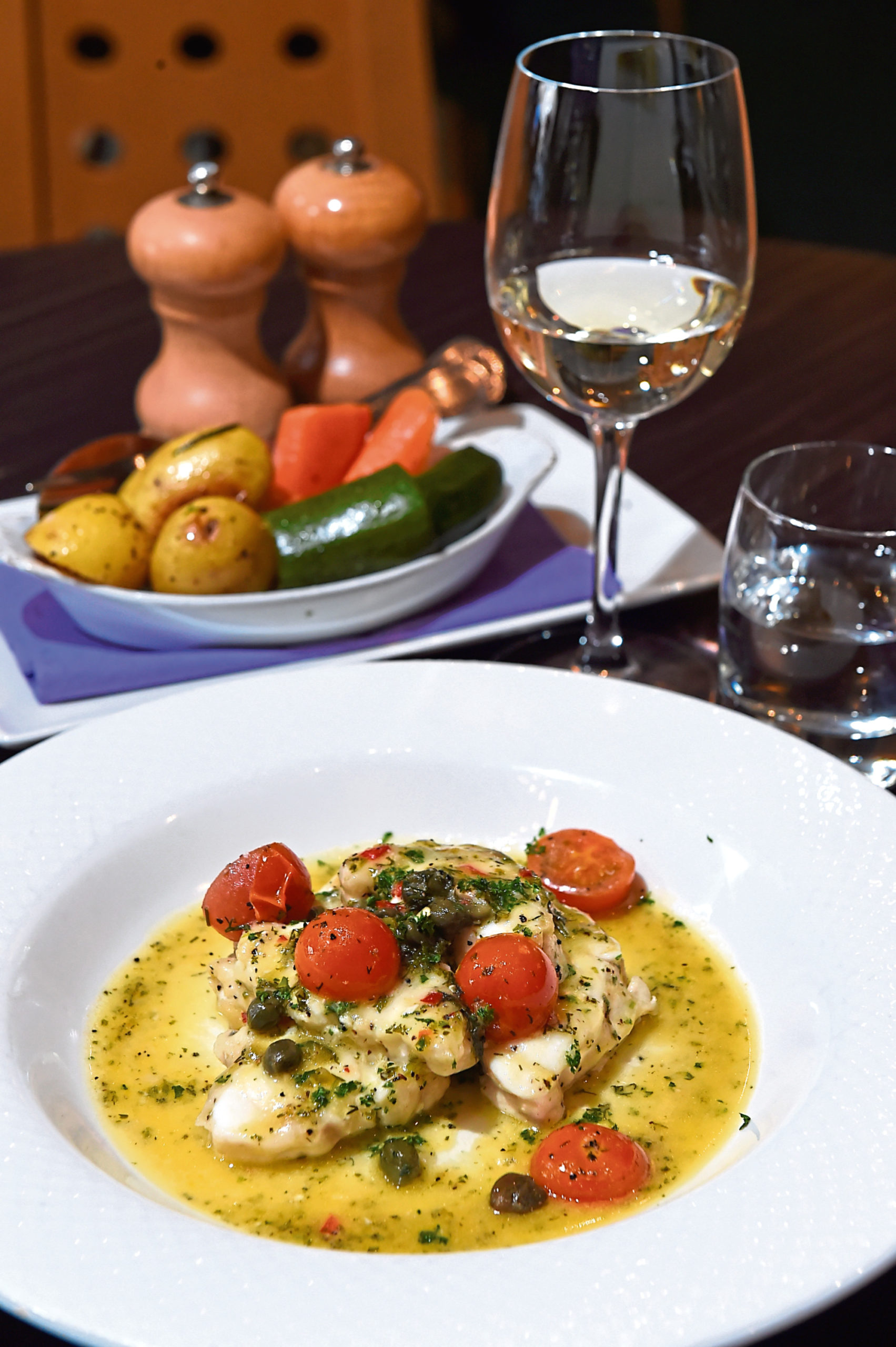 ---
And do you also get some of your produce imported from Italy?
---
Yes, approximately 80% of our overall produce is imported from Italy. For example, our wines, cheeses and pasta come from Italy, so most of our suppliers are Italian companies.
---
Having been open for so long, you must have some very loyal customers.
---
Absolutely, we have extremely loyal customers – some of them have been coming here since before I joined the restaurant and that was in 1977. We mainly see them come in for lunch on Saturdays. It's like bingo, they come in and they sit at the same table. It's fantastic we have such a great loyal following. They also come in to celebrate special occasions like birthdays and anniversaries. We have even hosted small wedding parties. It always helps us through the more difficult times.
---
Are your lunch and pre-theatre menus quite popular with your regulars?
---
Oh yes. Our fixed price lunch menu is well-liked. And how popular our pre-theatre menu is depends on the shows at His Majesty's. If there's a good show on, we're incredibly busy in the restaurant and it's a great boost to the business.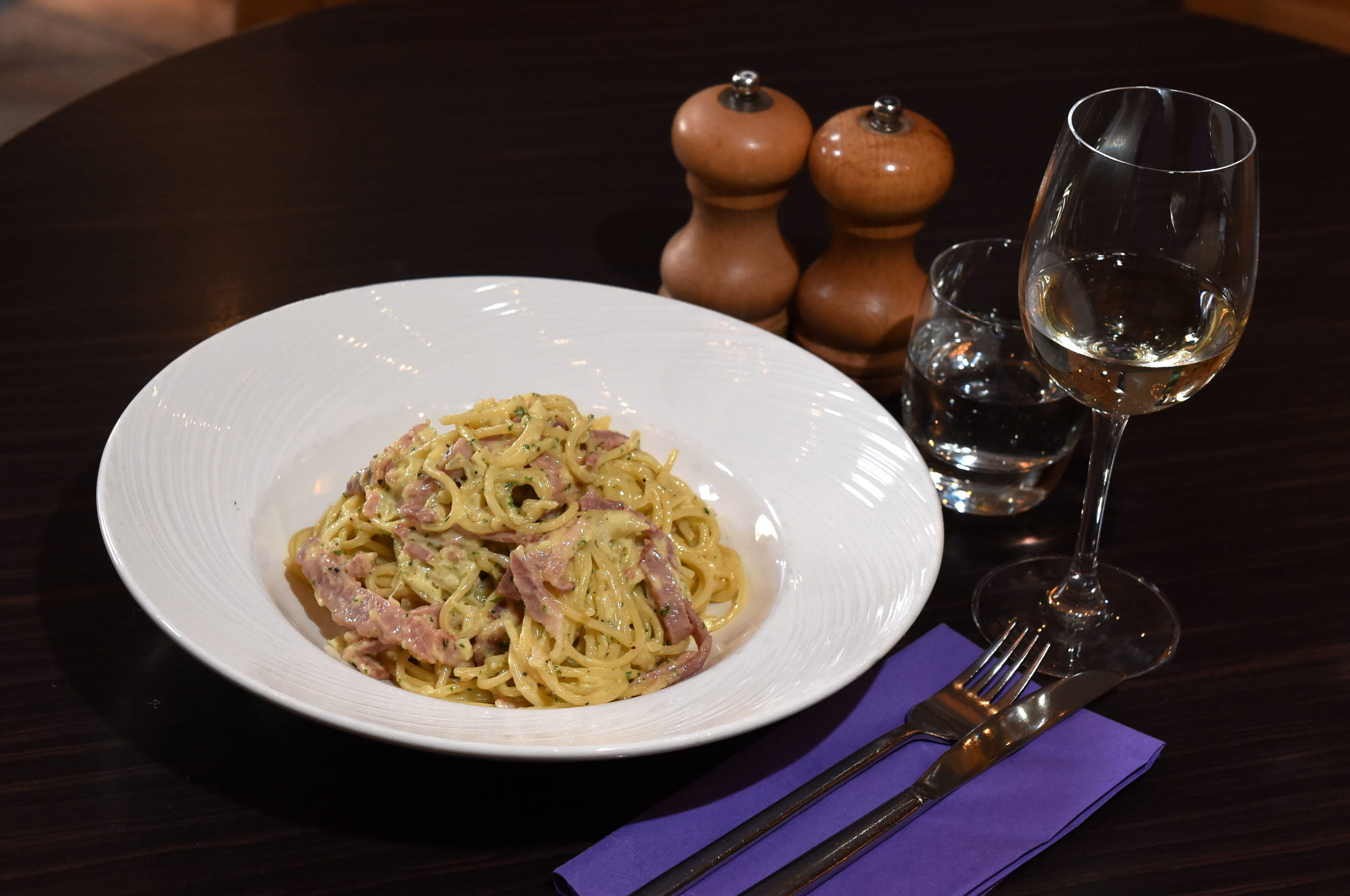 ---
Which dishes are the most ordered from the a la carte menu?
---
Our menu is quite balanced to be honest but it would probably have to be one of our pasta dishes. Especially when people come in before catching a show at His Majesty's, they don't have too much time on their hands, so they'll just order something quick and easy like a pasta dish.
---
What about Poldino's pizza offering?
---
Everything is made in house – we are proud to make our own pizza dough. We offer six different pizzas on our menu, but we can change some ingredients if the customer preferred that. The only thing I would say is don't ask for extra cheese. That's never a good idea because it's just making the pizza heavier. The lighter you are on the toppings, the more flavour you can get.
---
What makes a good pizza?
---
To be able to make a great pizza, you have to have a nicely proven dough. You need to let it stand for 24 hours. And you also need to have a good pizza flour – we import ours from Italy.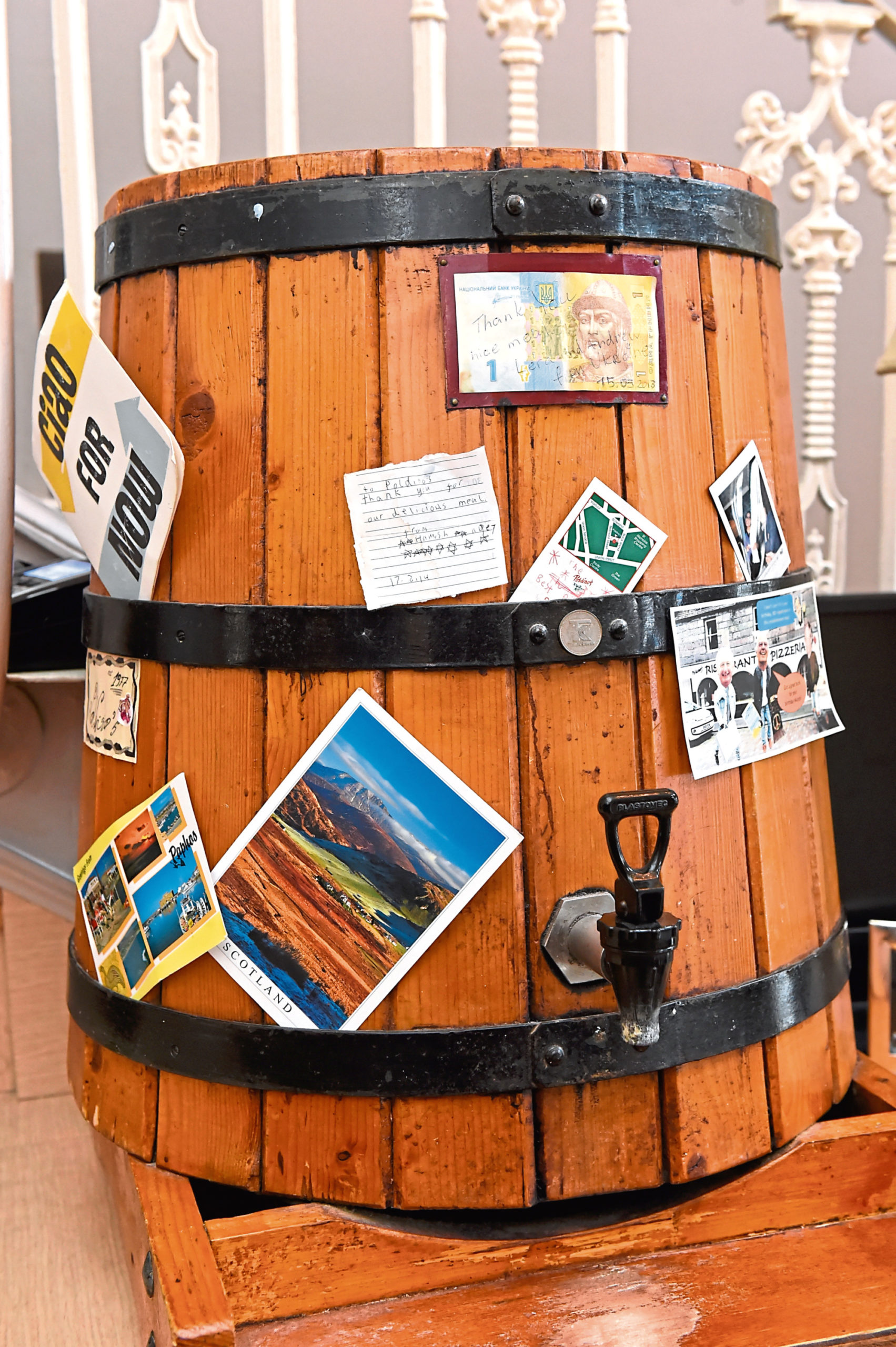 ---
Do you also cater for vegans and vegetarians?
---
Yes, in recent years, more and more people want vegan and vegetarian options so we have to be ready for that. We have one or two plant-based dishes on the menu, but we can easily make more or substitute some ingredients to make the dish vegetarian. We can also easily prepare something off the menu. For example, we could make a dish using gluten-free pasta and local or Mediterranean vegetables.
---
Which dish is your favourite from the menu?
---
Our Tiramisu is very, very popular because we make it in a correct manner. So because we always get good reports on that dessert, I really enjoy making it. I love making food I know people really enjoy eating.
---
It's a well known fact that Italians spend more time than anyone else in the world at the table. Do your customers also come to the restaurant to enjoy the Italian way of dining?
---
What you find is that during winter months, people prefer to sit in the restaurant for longer. They would order more hearthy dishes and would sit at the table for two to three hours. But during summer when tourists visit the city, it's much quicker. They tend to just order pizza and pasta and be out the door in 40 minutes.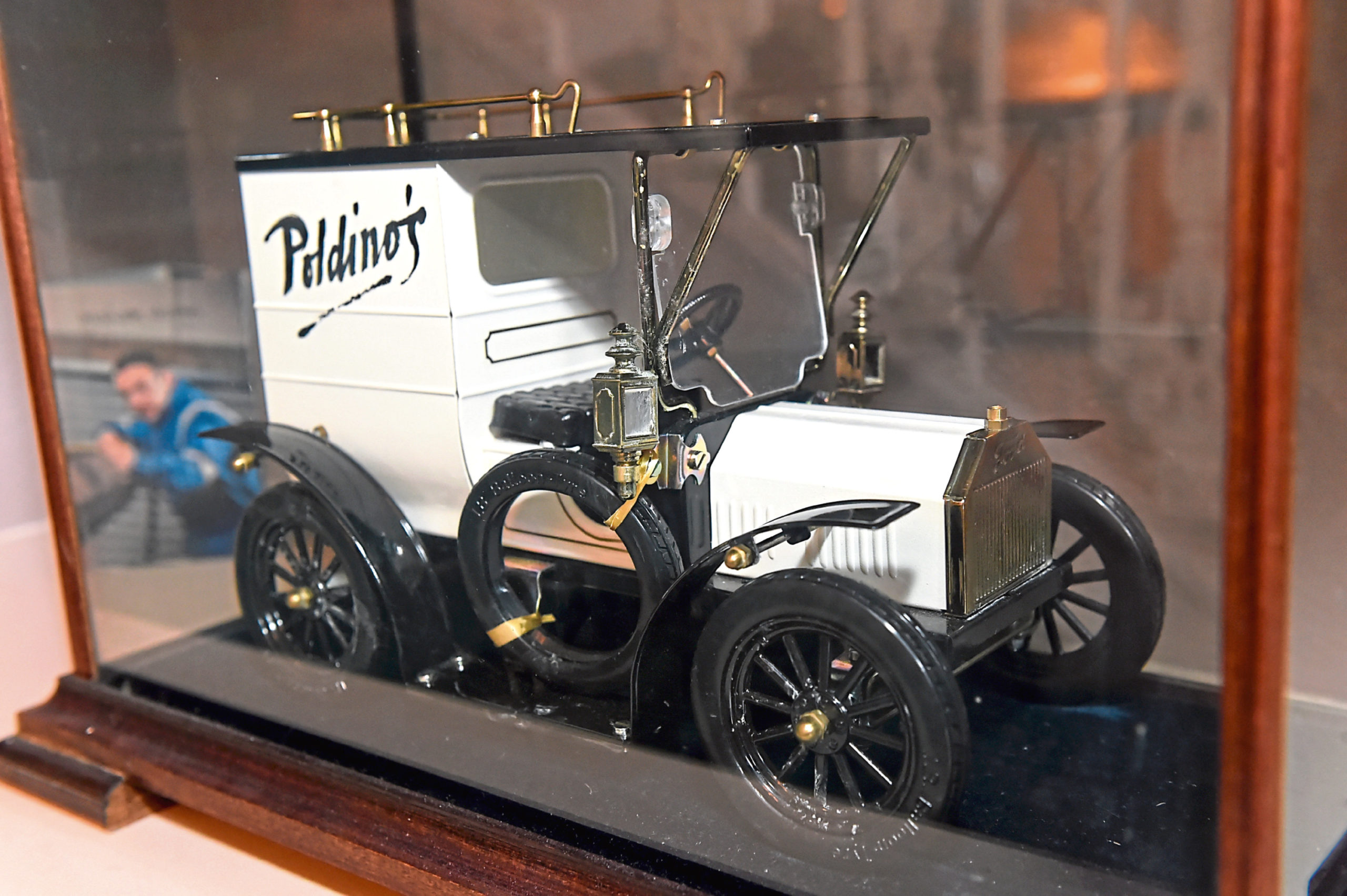 ---
So, what's next for Poldino's?
---
We're going to carry on the traditions and keep serving tasty and authentic Italian dishes.
---
Visit poldinos.co.uk for more information and to see the restaurant's menu