Orchid bartenders are proving a big hit in Aberdeen and abroad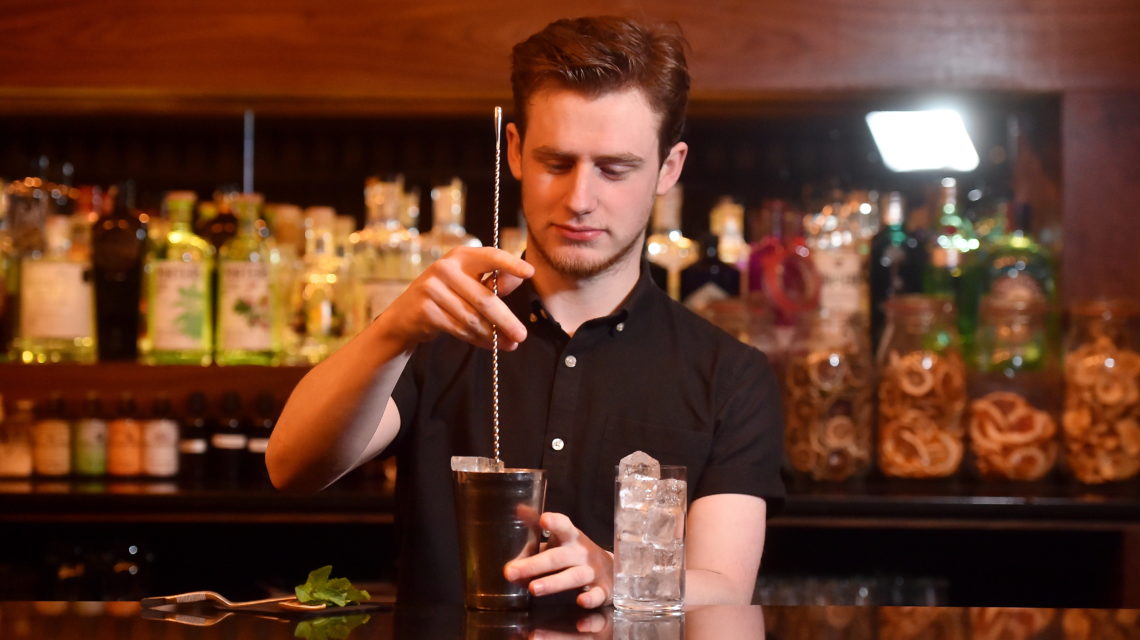 Regularly competing in international drinks competitions, Orchid bartenders Ryan Mackie and Daniel Elphinstone have played pivotal roles in putting Aberdeen on the bar map.
Winning an abundance of prestigious accolades between them, Ryan and Daniel have travelled across the globe in a bid to promote their skills and the popular Granite City-based bar.
Situated on Langstane Place, Orchid has been dedicated to raising the bar for mixed drinks and cocktails in Aberdeen since opening a decade ago.
The venue serves up an array of classic and contemporary cocktails to suit all tastes, as well as running regular mixology masterclasses, and gin and whisky tastings.
Coming out on top as Cocktail Bar of the Year and winning the 2018 SLTN Awards, the team at Orchid are passionate about constantly developing their offering.
Having both been working in the hospitality industry since their mid-teens, Ryan and Daniel have been serving up drinks at the bar for over two years.
And after being given the opportunity to travel to the likes of Iceland and Finland off the back of esteemed competition wins, the pair believe their time at Orchid has opened up a number of doors for them.
---
How long have you guys been a part of the hospitality industry?
---
Ryan: I was introduced to hospitality at 14. I had a few kitchen jobs but eased my way into drinks when I got a bit older and left home.
After this, I decided to get myself a second job and found myself working at the College Bar.
I worked my way up until visiting Orchid after one of my shifts, and I instantly wanted to work here.
Nine months later – in 2017 – I was here and working behind the bar alongside Daniel.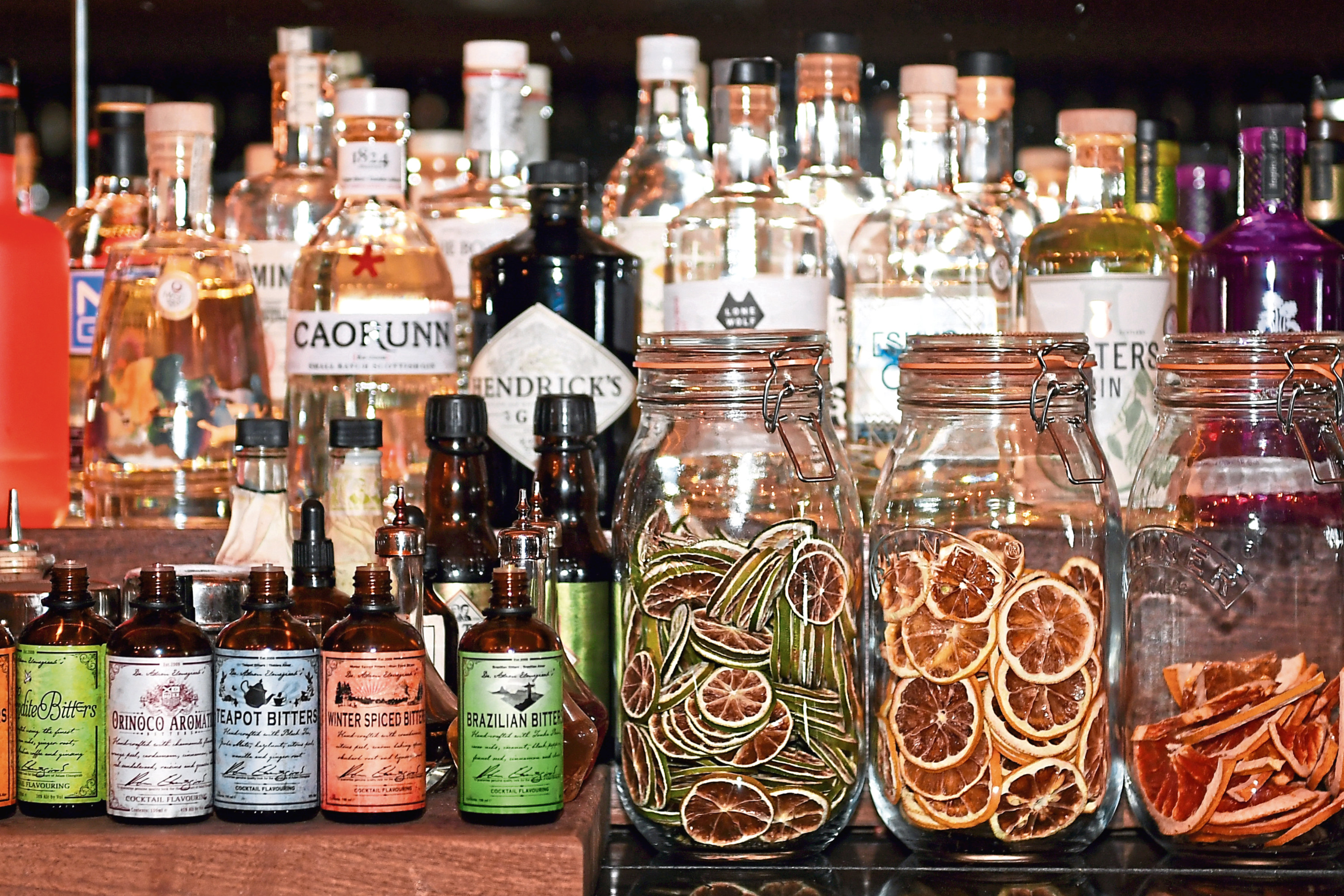 Daniel: I also started in hospitality at the age of 14 at Gino's Italian restaurant in Stonehaven.
Then, after starting university and relocating to the city centre, I worked at Coast to Coast in Union Square. Because my experience had been waiting tables up to that point, I presumed the role would involve that. But I was given a position behind the bar. The 18 months I spent there resulted in me gaining more interest in drinks. But I wanted to start creating more refined drinks so began training more.
---
What was it about Orchid that you both found so appealing?
---
R: Like most people, I didn't really understand how creative drinks could be. It wasn't until I came to Orchid that I realised how much you could do with them, so I think that's what I loved most about the venue – the freedom.
D: For me, it was the interest and training available. There are so many opportunities here to develop your skills and constantly evolve as a bartender.
---
How did you go about training and building your knowledge?
---
D: I did trades training at Drink Aberdeen, which included different brands and spirit specialists conducting talks on a variety of styles of drinks.
These talks look at things like piscos, gins and liquors, and take place at multiple venues.
They happen all the time through the Aberdeen Bartenders Club, about two or three times a month.
I've been to a few of these recently and always find out new things despite having been in the industry a while.
R: There's always so much to learn. Other than the training we do elsewhere, we do in-house training here on spec tests – beverage analysis and tasting – or how to work on our skills behind the bar itself.
---
What type of drinks are on offer here?
---
D: We're primarily cocktail based. When creating our past few menus, the team have tried to make sure they aren't overly complicated.
But we're also aiming to make them more relatable.
We want people to recognise the ingredients so they feel encouraged to taste them. It's a case of trying to find a balance between those two concepts.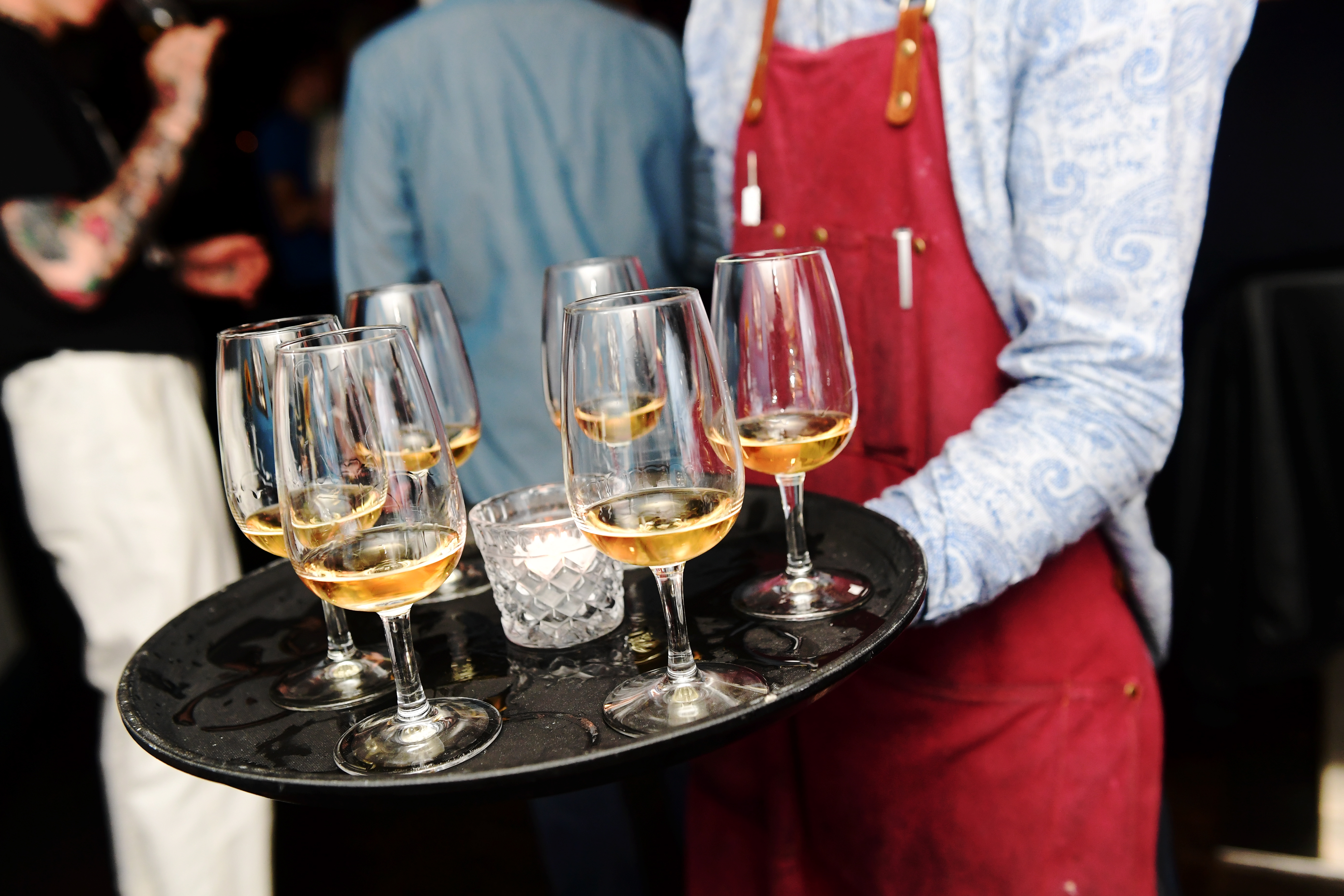 R: It's important our drinks and cocktails that are normally less accessible are made more accessible for our consumers. This tends to be twists on classics that people won't know of. Although the drinks on our menus are incredibly different to one another, there's something to suit all tastes.
---
What's the process in developing these menus?
---
R: We get together as a management team and decide on a theme for the menu, then we allocate specific drink styles and spirits to different people.
We'll all think up with our own ideas until coming together again, carrying out tastings with each other and developing the cocktails created further. Everyone is invited to make a few comments and changes, which leaves us with the best outcome.
D: This method means that we avoid ending up with a menu that uses the same ingredients.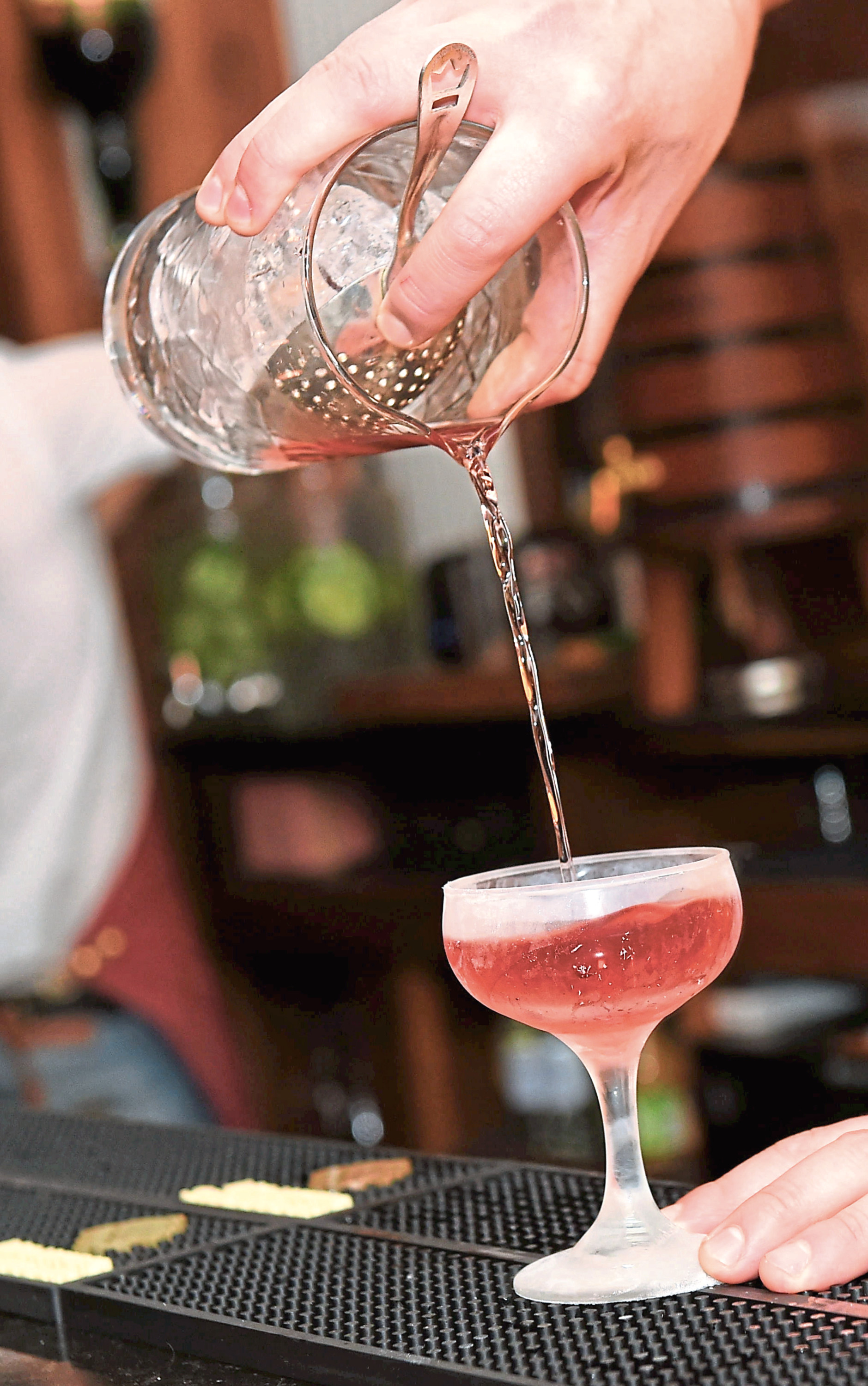 ---
What's the bar community like in Aberdeen as a whole?
---
D: It's very close-knit. Bar teams can chop and change all the time but everyone gets along and competition is friendly.
There's lots of information shared on the Aberdeen Bartenders Club Facebook page, so people are always attempting to get involved.
R: As Dan said, people tend to move on a lot in this trade but it's always great to see new faces and constantly build the family.
---
I understand the pair of you have won several competitions. When did this start?
---
D: Competition season mainly runs from April to the end of June, which includes the regional heats. A few months after that, you get the national finals. When we started here we missed the prime season so had time to train further. But since then we've attended, and come out on top at a lot of competitions across the globe.
R: Luckily, the first competition I entered was in Aberdeen, for No. 3 Gin – about six months into working here. It was petrifying beforehand, but winning it and getting a trip down to London afterwards really gave me the boost I needed. I've been lucky this year and had the opportunity to go to places like Finland and Iceland.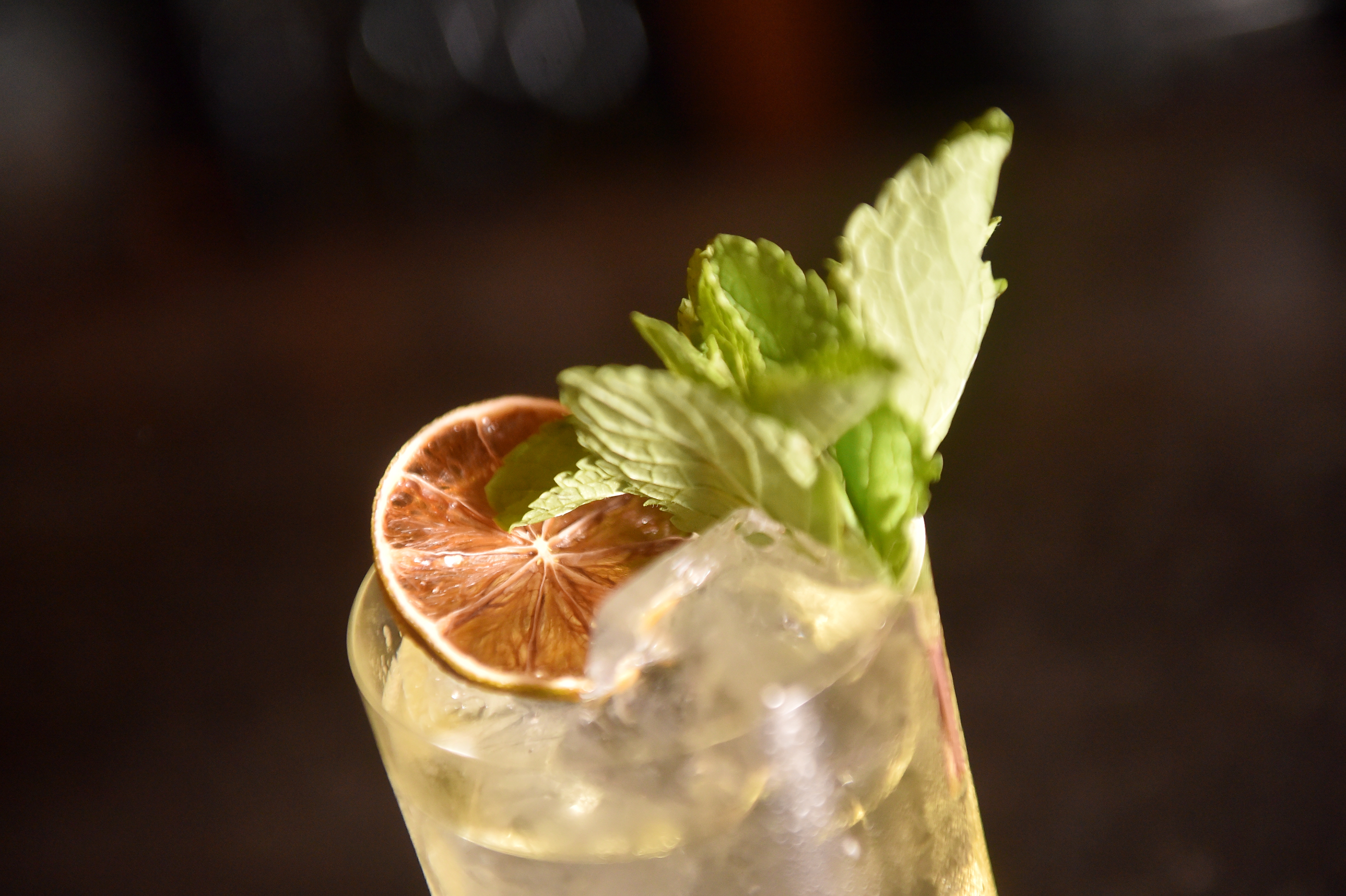 ---
What are the benefits of taking part in these competitions?
---
D: They bring opportunities, allow you to get out there and promote yourself on a wider level.
R: It's also great for the bar. Competitions are one of the best ways to get yourself out there, integrate with the national community and get people recognising and talking about the bar.
D: A lot of people will reach a point in their job where they're comfortable and stop developing their skills. But when it comes to competitions, they push you to become better at what you do.
---
What are you both most proud of and what's next for Orchid?
---
D: I'm most proud of the things we achieve as a bar team, including being nominated for GQ Bar of The Year, over my personal wins.
R: We also won SLTN's Best Cocktail Bar of the Year in 2018 which was amazing.
Like Dan said, it's a lot more fulfilling when we're successful as a team.
D: As for the future, our new menu is coming out very soon which we're all pretty excited about.
Competitions are another definite. We've had that taste of winning so we'll all be getting ready for the season ahead.