North-east beer firm BrewDog launches new identity and reveals sustainability initiatives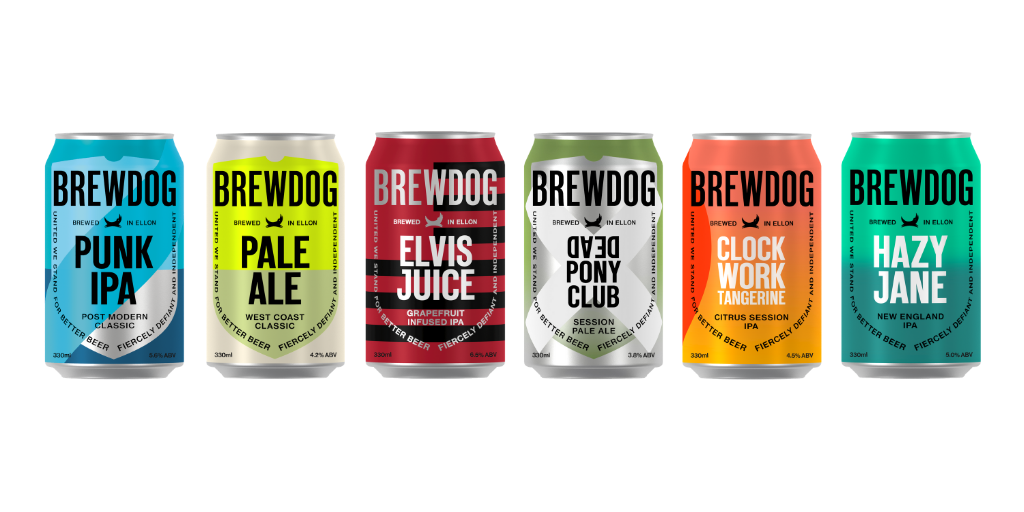 North-east beer firm BrewDog has today launched a new visual identity and revealed its sustainability initiatives.
After 13 years of trading, the independent craft brewery, which is based in Ellon, has unveiled its new logo and outlined its commitment to a sustainable future.
The beer giant's initiative called "BrewDog Tomorrow" is centered around a six-point plan which focuses on the environmental impact the business has and responsible drinking.
The plan is as follows:
The brewery will invite anyone to trade in 50 empty beer cans to become a BrewDog Equity Punk.
BrewDog will refill old cans from any brand with craft beer to reduce aluminium waste.
It will also turn imperfect beer into vodka to reduce wastage.
BrewDog will launch DIY Dog brewkits to encourage responsible brewing at home.
The company's beer knowledge will continue to be available and open-sourced.
The BrewDog Tomorrow Fund will invest an additional £1 million a year to support research and initiatives that help the brewing industry have a positive impact on the world as well as charitable initiatives chosen by their staff and shareholders.
James Watt, co-founder of BrewDog, said: "It's been a crazy journey so far. We've made it here by shaking up brewing and crafting a community owned business that is 100% powered by people. This marks a new dawn, welcome to the new BrewDog.
"BrewDog may have grown up a bit, but our underdog spirit is as alive as ever. We want to make sure that we're working to inspire a new kind of business, with sustainability at its core.
"Real change takes time. But just because change doesn't happen overnight, doesn't mean it can't – if not now when? BrewDog Tomorrow is our commitment to continuously raising the bar and setting a new standard for beer and business."
In addition to unveiling its new visual identity, BrewDog has also outlined its plans to launch an array of new beers.