New street food truck launches in Aberdeen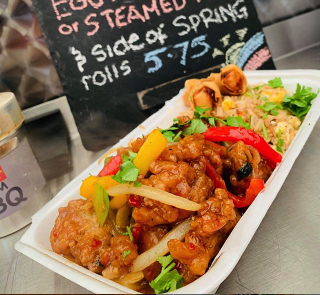 A new street food truck has launched in Aberdeen.
Patatas Pa More has popped up in Altens Industrial Estate on Minto Drive and is serving up a whole range of worldly dishes.
Open from 8am to 6pm Monday to Friday, the Filippino street food menu features a diverse offering including homemade burgers, nachos with a range of toppings, chicken shawarma wraps or pitas, pork BBQ skewers, spring rolls and more.
It also serves tornado spiral potatoes which come with a range of seasoning sprinkles and sauces including BBQ, cheese, smoked paprika, spiced curry, salt and pepper and piri piri.
For more information, click here.