How to make Grape & Grain's Moment in Time cocktail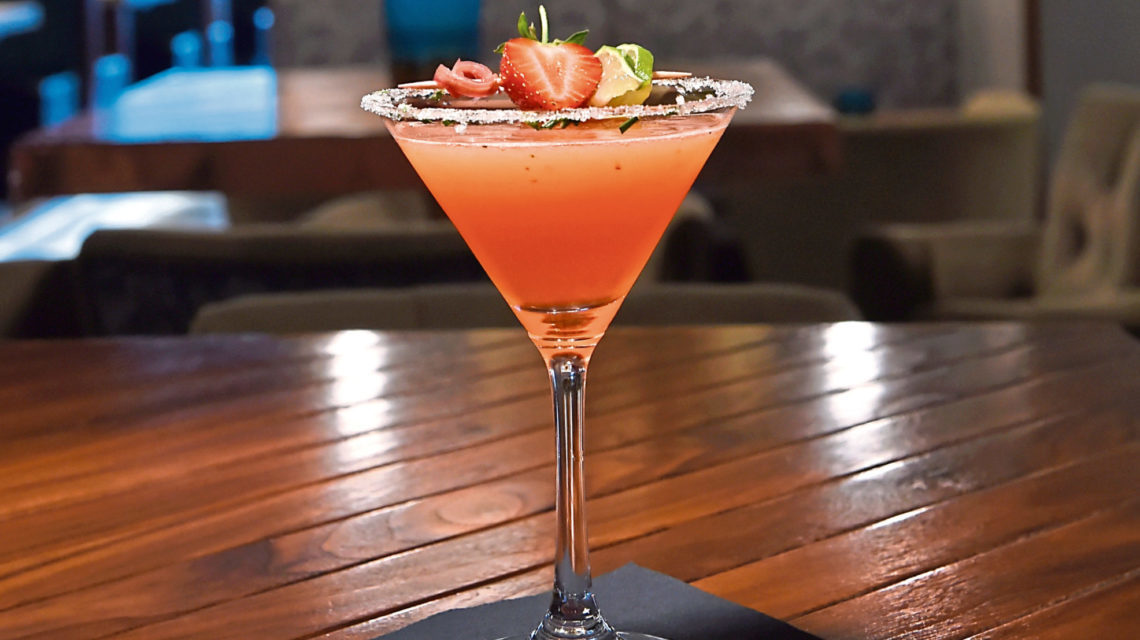 Moment In Time
25ml Eenoo gin
50ml rhubarb sugar syrup
Juice of 1 fresh lime
3 fresh strawberries (muddled)
To garnish:
1 tablespoon of caster sugar
1 sprig of fresh rosemary
Muddle strawberries in a shaker and squeeze in ½ fresh lime juice.
Add cubed ice, Eenoo gin and rhubarb syrup.
Shake well in a Boston shaker or similar container.
Strain into chilled Martini glass which has been rimmed with sugar and chopped Rosemary.Garnish with rhubarb, lime and strawberry and serve.
As it's summer and the nights are still warm, we want our cocktails to be as light and refreshing as possible
Christy Whannel, a bartender at Aberdeen wine bar Grape & Grain has created this tasty gin based cocktail called Moment In Time using local gin Eenoo and has topped it with prosecco and  rhubarb syrup.
Why not try recreate one of her favourite drinks at home.